ACT Interest-Free Solar Loans: Panels and Batteries
Updated: December 6, 2023
The ACT government is helping residents install solar by offering interest-free solar loans from $2,000 to $15,000.
If you are a homeowner in the ACT and your home is worth less than $750,000 you will be eligible for the interest-free loan. Loans are made through Brighte, and your interest will be zero for the life of the loan.
This will make your solar installation cash flow positive from the day it is installed and allow you to save money and pay off your loan.
You must be a resident of ACT.
You must be the owner of the house. If you are a tenant, you must have authority from your landlord to participate in the scheme.
Households under category A or B
You must hold a valid driver's license for category C purchases.
1-hour workshop on climate change
Credit check.
The unimproved value of the property must be below $750,000.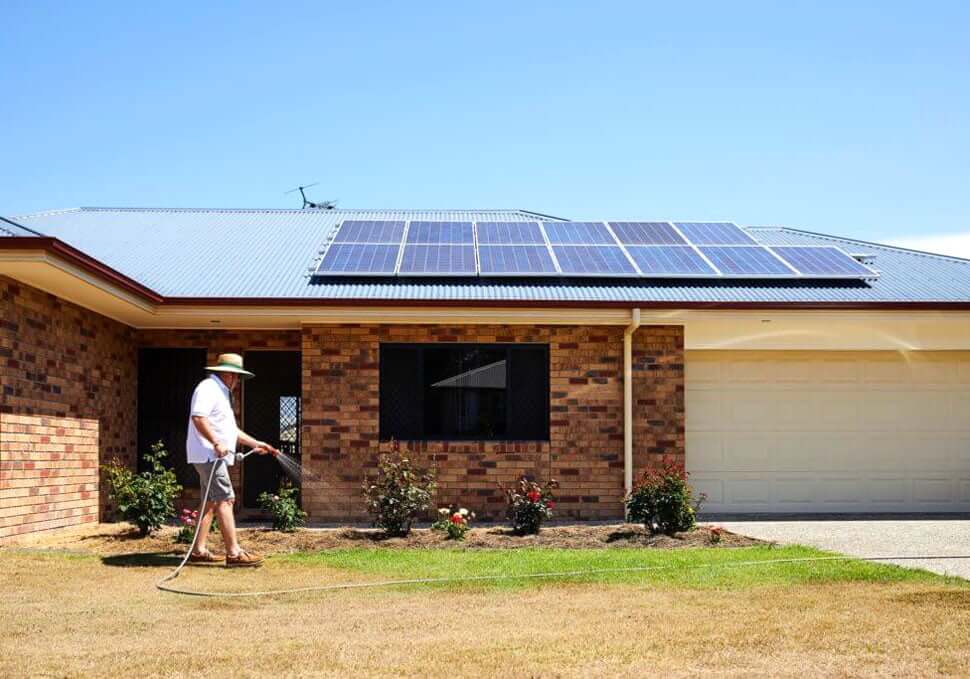 What You Can Use The Loan For
There are three categories of items that you can buy with this loan:
Category A: Households in this category can purchase rooftop solar panels, solar batteries, solar water heaters, and chargers for electric vehicles.
Category B: Households in this category can use their loan to replace gas or damaged electrical appliances
Category C: Households can purchase electric vehicles.
Financial Limits For The ACT Sustainable Household Scheme Loan
The minimum amount an individual or household can borrow under the scheme is $2,000.
You don't have to borrow the full amount of $15,000 all at once. You can spread out how much you borrow depending on the items you want to purchase.
Thus, you can borrow to buy solar panels first. When you clear your first loan, you can then apply for another until you have borrowed $15,000.
Any amount borrowed over $15,000 will accrue interest.
Your payments start after you have installed the solar panels or battery.
The government has picked Brighte as their partner loan provider for the scheme.
You have to meet the loan applicant criteria set by the loan provider to access the loan.
New applicants can apply for the loan for five years.
Interest-free loan to purchase solar panels and batteries.
Up to 10 years payment period for the loan.
Repayments only start after you have purchased the equipment.
You can access other solar subsidies even as you participate in the scheme.
Benefits Of Solar Panels And Battery
Durability. Solar systems last 25 years. It provides many years of cheap or free energy depending on your lifestyle and solar system.
No maintenance. Apart from an annual cleaning to remove dust, solar panels require little maintenance.
Quick return on investment. Depending on your power usage, you are likely to make enough savings to cover the cost of installation in 5 to 7 years depending on the size of the solar system.
Eco-friendly since you use renewable sources of energy and rely less on fossil fuels.
Energy independence.
Plenty of sunshine ensures that your solar system can provide sufficient electricity to power your home.
Federal and state government programs make it easy to acquire and install solar panels.
Factors To Consider When Installing Solar In Your Home Or Small Business
Power consumption. How much power you need every day determines the type of solar system you need. The more power you consume, the larger the solar system you need.
Lifestyle. How long you spend at home determines the suitability of solar power. If you are only home at night, you may not need a solar system. For people who spend a lot of time at home during the day, solar systems are preferable.
Location. If you have plenty of sunshine, your solar panels will provide sufficient power. Most of Australia is suitable for the installation of solar systems.
There are no fees associated with the loan. You are not charged any account keeping charges when applying for and when you receive the loan. However, you may be charged some fees for the late payment of the loans.
You also don't have to pay any upfront fees while applying for the loan. Read and understand the terms and conditions before you apply for the loan.
The loan has set minimum monthly repayment amounts depending on how much you borrow. However, there are flexible repayment options for those who would like to pay more than the monthly minimum. Additionally, you can clear your loan before the given time if you like.
The flexibility in loan repayment allows you to finish your loan quickly and apply for additional amounts until you have reached the $15,000 cap.
Yes, it is possible to borrow more than the $15,000 maximum. However, any amount above the loan cap is a separate arrangement between you and the loan provider.
Thus, any loan above that provided by the scheme may accrue normal interest rates. It may also not have flexible payment terms.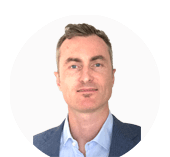 Author: Ben McInerney is a renewable energy enthusiast with the goal of helping more Australians understand solar systems to make the best choice before they purchase. Having an accredited solar installer in the family helps give Ben access to the correct information, which allows him to break it down and make it easily understandable to the average homeowner.