NSW Interest-Free Solar Loans: Panels and Batteries
Updated: December 6, 2023
Solar panels and batteries are expensive, but with the rising cost of power in NSW you can't afford not to install solar.
The NSW state government offers its residents an interest-free solar loan worth up to $14,000 for solar panels and batteries. Residents can also access a $9,000 interest-free loan to retrofit existing battery systems which is repayable in ten years.
These interest-free loans will help NSW residents who can't afford the up-front cost of solar to still install a system and pay it back over time.
NSW has two interest-free loans. The first is a $14,000 loan payable over 8 years that will cover the upfront costs of installing a solar PV system and backup battery.
The second loan is worth $9,000 and is also payable over eight years. This one is just for the fitting of a battery on a home that already has an existing solar system installed.
Loan Eligibility Criteria in NSW
Must live in participating postcodes.
Have an annual household income of no more than $180,000 per year.
Must be the registered owner of the house, and it must be your primary residence.
Your home must be grid connected.
Your home must pass a credit assessment.
Get 3 quotes from Clean Energy Council accredited installers.
Upload your quotes to the Plenti portal to start your eligibility assessment.
Once approved, the loan will be channeled to the solar retailer. You will then pay the remainder of the purchase price to the installer on the day of installation.
Are there any special conditions with the loan?
Plenti is the exclusive financial partner in the first phase of the program. The conditions which include the payment schedule and amounts will be sent to you via email. You can contact Plenti with a request for a special payment method or any complaints.
Why the long payback period?
The loan period of eight years. This is good news as the repayment amounts should be less than half of what you are saving off your power bill.
This is done to assist you to be able to pay the loan back much easier. 
Note: This is for the solar system only and not the battery. In my opinion, solar batteries are not worth it in 2023, and you should wait a couple of years for the prices to come down.
What happens if I move house?
Even when you move from the house, you have the responsibility to clear the loan. Because solar panels increase your homes value, you will be able to use that extra cash to repay the loan.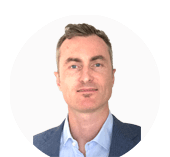 Author: Ben McInerney is a renewable energy enthusiast with the goal of helping more Australians understand solar systems to make the best choice before they purchase. Having an accredited solar installer in the family helps give Ben access to the correct information, which allows him to break it down and make it easily understandable to the average homeowner.