Interest-Free Solar Loans in QLD: Panels & Batteries
Updated: December 6, 2023
QLD government has a program offering interest-free loans for solar panels and batteries. Solar system acquisition ensures that households and businesses save money on their electricity bills.
Eligible households and businesses can apply for up to $4,500 of interest-free loans to purchase solar panels to pay back in 7 years. They can also apply for up to a $6,000 solar battery loan payable in 10 years or a $3,000 grant.
Many households in QLD are enjoying the benefits of solar power. It helps to reduce or eliminate your electricity bill depending on your lifestyle.
To be eligible to apply for the interest-free solar panel and battery loan, homeowners meet the following conditions.
They must not have an existing solar system installed in their home.
You must be the registered homeowner.
Receive family tax benefit part B.
Must have spent $1000 on electricity in the last six months.
Proof of income.
You must ensure to get accredited installers to install the solar system.
Small Businesses Eligibility Criteria
Not having an existing solar system.
Have more than 20 employees.
Consume less than 100,000 kilowatt hours per year.
Small businesses that meet these conditions are eligible to apply for a grant to purchase solar panels and solar batteries.
How To Use The Grant Or Interest-Free Loan
Here is how to use the received grant or interest-free loan money in the program:
You must purchase new solar panels and batteries.
The new solar system should not replace an existing one.
Do not use the loan to acquire a new solar system to enhance an old one.
Once you receive the grant or interest-free loan, you must agree to a free safety inspection. It ensures that the system installation is correct and you have met the above conditions.
How To Apply For The Interest-Free Solar Loans QLD
Meet all the eligibility conditions.
Apply online on the QLD government website.
Attach the following documents to your application.
Quote from an accredited battery supplier
The most recent council rates notice. It should be in your name.
Latest electricity bill.
Proof of income
Wait 15 days for approval.
If you are successful, you will receive a pre-approval loan certificate.
Contact your preferred solar panel or battery supplier to install the solar system at your home.
After installation, complete and return the following documents to QRIDA
Loan letter of offer
Direct Debit Request
Direct Debit Agreement
Authority to pay
Final invoice
Enjoy solar power and savings.
Loans And Grants For Battery Systems
Households and small businesses with solar installed can apply for battery systems loans and grants.
You can receive a $6,000 interest-free loan payable in 10 years to purchase and install solar batteries. You can also apply for one of the 500 grants worth $3,000.
Small businesses looking to get loans for battery systems are only eligible to apply for grants.
While solar batteries are an essential component of the solar power system, they are not always suitable.
Large power consumers are best suited to install solar batteries. Homes and small businesses that need a lot of electricity can install batteries.
Battery systems installed under the loans and grants program may be selected for a free safety inspection.
Loans And Grants For Solar Panels And Batteries
Homes and small businesses without solar systems can apply for loans worth $10,000 payable in 10 years. They can also apply for grants worth $3,000.
Small businesses can only apply for the grant while households can apply for either the grant or the loan.
Factors To Consider When Installing Solar In Your Home Or Small Business
Power consumption. How much power you need every day determines the type of solar system you need. The more power you consume, the larger the solar system you need.
Lifestyle. How long you spend at home determines the suitability of solar power. If you are only home at night, you may not need a solar system. For people who spend a lot of time at home during the day, solar systems are preferable.
Location. If you have plenty of sunshine, your solar panels will provide sufficient power. Most of Australia is suitable for the installation of solar systems.
QLD enjoys sunshine for most of the year. Households can take advantage of the natural source of electricity by installing solar systems.
With a high-quality solar system installed, QLD residents can reduce their electricity bills.
Additionally, loans and grants offered by the QLD government make it easier for residents to acquire solar systems.
A battery system stores the excess energy produced by your solar system to ensure that you can use it when there is no sunshine. Thus, you will only use electricity for a short time in a day. It helps to reduce your electricity bill.
Further, installing solar enables households to reduce their carbon footprint and protect their environment.
Durability. Solar systems last 25 years. It provides many years of cheap or free energy depending on your lifestyle and solar system.
No maintenance. Apart from an annual cleaning to remove dust, solar panels require little maintenance.
Quick return on investment. Depending on your power usage, you are likely to make enough savings to cover the cost of installation in 5 to 7 years depending on the size of the solar system.
Eco-friendly since you use renewable sources of energy and rely less on fossil fuels.
Energy independence.
Plenty of sunshine ensures that your solar system can provide sufficient electricity to power your home.
Federal and state government programs make it easy to acquire and install solar panels.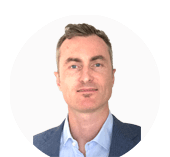 Author: Ben McInerney is a renewable energy enthusiast with the goal of helping more Australians understand solar systems to make the best choice before they purchase. Having an accredited solar installer in the family helps give Ben access to the correct information, which allows him to break it down and make it easily understandable to the average homeowner.