Interest-Free Solar Loans VIC: Panels and Batteries
Updated: December 6, 2023
In a bid to help Victorians lower their energy bills, create a cleaner, renewable environment, and tackle climate change, the Victorian Government is offering interest-free solar loans to households and businesses through the Solar Homes Program and the Solar for Business Program.
All eligible homeowners with homes under construction, existing homes, or rental properties can apply for an interest-free loan of up to $1,400 (which is equivalent to the rebate amount provided) for solar system installation. This loan should be repaid over 4 years or sooner in lump sums. Business owners can also apply for interest-free solar loans, which range from $1,000 up to $5,000, payable over 12 or 24 months.
These loans are provided by the Department of Energy, Environment, and Climate Action (DEECA), and Solar Victoria is responsible for the delivery or administration of the loans.
The zero-interest loans are meant to lower the upfront costs of installing solar panels and generally make solar systems affordable to Victorians.
Here is a table showing the average interest-free loan amount you can get depending on your specific needs or loan type.
| Interest-free loan type | Current loan value | Current rebate value |
| --- | --- | --- |
| Solar panels (PV) | $1,400 | $1,400 |
| Solar for rental providers | $1,400 | $1,400 |
| Solar for business | $1,000 - $5,000 | $3,500 |
| Solar battery | Not available | $2,950 |
| Hot water* | Not available | $1,000 |
So, can I get a solar rebate and still apply for the loan?
The answer is simply yes! You can get a solar rebate and apply for an interest-free solar loan to further reduce the upfront costs of installing your solar system.
The Solar Homes Program allows homeowners and rental providers to get a loan equivalent to their solar rebate. This means your rebate and loan can amount to $2,800, which will be directly deducted from the cost of your solar system.
Note: The interest-free loan is only available in conjunction with the solar rebate, which means you cannot apply for the loan on its own.
Are there interest-free solar loans for batteries?
Unfortunately, no interest-free loans are available under Victoria's solar battery rebate.
Eligible households only get a point-of-sale discount or rebate of up to $2,950 to install solar batteries. To get the rebate, you must pass the Solar Victoria eligibility criteria. Also, you must work with an authorized solar installer and select only the products provided on the product list.
Interest free loans for homeowners and rental providers
The Victorian government is providing solar rebates of up to $1,400 to homeowners with existing homes, new homes under construction, and rental properties. These rebates help reduce the upfront installation costs for solar PV systems and increase the value and visual appeal of the property.
Eligible homeowners and rental providers also have the option to apply for interest-free loans as an extra financial incentive equivalent to the rebate amount they receive ($1,400) to reduce their installation costs further. These loans are payable over 4 years. You are also allowed to arrange a full payment at any time.
The Solar Victoria Program is responsible for the provision of rebates and loans to support and encourage Victorians to install solar energy products such as solar PV panels, solar batteries, and solar hot water systems. Average Victorian households can save up to $1,073 annually on their power bills when they install solar panels.
Who is eligible for the interest-free solar loans?
To be eligible for the interest-free solar loan, you must first be eligible for the solar PV rebate. Here is the eligibility criteria for Solar VIC financial benefits (rebates, subsidies/interest-free loans):
You own an existing home or a home under construction.
The existing property should be valued at under $3 million. The home under construction should also be valued at no more than $3,000,000 at the time of completion.
You should have a combined annual household taxable income of less than $180,000 (based on your Australian Tax Office Notice of Assessment).
You should not have received any solar PV or solar battery rebates under the Solar Homes program.
Your property address should not have previously received any solar PV panels or battery rebates.
You should not have an existing solar system*.
A household can receive only one rebate or interest-free loan type as an owner-occupier under the Solar Homes Program. This means that if a household receives a solar PV panels rebate, they will not be eligible for another solar PV panel rebate as an owner-occupier.
If your home or property is eligible for the Solar Homes rebate and interest-free loan program, you should start looking for authorised, and CEC-accredited retailers that can meet your power needs.
Note: If you installed your solar system before November 1, 2009, you are eligible to replace or expand your existing system. However, if you are receiving the Premium FIT, you should consider whether replacing your existing system will be a better option.
Is there any other eligibility criteria I should meet for the interest-free loan?
No. Once you are eligible for the solar PV system rebate, you can apply for the interest-free loan as a top-up to lower your installation costs.
However, you must ensure that your solar energy system is cash flow positive. This simply means your monthly electric bills savings from your solar system should be more than the monthly loan repayment amount.
You should also keep in mind that no collateral is required for the loan.
How to apply for the loan
The application process for the loan is pretty much the same as applying for a solar PV system rebate.
Understand the Solar Homes Program before you sign any contracts. Also, take the time to research Clean Energy Council accredited or authorised solar retailers in your area and identify the authorised products under the program.
If your home is under construction, talk to your contractor early to get their consent to install your solar system during the build.
Rental providers should also understand the rebate and loan processes and download the relevant Rental Provider-Renter Agreement from Solar Homes. They should also ensure all parties understand and consent to the terms and conditions of solar installation on rental properties.
2. Get a quote from an authorised solar retailer
Your solar retailer should provide a written quote containing all the information you need to make your final decision. The retailer will then submit your quote to the Solar Victoria Portal to enable you to begin your online eligibility process. You will then receive an email notification that your quote has been received.
3. Get pre-approval from the Distributed Network Service Provider (DNSP)
This is not part of the eligibility process, but it is important if you are planning to export your solar system's excess energy to the grid. Most installations are grid-tied, and your retailer should help you get the DNSP pre-approval.
4. Get your eligibility number and QR code
You can start your application by clicking on the notification email from the portal. If Solar VIC confirms your application, you will get a unique eligibility number and QR code that your installer must scan before you proceed with the application.
The installation should be completed within 120 days of getting the QR code for an existing home, while homes under construction get an extended timeframe of 240 days.
5. Complete the application
You will be required to provide proof of income, identity, and a Council Rates Notice to prove property ownership for an existing property. If your home is under construction, you should provide your Certificate of Title or other relevant documents.
If you are a rental provider, you will need proof of property ownership, a copy of a completed and signed Rental Provider-Renter Agreement, a credit card report, and proof of identity.
6. Arrange your installation
Once you get a confirmation that you are eligible, your solar retailer will claim the rebate and loan on your behalf. They will then deduct the amount from the total cost of the system. If your system costs more than the rebate plus the loan, you will pay your installer the remaining amount as an out-of-pocket expense.
How fast can I get my loan?
The loan amount complements the rebate payment and is usually offered as an option to eligible applicants. If you apply for the loan, it will be processed alongside the rebate and paid directly to the authorised solar retailer.
What are the arrangements for loan repayment?
Your loan repayments will be debited from your account through direct debit, and they will start 30 days after your installation is approved. You will be required to provide your financial institution details during your application.
The State Trustees LTD, Solar Victoria in this case, will act as your loan administrator on DEECA's behalf and will schedule automatic direct debits against your account.
The Solar Homes Program loan is payable over 4 years, while the Solar for Business Program loan is payable over 12 to 24 months.
Interest-free loans for business owners in Victoria
The Solar for Business Program allows business owners in Victoria to reduce their energy bills. The program helps reduce the upfront costs of the installation of approved small-scale solar PV systems of up to 30 kilowatts of inverter capacity.
Eligible businesses get a maximum rebate amount of $3,500 and an interest-free loan starting from $1,000 to $5,000. This loan should be repaid over 12 to 24 months or sooner in a lump sum.
Are there interest-free loans in Tasmania?
Yes. The Tasmanian Government also offers interest-free loans to Tasmanians through the Energy Saver Loan Scheme with Brighte as the financing partner.
The interest-free loans are between $500 and $10,000 over a period of 3 years. Parties that can apply for these loans include small businesses, private residential customers, and rental providers.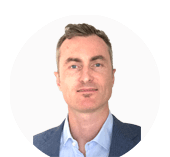 Author: Ben McInerney is a renewable energy enthusiast with the goal of helping more Australians understand solar systems to make the best choice before they purchase. Having an accredited solar installer in the family helps give Ben access to the correct information, which allows him to break it down and make it easily understandable to the average homeowner.