6KW Solar System Price Townsville QLD
Updated: April 28, 2022
If you are looking for alternative reliable and cost-effective energy solutions, solar power is the way to go. A 6kW solar system is particularly an excellent choice for medium to large families. Here are facts you need to know about the system.
A 6kW solar system in Townsville, QLD costs about $5,992. This price is the final price after you receive your rebate from the QLD government of $2,849.
Cheaper options are available, but you should know that sometimes, the deal may be too good to be true. To be on the safe side, always do your due diligence before selecting a particular solar installer.
| System | Cost in Townsville |
| --- | --- |
| 6kW solar system | $5,992 |
| Solar Cost per kW | $1.022 |
| National Average Cost per kW | $930 |
| Rebate on 6kW | $2,849 |
The government rebate is a scheme called the Small-scale Renewable Energy Scheme that awards Australian citizens rebates for installing solar power.
The rebate amount depends on the size of your system and your STC zone. So, the larger the solar pv system, the higher the rebate amount. Townsville is in zone 1, so it receives more sunlight, and a 6kW solar system in this zone receives 74 STCs.
So, with an STC price of $38.50, you will receive a government rebate of $2,849 on your 6kW solar system.
What is the solar panel output of a 6kW solar system in Townsville, QLD?
A 6kW solar system in Townsville produces about 25.24kWh per day.
Townsville is fairly sunny throughout the year, and it receives a daily average of 9 sunshine hours. However, the actual output of a 6kW solar power system may vary. The variables include:
Location
Local time
Shading issues
Performance of individual components
Quality of the solar system
Climate and weather condition
Wear and tear of the panels
Roof and solar panels' orientation
Location is the key determinant of the amount of energy your system generates per day. The amount of sunshine your system receives each day will determine their output.
What Is the payback period of a 6kW solar panel system in Townsville, QLD?
The payback period of a good quality 6kW solar system is between 2.5 years to 4 years. In actuality, your savings start as soon as you install the solar system. If you have a medium to large household, a 6kW solar system will help reduce your power bills significantly.
The actual payback period of a 6kW solar system depends on the following factors:
The quality if your solar system
The amount of power you can consume during peak sunshine hours
How large your household is
The type of appliances you use in your home
To get maximum benefit from your 6kW solar system, you should use most of the power your system generates. The more power you use, the higher your savings are, and the shorter your payback period is.
How much can a 6kW solar system save you in Townsville, QLD?
A 6kW solar power system in Townsville is an excellent investment, given the amount of sunshine the region receives.So, if you maximise the usage of your 6kW solar power system, you can save about $6.4 per day, $2,370+ per year and approximately $50,000+ by the end the solar system experies.
The above savings are only possible if you use all the power your system generates.
If you are not able to use all the energy generated by your system, you will send the excess power to the grid and earn solar feed-in-credits.
However, solar feed-in-tariffs are no longer as attractive as they used to be a few years back. Most retailers offer about 5 cents perkWh to 10 cents per kWh for the power sent to the grid. So, you may not get as much savings from solar FITs compared to when you consume most, if not all of the power your system generates.
Note: The above rates are calculated on assumption that electricity costs 25 cents per kWh.
How much roof space for a 6kW solar pv system in Townsville, QLD?
A 6kW solar system in Townsville will need about 24 solar panels.and since each solar panel measures about 1.6m x 1m, you will need about 40 square metres of roof space.
The exact space your 6kW will need depends on your roof type, roof dimension and the wattage of the panels. Therefore, it is always advisable to calculate extra space.
6kW solar system in Townsville with battery backup
If you are looking for a way to store the excess power your system generates, battery backup is an excellent option. However, battery storage is quite expensive, and may increase the payback period of your solar power system.
Are solar batteries worth it?
Yes, battery storage is worth it if:
You live in areas that experience frequent power outages
You have access to battery storage incentives
You do not have access to full net metering
How much does battery backup cost in Townsville, QLD?
A 6kW solar system generates about 24kWh to 26kWh per day, and requires battery storage with a capacity of 16.6kWh.
A battery with this capacity will cost about $17,000, battery/charger included. So, the total cost of your 6kW solar system including a battery backup will cost about $23,000+.
Townsville, QLD solar panel installers
Whether you are installing solar power for the first time, or you are upgrading your existing system, finding a reliable solar installer in Townsville, QLD can be a daunting task.
Here is a guide to help you find a reliable solar installer near you.
Check whether the installer has been accredited by the clean energy council.
Assess the history or background of the installer.
Find out how long the company has been installing solar panels.
Find out warranties the company offers.
Get multiple at least three different quotes from different solar installers.
The fastest and easiest way to get connected to three of the most reliable and affordable solar installers in your area would be using this FREE service.
GoSolarQuotes.com quickly matches you with three local solar installers voted #1 by previous users in your area. It's really easy!
Scroll up to the top of the page and enter your ZIP Code in the blue form at the top of the page.
Give us a few details about your solar installation or replacement job plus some contact information.
Your solar job details are forwarded on to the closest three solar installers all voted best priced who will also price your solar job.
In slightly under three minutes, you'll have your installers!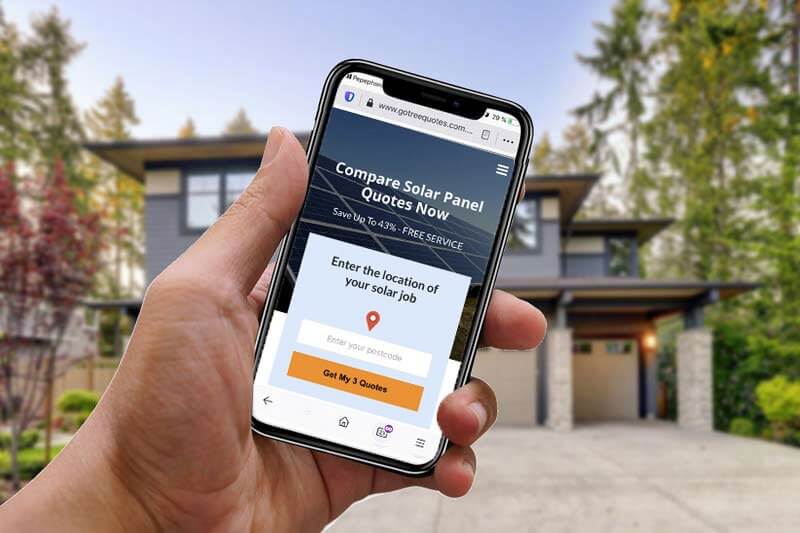 Yes, solar panels are an excellent investment in townsville QLD. With the right solar system size, you will get a good ROI and lower your electricity bills by a considerable rate. The amount of savings you can get from your solar system depends on how much power you are able to use at the time of generation.
Typically, the slope of your roof is the perfect tilt angle for your solar panels. However, if you have a flat roof, your solar installers should install the system at 19.2 degrees for maximum energy generation.
The ideal solar panel direction in Townsville is north. North-facing panels produce the most energy, with peak production between 12 to 1pm.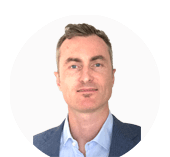 Author: Ben McInerney is a renewable energy enthusiast with the goal of helping more Australians understand solar systems to make the best choice before they purchase. Having an accredited solar installer in the family helps give Ben access to the correct information, which allows him to break it down and make it easily understandable to the average homeowner.