Am I Eligible for a Solar Subsidy in SA?
Updated: September 22, 2021
South Australia residents who plan to install a solar PV system between now and 2030 should take advantage of existing rebates to reduce initial costs. The federal government and South Australian government have guidelines on eligibility and target groups for these subsidies.
You are eligible for the federal STC-based solar rebates if you are a South Australian resident. The subsidies packaged as small-scale certificates can be accessed at the point of sale (when you buy your system from a local solar installer).
Additionally, the government of South Australia has attractive solar battery subsidies and low-interest loans you can access to make huge savings on your solar home battery purchase.
There are two active rebates you can access today in South Australia if eligible and interested in solar power for your home. Both programs can save you thousands of dollars at the point of sale depending on the solar PV system you purchase and when you purchase it. The two programs are:
Federal STC Solar PV Rebates – Clean Energy Council under the Department for Energy.
South Australia Home Battery Scheme- Provided by the Clean Energy Finance Corporation in SA.
Am I Eligible For a Solar Subsidy in SA?
There is a big chance that you are qualified for both the STC solar PV subsidies and battery system subsidies or loans if you are a South Australian. Both programs are open to everyone and easily accessible either as point-of-sale discounts or through an accredited vendor near you.
Read on to find out more about both subsidies and how you can access them as a South Australian if you are interested in solar power
The Federal STC Solar PV System Rebates
The Australian government's solar PV subsidies have been in effect for a few years now. They have helped many South Australian residents to purchase a solar system at almost half the cost. As a South Australian, you automatically qualify for the subsidy whenever you purchase a solar PV system or solar panels.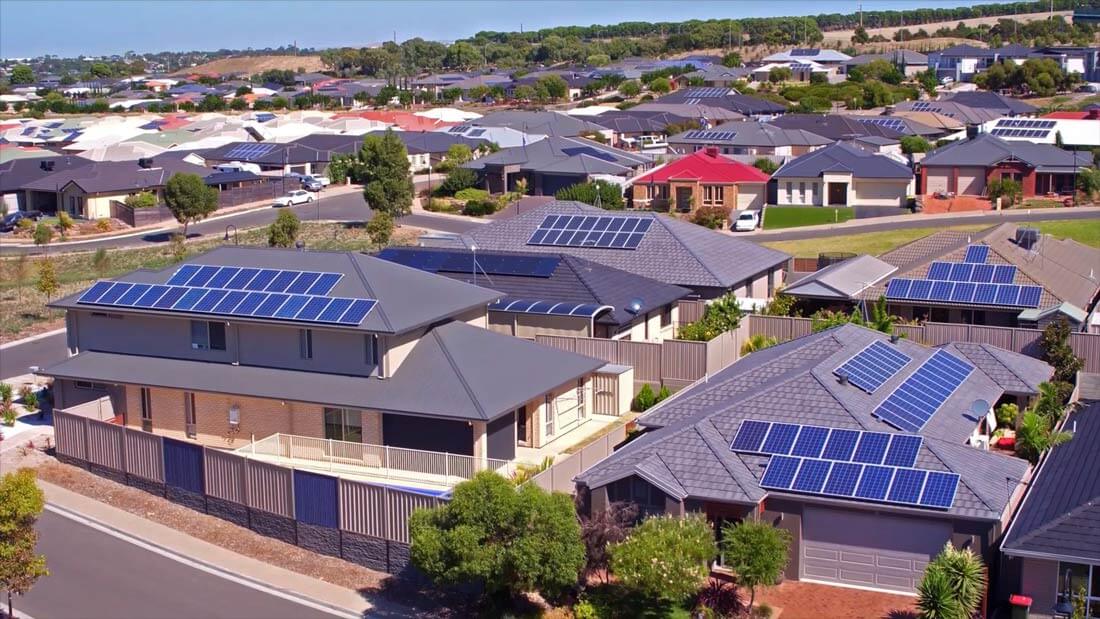 How the STC solar subsidy works in South Australia
The STC solar subsidy is provided by the Clean Energy Council and is open to all Australians who want to install solar panels. The scheme has been operating for several years now and has helped thousands of Australians access solar systems at reduced rates. This is part of the Australian government's efforts to cut emissions and transition the country to sustainable clean energy.
Purchase your solar PV system from an accredited solar installer/vendor- The STC rebate system was initiated as a partnership between private energy companies, the government, and participating solar installers/vendors to help the country transition towards sustainable clean power.
Important: You have to purchase your solar PV system from one of the listed accredited solar installers/vendors in SA to receive the discount. Only accredited installers/vendors can process the subsidies on your behalf.
Receive small-scale technology certificates- You will receive a number of small-scale certificates based on the size of your solar PV system. For instance, a standard 5Kw solar PV system will give you 76 small-scale technology certificates which are equivalent to a $2,972 point of sale discount on your purchase.
Install your PV system- Your solar PV system must be installed by an accredited installer so that they can claim your rebate. They will need a unique code generated after installation to facilitate the STC application on their end.
Claim your rebates- At this point, your job is pretty much done because you received your rebate as a discount as a point-of-sale discount. You don't need to fill any forms or manually claim the STC rebates unless – in rare circumstances- you decided to forego the POS discount to process the STCs yourself and sell them on the open market.
STCs are normally bought by fossil fuel energy and mining conglomerates. You must claim and sell your STCs within a year of installing the system otherwise you will lose your subsidy. Existing systems are not targeted and can't claim the STCs regardless of their size or power output.
Note: STC rebates are only available for new solar PV systems installed between now and 2030 when the STC scheme comes to an end. Each year, the deeming period reduces by one so the amount you receive as a rebate might be different depending on when you buy your solar system.
Tip: Read more about how the Australian solar STC rebate system works here if you have more questions and need help calculating your potential savings when you make your purchase. You can also benefit by reducing your energy bills through the feed-in tariff system for SA. More on the feed-in tariff system later.
South Australia Home Battery Scheme
In addition to the Australian government's STC PV system rebates, there are additional rebates offered by the South Australian state government under the South Australia Home Battery Scheme.
The Home Battery Scheme gives all grid-connected South Australians access to state-backed subsidies loan options to help fund a home battery system. Under the STC scheme, 100 million in subsidies and an additional $100 in loans is available for homeowners who want to purchase a home battery system in addition to solar panels that will help them store surplus power.
Here is how the South Australian home battery scheme works and how much you can access in loans or rebates for your battery system:
Purchase or express interest in a home battery system from the approved seller. You will qualify for a $200 per kWh (capacity of the battery) subsidy under the scheme or $300 per kWh if you have an energy concession or are a concession holder. The amount you receive depends on the battery purchased and its cost.
Tip: You may have an energy concession in SA if you are in the low-income bracket or have a fixed income. Energy concession holders have special consideration under the scheme because they may need additional assistance to purchase battery storage given the steep pricing.
There is an additional $2000 available under the scheme if you purchase a Tesla Powerwall as battery storage for your solar system and opt into the Virtual Power Plant program– a system connecting solar-powered homes in SA with attached solar batteries for backup.
Note: Solar batteries- as indicated by the SA government- may not be the best solution for everyone. By investing in a solar battery for your solar panels you are increasing the number of years you need to recoup your initial investment in the solar system. An alternative option is to feed your surplus power back to the grid and make saving through feed in tariffs.
In a nutshell, you can either access a subsidy when you purchase home battery systems for existing systems or access subsidized loans to purchase more expensive battery storage systems. Concession holders qualify for a higher subsidy per kWh than normal homeowners under the program.
How much is the solar rebate in SA?
The first subsidy you can claim or benefit from as a South Australian is the federal PV system rebate under the STC program. The second one is offered by the South Australian government and managed by the Clean Energy Finance Corporation and is meant to help you purchase batter systems.
How much is the STC rebate in SA?
The average amount you can receive under the STC scheme in SA is $3,583. However, your exact subsidy is calculated on the kilowatt, deeming period, the value of the small-scale certificates at the time of purchase, zoning, and the deeming period.
Here is an example of how you can estimate the amount you will receive under the system for your solar panels.
The rebate is available to south Australians and calculated using the following values:
Size/nominal capacity of your solar system – Let's assume you are purchasing a 5KW solar PV system
Deeming period- The deeming period is the number of years remaining before the STC scheme comes to a close in 2030 which is 10 years in 2021.
Zoning- Much of South Austral is in zone 3 which has a rating of 1.382 under the scheme.
Value of the STCs- The small-scale technology certificates are traded in the open market and their value keeps on changing depending on market conditions. At the time of posting this guide, a single small-scale technology certificate was trading at $39.00 on the open market.
The estimated amount you will receive is therefore calculated as follows:
(Solar PV capacity x deeming period x zone rating) x STC value = (5*10*1.382) *39.00
You will receive approximately $2,649 in rebates if you purchase a 5kw solar system today in South Australia. The average cost of a 5KW system today is $7,694 so you will end up paying roughly $5000 for it if you take advantage of the subsidy.
Save More with Feed-in Tariffs in South Australia
You can save even more from your PV system install by selling your surplus power to the grid through the feed-in tariffs. Solar Feed in tariffs are available to all South Australians who consume less than 106Mw of electricity per year (which is pretty much everyone).
How the Feed in Tariffs work
You will receive between $0.20 to $ 0.30 per kW from your electricity retailer as solar feed in tariff to go towards offsetting your monthly or annual electricity bill. The tariff or payment you get for your solar feed varies depending on your electricity retailer. Check with your utility company if you have existing solar or need to connect your new system to the grid for solar feed.
Requirements For Solar Feed in Tariffs In SA
Must have an approved solar panel system installed that is already producing power
The solar panels must produce enough power to cater to your daily consumption and have a surplus that you can sell back to the grid.
The solar panel system must be grid-connected to allow you to feed surplus electricity generated back to the grid.
Consume less than 160 Mw of power per year. A typical Australian household consumes less than 10 Mw of power in that period so everyone meets this requirement.
The Feed-in tariff system is one of the South Australian government's most successful projects with over fifty percent of the state's energy being fed from solar panels for feed-in tariffs. Homeowners who had their systems installed before 2013 have access to distributor feed-in tariffs. You could save a lot of money from your energy bill by selling your surplus solar output to the grid.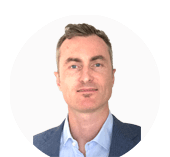 Author: Ben McInerney is a renewable energy enthusiast with the goal of helping more Australians understand solar systems to make the best choice before they purchase. Having an accredited solar installer in the family helps give Ben access to the correct information, which allows him to break it down and make it easily understandable to the average homeowner.