Solar Panel Rebate On The Central Coast
Updated: February 15, 2022
NSW and specifically Sydney and the Central Coast is one of the regions with a high uptake of solar panels. High electricity bills with charges ranging from 30 to 55 cents/kWh at busy peak hours have led to increased adoption of solar power systems.
The average rebate or discount you receive on a solar power system in NSW is $3,250. The amount will depend upon the size of your installation but 5kW systems typically have a rebate of $2,387 at today's STC price of $38.50.
With these rebates in place, all Central Coast residents can now easily purchase and install the best solar panels systems in their homes.
Central Coast residents have two main incentives that will lower the initial cost of solar, the solar rebate. Also the feed-in tariff which is mandated and offered by local utility companies will reduce the ongoing costs and negate the need for an expensive battery.
See here for the best local feed-in tariffs for the Central Coast and NSW.
Lastly, if you do decide you would like a battery, the NSW government offers a interest free loan for battery installation to further reduce the cost of going solar on the Central Coast.
Small-scale Technology Certificates Solar Rebate
Small-scale technology certificates or STCs are, as their name suggests, certificates issued to solar panel purchasers by solar installers.
The STC program is a government rebate program that allows solar customers to get discounts on their purchases. You can get up to a 33% discount on the price of solar power systems.
You are eligible for the STC program for purchases of up to 100KW solar energy system capacity. STCs are awarded for every 1,000Kw of expected production per year between the year of installation and 2030 when the program ends.
Further, STCs are also awarded depending on your location. In areas of the Central Coast with high solar energy potential due to more sunshine, solar customers are awarded more STCs.
For example, for a 5KW solar panel system you will get 62 STCs if you are in a high potential zone and 53 STCs in a low potential solar energy production zone. STC price ranges between $38 and $40. Thus, depending on where you live, you can get a discount ranging from $2,041 to $2,387 for a 5KW capacity solar system.
For a larger capacity solar system, for example, a 10 Kw/h system you will get more STCs.
Importantly, you can only receive your STC discount if you buy your solar panel system from Central Coast solar installers who are accredited by the Clean Energy Council.
Solar feed-in tariffs are another NSW Central Coast solar incentive. Solar feed-in tariffs refer to a payment made by electricity retailers to solar systems owners who export their excess energy to the electricity grid.
The NSW government doesn't have a fixed feed-in tariff rate. Thus electricity retailers who buy the excess solar power determine how much they will pay for the feed-in tariff rates.
NSW feed-in tariffs are an additional savings method for solar system owners. You can shop around for the electricity retailer with the highest feed-in tariff rates before you install solar in your home.
You can get a feed-in tariff from as low as 6cents/Kwh to a high rate of 10 cents/Kwh.
If you still use electricity with solar panels, you can use your feed-in tariff rate to offset any power bills that you accrue.
Empowering Homes Solar Battery Loan Program
Another central coast solar power rebate program is the solar battery loan program.
A comprehensive solar power system consists of solar panels, inverters, and solar batteries.
A solar PV system works when the solar panels installed on the roof capture and convert sunlight to AC electric power. The inverter then converts it to DC power that is used in the home. The battery then stores any excess power from your system.
You can use the stored power in the battery when the sun sets or when it is cloudy and there is little solar power production.
Installing the complete solar power system is an expensive affair. However, having it ensures that you can make proper use of the power produced by your system.
The New South Wales solar battery loan program allows households to apply for a $14,000 interest-free loan. Or, you can also get a $9,000 loan for the purchase of the battery component to add to an existing solar panel system.
These interest-free loans are paid back within 8 to 10 years. This makes the acquisition of a solar PV system for your Central coast NSW home affordable.
To be eligible for the loan, you must have an annual income of $180,000. You must also live in the home for which you apply for the loan. The home must also be connected to the grid network.
Eligible locations for this loan in New South Wales include Bathurst, Blayney, City of Blue Mountain, Mod-coast, Mid-Western, Muswellbrook, City of Newcastle, Oberon, City of Orange, Port Macquarie-Hastings, Port Stephens, Walcha, Tamworth, and Upper Hunter Shire.
Central Coast NSW Rebate For Low Income Households
Many low-income households find it difficult to pay their power bills. With a constantly rising power bill, the NSW government encourages those categorized as low-income earners to install solar systems in their homes.
This low-income solar rebate in NSW ensures that those eligible can receive free 3kw capacity solar systems. Once the installation process is complete, these households can save up to $600 annually on their power bill.
To be eligible to receive free solar panels under this rebate, you must be currently receiving the low-income rebate. You must be willing to let go of the rebate for the next ten years.
You can also apply for this rebate if you hold a valid Pensioner Concession Card or a Department of Veterans Gold Card.
You must live in your own house and not have an existing solar panel system in place. You must also live in the following eligible areas to enjoy this rebate: Central Coast, North Coast, South Coast, Sydney, and Illawarra-Shoalhaven.
Those who apply for this rebate must also agree to their power bills being sent to the NSW government and maintaining the installed solar system. If you move homes or change energy retailers, you will be required to notify the government.
You also need to allow your energy retailer to install a smart meter in your home and pay for it.
How Much Does A Solar System Cost In The NSW Central Coast
The price of solar systems vary depending on the system size. The larger your system, the more expensive it is.
Before installing solar panels, you need to find out your household energy consumption. This is the only way you can buy the right size solar power system for your home.
A household energy audit shows you how much power you use and how much power your solar system should produce to meet your power needs.
On average, a 3KW system capacity costs about $3,755. The most commonly used system size 6KW costs $5,992 while a 10KW system costs $8,429.
How To Choose Solar Panels For Your Residential Property
You need to consider several factors before choosing solar panels for your household. You need to identify the best solar companies and solar products to buy. The solar installation company will have their installation team visit your property to measure your roof space and orientation to get the right number of solar panels to fit.
Also, calculate your daily energy usage rate to find out the best capacity solar power system for your home.
Get The Best Solar Panel And Solar Installer For Your Home
When you have made all your considerations for the solar panel that you want to buy, you need to get the best solar company to complete your solar panel installations.
You can use this GoSolarQuotes tool. Enter your zip code and the type of task you need to be completed. You will then get a solar quote from three Clean Energy Council accredited best solar installers. You can then find out more about the solar companies before you engage them to install a solar system in your Central Coast home.
In this way, you can make a choice quickly on the solar solutions that you would like to install in your home. You can also find out the actual costs of installation and if there are any hidden costs.
Virtual Power Plant In Central Coast
A virtual power plant is a connection of smart solar battery systems to form grid systems from which they can draw more electricity when the need occurs.
Depending on your solar products company, you can join a virtual power plant program if available. This ensures that you can have sufficient energy during peak times and blackouts.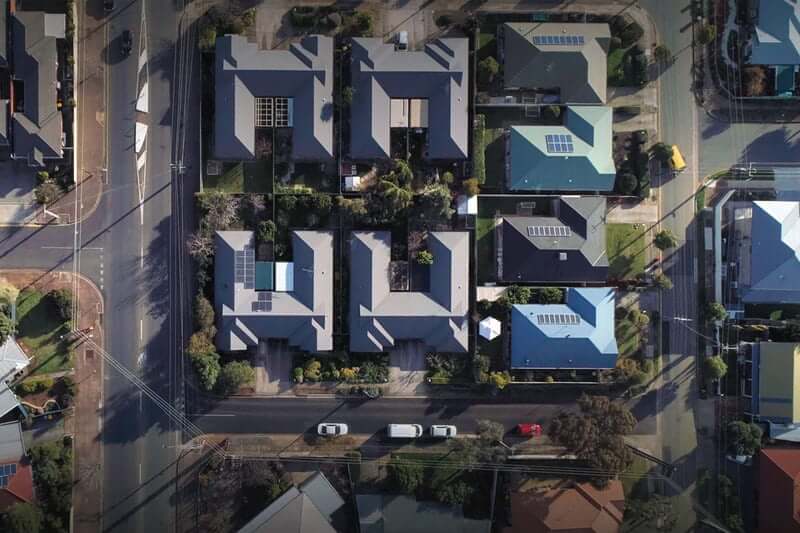 Is The Central Coast Climate Good For Solar Installation
If you are wondering, the Central Coast climate is suitable for all types of solar solutions. You can install solar panels, solar water heaters, solar pumps, and other solar products.
With sufficient daily sunshine and not-so-cold winters, the energy productivity of your solar panels central coast is more than enough. You can run all your appliances during the day. If you have a battery system, you can enjoy solar power on a cloudy day and night
Best Rooftop Solar Panel Orientation
For optimum results from your best solar panels central coast, you need your solar panels to be properly installed. Make sure to use the best installation team to set up your system.
For the best solar panel orientation on the Central Coast, the roof pitch should be between 20 to 30 degrees. A 10 degrees tilt on the panels will ensure that they can self-clean whenever it rains.
Solar Adoption In Central Coast NSW
Over 20% of the households in Central Coast NSW have heeded the advice to reduce their carbon footprint. This they have done through the installation of solar products. Thus, they can generate sufficient solar energy for their homes and businesses.
Falling prices of solar solutions coupled with the different types of rebates have led to a growth in the purchase and adoption of solar solutions.
NSW is only second to Queensland in terms of the adoption of solar solutions.
Is It Worth Getting Solar Solutions In Central Coast NSW
Yes. It is worth getting all the solar solutions you can think of in NSW. A solar panel, solar water heaters, and other appliances will all work at their optimum in the NSW Central Coast.
You can get a complete solar system for your home affordably. Additionally, you get to enjoy great weather with plenty of sunshine hours to power all your household and business solar solutions. A complete solar system in NSW will ensure that you are energy sufficient and can live off the grid network easily.