Solar Rebate TAS - Quick Guide
Updated: December 6, 2023
Like many states in Australia, Tasmania is also pioneering renewable energy generation. Solar power is more affordable now than ever, thanks to the government rebates. Also, the high cost of electricity encourages many homeowners to install solar panels to lower their electricity bills.
The average solar rebate in TAS is $1,875 for a 5kW solar system. Although there are no state government rebates, federal rebates apply just like the rest of the country. Eligible homeowners and businesses receive subsidies for solar panels, battery systems, and solar hot water claimed through their solar installer.
Further information regarding solar rebates in TAS is detailed below.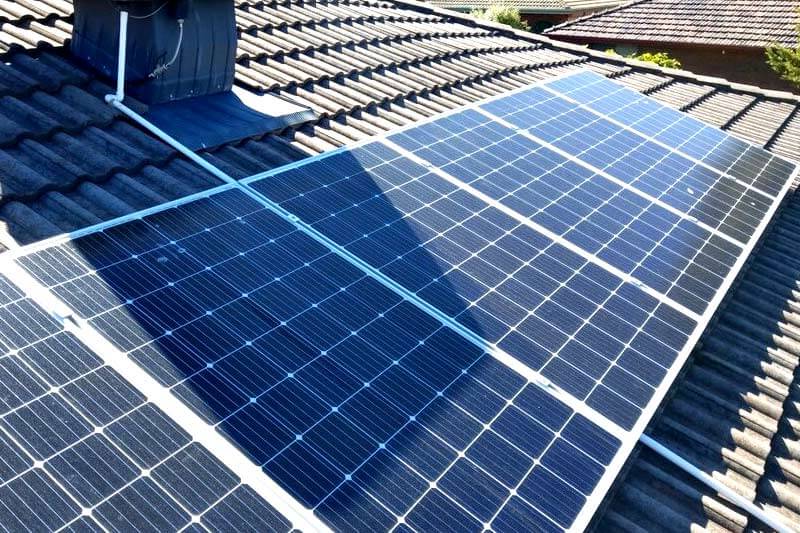 Tasmania has lower solar rebates compared to other states in Australia. This is because, being in zone 4, it receives the lowest STCs than the other zones. TAS shares these STCs with VIC and a small part of WA.
Below are the 4 STC zones in Australia to give you a better understanding.
Zone 1: 1.622
Zone 2: 1.536
Zone 3: 1.382
Zone 4: 1.185
Solar power in TAS receives 14% fewer Small-scale Technology Certificates than in zone 3. Most Australians live in zone 3.
The table below shows the rebates awarded to different solar system sizes in TAS.
| Solar system size | Number of STCs (TAS) | Rebate amount in TAS |
| --- | --- | --- |
| 1.5kW | 14 | $559 |
| 2kW | 18 | $718 |
| 3kW | 28 | $1,117 |
| 4kW | 37 | $1,476 |
| 5kW | 47 | $1,875 |
| 6kW | 56 | $2,234 |
| 6.6kW | 62 | $2,474 |
| 7kW | 66 | $2,633 |
| 8kW | 75 | $2,993 |
| 9kW | 85 | $3,392 |
| 10kW | 94 | $3,751 |
| 12kW | 113 | $4,509 |
| 15kW | 142 | $5,666 |
| 20kW | 189 | $7,541 |
| 30kW | 284 | $11,332 |
| 40kW | 379 | $15,122 |
| 50kW | 474 | $18,913 |
| 100kW | 948 | $37,825 |
How does the rebate work?
As mentioned above, TAS does not have state-based rebates. So, all eligible homeowners and businesses receive the Federal Government STCs.
STCs are tradable certificates awarded to your solar system as part of a sales discount. Every solar system is awarded a certain number of STCs depending on its size. You can see this in the table above.
You can claim these certificates from the federal government, but the process may be quite complex.The best option is to let your installer factor in the rebate in the system they install for you.
For instance, a 5kW solar system in Tasmania would cost $7,920, but you will get it at $6,045 as the installer will have already factored in the $1,875 rebate they will receive after installing the system for you.
Most homeowners and businesses prefer this option as it is easier and more convenient. This is because:
You will be assured that your installer is CEC accredited because you cannot be awarded any incentives if you do not work with an accredited installer.
You are likely to get a good deal off your STCs. Usually, most retailers have specific agreements with companies such as oil and coal with whom they trade the STCs. So, there is usually a ready market.
The rebate amount you get depends on several factors. These are:
Your solar system size
Your STC zone
The STC value

Solar Rebate Calculator
What is the current STC value?
Based on the latest market data reports, the current STC value is $39.90. This value keeps changing depending on the dynamics of demand and supply.
Knowing the current STC value is essential before signing any contract with a particular solar installer. Also, the installer should include the value in the contract. This way, you will not have any issues in case the STC value fluctuates in the future.
How to calculate your rebate amount?
Knowing how to calculate the rebate amount for your solar system will keep you ahead of cunning installers. Here is the formula you should use.
Supposing you buy a 5kW solar system this year:
Solar system size x 1.185 (TAS STC zone rating) x 8 (current STC multiplier)
5 x 1.185 x 8 = 47 STCs.
Multiply the STC number by the current STC value in the market.
47 STCs x $39.90 = $1,875.
How much rebate on a 6.6kW solar power system?
The rebate for a 6.6kW solar system in Tasmania is about $2,474. This is based on the current STC value and STC rating in the current STC scheme in Australia.
Here is how we arrived at this value.
Solar system size x 1.185 (TAS STC zone rating) x 8 (current STC multiplier)
6.6 x 1.185 x 8 = 62 STCs.
62 STCs x $39.90 = $2,474.
Why is solar power costlier in TAS than in other states?
The average cost of solar power in TAS is slightly higher than in the mainland states. Here is why:
TAS gets fewer STCs because it has the least STC zone rating.
TAS is a small market
The water gap between TAS and the other states, coupled with the small population, makes solar power costlier.
TAS has a 100% inspection regime for solar panels. The inspection is carried out by the Department of Justice, which is the local regulator.
On the plus side, TAS homeowners have access to the best quality solar panels. More so, the panels maintain excellent performance throughout the years.
These inspections put TAS ahead of other states when it comes to solar panel quality. In other states, solar installers choose their own inspectors, which can cause bias and consequently reduce the effectiveness of the solar panels.
Who has the best solar feed-in tariffs in TAS?
Feed-in tariffs have been the primary source of financial returns for solar power in Australia for a long time. However, the rates have reduced substantially, and solar retailers are not obligated to award credits to their customers for their unused solar power anymore.
Presently, the feed-in tariffs in TAS are around 8 cents per kWh to 14 cents per kWh.
Aurora Energy has been the main retailer in TAS until 2019. Currently, there are four retailers, each offering different FIT rates. The minimum rate is about 8.47 cents per kWh, while the maximum stands at 13.47 cents.
The four FIT retailers are:
Aurora Energy: 8.47c/kWh
1st Energy: 13.47c/kWh (1st solar bonus plan)
Energy Locals: 8.5c/kWh
Future X Power: 8.47c/kWh
The FIT offered by 1st Energy is higher than the rest by 5 cents. They offer the tariffs through their 1st Solar Bonus Plan.
What are the pros and cons of installing solar energy in TAS?
Like all other states, TAS also has its own pros and cons for installing solar power.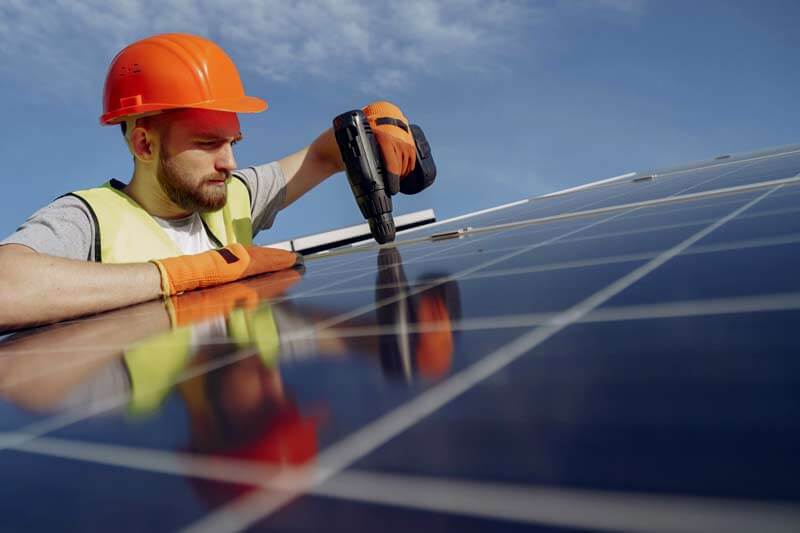 TAS has high-quality solar panels due to the compulsory inspections of new solar panels.
The state has the highest self-consumption rate for solar energy, which increases ROI.
The residents of TAS can install larger solar power systems because inverters have a 10kW size limit for every electrical phase.
Tasmanians can export all the power generated by their systems for a feed-in tariff.
TAS receives the least sunshine (around 4 hours in the South West and 7 hours in the North East).
Tasmania has the lowest solar output in all the states in Australia and a lower winter output.
There are fewer STCs, and, consequently, higher than average prices for solar panels.
TAS has extra freight prices and delays.
Solar panels in TAS have a longer payback period.
What is the solar rebate TAS end date?
The government solar rebate is being phased out by 2030. Every year, the STCs that TAS and general Australians can claim on solar energy installations reduce slightly. So, as the years pass by and 2030 nears, the rebate amount reduces gradually.
Homeowners looking to install solar power should do so now when the rebates are still substantial.
What are the requirements for getting solar rebates in TAS?
The Clean Energy Council has several requirements for homeowners and businesses looking to install solar power. Below are the requirements you must meet to be eligible for solar power installation in TAS, Australia as a whole.
You must be an Australian homeowner and have documentation to prove that you own the home/property. Some of the documents you will need include your homeownership documents and physical address.
You must claim your STCs within a year of having your system installed. Solar PV systems more than a year older will not get any rebate. That is why it is best to get your STCs as a point of sale discount from your retailer.
The solar system you install should not exceed 100kW. Any system larger than 100kW will no longer be considered small-scale. Such systems will be placed under a different rebate set out by the CEC.
You cannot claim a rebate more than once.
You must have your system installed by a CEC accredited installer to be eligible for the government STCs. Also, you must make sure that the panels are CEC-approved.
Am I eligible for the solar rebate TAS?
If you are a resident of TAs and meet all the above requirements, you are eligible for the solar rebate.
Here are additional eligibility requirements.
The solar system must be new. Existing solar systems are not eligible for the rebate.
The system should not be larger than 100kW.
You must not take advantage of another resident.
How do I claim my rebate in TAS?
Ideally, your solar installer applies and gets the rebate on your behalf after installing the system. So, the price of the system you install already includes the rebate.
Therefore, you do not have to apply for the rebate yourself, as your installer will do it on your behalf. Your only work is to ensure you find a reliable, experienced, and CEC accredited solar installer.
How to get the best solar system in TAS
When it comes to solar power, you get what you pay for. So, it is essential to consider the quality.
Do detailed research before installing solar power. Read company reviews and talk to your friends, family members, and even colleagues who have installed solar power.
Do not be hasty in making your decisions.
Ensure the company you choose understands your requirements and installs a system that meets your daily energy needs.
Work with solar companies that have offices in TAS. This ensures that the company will be around to honour your warranty claims.
Ensure your system is CEC approved and is installed by a CEC accredited installer.
Is TAS a good climate for solar?
Although TAS receives fewer sunshine hours and has a lower power output, it is still an excellent climate for solar power. The chilly conditions of the island do not stop homeowners from installing solar energy.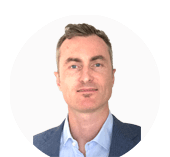 Author: Ben McInerney is a renewable energy enthusiast with the goal of helping more Australians understand solar systems to make the best choice before they purchase. Having an accredited solar installer in the family helps give Ben access to the correct information, which allows him to break it down and make it easily understandable to the average homeowner.