Can I Get Free Solar Panels in Tasmania?
Updated: August 29, 2023
The cost-of-living pressures and high upfront costs of installing solar panels and energy-efficient products make it hard for Tasmanian residents to undertake investments. So, what is the Tasmanian government doing to support its residents? Does the government offer free solar panels to help Tasmanians achieve energy independence?
Simply put, you will not get free solar panels in Tasmania. However, the TAS government offers incentives for solar through the Federal Government STC Program. Furthermore, the government has introduced the Energy Saver Scheme, which offers interest-free loans ranging from $500 to $10,000. Under these programs, eligible applicants will receive subsidies and loans for solar PV systems, solar hot water systems, and solar batteries.
In this article, we will go over the TAS government solar grants and how they will help homeowners and businesses reduce their energy costs. Read on.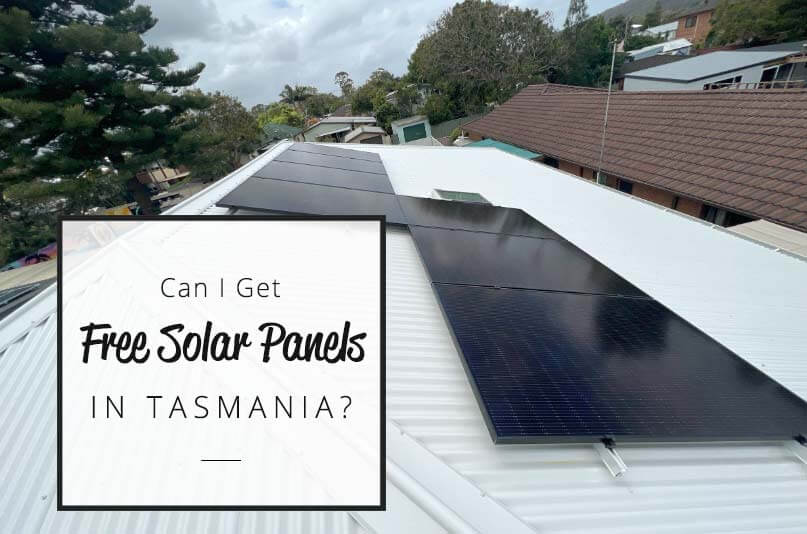 The Tasmanian government is working hard to ensure its residents can access solar panels and other energy-efficient products at a subsidised price. To achieve this, the government has made available solar grants that include:
Federal Government STC Program
Energy Saver Loan Scheme
Let's discuss each of these schemes in detail.
1. Federal Government STC Program
Currently, the TAS government does not have state-based rebates or subsidies for solar panels or batteries. So, all eligible Tasmanian residents receive the Federal Government's STCs, also known as rebates, that help cut down the upfront costs of installing energy-efficient products, including solar power systems.
Small-scale Technology Certificates (STCs) are tradable certificates that you get as part of a sales discount for your solar system. The STCs you get depend on the size of your solar system.
STCs significantly reduce the cost of solar, with some homeowners and businesses enjoying up to 0% upfront costs for installing their systems.
Since the TAS state government does not have state-based subsidies, you can claim your STCs from the federal government.
However, the process is a little complex, so it is best to let your solar provider handle it. The vendor will then factor the rebate into the solar system they install for you. This means you will not directly receive the rebate from the federal government.
Instead, you will get your system at a discounted price from your solar vendor, and the vendor will then claim the rebate on your behalf.
Any solar system from 3 kW up to 100 kW is eligible for the solar rebate as long as it is installed by a CEC-accredited installer.
2. Energy Saver Loan Scheme
Following electricity price hikes in TAS, the government announced the Energy Saver Loan Scheme to help Tasmanians transition to better energy-efficient products.
This scheme was launched in October 2022 and provided interest-free loans ranging from $500 to $10,000, payable over 3 years. Eligible applicants can apply for the loan to purchase and install energy-efficient products and implement upgrades to reduce energy costs.
The Tasmanian government delivers this scheme through Brighte, their finance partner and program provider. Brighte is also the finance partner and program provider for the ACT government's Home Energy Support Program.
Eligible applicants of the Energy Saver Loan Scheme include:
TAS homeowners for their principal place of residence
Residential landlords
Small businesses
Community organisations
Applicants must also meet Brighte's lending criteria to be eligible for the loan.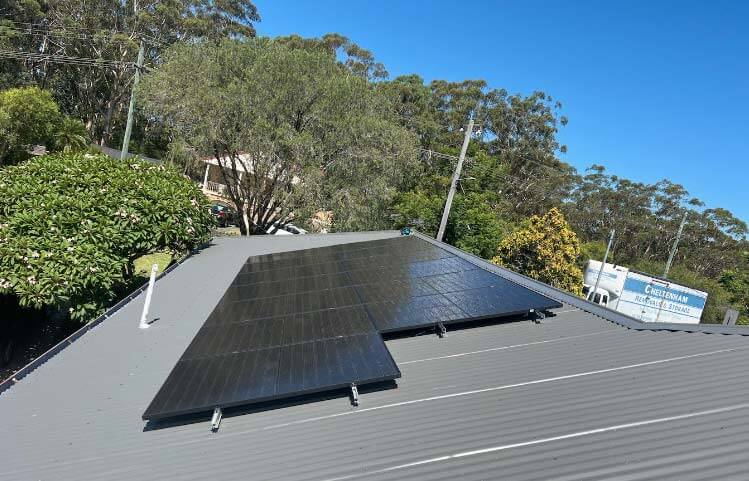 What are the eligible products?
Eligible products include:
Rooftop solar systems
Battery storage systems
Electrical heating and cooling systems
Hot water heat pumps
Solar hot water systems
Energy-efficient electrical appliances
Building upgrades such as insulation and window double-glazing updates
If you are eligible, you can purchase one or more products from the list. These products will be offered through a network of vendors that have been accredited and approved by Brighte.
The funds will be paid to the selected accredited vendor by Brighte.
How do I apply for the loan?
You can apply for the loan in 3 simple steps.
Brighte will connect you with their range of approved and trusted tradies or vendors to get quotes. You can then have a discussion with them and select the one that meets your needs. Brighte will then pre-approve your finances in 2 minutes.
Book a date for the installation of your solar power system or another system from the list of approved products. Once the installation is complete, Brighte will pay your installer in full.
Start repaying your loan. Brighte will notify you in advance before each payment.
How is the loan repayment done?
All participants will make their loan repayments to Brighte. The repayments start 28 days after the installation is completed.
The loans are paid fortnightly, with the entire amount to be paid in full by the end of the loan term, which is 3 years.
Are there upfront costs and fees?
No. The only fee Brighte charges on the zero-interest loan is the $2.15/weekly account-keeping fee that is included in your fortnightly payments. You will also be charged an establishment fee of $75, payable on your first loan repayment date.
There is also a late repayment fee of $4.99 that is capped at $49.90 annually. If you wish to adjust your loan repayment plan due to hardships or other reasons, you can contact Brighte's customer support team for guidance.
Solar rebate Tasmania 2023
Being a zone 4 qualifier, TAS residents receive 14% fewer STCs than those living in zones 1, 2, and 3. This means that Tasmanian solar rebates are less than in other states.
The STC ratings for the 4 zones in Australia are:
Zone 1: 1.622
Zone 2: 1.536
Zone 3: 1.382
Zone 4: 1.185 (TAS falls here)
The rebate amount in TAS will depend on your solar system size and the current STC value, which is $39.50.
Here is a table showing the rebate amount for different solar system prices.
Solar
system size (kW)
Number of STCs in TAS
Rebate amount
Solar system price before rebate
Solar system price after rebate
3 kW
28
$1,106
$5,411
$4,305
5 kW
47
$1,857
$7,920
$6,063
6 kW
56
$2,212
$9,342
$7,130
6.6 kW
62
$2,449
$9,886
$7,437
8 kW
75
$2,963
$11,740
$8,778
10 kW
94
$3,713
$14,012
$10,299
Absolutely! If your roof is suitable and you choose a reliable solar installer, your solar system can be a worthy investment. For instance, installing a good quality 5 kW solar system could save an average of $350 per quarterly bill.
The number of solar panels you will need depends on the size of the solar system you are looking to install and the size of your roof. For instance, a 5 kW solar system needs about 15 to 20 solar panels and takes up about 25 m2 to 35 m2 of roof space.
26 to 37 degrees. Facing your solar panels correctly ensures they receive maximum sunlight, especially during the Sun Peak Hours.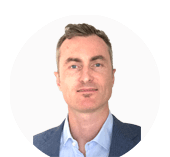 Author: Ben McInerney is a renewable energy enthusiast with the goal of helping more Australians understand solar systems to make the best choice before they purchase. Having an accredited solar installer in the family helps give Ben access to the correct information, which allows him to break it down and make it easily understandable to the average homeowner.