10kW Solar System With Battery Cost
Updated: August 29, 2023
Are you looking to install a 10kW solar system with battery storage and are wondering how much it will cost? Solar battery systems allow you to store the excess electricity for later use when your solar system isn't producing enough energy.
A 10kW solar system produces 40 – 55kWh daily and requires a battery system with a capacity of 28kWh. On average, a 10kW solar system with battery storage costs about $34, 229 with an average range of $33,660 to $36,350, including rebates.
Below is a detailed review of the 10kW solar system with battery storage and the factors that may affect the system's actual cost.
A 10kW solar system costs between $8,865 to $10,261, with an average range of $9,473. This price includes the solar rebate and may differ slightly depending on how much your state pays.
Ideally, the solar rebates are classified according to your state's STC zone. There are 4 STC zones in Australia, and here is how much a 10kW solar system costs in each zone.
| STC zone | STC rating | 10kW solar system cost (installed) |
| --- | --- | --- |
| 1 | 1.622 | $8,865 |
| 2 | 1.536 | $9,144 |
| 3 | 1.382 | $9,623 |
| 4 | 1.185 | $10,261 |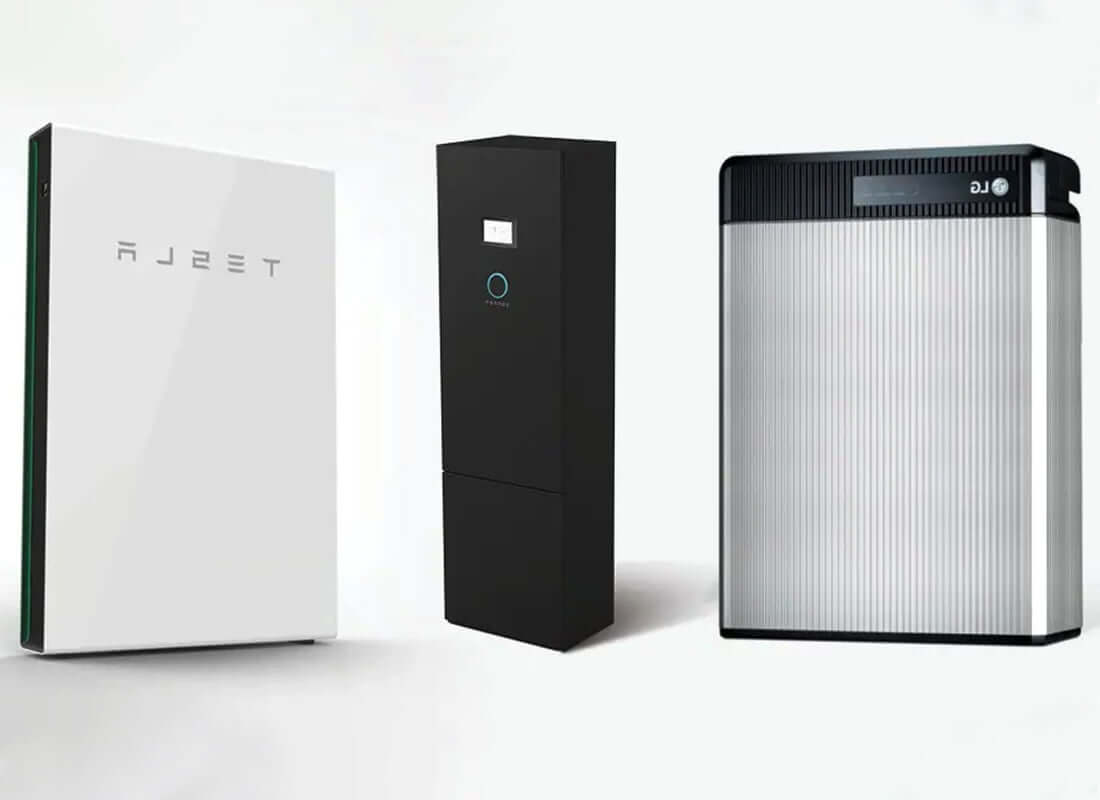 What battery size will be ideal for a 10kW solar system?
Average solar battery system price (fully installed)
The average price of solar batteries is about $14,000 for a 14kWh battery system (ideal for a 5kWh solar power system). The actual cost varies widely depending on your chosen brand and location.
Below is a table displaying the average solar battery installation costs from various installers across Australia. The prices include installation costs and GST.
| Battery size (kWh) | Battery only cost | Battery cost + inverter/charger |
| --- | --- | --- |
| 3kWh | $4,620 | $5,250 |
| 8kWh | $10,000 | $11,280 |
| 13kWh | $13,520 | $14,430 |
| 18kWh | $18, 360 | $19,800 |
Solar battery price per kilowatt
There are different types of battery systems, including Lithium-ion, Lead-acid, and saltwater batteries. The price per kilowatt ranges at $1,200.
The table below displays the common battery brands, types, and how much they cost per kilowatt.
| Brand | Type | Price per kWh |
| --- | --- | --- |
| Alpha Ess | Lithium-ion | $668 |
| Sungrows | Lithium-ion | $730 |
| Ampetus Energy | Lithium-iron-phosphate | $756 |
| LG | Lithium-ion | $837 |
| Soltaro 2 | Lithium | $850 |
| Aquion Energy | Lithium | $880 |
| Sungrow-Samsung sbp4k8 | Lithium-ion | $962 |
| Tesla Powerwall 2 | Lithium-ion | $1,000 |
| ZEN Energy | LG Chem RESU10H | $1,000 |
| sonnenBatterie Eco | Lithium-iron-phosphate | $1,071 |
| Fronius Solar Battery | Lithium-ion | $1,111 |
| Redflow Zcell | Zinc-bromine | $1,260 |
| Leclanche Apollion Cube | Lithium iron | $1,380 |
| Simpliphi Batteries | Lithium Ferrous Phosphate | $1,398 |
| Solax | Lithium Ferrous Phosphate | $1,540 |
| Magellan Power | Advanced Lithium Ion (NMC) | $1,610 |
| Enphase Energy | Lithium-iron-phosphate | $1,714 |
| AKASOL's neeoQube | Lithium-ion | $2,143 |
| Sunverge SIS | Lithium-ion | $2,229 |
| Redback Technologies | Lithium-ion | $2,241 |
| Hansol Technics | Lithium-ion | $2,700 |
What is the best solar battery storage system to install?
All battery brands are reliable and can meet your needs, provided they are installed appropriately. However, the best option is to install battery storage systems simultaneously with your solar panels. This is because you will get batteries designed to work with your panels and inverter and a better price for the batteries.
If installing your panels concurrently with your storage batteries is impossible, seek professional advice from an experienced solar installer. Most homeowners choose lithium-iron-phosphate battery systems as they have a larger capacity and longer lifespan.
Is it worth getting battery storage with solar?
Absolutely! Solar batteries will supply your house with power during the night when your solar panels are not generating energy. Also, with storage batteries, you will still have power in case of a power outage. Batteries also help minimize the electricity you should pull from the grid.
Factors that affect the cost of solar systems with battery storage
Here are some of the factors that may affect the actual cost of installing your solar and battery systems.
The energy capacity of the solar batteries. The storage capacity of your battery system will determine its overall cost. Batteries with a higher storage capacity will cost more than ones with less storage.
Household size. The solar system you choose will depend on how many people are in your household and how many appliances you want to run with solar energy.
Battery type. The type of battery you choose to buy will affect the overall cost of the installation. For instance, Lithium-iron-phosphate (LFP) batteries are costlier than Lead-acid batteries. LFP batteries cost about 30% to 50% more than most cheaper options.
Quality of the materials. High-quality solar panels and batteries will cost more than low-quality ones. Investing in good quality materials is commendable as you will get value for your money.
Additional features. If your battery system has upgraded features such as smart technology and inbuilt inverters, you may have to spend more on installation.
Retrofitting an existing solar system. You will pay more to add a battery system to an existing solar system than when you install them simultaneously.
Your installation company. Some storage batteries do not come with installation, so you must buy them through the manufacturer and then find a different company to do the installation.
Disadvantages of storing solar power in batteries
Battery storage systems are relatively expensive, so you must invest lots of money in your preferred system size and type.
Storage batteries have a shorter lifespan than solar panels. You must replace the batteries after 5 to 15 years to match your panels' 20 to 30-year lifespan. Replacing and installing the batteries will cost you more money.
Increased maintenance costs for your solar panels and batteries.
Your solar system might become more complex once you add a battery system.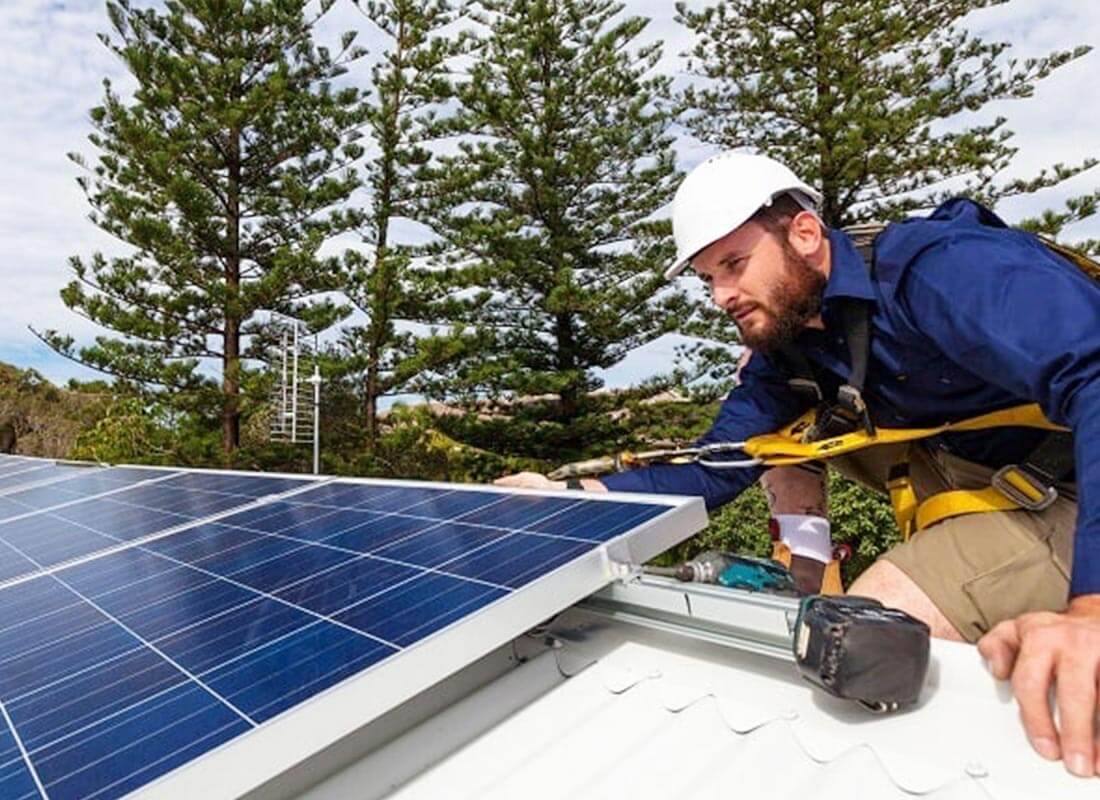 DIY vs. Hire a pro to install your solar and battery storage systems
If you are a DIYer with hands-on skills and in-depth knowledge about solar and battery systems, you might consider DIYing your project, provided the systems are small. However, hiring a professional solar installer near you for larger and more complex systems is best.
The professional will:
Inspect the worksite before the installation
Professionally install the solar system within a few days
Hold fast to the manufacturer's warranty policies
Answer all your questions and provide guidance
Recommend products that might be essential for your home
When looking for solar installers, get at least three quotes to compare prices and get the best fit for your project.
The fastest and easiest way to get connected to three of the most reliable and affordable solar installers in Australia would using this FREE service.
GoSolarQuotes.com quickly matches you with three local solar installers voted #1 by previous users in your area. It's really easy!
Scroll up to the top of the page and enter your ZIP Code in the blue form.
Give us details about your solar installation or replacement job, plus some contact information.
Your solar job details are forwarded to the closest three solar installers, all voted, best priced who will also price your solar job.
In slightly under three minutes, you'll have your installers!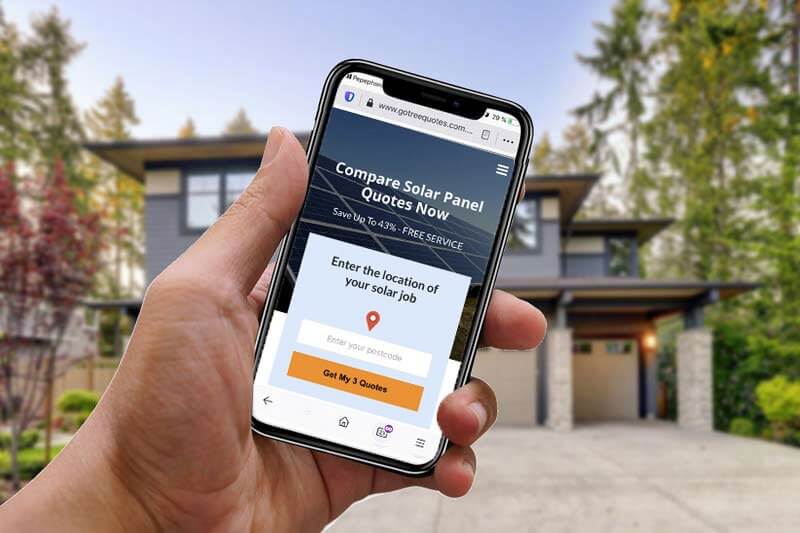 Home battery systems last for about 5 to 15 years. Solar panels, on the other hand, have a lifespan of between 20 and 30 years. If you install your solar battery system today, you will have to replace them in the future to match the lifespan of your solar power system.
Your solar battery system can power your home for 10 to 15 hours if your household has average demand. However, you may not run heavy appliances like air conditioners, laundry appliances, or dishwashers for long periods as the battery will not last for long. To run high-demand appliances, you will need to install several batteries.
Yes. Most solar battery systems are compatible with solar systems, so you do not need to install a complete set of new panels to go with your new battery system. However, combining different types of batteries is not recommended as they may not work efficiently. Also, the new battery system may need an inverter; in some cases, you may need to install additional solar panels for maximum power production.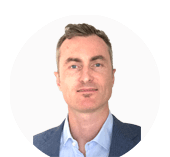 Author: Ben McInerney is a renewable energy enthusiast with the goal of helping more Australians understand solar systems to make the best choice before they purchase. Having an accredited solar installer in the family helps give Ben access to the correct information, which allows him to break it down and make it easily understandable to the average homeowner.