Updated: June 16, 2022
The 9kW solar system is a popular size for residential installations and is suitable for homes with large electricity needs. This article provides you with an outline of a 9kW solar system cost, payback period, and why this system is a good investment for you.
The average cost for a high-quality 9kW solar system will cost around $7,740. At the minimum, you can spend about $7,630 to install the system, while the maximum cost can go up to $7,851.
Solar prices vary widely depending on the brand and quality of the panels and the installer network you choose. The cost also differs from one city to another due to taxes, logistics, and climate.
The Australian government rebate scheme has made things easier for many households by providing incentives for solar panel systems. More people can now afford solar power, thus reducing their monthly electricity bills by a great extent.
Below are the average costs of 9kW solar systems in Australia's capital cities.
| City | Average cost |
| --- | --- |
| Adelaide, SA | $7,851 |
| Brisbane, QLD | $7,851 |
| Canberra, ACT | $7,851 |
| Hobart, TAS | $7,630 |
| Melbourne, VIC | $7,630 |
| Sydney, NSW | $7,851 |
| Perth, WA | $7,851 |
| Average | $7,787 |
9kW solar energy system power output
The 9kW solar system generates between 32kWh to 40kWh of energy per day. However, the actual power output of the system depends on variables such as:
Location and climate
Positioning/orientation of the panels
Quality and size of your panels and inverter system
Presence/absence of Shading
Performance of individual components of the system
The amount of sunlight in your region is the most important factor. Solar panels harness the most electricity during peak hours around 12noon or 1 pm. Since the sun's peak hours vary from one region to another, your solar installation company will position the panels such that they receive as much sunlight as possible throughout the year. Typically, your system will produce more electricity during summer than in winter.
9kW solar system output in Australia's Capital Cities
| Capital City | Approximate average daily energy yield | Approximate average annual energy yield |
| --- | --- | --- |
| Adelaide | 35kWh | 13,797kWh |
| Brisbane | 36kWh | 13,797kWh |
| Darwin | 38kWh | 14,454kWh |
| Canberra | 37kWh | 14,126kWh |
| Melbourne | 31kWh | 11,826kWh |
| Perth | 38kWh | 14,454kWh |
| Hobart | 30kWh | 11,498kWh |
| Sydney | 32kWh | 12,812kWh |
How many panels will a 30kW Solar Power System have?
A 9kW solar system comprises between 28 to 36 solar panels depending on the wattage of the panels. The common panel sizes that can make up different 9kW solar systems include:
240W (38 x solar panels to make 9kW)
250W (36 x solar panels to make 9kW)
260W (35 x solar panels to make 9kW)
300W (30 x solar panels to make 9kW)
330W (28 x solar panels to make 9kW)
Is 9kW the right solar power system size for you?
Several factors will determine whether the 9kW solar system is right for you. These include:
Your daily consumption rate
Before installing a solar system, you need to assess your daily electricity consumption habits. You can get this information from your quarterly electricity bill. If you use between 32kWh to 49kWh daily, a 9kW system would be the right size for you.
Your budget also determines the size of the solar system you can install. Although renewable energy is becoming cheaper by the day, the upfront cost can still be intimidating. To avoid unnecessary stress and pressure, make sure you spend within your budget.
Another factor you should consider is whether you have enough roof space. The standard solar panel system for most households is 6.6kW. This means a 9kW system is quite large and will need a larger roof.
What kind of household does a 9kW commercial solar PV system suit best?
The 9kW solar system is best suited for large homes with large electrical appliances such as reverse cycle air conditioning, dryer, dishwasher, and a large pool.
If your power consumption is generally high and your electricity budget averages $700 per billing cycle, the 9kW solar system could be an excellent choice.
What is the average payback period for a 9kW solar system?
On average, the payback period for a 9kW solar system is between 3 to 5 years. Once you install solar power, you will start saving immediately. As electricity prices continue to increase, installing solar energy will help offset your monthly bill.
How much roof space does a 9kW Solar Power System require?
The average solar panel measures about 1.6m x 1m, and you need around 28 to 36 panels for your 9kW system. This means the panels will cover about 55m2 to 60m2 of your roof. Typically, panels that have a higher wattage will be more efficient. So, the type of panels you use will determine the actual roof space you will need for your solar power system.
How much money can a 9kW solar PV system save me?
Solar feed-in tariffs are no longer the main incentive mechanism for installing solar power. This means you may or may not benefit from your excess solar power, depending on your electricity retailer.
To get the most out of your system, self-consumption is the way to go. The more you consume the solar energy generated by your system, the more money you save on your power bill. If you use more energy than what you send back to the power grid, you can save between $300 to $600 per billing cycle.
9kW solar system with battery storage
Battery backup is quite costly and may significantly increase the payback period for your solar system. However, battery storage will help you store power to use when the system is not generating enough energy (especially during rainy or cloudy days). Besides, you can go completely off-grid.
For your 9kW solar system, you will need a battery with a capacity of at least 25kWh.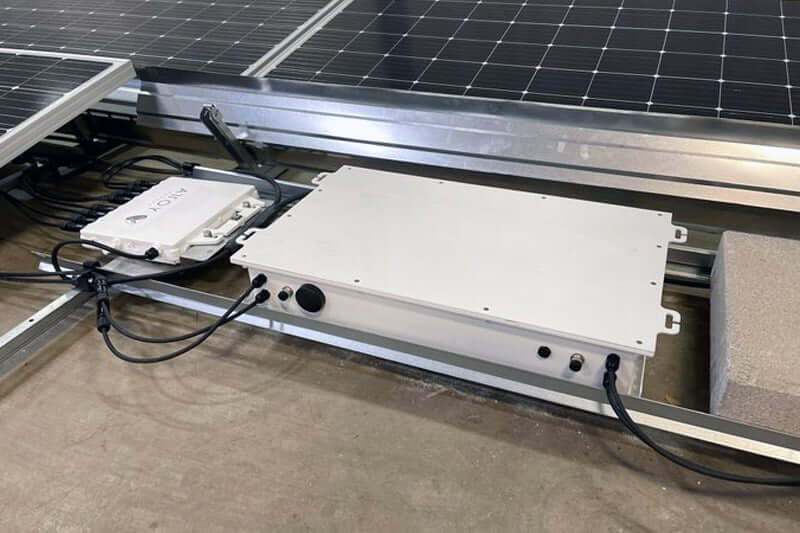 Tips for choosing the right solar system for your home
Installing a solar system is not a walk in the park. It is not something you wake up one day and decide to do. With so many installers on the web, solar panel brands, and different system sizes, choosing the right solar system can be a daunting task. These tips will help you select the best solar panels in the market.
The solar industry is full of solar companies willing to install a solar system for you. However, not everyone in the solar business has your best interest at heart. Some providers will be looking to extort money from you, while others will provide shoddy services. It is not easy to separate the chaff from the grain.
To be on the safe side, get as many quotes as possible. A company that offers you a free quote is worthy of your consideration. Once you compare the quotes, choose a company that is willing to work within your budget.
Consider local installers
Most people think that large installers offer impeccable services, but this is not always the case. Big installers tend to be more expensive than small solar providers. Therefore, it is best to work with local installers as you will get a good price. More so, with a local support team, any issues with your panels will be sorted immediately.
Compare several equipment
When looking for solar panels, quality is of utmost importance. Look for panels with higher efficiency ratings and a low-temperature coefficient, among other features. Take the time to compare several brands until you find the one that meets your needs.
Have you set your mind on the 9kW solar energy system?
If you have been planning to go green, now is the best time to do so. Solar energy will help you save your electricity bills, and at the same time, you will have a positive impact on the environment. However, solar panel installation can be quite stressful. That is why we are here to give you a smooth ride during your transition to renewable energy.
Gosolarquotes.com is a free service that quickly matches you with top-voted local solar installers.
You can get 3 estimates fast by real certified experts in your area in just 2 minutes.
Scroll to the top of the page and enter your Zip Code
Answer questions about your solar needs
Your details are forwarded to three local professionals. They will send you a price estimate for the installation and some friendly advice.
IMPORTANT: There is no obligation to hire. This is a free tool and service to be used at your pleasure.