Solar Panel Removal And Reinstall Cost
Updated: August 29, 2023
If you have an existing solar system that is not performing or you need to replace your roof, you may need to have your solar system removed and reinstalled.
On average, solar panel removal and reinstall (installing a new system) cost ranges from $5,130 to $7,274, with an average of around $5,992.
If you are keeping the existing system you will most likely pay $1,200 – $1,900.
| Description | Cost |
| --- | --- |
| Solar panel removal and reinstall cost | $1,200 to $1,900 |
| Cost per panel (removal and reinstall) | $335 |
| Cost to install new Solar System (6kW) | $5,992 |
If parts of your frame break, you may have to pay more for solar panel removal. Due to exposure to diverse environmental factors, screws, frames, and other parts of the frame may break during removal.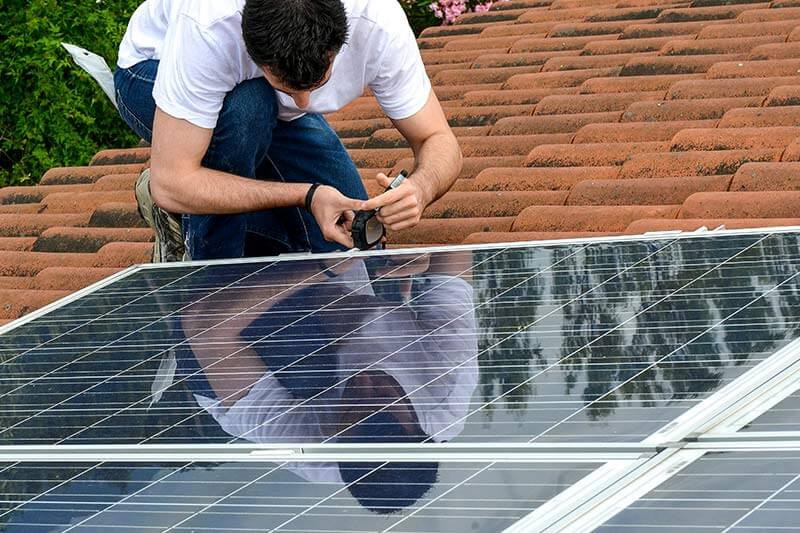 Cost To Install A New Solar Panel System In 2023
If your solar system has served its time, and it is no longer efficient, you may need to replace it to meet your daily power needs. The table below shows Australia's average cost for common solar system sizes.
The solar system costs vary from state to state in Australia, and the government has set different rebate rates depending on how much sunshine the regions get.
To set rebates easily, the CEC divided Australia into four sections. Regions in sections 1 and 2 enjoy higher rebate values since they have more sunshine than regions in sections 3 and 4.
Solar panel removal and reinstallation is not a job for DIYers because it has many risks. Unhooking and reinstalling the panels can be a safety hazard for homeowners that don't have proper training. Also, the panels may be damaged during the process and void your warranties, which could lead to additional costs.
To be safe, hiring a solar technician to do the job for you is best. The professional is trained to remove all types of systems safely and efficiently. Also, the professional will advise you on what permits and licenses are required before the job begins.
Benefits Of Hiring A Pro For Solar Panel Removal
A professional solar electrician knows why your solar system installation is how it is. Therefore, they will reinstall the solar panels to continue working as they were or more efficiently.
Solar panel removal is an easy DIY project. However, you need to have some knowledge and skills on how the electricity system in your home works.
You can contact your installation company to remove and reinstall the solar panels. They are likely to charge lower than when you contract a different pro.
They have the right tools, skills, and gear for solar panel removal.
Cost. It would be much cheaper to DIY than to hire a pro.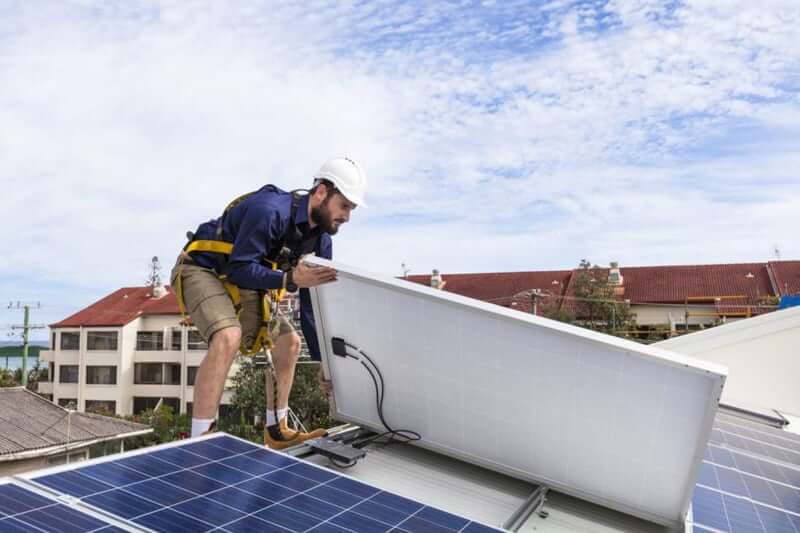 Factors To Consider When Removing And Reinstalling Solar Panels
Below are some factors you should consider before removing your solar system.
Often, solar panel removal and reinstallation happen to allow for roof repair.
To avoid the unnecessary cost of removing and reinstalling solar panels, repair or fix a new roof while installing solar panels.
Fixing a new roof requires that solar panels be removed and reinstalled anew. Hire a professional solar electrician to handle the solar panels and a roofer for your roof.
Solar panels have a warranty of 25 years, but in reality, they are replaced every 15 – 17 years. It seems that manufacturers know that people will not claim warranties after just a few years. Over this period, solar panels will serve you efficiently and effectively with little maintenance needed.
Before removing your solar panels, consider whether it's necessary.
Instances when it is necessary to remove your solar panels:
To clean them.
Repair.
To fix your roof.
To upgrade your solar system.
To replace the solar panels.
To move with them to a new home.
To sell your home.
How long the solar panel removal and reinstallation take must be considered. Without solar panels, you cannot use your solar system.
The longer reinstallation takes, the more electricity you will use. As a result, you will receive a higher electricity bill.
Talk to your solar electrician to determine how long it will take before reinstalling the solar panels.
Complexity Of Your Solar System
Consider the complexity of your solar system before the removal of solar panels.
Is it possible to reinstall it as it is?
Are there components of the solar system that may get damaged in the process?
Is the pro you are hiring competent at handling a system as complex as yours?
If you want solar panel removal and reinstallation on a complex system, it is best to have your installer do it.
How To Remove And Reinstall Solar Panels
If you wish to remove and reinstall your solar panels, the following steps will be of great help.
Step 1. Establish that you need to remove your solar panels for valid reasons.
Step 2. Contact at least three solar electricians and get quotes for the price of installation and reinstallation.
Step 3. Hire a pro.
Step 4. Before solar panel removal, make sure that your solar system is working. If you have a monitoring device for your solar system, take a screenshot to show it is working.
Step 5. Disconnect all solar system wires in the house.
Step 6. Get on the roof, unbolt the solar panels, and remove them from the mounting device.
Step 7. To remove a grid-connected solar system from your roof, you will also disconnect it from the grid. Disconnecting from the grid will involve your electricity retailer and will cost more.
Step 8. Fix your roof, repair or replace your solar panels, and reinstall.
Step 9. Confirm that the reinstalled solar panels are working.
How To Get Rid Of Old Solar Panels
You can return them to the manufacturer.
You can sell them in the second-hand market.
Give them away.
Recycle them. Use them for experiments at home.
When getting rid of solar panels:
Do not throw solar panels at a landfill. Old solar panels have cancer-causing substances. Leaving them at a landfill will affect the environment and the health of those living near the landfill.
Do not dismantle the solar panels.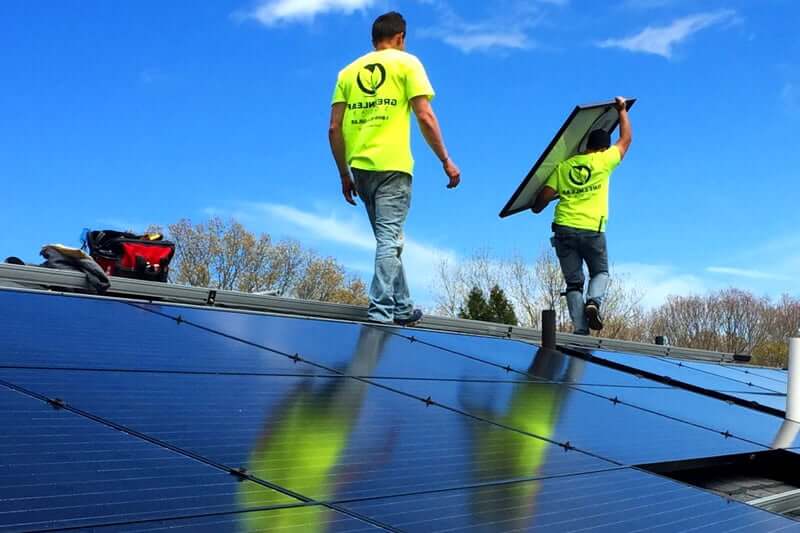 Are You Looking For A Reliable Solar Technician?
Instead of going through all the hassle of looking for reliable solar technicians in your area, we can make the process easier for you.
Gosolarquaotes.com.au is a FREE Service that connects homeowners to solar installers easily. All you need to do is:
Enter your zip code in the space provided at the top.
On the next page, fill out the form to offer more details on your solar project. Click Submit.
You will receive three or more quotes and advice from professional installers.
Hire one of the professionals to remove and reinstall your solar panels.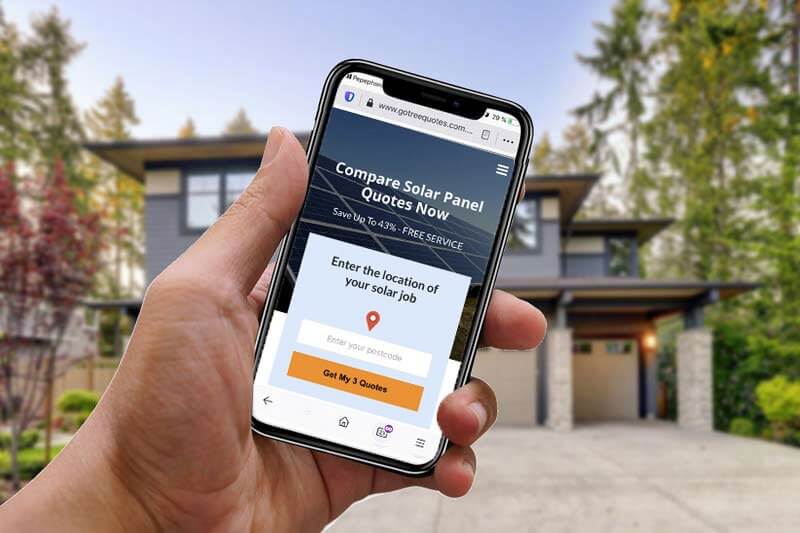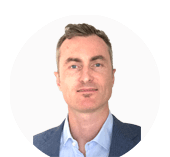 Author: Ben McInerney is a renewable energy enthusiast with the goal of helping more Australians understand solar systems to make the best choice before they purchase. Having an accredited solar installer in the family helps give Ben access to the correct information, which allows him to break it down and make it easily understandable to the average homeowner.