Solar Panels in Canberra - 2023 Cost Guide
Updated: December 6, 2023
For the past two decades, Australia has proven to be one of the best places to go solar. Canberra, ACT has particularly thrived in the number of solar installations, with more homeowners in the area opting to go solar to cut down their electricity bills.
The cost of a 5kW solar panel system will depend on the quality of panels and inverter installed and the company doing the job.
For the 6kW solar system in Canberra ACT (the most popular size Australia-wide), the average cost in Canberra is around $6,709.
The table below shows the average cost of solar PV systems of different sizes in Canberra.
| Service/ system | Size | Cost |
| --- | --- | --- |
| Solar cost per KW Canberra | 1 kW | $1,145 |
| National average cost per KW | 1 kW | $1,131 |
| 3kW solar cost Canberra | 3Kw | $4,094 |
| 5kW solar cost Canberra | 5kW | $5,726 |
| 6.6kW solar cost Canberra | 6.6kW | $7,013 |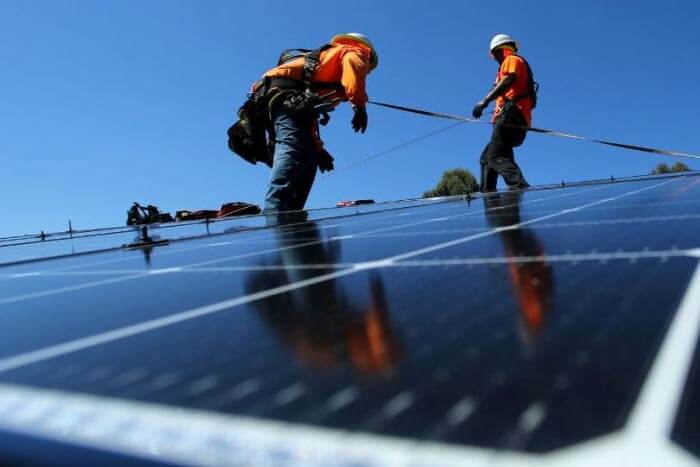 Homeowners in Australia Capital Territory looking to invest in a solar power system are eligible to receive incentives through the Federal government rebate program. 
These incentives are provided through Small-scale Technology certificates (STCs).
STCs are simply tradable certificates that can be exchanged for a discount on the price of your solar system. The number of STCs you'll receive in the ACT will depend on the size of your solar PV system.
This means that you'll receive more discounts on larger solar power systems, say a 6KW system than you would on a 3kW system.
Below is a list of solar rebates in the ACT depending on your system size. (These calculations are based on the ACT (zone rating 3) and with an STC value of $39.90).
| System Size | Rebate Amount |
| --- | --- |
| 2kW | $878 |
| 3kW | $1,317 |
| 4kW | $1,756 |
| 5kW | $2,195 |
| 6.6kW | $2,873 |
| 10kW | $4,389 |
It's important to note that this federal government's current rebate program will be phased out by December 2030. In the meantime, the total amount offered keeps reducing by a fifteenth each subsequent year.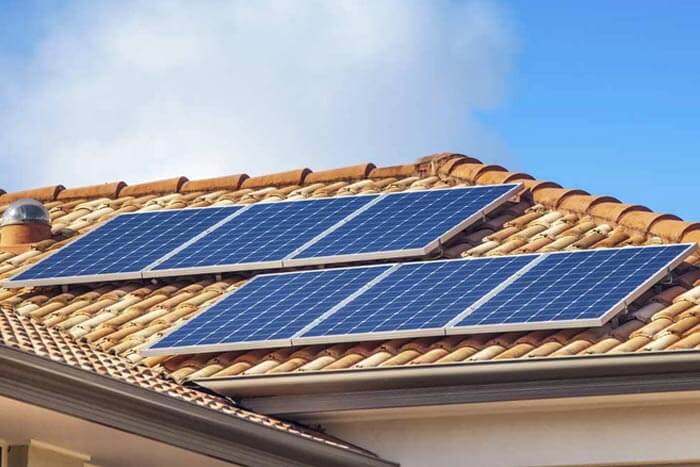 ACT Government State Rebates
Besides the Federal government rebate, the ACT state government also runs several rebate programs in a bid to improve solar adoption by ACT residents and the state in general. The ACT government's plan is to have Canberra homes enjoy the great investment of installing solar.
Residents can take advantage of the Solar for the low-income household program, which provides incentives of up to 50% of the total cost – with a $2,500 limit. You can check your eligibility and more details on their website. Additionally, there is also a sustainable household scheme that gives homeowners in the Australian Capital Territory interest-free loans for purchasing renewable energy products.
The Next Generation Energy storage program also focuses on providing solar battery storage incentives for nearly 5,000 households and businesses. The rebate is $825/kilowatt and is capped at batteries over 30kW.
Solar system output in Canberra
The average daily output of solar panels depends on several factors. This includes the number of daylight hours the panels are exposed to, the shading in your home, your roof's orientation, and the type of panels you have.
A 10kW solar system in Canberra will produce 38.4kWh per day on average. This is enough power to run a very large home. 
The table below shows Canberra's average daily output of different solar power systems. These calculations are based on the Clean Energy Council's GC Design guidelines.
| System Size | Output |
| --- | --- |
| 1kW | 4.3kWh |
| 1.5kW | 6.45 kWh |
| 2kW | 8.6 kWh |
| 3kW | 12.9 kWh |
| 4kW | 17.2 kWh |
| 5kW | 21.5 kWh |
| 6kW | 25.24 kWh |
| 10kW | 38.5kWh |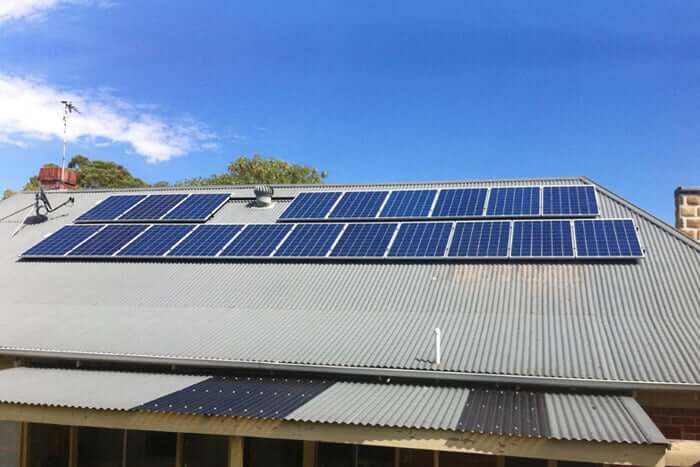 Solar Feed-in tariffs ACT
Feed-in Tariffs are a great way for homeowners to maximize their solar systems. The program involves feeding back to the grid the excess solar energy your rooftop solar panels generate in exchange for energy credits. In the end, your power bills will drastically reduce. The more solar options you have, the more electricity you produce which gives you the best deals when negotiating for feed-in tariffs. 
By consuming most of the energy you generate and sending back the surplus electricity to the grid, your home edges closer to receiving a net-zero bill each month. You can invest in high-quality products including extra panels for your Canberra home if you want to produce enough electricity for self-consumption and for giving back to the grid.  
Different utility companies will have different electricity plans for different prices per kilowatt hour, and this feed-in rate varies all over Australia. In ACT, you can get the best rates from Origin Energy. You can request the solar quotes from different companies and compare which is big on saving money.
Here is a comparison of the utility companies offering the feed-in tariffs and their rates.
| Company | Minimum Feed-in Tariff (cents/kWh) | Maximum Feed-in Tariff (cents/kWh) | Average (cents/kWh) | Contact Details |
| --- | --- | --- | --- | --- |
| Origin Energy | 8.0 | 20.0 | 14.0 | 13 24 61 |
| Energy Locals | 9.0 | 16.0 | 12.5 | (02) 8294 2302 |
| Energy Australia | 12.5 | 12.5 | 12.5 | 133 466 |
| ActewAGL | 8.0 | 11.0 | 9.5 | 61 2 6242 1150 |
| Powerclub | 0.0 | 10.0 | 5.0 | 1300 294 459 |
| Red Energy | 0.0 | 0.0 | 0.0 | 131 806 |
Is Canberra a good climate for solar?
Yes! Canberra is one of the best Australian states to invest in solar energy, mainly because it receives one of the longest daylight hours. On average, Canberra receives around 8 sunlight hours each day. Even though Solar panels do work on cloudy days, sunny days are the best, and Canberra gets plenty of them.
With a good-quality solar panel, going solar in Canberra can therefore turn out to be a really profitable venture. Switch to solar and enjoy reduced electricity bills and reduce greenhouse emissions.
What is the payback period for solar installation?
Between 4-5 years. Most quality solar panels generally pay back after four years, but the exact period will depend on your energy consumption patterns, sunlight hours in your area, and the size of your solar system.
Usually, larger solar systems payback faster than smaller solar systems. For instance, a 5kW solar system in Canberra has a payback period of 1.9 years, compared to the 4 years of a 1.5kW solar system.
Households that use most of their generated energy will also experience a faster ROI than those that export it.
Percentage of Canberra households with solar installed
According to the Australian Photovoltaic Institute, 20.7% of the homes in Australia have already installed and are using solar energy. This accounts for nearly 32,266 homes based on findings from the Clean Energy Council. 
Optimal solar panel orientation and angle in Canberra
Optimal tilt is 30º at 35º of latitude due North. The best angle for solar panels is usually the angle of its latitude, which is 35º in Canberra.  This angle is precisely between the sun's highest point in summer and its lowest point in winter, maximizing the sun's energy.
During summer, however, you'll have to slightly adjust the panels a few degrees lower for best results.
Canberra solar installer review
I have decided to recommend 4 installers in Canberra, which in my view are worth a second look.
These recommendations are based on several factors. First, we look at their qualifications. Each of them needed to be a member of the Clean Energy Council, which is Australia's largest renewable energy association.
Next is reviews. They needed at least 20 reviews and an average higher than 4.5 Stars. All of the following companies fit these criteria.
Mondiaux is a Canberra-based solar energy solutions company that focuses on providing solar system design, installation, and consultation for both residential and commercial properties.
The company was founded in 2011 and has since been providing quality services to ACT homeowners. Their numerous positive reviews online and partnerships with international brands show how efficient the company is.
Maundix boasts of a team of licensed and experienced professionals, including engineers and installers, who can handle any project you throw their way.
They are known for providing high-quality installations and products to their customers. Their partnerships with some big brands allow them to receive high-quality materials and products and hence offer high-quality services to their customers.
Maundix also takes pride in their work, providing a 5-year warranty for all their installations. Their after-sales service system also provides timely and reliable after-sales services to all customers. They monitor the performance of the systems they install and handle any maintenance required.
If you want an installer that customizes your payment options, then Maundix is for you. The installer not only allows customized payment, but they also provide their 'Green Loan,' which ensures that all homeowners installing with them can afford the costs. 
It's important to note that Maundix doesn't deal with off-grid solar panels.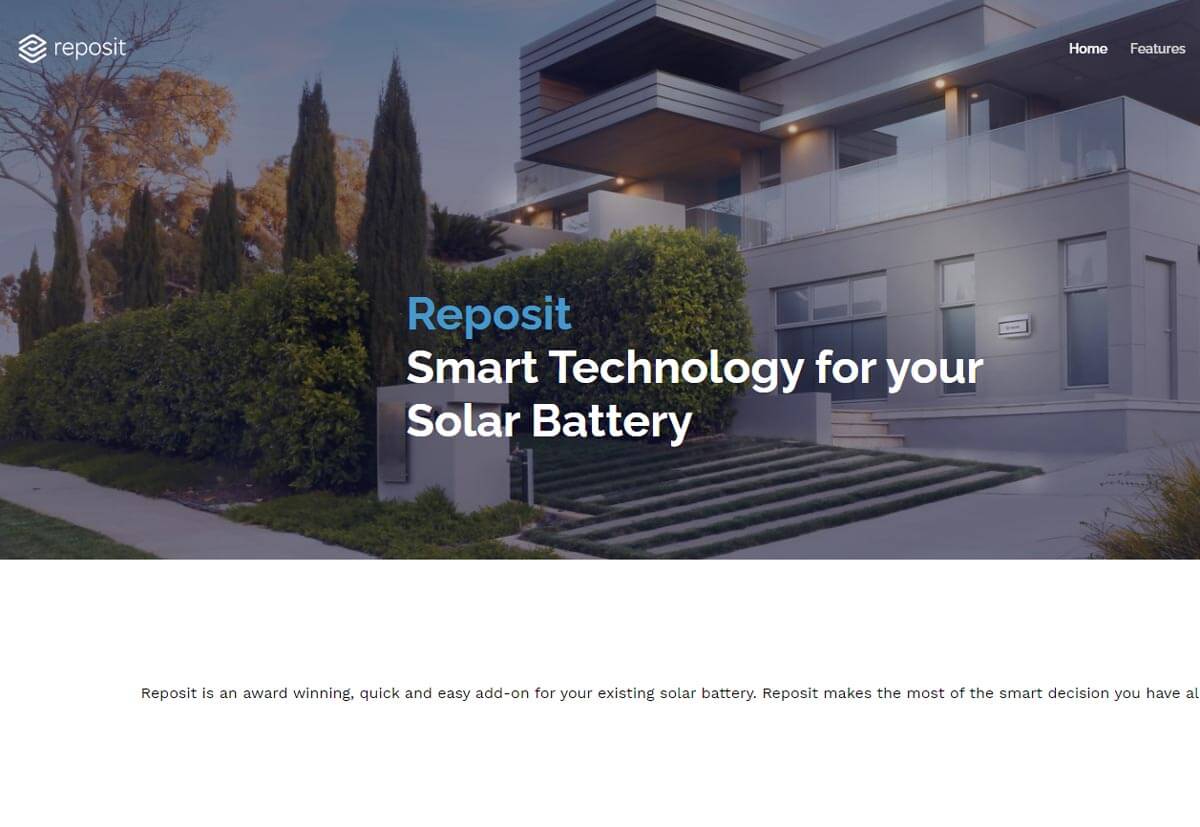 Reposit Solar is one of the most advanced installers in ACT today. The award-winning company has received recognition from different entities, including the Australian Engineering Excellence award for their work with solar batteries, and is a leading Virtual power plant provider in Australia.
The company focuses on automation, and it works to ensure that you can have easy control over all your solar systems. Its headquarters are in Canberra, ACT.
Reposit's smart technology for your solar battery is among the biggest reasons to use them as installers. The company incorporates IFTTT technology, which makes it easier to automate your home.
It has also developed its advanced smartphone App that gives you real-time insights into your solar usage and solar battery storage performance. The app can also help you track your power bill.
During cloudy and shady conditions, the Reposit smart technology allows the batteries to charge from grid power during off-peak hours.
Additionally, the installers back their products with a 10-year warranty, and they're always available for support whenever there's a problem with a server or one of their software.
Reposit Solar also does everything for you once you purchase the kit from Reposit. Their experienced partner installers complete the work quickly and are very reliable. 
Solarhub is probably one of the most popular installers in Canberra. Founded in 2012, the company has quickly gained a good reputation in the market and has served over 8,000 homes in the country.
They focus on finding solutions for solar energy, solar batteries, and electric car charging via solar.
Reliability has always been Solarhub's strongest edge in the market. The company integrates front-line technology with superb customer service, ensuring that their customer is satisfied with their work.
Solarhub also boasts of immense experience in solar installation, with all their workers being CEC licensed and certified after almost a decade in the industry.
For Canberra homeowners, this installer has understood the state and climate of the area, and thus you can trust them to do a great job. They also know the best suppliers and partners who ensure that all their products are high-quality.
Recently, Solarhub has partnered with Reposit to adopt their smart technology for batteries to ensure that their batteries perform better, saving you more money.
Moreover, solarhub always designs its installations with the future in mind. Even if you don't have a solar battery, the installers ensure that their installation will be able to accommodate the battery in the future.
Wrapping up our list is the solar energy solutions giant Solarhart. The company has supplied solar solutions to more than a million homes globally in over 80 countries. However, the installers are well-rooted in Canberra and have been in the market for close to three decades.
It operates in Canberra, some parts of ACT, and parts of NSW.
Solarhart's history dates back to the early 1953, when the company first opened its doors.  This shows the experience that the company has had over the years. The company is now CEC certified and provides high-quality services for its customers.
Their team of professional installers understands the Canberra conditions and knows how to maximize the output of their solar panels.
Solarhart has also become a world leader in solar research and development. Their investment in R&D allows them to utilize state-of-art technology in their products and installations.
To assure homeowners of quality work, Solarhart offers numerous warranties of up to 10 years for all their installation services. The company has numerous positive reviews and testimonials in Canberra. This makes them a good option for an installer in the region.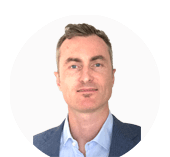 Author: Ben McInerney is a renewable energy enthusiast with the goal of helping more Australians understand solar systems to make the best choice before they purchase. Having an accredited solar installer in the family helps give Ben access to the correct information, which allows him to break it down and make it easily understandable to the average homeowner.