Launched in 2017 by Ben McInerney, a renewable energy enthusiast who worked as a solar installer with his brother, Go Solar Quotes is a free resource for homeowners looking to install a solar system and wanting to know more about the process, costs involved, and government incentives available.
The mission of Go Solar Quotes is to empower its readers with accurate and helpful information so they can make informed decisions on buying a solar system for their homes. There is so much unhelpful and misleading information on solar on the web that customers need unbiased and helpful information that is clear and concise. Our reviews of products and services are honest, unbiased and mostly reliant on customer feedback. Our knowledgeable writing and editorial team cut through the garbage and deliver up-to-date, accurate information for our readers.
Editorial Policy
Our goal is to provide accurate, reliable, credible, engaging, and balanced information online for our readers. Our editorial content is produced independently and without influence by any advertiser or commercial supporter. We source our stories with information experts, and experts in their fields write them. Online content is text, articles, photos, graphics, audio, video, blogs, user-generated content (UGC), and links.
Content Integrity
We are committed to the quality and trustworthiness of our content and editorial processes. Our team of writers, editors, and photographers rigorously researches and reviews all content on an ongoing basis to ensure it is up-to-date and accurate and puts the needs of our readers first.
Original illustrations, graphics, images, and videos are created by internal teams collaborating with experts in their fields to produce assets representing diverse voices, perspectives, and contexts. Periodic review by editors and Anti-Bias or other Review Board members as appropriate ensures the quality, accuracy, and integrity of these assets. Photos and videos are not edited in any way that may cause them to be false or misleading.
We correct any factual errors transparently and strive to make it easy for our readers to bring errors to our attention.
Please read our full integrity promise, including our policies on accuracy and corrections, fact-checking independence and impartiality, and originality here.
Fact Checking
As part of our commitment to content integrity and accuracy, Go Solar Quotes has a team of experienced fact-checkers providing a vital layer of review on key articles. Each of our fact-checkers is carefully chosen and vetted for their research skills, journalistic integrity, eye for detail, and subject matter expertise. They confirm all statements of fact, statistics, and other data with reputable sources to ensure that the information in our articles is accurate and up to date.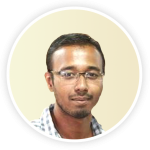 Bidhan has a Masters's degree in Environmental Science and Management and a Ph.D. in Bio-economy and Philosophy at the University of British Columbia. Bidhan has contributed to several published research papers on sustainability.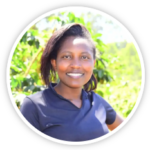 Lilian is a Bachelor of Science in Biochemistry Graduate from Pwani University, and has formed a real passion for renewable energy and sustainability. With an eye for detail and a science background, Lilian has become our Senior editor a Go Solar Quotes.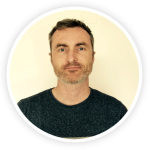 Ben is a renewable energy enthusiast and developed a passion for everything solar after working with his brother installing solar panels on the Central Coast in NSW. Through Go Solar Quotes, Ben has helped thousands of Australians understand roof-top solar and enabled them to make the best choice before their purchase.
Tech Times: Scientists Discover How To Create Low-Cost Solar Cells
Science Times: Advantages and Disadvantages of Solar Panels
Finder: Solar Power Payback Calculator
Itechpost: Google Sunroof Project Is Expanding In The US
Go Solar Quotes is a Go Quotes Pty Ltd brand, owned and operated by Go Quotes Pty Ltd. Access to and use of the Site is subject to our terms of service ("Terms of Service").
We respect our users' right to privacy. We collect information, including personal details, only when submitted by the user. These details are provided to third party affiliates who help connect customers with local solar installers.
Do you have something you would like to share? Any comments or ideas on improving our site or service are welcome. Please contact us via email at editor@gosolarquotes.com.au
You can also mail us a letter to: 5/ 232A Glebe Point Rd, Glebe, NSW 2162