Updated: June 28, 2022
Many households in Brisbane are moving to solar power because it has become more affordable due to the government rebates. Solar energy has proved to be very reliable, and it plays a big role in reducing electricity bills.
Many utility companies pay you for excess energy you produce and don't use. So, if your system is producing excess energy, you can choose the best feed-in tariff that will pay for the excess power.
The average cost of a solar panel system in Brisbane QLD, Australia, is approximately $5,130. This price is inclusive of the QLD government rebate, and it may be higher or lower due to the slight differences in STC ratings in QLD and general Australia.
With the right feed-in tariff, you can get a few cents for your excess energy. So, instead of wasting the surplus power produced by your systems, you can feed it back into the grid and get paid per kW. Different power distributors offer different FiTs, so it is upon you to find the best. FiTs incredibly reduce your solar payback time, which is why you should find a reliable provider to get the best rewards.
| Service/ system | Size | Cost |
| --- | --- | --- |
| Solar cost per KW Brisbane | 1 kW | $1033 |
| National average cost per KW | 1 kW | $911 |
| 3kW solar cost Brisbane | 3 kW | $3,755 |
| 5kW solar cost Brisbane | 5 kW | $5,130 |
| 6.6kW solar cost Brisbane | 6.6 kW | $6,190 |
The costs above are based on the general solar costs in QLD after applying the rebate. To get the exact amount, you should use the STC rating and solar size to do the calculations.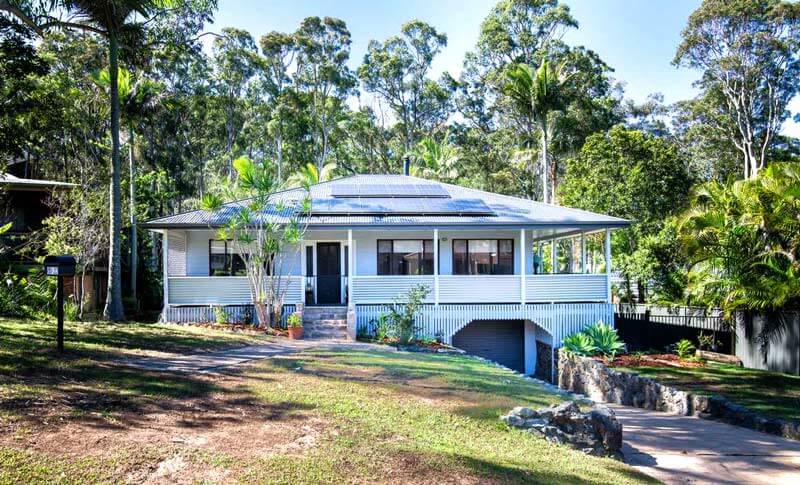 Queensland does not provide rebates at a state level, but it gives out interest-free loans and grants to all households looking to install solar panels. All eligible people will get these grants to facilitate the solar installation.
With the federal government scheme, you will receive a rebate depending on the amount of energy produced by your system. The government solar rebate in QLD varies depending on what STC zone your city falls in. For instance, a 6.6kW solar system gets 82 STCs, translating to about $3157 in QLD.
To know the amount of your rebate in QLD, you should multiply the kW solar panels, deeming the period of your panels, zone rating, and spot STC price. The results you get will be your rebate.
The following are the government rebates in GLQ.
| System Size | Rebate Amount |
| --- | --- |
| 2kW | $924 |
| 3kW | $1,425 |
| 4kW | $1,887 |
| 5kW | $2,387 |
| 6kW | $2,849 |
| 10kW | $4,774 |
STATE Government State Rebates
The Australian federal government awards its residents rebates according to the solar size they are installing and the STC zone the residents are in. If you are in zone 1 in QLD, you will get a higher rebate than a person in zone 3.
For instance, Brisbane is much cooler than most regions in Queensland. Although most of QLD's cities are in zone 1, which gets the best solar rates, Brisbane is in zone 3. This means that the solar rates may be costlier by a few coins because of the lower STC rating.
Since QLD does not provide rebates at a state level, all people looking to install solar energy will get the rebates directly from the government. The government rebate aims at providing people with a cheaper power alternative and helps reduce electricity bills. This scheme will end in 2030, which is why the best time to install solar power is now.
Brisbane is the capital city of QLD, which is the second-largest state in Australia in square kilometres. Most of the cities in QLD are in zone one according to the STC rating. This means they receive the best solar rates in Australia. Inland cities receive the second-best rates while the South-East Queenslanders get the least rates.
Brisbane falls in zone 1, which means it gets 1.622 STCs. With the STC rates, you can easily calculate the cost of the system you would like to buy.
Solar system output in CITY
Different systems have different power outputs. The system you choose should be enough for your home to ensure you get enough power at all times. Your roof's size and the number of people in your household will determine the size of the solar system you install.
Check out the different solar sizes and their outputs below.
| System Size | Output |
| --- | --- |
| 1kW | 4.3kWh |
| 1.5kW | 6.45 kWh |
| 3kW | 8.6 kWh |
| 3kW | 12.9 kWh |
| 4kW | 17.2 kWh |
| 5kW | 21.5 kWh |
| 6kW | 25.24 kWh |
| 10kW | 38.5kWh |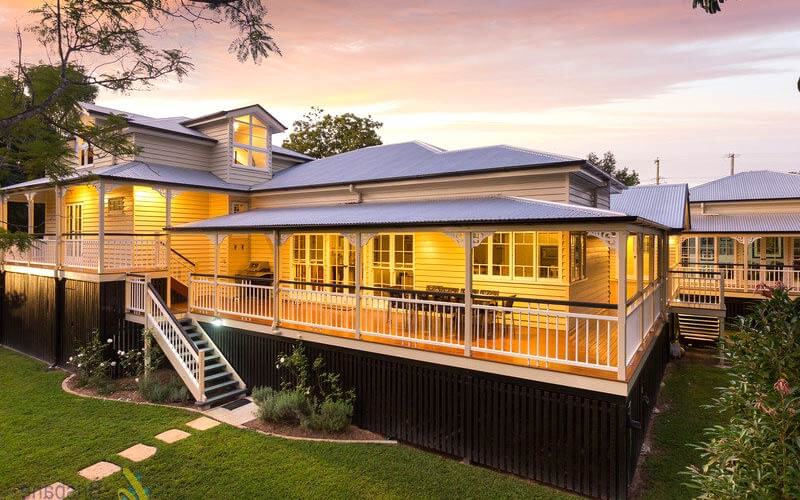 Solar Feed-in tariffs QLD
If you are looking for the best Feed-in tariff in QLD, ensure you select the best provider to get the best rewards. Different providers offer different rates, and the rates also depend on the size of your solar.
Below are some of the best FiT providers you should consider working with to save your surplus energy.

Click Energy is another great provider that awards you a minimum of 11c per kWh and a maximum of 16c per kWh. It is one of the best FiT providers in Australia, and it will award you every cent for your energy.
So, if you want a reliable FiT provider, Click Energy should be on top of your list.

| Min FiT | Max FiT |
| --- | --- |
| 10.2c | 10.2c |
Red Energy is one of the best in the market as it offers outstanding rates per kWh. For every kWh, you will receive 10.2c. This is a good solid market price from this well-known market leader in green energy.
With Red Energy, you will be able to conserve excess power and get paid for it. You will, therefore, be able to reduce the payback time of your system.

DoDo is another great FiT company worth your consideration. It offers a minimum of 8.5c and a maximum of 44.0c, which is a great offer for your surplus energy. This provider is reliable, and it will not lock you into an unwanted contract. This means you have all the power to stay or move at any time.
This provider offers various payment options and gives you the freedom to choose the payment option that suits you. It also allows you to remotely monitor and manage your account through an online account management tool called my dodo.
Is CITY a good climate for solar?
CITY is a good climate for solar because it receives a fair amount of sunshine throughout the year. Generally, the average temperatures in Australia range between 20-35 degrees Celsius in summer and 3-20 degrees Celsius in winter. This means the climate is favourable for solar installation across the whole of Australia.
Percentage of CITY households with solar installed
According to the Australian PV institute figures, the percentage of homes with solar power in QLD is 39.8%. This makes it the leader in the nation because so many people have installed solar power.
Optimal solar panel orientation and angle in CITY
The optimal solar panel orientation is true north and about 28 degrees. The panels receive a high amount of sunlight at this angle, making it the perfect angle for most households. A 10-degree tilt may be added to allow the panels to self-clean whenever it rains.
CITY solar installer review
Finding a good solar installation requires in-depth research. You have to compare the rates, reviews, and quotes from different companies before choosing a particular installer. The following companies are our top recommendations. They are all CEC approved and have a star rating of 4.5 and above. Check them out to determine your best choice.
MC Electrical has been in business for 11 years now, making it a highly reliable company to work with. It has a highly trained crew that installs solar panels diligently.
This company is an industry leader, and it offers the best solar systems in Brisbane and across QLD. It is, therefore, a company worth considering for your solar installation.
MC Electrical has experience of 11 years, which means it will handle the installations with high professionalism. Also, its highly trained team ensures you get the best services.
This company provides the best solar systems, inverters, and everything required to hold the panels on the roof. It also offers advice to all its customers and has outstanding after-sales services.
This company is CEC approved and offers reliable solutions at affordable prices.
Sunny Sky Solar offers top-notch solar installations as well as products for Australian homes and businesses. It is highly reliable and offers guaranteed products and services.
It has been operating for a long time and has acquired all the necessary skills to install high-quality systems.
This company aims at providing high-end solutions to all its customers and ensures they are satisfied at all times. It believes in green energy and offers reliable solutions that will go the distance.
Sunny Sky Solar is CEC approved, which makes it a reliable company to work with.
It uses products that have been tested and proven to be the best. So, you are assured of quality and longevity.
With sunny Sky Solar, you will get reliable installations at an affordable price as well as an outstanding after-sales service.
This company offers guaranteed products and services. You will, therefore, have peace of mind knowing you are covered in case of issues with quality.
Symons is a full-service solar supplier that offers lasting solar solutions for homes, businesses, and industries. It has been supplying solar systems for the past 20 years, making it a highly dependable company.
It installs the best quality panels with a high level of professionalism. It also ensures you get the best solar system for your needs.
This company is approved by CEC, which assures you of reliability. It used only the trusted brands that will offer you an extended service without any issues.
With Symons Energy, you will get a 25-year warranty, which means you will be covered for most of your panels' lifetime.
This company offers affordable prices and tailors the installations to fit the needs of different customers. It assesses your needs and advises you on the best system, and ensures you get the best services.