Solar Panels in Melbourne, VIC - Cost and Rebate Guide 2023
Updated: December 6, 2023
There has never been a better time for Melbourne residents to go solar than in 2023! Thanks to the generous rebates, the falling solar panel prices, and the rising electricity prices, you stand to save thousands in electricity bills.
Here's a guide on how much you should expect to spend and save on solar panels in Melbourne.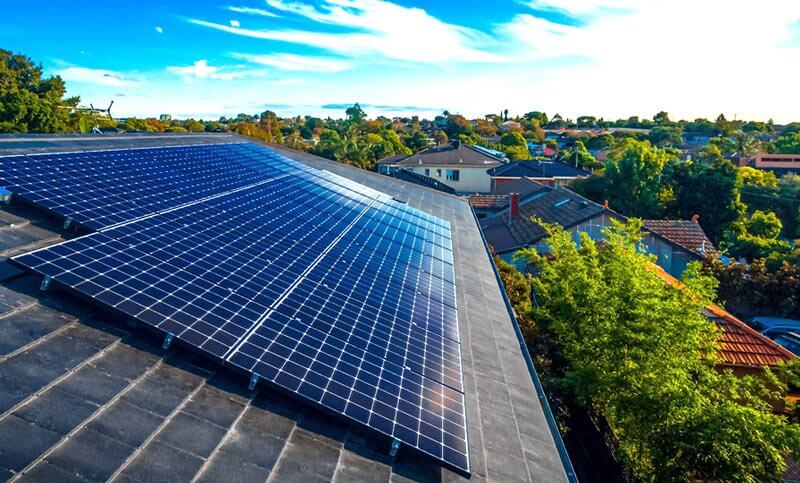 There are numerous factors that influence the overall cost of solar panels. This ranges from the size of the solar system, the brand of the panels, and the angle and inclination of the panels on your roof.
However, the most popular solar system among Melbourne residents (the 5kW solar system) goes for an average of $6,045. This is inclusive of taxes and total rebates offered.
It's worth noting that Melbourne solar owners enjoy two generous rebate programs; the federal rebate initiative and the state-level rebates.
There's also a feed-in tariff program that you can take advantage of to improve the ROI of your solar system.
Here's a breakdown of how much you can spend on solar systems of different sizes in Melbourne.
| Service/ system | Size | Cost |
| --- | --- | --- |
| Solar cost per KW Melbourne | 1 kW | $1,852 |
| National average cost per KW | 1 kW | $1,767 |
| 3kW solar cost Melbourne | 3 kW | $4,294 |
| 5kW solar cost Melbourne | 5 kW | $6,045 |
| 6.6kW solar cost Melbourne | 6.6 kW | $7,412 |
Government solar panel rebate in VIC
Under the federal government's Small-scale Renewable Energy Scheme, all solar owners, including those in Victoria, are eligible to apply for the government rebate program.
In this scheme, the solar owner exchanges his/her Small-scale Technology certificates for a point-of-sale discount on their solar panels.
Typically, owners with bigger solar systems receive higher rebate amounts since they receive more STCs.
This program will end in December of 2030 – Every year the rebate amount reduces by 1/15th until the entire scheme becomes phased out.
| System Size | Rebate Amount |
| --- | --- |
| 2kW | $1,718 |
| 3kW | $1,117 |
| 4kW | $1,476 |
| 5kW | $1,875 |
| 6kW | $2,234 |
| 10kW | $3,751 |
VIC Government State Rebates
Besides the federal rebate, the Victorian state government also runs a rebate program for its residents. Under this program, you can receive up to an extra $1,875 in rebates for a 5kW solar system.
This rebate is, however, capped at around $4,838. It's set to end in 2032, and the rebate amount gradually decreases each year.
VIC rebate on battery storage
To promote the use of solar power in Victoria, the state government also offers rebates on solar batteries. The initiative was started in 2019, and it aims to support 4,000+ homes to acquire the batteries.
The requirements for this program include:
Home should have a solar system greater than 5kW
System should be in an eligible postcode
Owner should demonstrate battery safety compliance for their installation
Home shouldn't have an existing power storage device.
House should be worth less than $3million and a combined income of less than $180,000.
This should be your first solar rebate application.
If you've met these requirements, obtain a quote from an authorized seller, and apply online.
Keep in mind; the federal government rebate program doesn't cover any solar battery rebates.
Solar system output in Melbourne
Melbourne receives one of the highest sunlight intensities in Australia. This translates to a high power output compared to other cities.
On average, a 6kW solar system generates around 24.5kWh daily, which is enough to run a home.
However, several factors affect the efficiency of a solar panel and hence, its output. One such factor is the angle and orientation of the solar panels.
Research has shown that solar panels in Australia have the highest output when facing the North direction. Panels facing other directions suffer greatly due to efficiency losses.
Solar panels inclined at around 28 degrees are also said to be more effective than flat roofs.
The table below shows the average output of solar systems in Melbourne.
| System Size | Output |
| --- | --- |
| 1kW | 4.3kWh |
| 1.5kW | 6.45 kWh |
| 2kW | 8.6 kWh |
| 3kW | 12.9 kWh |
| 4kW | 17.2 kWh |
| 5kW | 21.5 kWh |
| 6kW | 25.24 kWh |
| 10kW | 38.5kWh |
When the government was deciding how to provide solar rebates efficiently, they opted to divide the states into four zones.
Each zone was then given a rating that determines how many STCs owners in those zones can receive. Zones which have a higher sunlight intensity receive higher ratings and more STCs than other zones.
Melbourne lies in zone 4, which receives the lowest rating, 1.185, and receives the lowest number of STCs.
Despite these ratings, the rebate amounts offered in this city are still substantial to offset most solar panel costs.
Solar Feed-in tariffs VIC
In Victoria, like all other Australian states, there's also an incentive program among solar owners known as the feed-in tariff.
The feed-in tariffs in Victoria are essentially cash incentives that you receive by reselling your excess power to the grid. Most utility companies across Melbourne, including Origin Energy and AGL, all offer this initiative.
But since the program is still in development, every utility company offers a different feed-in rate for your surplus energy.
In Melbourne, the average tariff rates stand at around 17.0cents/kilowatt. Origin Energy has the best rates at 25.0c/kWh, but their rates go as low as 7.1c/kWh during off-peak periods.
Other popular feed-in tariff rates for Victorians come from Click Energy and Dodo companies. Like the federal rebate program, the feed-in tariff program is also set to end in 2030.
However, since it's not a government initiative, this scheme can continue running even past 2030.
Is Melbourne a good climate for solar?
Yes! Melbourne enjoys a relatively sunny climate that's good for solar power. According to the Australian Bureau of Meteorology, a regular rooftop receives around 4.8kWh of sunshine per square meter daily.
During summers, the area experiences an extra hot day, which increases the output of the solar panels to around 6kWh per sq. m daily.
During the cool winters, the output significantly drops daily to around 1kWh per sq. m. This goes to ensure that you receive adequate sunlight every day.
Percentage of Melbourne households with solar installed
Based on the data from the Clean Energy Regulator, only 15% (375k) of homes in Melbourne have installed the systems on their homes.
Note: This data was collected in 2018, so, this percentage is expected to be much greater in 2023.
Optimal solar panel orientation and angle in Melbourne
As aforementioned, solar panel orientation plays a crucial role in determining the output of a solar system. For regions in the southern hemisphere, north-facing solar panels tend to perform better.
Solar panels in the East-West direction are also quite reliable, even though they lose a significant amount of efficiency.
In terms of roof angle, it's obvious that tilted roofs have a better advantage compared to flat roofs. Most Melbourne solar owners prefer tilting the home roofs between 20 – 30 degrees for better power generation.
Melbourne solar installer review
There being hundreds of solar installers in Melbourne, we understand that it might be quite hard to settle on one installer. That's why we've decided to recommend some of the best installers in the city.
To make this list, we chose installers based on their installation qualifications, experience, and reviews.
The installers have to be CEC accredited and licensed, and they must have more than 30 5-star ratings. Each of these features fits these companies.
Smart Energy Answers (SEA)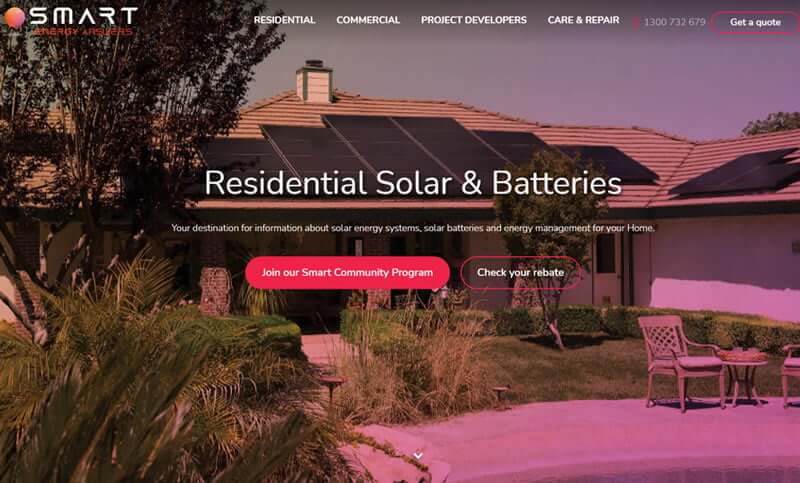 About Smart Energy Answers
Smart Energy Answers is a Sydney-based solar solutions company that's taken the Australian market by storm. The company offers solutions for residential and commercial installations as well as solutions for project developers.
Their vision is to accelerate the move to 100% renewable energy through modern cutting-edge technology.
Why Smart Energy Answers?
SEA has been a solar solutions leader in the Australian market for decades now. Their team of electricians, engineers, and technicians are well trained in solar generation technologies and come with a wealth of experience, making them one of the best in the business.
SEA is also CEC-approved and uses the latest technologies to install solar panels from different brands, including Canadian Solar, Seraphim, LG, REC, LONGi, Fronius, and Tesla Powerwall, among others.
With SEA, you can also expect solutions specifically tailored to suit your needs, and consistent monitoring even after installation is complete.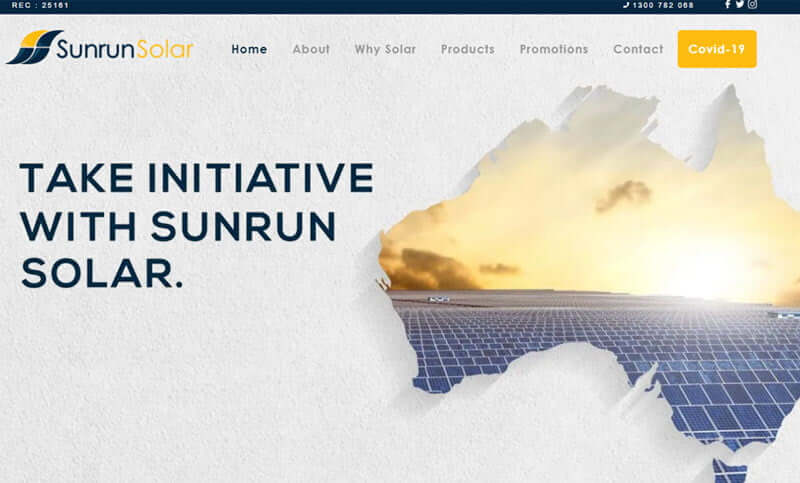 Sunrun solar is one of the fastest-growing installers in the Australian market. The Clayton-based company offers residential and commercial solar solutions to Melbourne residents using the best module technology in the market.
Their mission is to help more homes and businesses achieve energy freedom by going solar!
Sunrun is widely known to be one of the most advanced installers in the markets worldwide. The installers use the best technologies in improving the quality of their services while also cutting down prices for their services.
Sunrun also takes time to learn your business or residential needs and customizes solutions specifically for your issue. They also boast of an experienced and well-accredited team of installers who ensure that all their services are top-notch.
This installer is also one of the most affordable in the market, even though their main focus is on quality work.
They even provide warranties for all their services.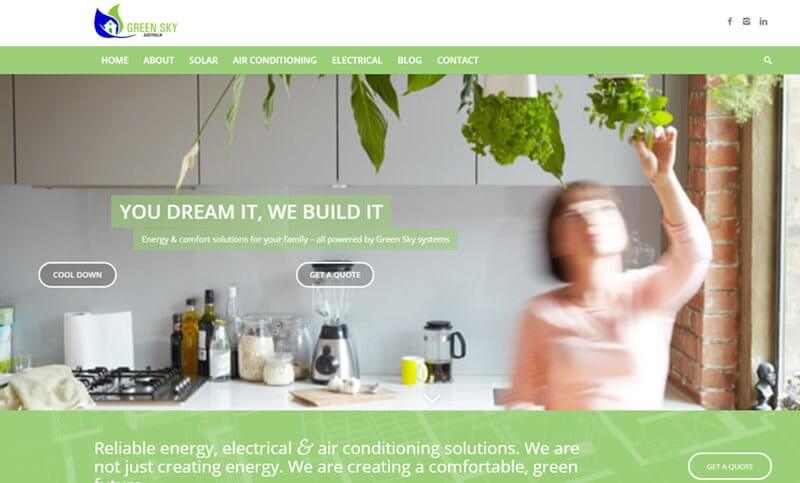 About Green Sky Australia
Green Sky Australia is a family-run solutions company that deals with Air conditioning, solar solutions, among other electrical services. It was previously known as the Nicholls Group Victoria before changing its name.
Their mission is simple; to provide high-quality products and excellent customer service to all their clients.
Green Sky Australia has completed numerous solar installations before and has enough experience to do a good job.
The company is CEC accredited for solar installations and takes a lot of pride in its work. Their time in the industry has earned them tons of positive testimonials and a good reputation for being a quality installers.
Their process also involves spending more time identifying the perfect solar solution for your household and recommending the best course of action.
Green Sky Australia has also partnered with several credible solar partners to ensure that they only deliver quality services and products to their clients.
The fastest and easiest way to get connected to three of the most reliable and affordable solar installers in Melbourne would be using this FREE service.
GoSolarQuotes.com quickly matches you with three local solar installers voted #1 by previous users in your area. It's really easy!
Scroll up to the top of the page and enter your ZIP Code in the blue form at the top of the page.
Give us a few details about your solar installation or replacement job plus some contact information.
Your solar job details are forwarded on to the closest three tree services all voted best priced who will also price your solar job.
Not really! Unless someone is giving out solar panels like handouts, you'll have to dig into your pockets and spend some money. The good news, however, is that you won't have to spend a lot of cash.
Owing to the numerous generous rebate and loan programs available, you can easily afford solar panels without breaking the bank.
You can also take advantage of the many financing options available like solar leasing and Power Purchase Agreements, which appear free upfront but you'll still incur some long-term costs!
Most solar panels usually come with 10 – 15 years product warranty and a 25 – 30 years performance warranty. Each of these warranties acts as a guarantee that the manufacturer will cover any repairs in case of any defects.
Nevertheless, different manufacturers will have different warranties for their products.
It depends. When looking for a solar installer, the first thing you should know is that there's no perfect company. The 'best' installer is essentially one who understands your solar requirements and can customize their solutions to suit your needs.
If you're still having trouble finding an installer, try our free service on GoSolarQuotes.com. In just three simple steps, you'll be matched with three of the best local installers in your area!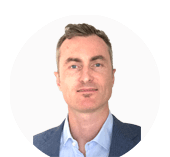 Author: Ben McInerney is a renewable energy enthusiast with the goal of helping more Australians understand solar systems to make the best choice before they purchase. Having an accredited solar installer in the family helps give Ben access to the correct information, which allows him to break it down and make it easily understandable to the average homeowner.