How it works for customers
1
Tell Us About
Your Solar Job
2
Solar Companies Compete
For Your Business
3
You Choose The
Best One!

100% SATISFACTION GUARANTEE
We are so confident that you will get the best quality work done at the competitive prices, we 100% guarantee it!

SAVES YOU TIME
We've done the research, so you don't have to.

SAVES YOU MONEY
We send you 3 local companies all voted as having the "best price & quality of service by previous users.
HOW IT WORKS FOR CONTRACTORS
1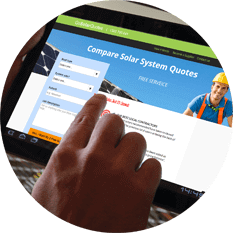 We educate and attract potential customers
We attract customers and prompt them to fill in an online form to get quotes from solar companies like you
2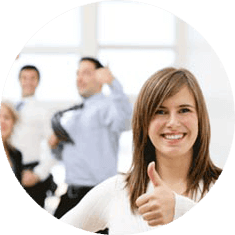 We collect and check customer details
We weed out the time wasters and just send you quality work
3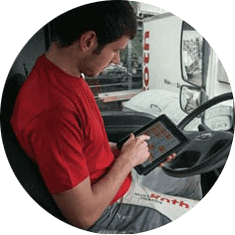 We send you the leads via email to your smartphone
Job leads are sent to you and up to 3 other qualified installers for quoting
"Job leads from gosolarquotes will greatly improve your cash flow and profitability as a solar company, through more quality customers in larger volumes"

LEVEL UP YOUR WORK VOLUME
Massively boost your work volume by quoting more jobs and landing more paying customers

IMPROVE YOUR EFFICIENCY
Spend less time looking for work and more time being an arborist

ALL YEAR ROUND BUSINESS SUCCESS
Keeps your business busy all year... even in the winter months