Can I Get Free Solar Panels in the ACT?
Updated: December 6, 2023
The ACT government is devoted to achieving net zero emissions by 2045. To achieve this goal, the government is encouraging its residents to install energy-efficient products such as solar power systems and reduce the use of fossil fuels. But does this mean you can get free solar panels?
No, the ACT government does not offer free solar panels to its residents. Instead, the government offers generous solar rebates and financial incentives to cut the upfront costs of installing solar power systems. Eligible households can get interest-free loans ranging from $2,000 to $15,000. Pensioners and veterans can also get rebates of up to $ 5,000 to install energy-efficient products.
In addition to the solar rebates and incentives, solar feed-in tariffs are also available for homeowners with solar power systems.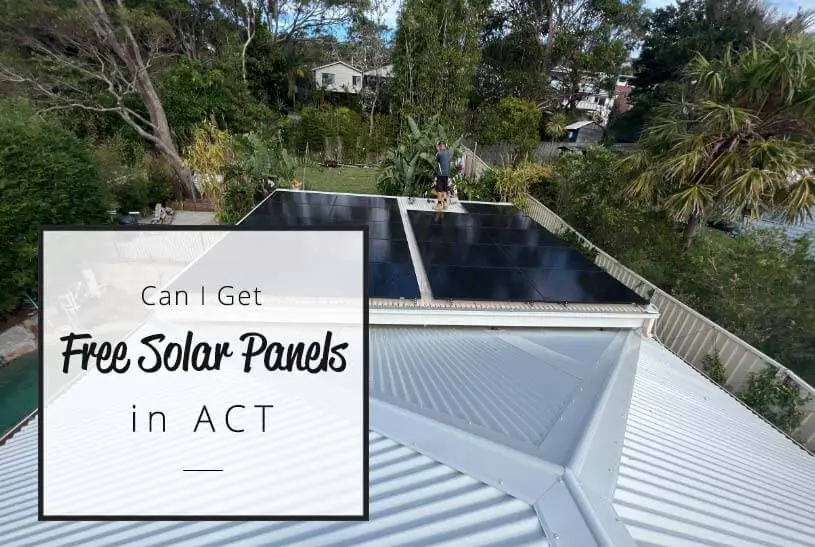 Canberra residents are eligible for the following rebates and incentives.
Note: The total support provided by the ACT government is $15,000. All eligible households can apply for interest-free loans only totalling $15,000, or $5,000 in rebates plus $10,000 in zero-interest loans.
ACT Sustainable Household Scheme
The ACT government provides interest-free loans through the Sustainable Household Scheme. Eligible homeowners get a loan ranging from $2,000 to $15,000, payable over up to 10 years.
This is a zero-interest loan and there are no upfront costs or fees.
With this loan, you can buy energy-efficient products such as:
Rooftop solar panels
Home battery storage systems
Electric cooling and heating systems
Electric stove tops
Hot water heat pumps
Ceiling insulation and
Electric vehicles and charging infrastructures
This scheme will run until 2026 unless it is extended. Over its lifetime, you can install one or more products from the list as long as they are eligible. All the products you buy should be valued at up to $15,000.
You can also apply for more than the maximum loan amount of $15,000, depending on your credit report. However, you may be charged interest for an amount exceeding the loan limit.
The Sustainable Household Scheme partners with Brighte', who is also the loan provider.
How do I repay the interest-free loan?
Loan repayments begin once you install the solar system or any other product from the list and it is operational, or when you buy the electric car.
If you need more funds, you can borrow a loan under this scheme and get a rebate under the Home Energy Support Program.
What is the eligibility criteria?
Be an ACT property owner.
Hold a current driving licence if you are applying for a loan to purchase an electric vehicle
Meet Brighte's lending criteria
Attend a free one-hour live workshop in person or online (community groups have an option of taking part in the Business Energy and Water Program.
ACT Home Energy Support Program
The Home Energy Support Program provides rebates of up to $5,000 to eligible homeowners (Australian Pensioner Concession and Veterans' Affairs Gold Card holders). These rebates are meant to reduce the upfront installation costs for energy-efficient products and help homeowners install sustainable upgrades.
There are no costs associated with applying for the rebate or loan.
Eligible households can get:
Rebate A: A 50% rebate of up to $2,500 on the total installation cost of a rooftop solar system
Rebate B: A 50% rebate of up to $2,500 on the total installation cost of energy-efficient products like hot water heat pumps, reverse cycle heating and cooling systems, and electric stoves.
If you are eligible under this program, you can get a rebate of up to $5,000 and a zero-interest loan of up to $10,000.
Homeowners have two options to pay for their installations.
Option 1: Receive a rebate only and pay for the remaining costs using your own money.
Option 2: Pay for your installations using the rebate and interest-free loan.
The Home Energy Support program partners with Brighte' who is also the loan provider.
What is the eligibility criteria?
Be an ACT resident who holds a Department of Veterans Affairs Gold Card or an Australian Government Pensioner Concession Card.
Be an eligible property owner and live on the property on which the product will be installed.
Attend a free live workshop online or face-to-face.
Meet Brighte's lending criteria if you apply for the rebate and zero-interest loan option.
Whether you are applying for Rebate A or Rebate B, make sure you complete the application form before product installation and the rebate form after product installation.
You will directly get the rebate within 10 business days after the ACT government processes your forms.
Pro tip: Do not accept any quote from a supplier until the ACT government pre-approves your application.
Are there rebates for solar batteries in the ACT?
The ACT government offers interest-free loans from $2,000 to $15,000 to purchase energy-efficient products, including solar batteries.
There have been other schemes, such as the Next Gen Energy Storage Program, which had a target of helping 5,000 Canberra homes and businesses install solar batteries.
As of now, this program has reached its target and is no longer accepting new rebate applications. Homeowners can continue to access support from the government through the Sustainable Household Scheme.
Are there free solar panels for low-income families and seniors in the ACT?
Technically, there are no free solar panels in the ACT. However, there are programs such as the Home Energy Support Program and Sustainable Household Scheme that help seniors and low-income families lower the upfront costs of installing rooftop solar, batteries, and other energy-efficient products.
Also, the Home Energy Efficiency Program provides lower-income families with practical advice on ways to reduce their power and water bills.
Does the ACT government provide solar feed-in tariffs
The ACT government solar premium FiT was designed as a gross feed-in scheme where homeowners are paid 100% of the solar power sent to the electricity supply network. This scheme was opened on March 1, 2009, and closed on July 13, 2011.
All homeowners that applied for this scheme before it was closed locked in a FiT of 30 c/kWh to 45 c/kWh, depending on the date of installation and system size. The scheme can last for 20 years, which means all successful applicants will still be receiving FiTs until 2031.
Can I upgrade my system and continue receiving the premium FiT rate?
No. If you are on the premium FiT, you will be booted to the current FiT if you upgrade your system.
To avoid affecting your existing ACT government FiT entitlement, you can install a completely new system that is metered separately from your existing solar system. You can then apply for any voluntary feed-in scheme your retailer offers and get paid for the excess electricity you send to the grid.
If you move, you will no longer receive the premium FiT payments because all credits remain attached to the solar system connected to the scheme unless you relocate your system. Even then, your system will be considered new once relocated, so you may start receiving the current rates if your system meets all current requirements, including CEC accreditation.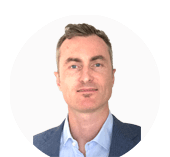 Author: Ben McInerney is a renewable energy enthusiast with the goal of helping more Australians understand solar systems to make the best choice before they purchase. Having an accredited solar installer in the family helps give Ben access to the correct information, which allows him to break it down and make it easily understandable to the average homeowner.