How Much Will a 5kW Solar System Save Me?
Updated: August 29, 2023
The 5kW solar system is one of Australia's most popular systems for medium to large households. If you wish to install the system, it is essential to know how much it will save you.
A high-quality 5kW solar system will save you an average of $350 per quarterly bill. Your actual savings will range between $180 to $500 per electricity billing cycle.
However, the payback of a 5kW solar system depends on the quality of panels you choose and how much power you can use during the day.
| Location | 5kW Solar System Cost | Electricity Cost | Feed-In-Tariff Rate | Self-Consumption Rate | Annual Savings | Payback Period |
| --- | --- | --- | --- | --- | --- | --- |
| Sydney | $5,726 | 22c per Kwh | 10c per Kwh | 30% | $990 | 4.6 Years |
| | | | | 50% | $1,250 | 3.6 Years |
| Melbourne | $6,045 | 19c per Kwh | 6.7c per Kwh | 30% | $760 | 5.9 Years |
| | | | | 50% | $1.020 | 4.4 Years |
| Perth | $5,726 | 29c per Kwh | 5c per Kwh | 30% | $1,100 | 3.4 Years |
| | | | | 50% | $1,600 | 2.4 Years |
| Brisbane | $5,726 | 20c per Kwh | 9c per Kwh | 30% | $980 | 4.9 Years |
| | | | | 50% | $1,200 | 3.9 Years |
Note: The average daily power consumption is assumed to be 25kWh
5kW Solar System Key Numbers
One of the most important and wisest decisions you will ever make in your entire life is installing solar power. Besides saving on your power bills, solar energy helps you preserve the environment.
Here are the key numbers of a 5kW solar system to give you a taste of solar power's impact on your power bill.
| Total value | $11,000 |
| --- | --- |
| Australian Government incentive | About $3,000 |
| Investment on a top-quality solar system | Approximately $6,200 |
| Yearly electricity bill savings | About $2,000 |
| Payback time for the system | 3 to 4 years |
| Solar system lifespan | 25 years |
| Total profit/savings for the 25 years | $50,000+ |
Average Cost of a 5kW Solar System
A 5kW solar system costs approximately $5,726, with an average range of between $5,366 to $6,045 installed. This price also includes the government rebate.
The actual cost you will pay for your system varies widely depending on the state you live in and the system's quality. Top-of-the-range solar systems can cost up to $8,000.
For more information about a 5kW solar system, click here.
How Much Power Does a 5kW Solar System Generate?
A 5kW solar system generates about 22 units per day, using 18 standard 275W panels. This is enough to offset the electricity bill of medium to average households in Australia. Factors such as location, position, and quality of the panels may affect power production.
What Factors Affects How Much Money You Can Save With a 5kW Solar System
The exact amount of money a 5kW solar system can save you depends on the following factors:
The solar feed-in tariff your local electricity retailer offers determines how much money you will save with your 5kW solar system. The solar feed-in-tariff rates range from 5 cents to 13 cents per kWh for the solar power you send back to the grid.
However, state-based solar feed-in tariffs have been substantially reduced and are no longer the main incentive mechanism for homeowners looking to install solar panels. Therefore, solar retailers are no longer obligated to pay businesses or homeowners any credits for their excess power. That is why you need to understand how you can get the most out of your system.
Your Daily Solar Power Consumption
How much solar energy you use in your home determines the amount of money you can save with your solar system. Depending on your electricity tariff, you can save between 22 cents to 28 cents per kWh, including GST, on the solar power you use in your home every day.
To get the most out of your system and reduce the payback period, you should optimize self-consumption.
How Can I Optimise Self-Consumption To Get the Most Out of My Solar System?
The only way you can truly benefit from your solar energy system is by optimizing self-consumption. You can do this by;
Installing the Right Size of Solar System for Your Home
It is essential to know what solar system size can meet your daily power needs in your home. If you consume about 22 to 30 units of electricity every day, then a 5kW solar system will help offset your power bill.
Pro tip: Installing a large solar system may seem like the right thing to do, but the excess power generated by the system will only go to waste. For this reason, make sure you can consume all the energy your system produces. A professional solar provider should advise you on what system size suits your household.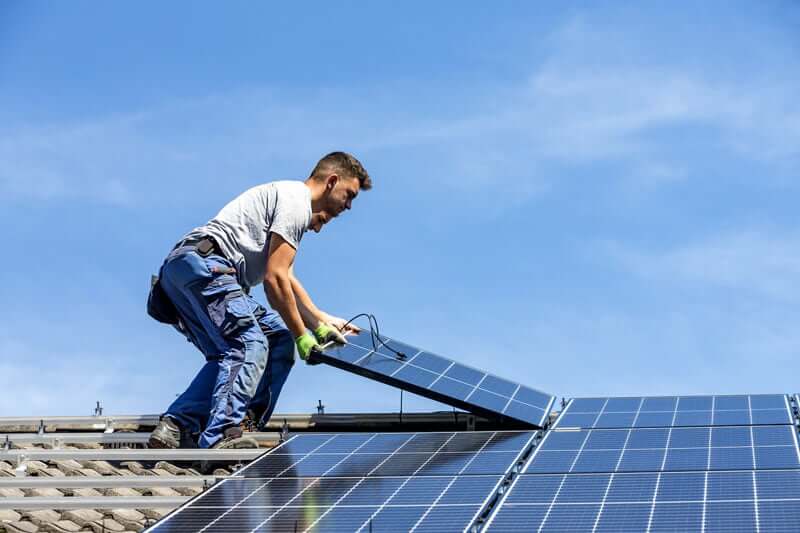 Understanding Your Power Consumption Profile
Knowing when you use most of your solar power will help you optimize your usage. For instance, if you use most of your electricity during the day, make sure all your large appliances, such as washers, dryers, refrigerators, etc., are running.
You can also install battery storage to store excess power to use at night when the panels are not generating electricity.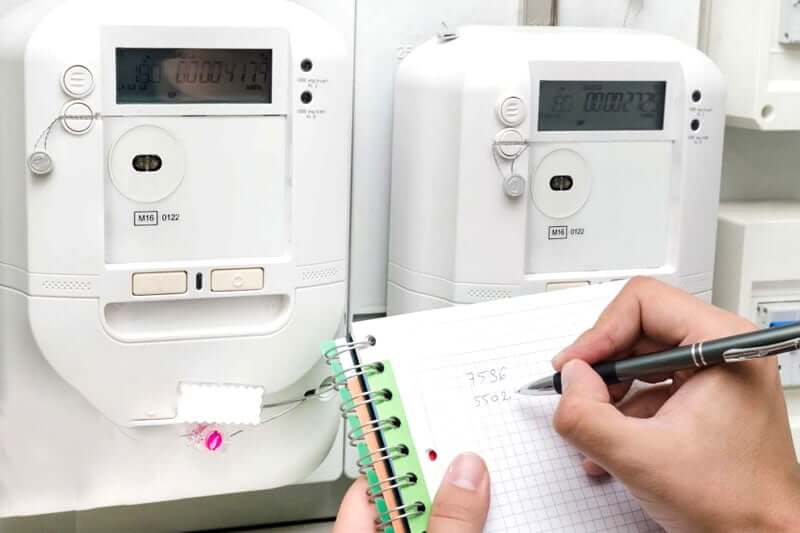 How Long Does a 5kW Solar System Last?
The industry standard lifespan of solar panels is usually 25 years, which is why some of the top-quality brands like LG and SunPower provide 25 years of product warranties. Ideally, the panels should also have a performance warranty of 25 years.
Over time, solar panels lose their efficiency. When buying panels, consider ones with an annual degradation rate of below 1% to optimize the usage of your solar system.
Installing a microinverter will also help you get the most out of your solar system. Microinverters allow the panels to generate power independently, so you can get maximum value from all your panels.
What Is the Full Benefit of a 5kW Solar System?
A 5kW solar system can help you save about 25 cents/kWh, including GST. If you do your maths, you will find out that you can save about $500 or more per quarterly bill.
By the time your solar system starts losing its efficiency, which is about 25 years, you will have saved over $50,000 on your electricity bills.
Are You Ready To Install a 5kW Solar Power System?
If you are looking to install a 5kW solar system to save on your quarterly electricity bill, we can help you find a reliable solar provider in your area.
GoSolarQuotes.com quickly matches you with three local solar providers voted #1 by previous users in your area. It's really easy!
All you need to do is :
Scroll up to the top of the page and enter your ZIP Code in the blue form at the top of the page.
Give us a few details about your solar installation or replacement job, plus some contact information.
Your solar job details are forwarded on to the closest three solar installers, all voted best priced, who will also price your solar job.
In slightly under three minutes, you'll have your installers!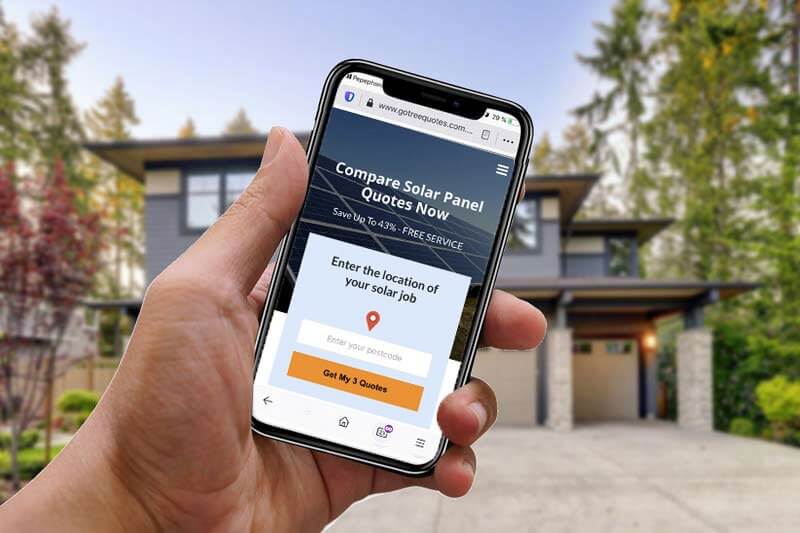 Yes, a 5kW solar system is enough to meet the power consumption needs of a small to medium household. With a quality and durable battery system, you can go off-grid with your system and enjoy little to no electricity costs for decades.
A 5kW solar system can run appliances such as a washing machine, refrigerator, air conditioner, oven, water heaters, etc. Using electrical appliances during the day is the best way to reduce power usage at night.
Solar panels generate the most energy during peak sun hours. Using your appliances during this time can give you optimal results.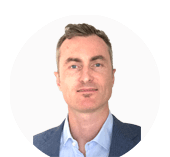 Author: Ben McInerney is a renewable energy enthusiast with the goal of helping more Australians understand solar systems to make the best choice before they purchase. Having an accredited solar installer in the family helps give Ben access to the correct information, which allows him to break it down and make it easily understandable to the average homeowner.