Is It Worth Buying Second-Hand Solar Panels
Updated: August 29, 2023
Solar panels have become more and more affordable due to the federal government's solar rebates and incentives. However, solar panels are a financially intensive investment, and the high price can lead to the purchase of second-hand solar panels.
Although used solar panels are way cheaper to install than new panels, their efficiency rate is much lower than that of new systems. This is mainly due to microdamage and age. Therefore, used solar panels may not be worth it because of their reduced efficiency and negating all government rebates.
If you do want to go down the second-hand path, below are a few things to consider.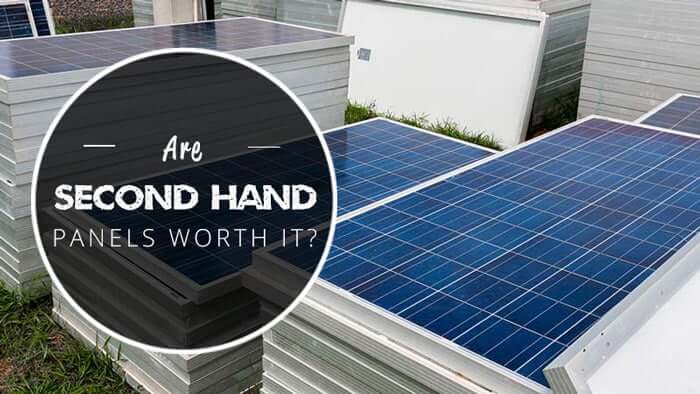 Pros
They are much cheaper to buy
Better than nothing
Still increase your property value
Cons
You negate any government rebates
High chance of failure
More regular maintenance checks required
Low efficiency
Reduced life-span
No warranty
If faulty can start an electrical fire
The low price of purchase is the biggest benefit of purchasing second-hand solar panels. If you get solar panels that have been used for about 5 years, you can use them for at least 15 years. Thus, you will make significant savings on the purchase cost and your electricity bills.
Savings on your electricity bills
Whether you install new or second-hand solar panels, you will reduce your electricity bills. How much you save depends on your lifestyle.
The more electricity you use the less you save. However, if you use more of the electricity generated from your solar system, the more you save.
Increase your property value
Installing solar panels on your home increases the value of your property. As long as the solar system is working, you can get more money for your house when it's on sale.
Disadvantages of second-hand solar panels
Second-hand solar panels are likely to be damaged when you purchase them. Thus, they may not be as efficient in the production of electricity for your home.
Solar panels have a specific lifespan. Most solar panels have a lifespan of 20-25 years. When you buy a second-hand solar panel, you are unlikely to get a full 25-year lifespan.
The efficiency of electricity production of solar panels decreases with the age of the solar panels. The older the second-hand panels you buy, the lower their efficiency.
Cannot enjoy government incentives
The federal and state governments have several incentives for solar panel customers.
When you buy new solar panels, you can get rebates or STCs to reduce the purchase price. You can also access interest-free loans provided by state governments to purchase solar panels.
Feed-in tariffs are another incentive that solar panel owners enjoy. It helps offset the electricity bill against the amount of solar power exported to the grid. Only new solar panels are allowed to export power to the grid.
New solar panels are backed by a manufacturer warranty for about ten years. At this time, the solar panel manufacturer can replace solar panels for free. They can also repair damaged panels for free or at lower prices.
Manufacturers do not offer a warranty for second-hand solar panels.
Over the last decade, solar panel manufacturing technology has improved. Consequently, solar panels are now cheaper and more efficient.
Thus, purchasing second-hand panels means that you are not enjoying new technology solar panels. It could reduce their efficiency and effectiveness.
What you need to know before buying second-hand solar panels
If you are going to purchase second-hand solar panels, consider the following factors.
How long they were in use?
Solar panels have an effective lifespan of 20-25 years. They lose 20% of their effectiveness in the first ten years. The remaining 80% of efficiency is lost as they age. At the end of their lifespan, solar panels produce little power.
When buying second hand solar panels, you must consider how long they have been in use. The longer they have been in use, the less power they can produce.
How long they have been in use may also impact their purchase price. Second-hand solar panels that have been used for a short while may be more expensive than those used for longer.
Many solar retailers require that you service your solar panels to retain their warranty. Often, the maintenance is done by the retailer for free or at a subsidized cost. When you buy second-hand solar panels, you will have to pay for the maintenance yourself, as you are not covered by the retailer warranty.
While solar panels require little to no maintenance, you may have to call a technician to regularly service your panels. Change in location, age, and installation may affect their production capacity.
Your solar power requirements
You must consider how much savings you want to make with your solar panels. It ensures that you get the right size of second-hand solar panel. The more power you require, the larger the solar panels you need. Buying the right size of solar panels saves you money.
Due to age and loss of efficiency, second-hand solar panels may not produce as much power as you need. Thus, you may have to buy a larger system to get as much power as you need.
Hire a pro to install your solar system
If you want to install a new solar system, here is a free tool that you can use.
Gosolarquotes.com is a free tool that connects homeowners to accredited solar panel installers.
At the top of the tool, enter your zip code.
Then, fill out the subsequent form to provide more information on your house size and electricity consumption.
You will then receive three quotes from professional installers with no obligation to hire them. Compare the quotes and choose one of the installers to install the solar system for you.
Why buy your new solar panels from accredited retailers?
To get STCs that help reduce the purchase price.
To access accredited products for interest-free solar loans
For professional solar panel installation.
Warranty.
Low cost maintenance if need be.
To follow the law.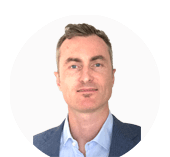 Author: Ben McInerney is a renewable energy enthusiast with the goal of helping more Australians understand solar systems to make the best choice before they purchase. Having an accredited solar installer in the family helps give Ben access to the correct information, which allows him to break it down and make it easily understandable to the average homeowner.