The Government's Renewable Energy Targets for Queensland
Updated: December 6, 2023
The Queensland government has set bold and attainable goals for reducing emissions while creating new job opportunities and diversifying the state's economy. Over the last decade, the government has developed a booming renewable energy sector, with more homes and businesses being powered by clean energy.
Recently, the Queensland government announced the new Queensland Energy and Jobs Plan, which outlines the government's new aims to deliver its new target—70% renewable energy by 2032 and 80% by 2035. The plan was released on September 28, 2022, and expands on the government's long-standing target from 2015 to achieve 50% renewable energy by 2030.
The Queensland Energy and Jobs Plan sets out several targets and actions by the government to deliver clean, reliable, and affordable energy for Queenslanders.
This insight explains in detail the Queensland government's renewable energy targets and how Queenslanders will benefit from this plan.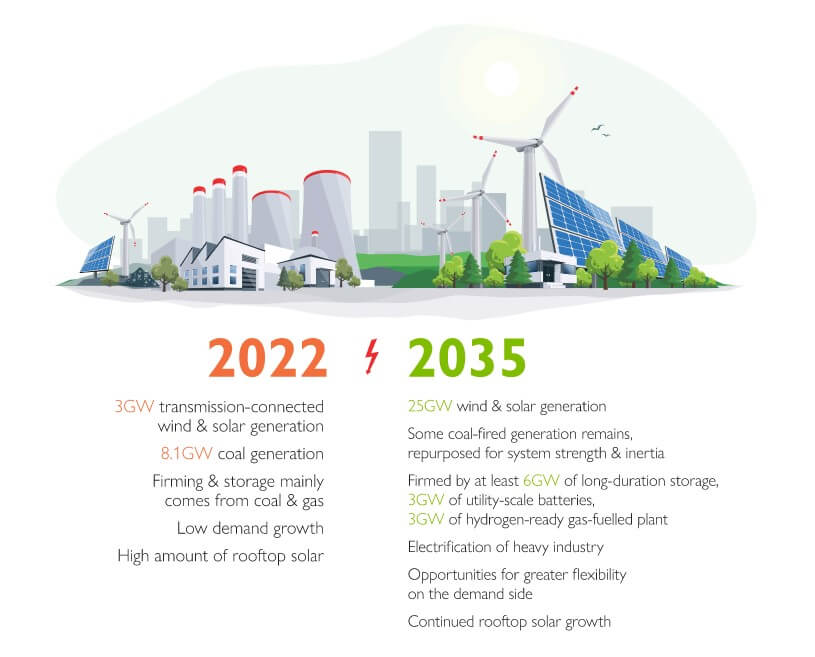 In 2015, the Queensland government started a renewable energy boom to lower emissions, deliver more jobs and industries, and provide clean, reliable, and affordable power. There was approximately 7% renewable energy, with a target to achieve 50% renewables by 2030.
The new Queensland Energy and Jobs Plan builds on this long-standing plan, with new targets of reaching 70% renewables by 2032 and 80% by 2035. The Queensland government is also powering towards 100% renewable energy for schools and hospitals.
Queensland's large-scale renewable energy projects: something to boast about
Queensland is powering toward its renewable energy targets. As of November 30, 2022, the government boasts 50 large-scale clean energy projects. Some of the projects are already operating, while others are under construction or committed financially.
From this $10 billion+ investment, more than 8,000 construction jobs have been created, and over 5,700 MW of renewable energy have been generated. On top of that, over 13.8 million tonnes of emissions have been successfully avoided each year.
The state of Queensland has a renewable energy capacity of over 8,900 megawatts (MW) from its large-scale and rooftop solar projects. In total, approximately 22.7% of the electricity used in Queensland is generated from renewable energy sources. This has significantly reduced the cost of electricity in the state.
Summary: Queensland statistics for large-scale renewable energy projects (>5MW)
The amount of clean energy produced in QLD has tripled since 2015. Here is a table showing what the government has achieved as of November 30, 2022.
| Number of large-scale renewable energy projects (operational, currently under construction or financially committed) | 50 projects |
| --- | --- |
| Investment (Australian dollars) | 10.5 billion |
| Estimated construction job opportunities | 8,000 |
| Capacity (MW) | 5,760 |
| Amount of CO2 emissions avoided annually | 13.8 million tonnes |
Queensland renewable energy tracker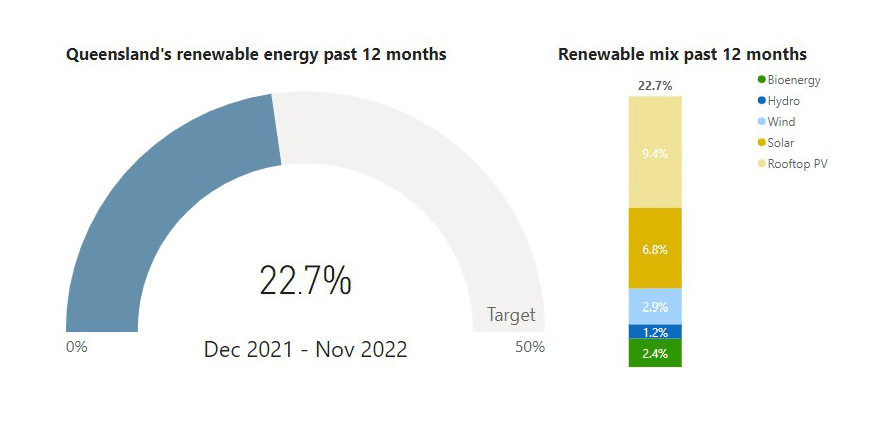 Here is a table showing QLD's renewable energy percentage for the last 12 months.
| Period | Percentage of renewable energy consumption |
| --- | --- |
| Jan-2021 to Dec-2021 | 20.4% |
| Feb-2021 to Jan-2022 | 20.6% |
| Mar-2021 to Feb-2022 | 20.9% |
| Apr-2021 to Mar-2022 | 21.1% |
| May-2021 to Apr-2022 | 21.3% |
| Jun-2021 to May-2022 | 21.2% |
| Jul-2021 to Jun-2022 | 21.4% |
| Aug-2021 to Jul-2022 | 21.5% |
| Sept-2021 to Aug-2022 | 21.7% |
| Oct-2021 to Sept-2022 | 21.9% |
| Nov-2021 to Oct-2022 | 22.1% |
| Dec-2021 to Nov-2022 | 22.7% |
Queensland Energy and Jobs Plan
The 70% renewable energy target by 2032 is part of the Queensland Energy and Jobs Plan.
This Plan lays out the Queensland government's targets to deliver clean, reliable, and affordable energy for generations. The Plan is intended to benefit every Queenslander: households, communities, workers, businesses, as well as the economy of the state.
Here is what the Plan is comprised of:
A new clean energy target: 70% renewables by 2032 and 80% by 2035.
A target to develop the Borumba and Pioneer-Burdekin world-class pumped hydro projects by 2035.
Begin the construction of the new Queensland SuperGrid. The SuperGrid will connect solar, hydrogen, battery, and wind energy projects across Queensland.
Invest in more battery storage systems to increase the reliability and resilience of the energy system.
A target to transform all publicly-owned coal-powered fire stations into renewable energy centres by 2035 and ensure job security for workers in QLD
Advance the state's bioenergy future.
Significant investments across Queensland, with approximately 95% of renewable energy infrastructure investment envisioned to be in regional QLD.
The Queensland renewable energy plan scheme is administered by the Office of Clean Energy, which provides ongoing support for policy and program and provides expertise to assist clean energy developers in accelerating projects.
How will Queenslanders benefit from this plan?
The Plan has several benefits for Queenslanders, including:
Transform industries and the economy into a platform for growth by developing clean and more competitive energy systems.
Deliver clean, reliable, and affordable energy for households and businesses while at the same time supporting more rooftop solar and battery system installations.
Steer more opportunities and outcomes for workers and communities to partner in transforming the energy system.
What is the Queensland SuperGrid?
The Queensland SuperGrid comprises all the components in the electricity system: poles, wires, wind, solar, and storage systems that provide QLD residents with clean, reliable, and affordable energy for generations.
The SuperGrid combines all the components of the electricity system to deliver Queensland's renewable energy target: 50% renewables by 2030, 70% by 2032, and 80% by 2035.
What are the other renewable energy initiatives in Queensland?
The QLD government is committed to transforming the energy system into more reliable, cleaner, and affordable energy. Here are the renewable energy initiatives that the government is working on.
Queensland renewable energy zones (QREZ)
Queensland Renewable Energy and Hydrogen Jobs Fund
Borumba Dam Pumped Hydro Energy Project
Clean energy in schools
Solar 150 projects
Solar for remote communities
CleanCo
Renewables 400
Queensland's emissions target aims to achieve 30% lower emissions below 2005 levels by 2030, in addition to the 70% renewables by 2032 and 80% by 2035 targets.
South Australia. The state is set to become the first state in Australia to run on 100% renewable energy.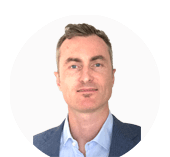 Author: Ben McInerney is a renewable energy enthusiast with the goal of helping more Australians understand solar systems to make the best choice before they purchase. Having an accredited solar installer in the family helps give Ben access to the correct information, which allows him to break it down and make it easily understandable to the average homeowner.