What are the Best Solar Panels on the Market?
Updated: December 6, 2023
The solar market is full of companies offering a wide array of solar panels of every type, quality and watt output, but which are best? With so many options, selecting the right solar panels for you and your home is getting harder by the day.
To get the best solar panels, you have to consider panel quality, longevity & power output vs. price to buy and install. Another important consideration is the manufacturer's warranty, which can range between 20 to 30 years.
So what you really need to know is which brand should I go with? Well, there are a few on the market that is comparable in quality and output. Below we have listed first the output then we go on to list what is widely considered the best or 'tier 1' brands of solar panels.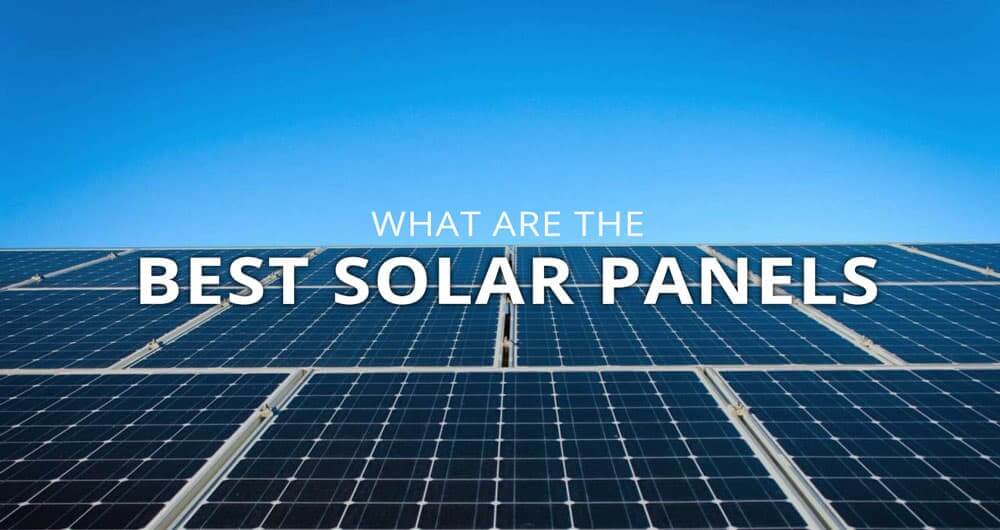 The efficiency of a solar panel is determined by dividing the output by its size. High-efficiency panels produce the same output with fewer panels and take up less roof space. That being said, a 5 kWh system with high-efficiency panels will produce the same output as a 5 kWh system with standard panels.
Here is a list of solar panel companies with top efficiencies
| Manufacturer | Maximum Efficiency |
| --- | --- |
| SunPower | 22.2% |
| LG | 21.1% |
| Panasonic | 20.3% |
| Solartech Universal | 20.2% |
| Solaria | 19.4% |
| CertainTeed Solar | 19.4% |
| Hanwha Q CELLS | 19.6% |
| Heliene | 19.3% |
| REC Solar | 19.8% |
| Recom Solar | 19% |
| Silfab | 20% |
| Upsolar | 19.4% |
| Trina Solar Energy | 18.6% |
| Talesun | 18.2% |
| Silevo | 18.5% |
| S-Energy | 18.7% |
| Renogy Solar | 18.5% |
| Phono Solar | 18.55% |
| Peimar Group | 18.4% |
| Mission Solar | 18.36% |
| LONGi Solar | 18.7% |
| JinkoSolar | 18.57% |
| Itek Energy | 18.94% |
| JA Solar | 18.35% |
| Hyundai | 18.4% |
| Hansol | 18.5% |
| Flex | 18.04% |
| Canadian Solar | 18.33% |
| BenQ Solar (AUO) | 18.3% |
Note: The average solar panel efficiency ranges from 15% to 18%. Apart from efficiency, you should also consider quality, durability, performance and warranty while selecting a solar panel.
So what are the Best brands?
We have made a list of top brands of solar panels after considering quality, performance, efficiency and warranty. Here are the best brands you can go to in Australia.
SunPower
SunPower holds the world record for the most efficient rooftop solar panels. The company offers a 25-year warranty with 92% retained capacity throughout the lifespan. You can find high-performance IBC N-type cells in the E series and X series, which come at an increased cost.
LG
LG is a leading manufacturer of solar panels offering a 25-years warranty on Neon 2 and Neon R. The N-type cells provide higher efficiency and longer longevity making it popular across Australia.
Winaico
Winaico is a small volume manufacturer but offers premium solar panels. The company offers a 15-year warranty on the M6 PERC which uses high-grade mono PERC cells. The panels have proved worthy in harsh Australian conditions and provide long-term reliability.
REC Solar
REC is known for its quality solar panels that come with a warranty of 20 years. The panels offer higher efficiency and better shade tolerance thanks to the half-cut cells in the split modules.
Trina Solar
Trina Solar is the largest solar panel manufacturer in the world. The company offers high-quality and cost-effective panels in various technologies including polycrystalline, half-cut cell panels and bifacial panels.
The other notable brands include-
Which Solar Panels have the Best Customer Reviews?
You already have an idea about the best brands and the most efficient solar panels. But what are the customers saying?
To help you out, we have prepared a list of solar panels with the best customer reviews. We have searched the internet to unearth reviews left by customers on different companies and prepared the list based on the findings.
Here are the best solar panel companies according to the customers-
What are the Best Solar Panels for Off-Grid Solar Systems?
Choosing an off-grid solar system is much more challenging than selecting a grid-connected system. You will need solar panels, a battery bank, a battery inverter, solar charge controllers and a backup generator.
The most important consideration is the inverter which will handle the power spikes of your appliances. You can use any solar panel you want for off-grid application but make sure to have it performed by a professional. The high-efficiency solar panels can fit your bill or you can also go for the best brands we discussed.
Here are the best inverters for off-grid solar systems
Selectronic SP PRO
Seletronic inverters have the best peak/surge rating and 30-minute rating. It also comes with an energy management software and high charge ratings suitable for off-grid applications. Selectronic also provides a 7-year warranty.
Victron MultiPlus
Victron offers a range of affordable yet quality multi-mode inverters for going off-grid. You can choose from five sizes with a pass-through power of 3.6 kW – 11.5 kW.
SMA Sunny Island
This inverter is ideal for harsh weather conditions and can also withstand sub-zero temperatures. You can select from three sizes with pass-through power of 11.5 kW. It also comes with a reliable software with remote monitoring.
What are the Best Solar Panels with Micro Inverters?
Microinverters have replaced the older inverters used to connect solar panels in a series. Microinverters are smaller in size and installed in individual solar panels to convert the DC current to usable AC.
Nowadays, many solar panels come with inbuilt micro inverters which means you don't need to purchase any inverter separately. So what are the best solar panels with micro inverters? Here's a shortlist-
Trina Solar
LG Solar
SunPower
Canadian solar
BenQ
Tinda Solar
Sharp
Hanwha SolarOne
What are the Best Priced Solar Panels that Don't Compromise Quality?
Price becomes one of the top considerations for people looking for budget solar panels. But don't make the mistake of buying the cheapest solar panels as they can turn out to be a costly mistake. To help you out, we are presenting 5 best-priced solar panels that are still good in quality.
Talesun TP660P-235 Panel
Talesun is a Chinese Tier 1 solar panel manufacturer and uses components imported from Japan, Italy, and Germany. The Talesun TP660P-235 is a 235-watt, 60-cell polycrystalline pane with an efficiency of 14.5%.
The panel comes with a 10-years product warranty and a 25-years linear performance warranty.
Canadian Solar CS6P-235PX Panel
Canadian Solar has become popular over the world with an office in Australia. The CS6P-235PX panel offers immense power passing a mechanical load test of 5400Pa. It has an efficiency of 14.61% and a +/- 2.1% power tolerance.
You can get a 10-year warranty on the solar panels along with a 25-years linear performance warranty.
Jinko MPV285 Panel
Jinko has grown to be a large manufacturer of solar panels with production facilities in Portugal, China, Africa and other countries. The Jinko MPV285 panel comes with high efficiency of 14.69% and a power tolerance of +/- 0% to 3%.
The 60-cell polycrystalline module offers a 12-years product warranty and a 25-years non-linear performance warranty.
EcoSolargy ECO230S156P-60 Panel
The EcoSolargy ECO230S156P-60 is a 230-watt polycrystalline module with 14.4% efficiency. It has the same power tolerance as Jinko MPV285 and comes with a 10-years product warranty and a 25-year non-linear performance warranty.
Eoplly E156P/60-230W Panel
Eopolly is a Chinese manufacturer using a German-based production process for high-quality products. The 60-cell polycrystalline modules have a low efficiency of 14.07% and +/- 3% power tolerance.
Eopolly also offers a 10-years product warranty and a 25-years non-linear performance warranty.
What are the Best Solar Panels Made in USA?
There are a few companies that manufacture their solar panels in the USA. Here are a few top solar panel brands from the USA.
SunPower
SunPower manufactures solar panels and crystalline silicon PV cells based on designs invented by Stanford University. Solar energy systems have high efficiency of 17% to 22% and come with a 25-years product warranty.
Solaria
Solaria is located in California and manufacturing solar panels for over 20 years. The company has its own patented technology and claims to offer 20% more energy per square meter compared to conventional panels. All products have a 25-year warranty.
SolarTech Universal
SolarTech is a Florida-based company manufacturing premium solar panels of up to 325 watts. The panels use SmartWire technology to replace bus bars with micro-wires for superior connectivity. You can get a 12-year warranty on all products.
First Solar
First Solar offers quality solar panels with a warranty of 25 years. The modules produce more energy per nameplate watt compared to existing technologies. Currently, they are selling the Series 4 and Series 6 in the Australian market.
Panasonic
Panasonic also provides US-made solar panels in partnership with Tesla from their plant in New York. You can expect efficiencies of 19% and 36% higher power generation per square foot from the solar panels. But Panasonic panels may not be available in all parts of Australia.
Best Solar Panels Made in Germany
German solar panels are known for their quality and panels made in Germany are worth a try. Some German companies source their panels from Asia, so check before you opt for a company. Here are a few German solar panel companies worth mentioning-
SolarWatt
SolarWatt is a relatively new player in the Australian market. The company has been selling its product in Australia since 2017 and offers premium products. It has the highest warranty of 30 years so you can be confident about its reliability.
SolarWatt panels are more costly than conventional Chinese tier 1 panels.
Q Cells
QCell panels are engineered in Germany but produced in Asian countries like South Korea, China, and Malaysia. The R&D, product development, and product testing are carried out in Germany, ensuring high quality.
The production process and quality control make QCell panels at par with German standards.
AE Solar
Germany-based AE Solar has been making solar panels and renewable energy solutions since 2003. The panels are made from high-quality materials and components under the supervision of German engineers.
Schott Solar
Schott hails from Germany and is known for its high-quality solar modules. The company has been working with solar technology since 1958 and produces high-performance panels and receivers.
Conergy
Conergy is headquartered in Singapore with global operations in Germany, Australia and Japan. The company has a long history of manufacturing rooftop solar units and components in Germany. Green Investment Group acquired the company in 2018.
Best Solar Panels Made in China?
China is one of the largest producers of solar panels and offers a vast range of products. Some people think all Chinese companies make junk products, but that's not true. Some of the top solar panel brands from China include:
Does it Matter Where Solar Panels are manufactured?
Some people put a preference in the country where the solar panels are manufactured. For example, many homeowners think that solar panels made in Germany or the USA are superior to products made in China. But as it turns out, there is little correlation between the country of manufacturing and the quality of the solar panels.
You might be surprised to know that many companies in the USA or Germany have production plants in Asia. And no single country dominates the solar panels market.
So what is the secret to choosing the best solar panel company?
First, you should consider all solar options and not just place your preference for a single country. Check out the product, research the reviews, and find out how they perform.
Secondly, try to get as many quotes as possible to find the best price. Last but not the least, compare all your equipment options as big-scale companies may have fewer solar equipment options.
What Types of Solar Panels are best for Residential Solar?
Solar panels use three main types of technologies- monocrystalline, polycrystalline, and amorphous thin film. Each has its share of pros and cons and the type that suits your household depends on factors like location, home orientation, solar inverter, and more. Here's a breakdown of the technologies to help you make an informed decision.
Monocrystalline
Monocrystalline panels offer a good power-to-size ratio. You can expect an efficiency of up to 175 watts per meter square with exceptions. Some top brands offer a conversion efficiency of 18%.
The panels are ideal for cooler conditions as they lose out on performance as temperature increases beyond 25 degrees Celsius. You can expect a long lifespan and many products come with a 25-year warranty.
Contrary to popular belief, the panels may not be better than polycrystalline panels.
Polycrystalline
Polycrystalline panels need more surface area compared to monocrystalline panels for the same output. They can range in efficiency from 120 to 150 watts per meter square with notable exceptions.
They are suitable for hotter conditions due to their lower heat-diminishing coefficient. The panels have a long lifespan and warranties of 25 years. Polycrystalline panels may be less expensive than monocrystalline panels.
Amorphous Thin Film
Amorphous comes with a low conversion efficiency of about 60 to 80 watts per meter square. The panels can withstand higher temperatures in inland Australia but require 2 to 3 times additional panels and surface area to produce outputs comparable to crystalline panels.
Amorphous panels have a lower lifespan than crystalline panels but perform better in low-light conditions.
What Type of Solar Panel Works Best in Cloudy Weather?
Solar panels produce energy on cloudy days but the output is lower compared to sunny days. Typically, a solar panel will produce 1/3 of its output on cloudy days.
But some technologies are more efficient in absorbing sunlight even in cloudy weather. Amorphous thin-film solar panels are designed to absorb a wide spectrum of sunlight including infrared and UV light. The light waves are present on cloudy days even when there is no visible sunlight. They have better performance compared to crystalline panels and can produce more energy even in the presence of cloud cover.
Black silicon solar panels are also ideal for cloudy days as they use nanotechnology to improve light absorption. Some companies like Trina Solar and Suntech have already started producing panels using the technology.
How do I Get the Best Deals on Solar Panels?
Getting the best deals on solar panels may be a bit challenging with so many options out there. First and foremost, don't rely on price completely. You should also consider other factors like-
The efficiency of the panels (industry average of 15% to 18%)
Warranty of the product (industry average of 10 to 25 years)
Reliability and durability
Customer reviews, ratings, and industry opinions
Cost to relative efficiency- the most efficient panels may not always offer the best value
After thorough research, the next step is to collect as many quotes as possible. Compare various quotes and go for the one which provides the best value and performance.
The best deal on solar panels doesn't necessarily equate with cheap solar panels. So do your homework and choose a panel that offers value for money.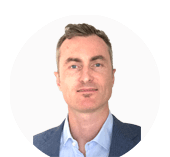 Author: Ben McInerney is a renewable energy enthusiast with the goal of helping more Australians understand solar systems to make the best choice before they purchase. Having an accredited solar installer in the family helps give Ben access to the correct information, which allows him to break it down and make it easily understandable to the average homeowner.