Top 3 Solar feed-in Tariffs in NSW
Updated: December 6, 2023
Energy suppliers will pay you a wholesale price for any surplus solar energy you export back to the grid. This is known as a feed-in tariff or net metering. The price is lower than what you buy back at, but coupled with your solar panels, it still means considerable savings on your electricity bills.
Solar feed-in tariffs are slowly decreasing and are the lowest since the scheme started, but they still do equal big savings. The time when battery storage will be a better alternative is fast approaching as battery prices continue to fall.
You can see the full list of solar feed-in tariffs for NSW as offered at time of writing this artilce. 
The FiT prices have come down across the board in NSW over the last couple of years, just as energy prices have been skyrocketing. Sumo is currently the king of Feed-in tariffs in NSW with an unbeaten 8.1c/kWh.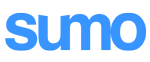 AGL is also up there with a 7c/kWh Fit. They are on par with a few other energy retailers like Red Energy, Momentum Energy and Origen, but go the number two spot because their supply usage charges are lower than the others. 

Origin energy takes out the third spot on our top pics for Feed-in tariffs in NSW. They again are on the 7c/kWh mark, but they have also have one of the markets leading energy supply charges at 86.06c/day.

Complete list of NSW feed-in tariffs
The below prices were gathered from using the government Energy Made Easy resource.
How Does the Solar Feed-in Tariff work??
The Solar Feed-in Tariff (FiT) is a scheme where energy retailers buy excess solar energy you feed into the grid. This is energy you produce through the day, but don't use. Typically households use 29% of their daily power during sunlight hours, while the remaining 71% is used at night.
If you do not have a battery to store this excess power for later use, it would go to waste.
Fit prices are always changing
The above FiT prices can be changed whenever the solar retailer wants, and it only seems to be going in one direction, down. Solar batteries are becoming a more and more attractive option for home owners.
Why Is the Feed-In Tariff Lower Than the Cost of Electricity In NSW?
Electricity retailers are free to offer a rate that makes business sense to them based on other costs. Basically they pay you a wholesale price for energy you feed-in to the grid, but charge you retail for it. Another consideration is peak and off peak times.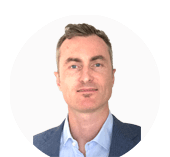 Author: Ben McInerney is a renewable energy enthusiast with the goal of helping more Australians understand solar systems to make the best choice before they purchase. Having an accredited solar installer in the family helps give Ben access to the correct information, which allows him to break it down and make it easily understandable to the average homeowner.