Best solar feed-in tariff in NSW
Updated: March 5, 2022
There are several electricity retailers in New South Wales who provide feed-in tariffs to customers with home solar systems. They all work the same way by crediting you for excess power generated by your solar system, allowing you to use it later in the day for free. It's like a virtual battery.
We found the best solar feed-in tariff for NSW to be with DC Power Co. Although there are other energy retailers with comparable rates, DC Power boasts 15c on a basic residential plan.
In this guide, we explore some of the best feed-in tariffs in New South Wales by retailers.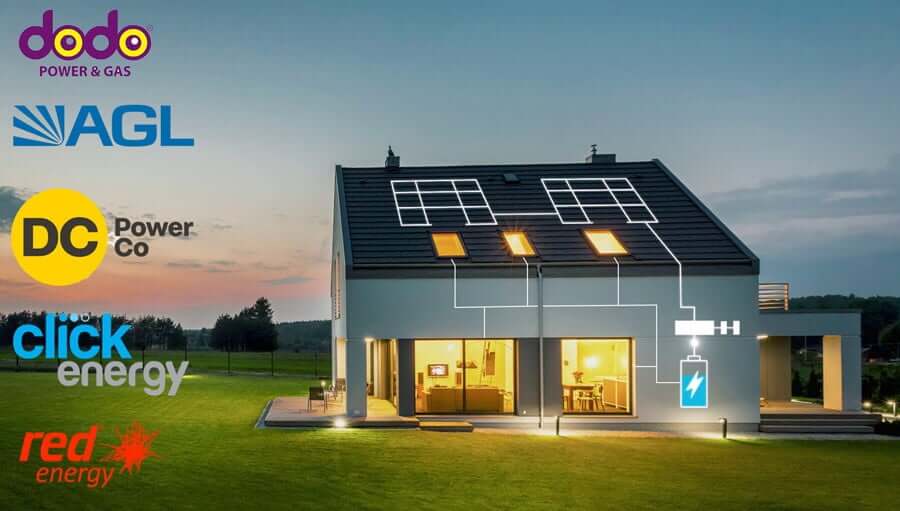 You can see the full list below however after careful consideration, DC power co is our pick.
It's hard to go past the 15c net metering feed-in tariff (FiT) price. Not only that, the level of ease it is to deal with DC power co makes them a standout retailer.
Other companies state their feed-in tariff price, but a lot of the time it was an inflated rate if you take some wiz-bang deal where you pay more on the front end for power, just to get a little back on you excess solar energy.
If you don't mind going through the fine print with some of these other companies I encourage you to do so, or if you are a risk-taker, I would give DC power Co a try. We found them to be the most upfront with pricing.
Compare feed in tariffs in NSW – All providers prices
As you can see from the above data, each of the energy retailers has its feed-in tariff. It is up to you as a consumer to shop around and find out which one offers the best deal in terms of the feed-in tariff, electricity rates, and terms and conditions. You might find that some retailers have very attractive feed-in tariffs but very strict conditions with regard to the PV system and how they make the payment.
How Does the Solar Feed-in Tariff work??
The Solar Feed-in Tariff (FiT) is a scheme that pays people who generate power from their solar panel installation. When you are generating energy throughout the day with your solar system, you only use about 30% of it. The other 70% is used after the sun has gone down.
If you do not have a battery to store this excess power for later use it would go to waste.
Enter the solar net metering or FiT.
By energy retailers buying your power off you and feeding it to homes nearby without solar, they are able to make a profit, and you are able to get credits on that power to draw upon later at night.
This negates the need for expensive batteries and makes use of all solar power generated across the country. Nothing goes to waste.
Depending on the electricity retailer you sell your surplus energy to, you could either receive payment in cash, which is rare or have your electricity bill discounted to reflect your power usage, less the credits or power you fed into the grid. 
Coupled with the NSW rebate scheme, this is a real game-changer for people wanting to go solar.
For every Kilowatt-hour, you send back to the grid, your retailer should be able to offer a payment that is equal to or above the current benchmark set by the NSW Independent Pricing and Regulatory Tribunal (IPART). For instance, you should expect a rate between 6.0c to 7.3c per Kilowatt-hour according 2020/2021 solar feed-in tariff set by the independent regulator.
That said, some retailers may exercise their right to opt-out of the feed-in tariff scheme as it's a voluntary exercise. It's therefore important to find out from your retailer if connecting your solar PV system to the grid would help you get the feed-in tariff.
Why Is the Feed-In Tariff Lower Than the Cost of Electricity In NSW?
A common question asked by most Australians is why they can't get the same rate on their solar feed-in tariff as they could get on their electricity bill. However, as explained in the NSW government energy website, electricity retailers are free to offer a rate that makes business sense to them based on other costs such as distribution and administration.
Can I Still Get a good Feed-In Tariff rate?
There are plenty of misleading reports in the media and web regarding the feed-in tariff scheme having been wound up a few years ago or that it is dead. These reports couldn't be further from the truth as the feed-in tariff scheme is very much alive, especially in New South Wales as can be confirmed from information published on the official NSW government energy website. Almost all electricity retailers in NSW offer feed-in tariffs to their customers to date.
Compare Electricity Bills and Feed-In Tariffs
The most important thing you should look at is the normal electrical bill or rate you could get from a retailer as compared to others and how they compare with other retailers. Getting an attractive feed-in tariff won't mean much in terms of savings if your normal electrical bill for nighttime usage is exponentially high. It might make more sense if you went for an off-grid system for this case.
You should be able to make at least a 50% saving on your yearly electrical bills by having a grid-connected solar PV system and claiming a feed-in tariff from the retailer. This will not only save you money but reduce the payback period for your solar PV system in the long run.
Look for a retailer with an attractive feed-in tariff that also matches with an equally attractive electricity charge.  NSW residents are encouraged to the government's Energy Switch tool to find a retailer with attractive electrical charges and fee-in tariff rates.
Terms and Conditions for Feed-In Tariffs
Retailers may have terms and conditions that may ultimately affect how much you receive as a feed-in tariff. For instance, some retailers may offer the feed-I tariff as a discount on your normal electrical bill while others will prefer direct disbursals. At the same time, it is very common to find conditions appended to the agreement regarding the type of solar PV system you can install to claim a feed-in tariff.
Is the electricity retailer with the best feed-in tariff in your area? Sometimes finding the best retailer is just a piece of the puzzle.
If you are looking to install solar panels in regional cities like Wollongong and the Central Coast, you might not have the same number of power providers as in a larger city like Sydney. Chances are you'll find a deal pretty close to the money in those regional cities too. 
What Is AGL's Feed Tariff?
AGL has, by far the most attractive feed-in tariff in NSW with a minimum 9c feed-in tariff being the current rate by the time of publishing this guide. However, AGL has a raft of conditions that you must meet before you can claim a solar feed-in tariff such as:
Having an account credit balance of $10 at the time of payment
You must not be disputing a matter with them at the time of claiming or applying for a feed-in tariff.
You can either receive the payments as annual credit balance payments by electronic funds or as refunds, among other conditions.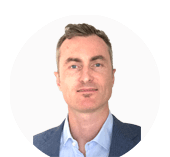 Author: Ben McInerney is a renewable energy enthusiast with the goal of helping more Australians understand solar systems to make the best choice before they purchase. Having an accredited solar installer in the family helps give Ben access to the correct information, which allows him to break it down and make it easily understandable to the average homeowner.