Can I Get Free Solar Panels in South Australia?
Updated: December 6, 2023
You can get free solar panels in South Australia in a new solar panel government program.
The South Australian Government has developed the Switch for Solar program to provide free 4.4kw solar panels to recipients of the cost of living concession. Beneficiaries of the program will stop receiving the concession for ten years. The program aims to help them save $200 – 600 annually on electricity bills.
Beneficiaries will save more money than they currently get from concessions. The program helps to eliminate the financial hurdle of solar panel acquisition for South Australia's low-income households.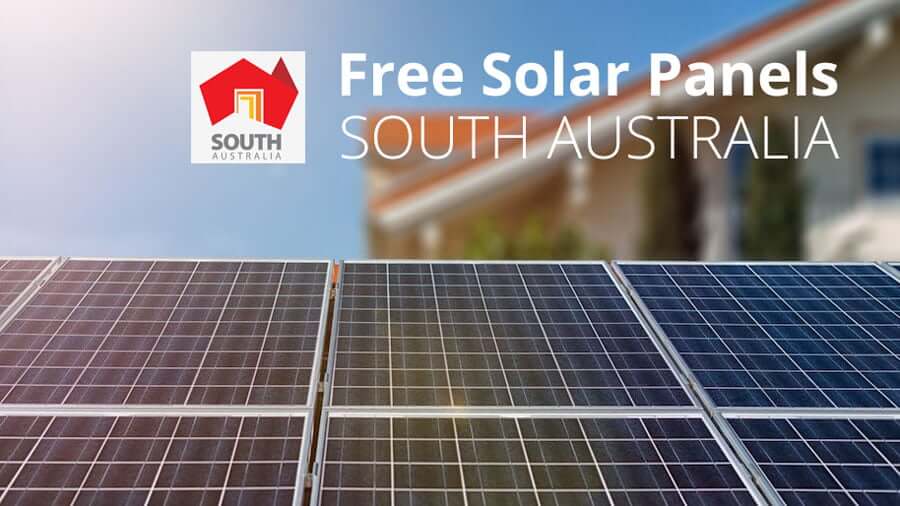 The Switch For Solar program aims to benefit 1,000 low-income households. The South Australian government has set aside $ 4.25 million for the program.
Even with several rebate programs, some households cannot afford household solar panels. The program ensures that eligible households do not have to pay to enjoy solar power.
The government has partnered with solar retailers to ensure that eligible households receive their solar panels for free.
There may be a small fee for those who will afford and would want a larger solar system than what the government provides.
Live in South Australia and chosen to participate in the program.
Live and own your detached or semi-detached home.
Receive the energy and cost of living concessions.
Not have a solar system installed.
Use more than 2,000kw of electricity annually.
Agree not to receive the energy and cost of living concessions for ten years.
Hold an eligible Centrelink or DVA card.
How to participate in the program
You must live in the selected participating suburbs.
Apply through the ConsessionsSA website.
Your application is reviewed.
If your application is successful, it is forwarded to solar retailer program partners who will contact you.
The solar retailer will conduct a site inspection of your home to confirm its suitability for solar panel installation.
During the inspection, the solar retailer will help you calculate how much savings you can make after solar panel installation.
If the savings are appealing, accept the offer, get confirmation into the program, and your solar system is installed as you agree with the retailer.
Concession payments will cease after your solar system installation.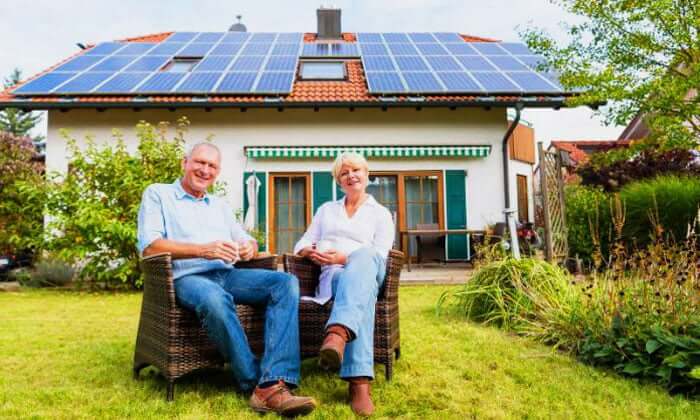 How much does a solar system cost in SA
Fully installed solar systems in SA cost between $3,000 and $10,000.
It is a high price to pay for people living on concessions.
The cost of a solar system varies for each household. When purchasing a solar system, you must consider power consumption.
Power consumption is determined by the size of your house and the number of people and appliances in it.
For a small house with 2 to 4 people living in it, the power usage is lower than in a larger house with more people.
When you have determined your power usage, you need to get a solar system that will easily produce as much power in kw/h as you need in your house.
Household solar systems range from 3kw/h to 10 km/h. A solar system with a higher production capacity is more expensive.
Considering your household power consumption, the more you use, the larger the solar system you need. Consequently, the more you will pay for it.
How do you save money with the free solar panel program in South Australia
The Switch For Solar Program offers a 4.4kW solar PV system.
The best time to use a solar system is during the day. At this time, the sun is hot and bright. Solar panels absorb the sunshine and convert it to electricity. The panels work more efficiently during the day.
Thus, if you want to save money on your electricity bill, you will have to take advantage of the sun. It means that all the activities that require more electricity in your home must be done during the day.
You will then reduce your electricity bill as you only use grid power for a few hours in a day.
You can also save money on your electricity bill by exporting excess solar power to the grid.
You will need to agree with your electricity retailer. They will install a smart meter in your home to monitor the amount of power that leaves your solar system on the grid.
Additionally, the smart meter also measures how much power you consume from the grid.
You will agree on a rate of payment with the electricity retailer. The rate is known as a feed-in tariff.
At the end of the month, your electricity bill is calculated. It will consist of the charges on your consumption offset from how much you are paid for exporting power to the grid. Thus, you have a lower bill to pay.
Benefits of solar panels for pensioners and low-income households in the scheme
Durability. Solar systems last 25 years. It provides many years of cheap or free energy depending on your lifestyle and solar system.
No maintenance. Apart from an annual cleaning to remove dust, solar panels require little maintenance.
Quick return on investment. Depending on your power usage, you are likely to make enough savings to cover the cost of installation in 5 to 7 years depending on the size of the solar system.
Eco-friendly since you use renewable sources of energy and rely less on fossil fuels.
Energy independence.
Plenty of sunshine ensures that your solar system can provide sufficient electricity to power your home.
Federal and state government programs make it easy to acquire and install solar panels.
Other solar system affordability schemes in South Australia
The Home Battery Scheme program is a program that provides subsidies to all grid-connected homes to purchase a home solar battery system.
The subsidy is calculated based on the size of the solar battery and how much you pay for your electricity bill. Hence, electricity bill concession holders can access a subsidy of $250 per kWh, and other households get $150 per kWh. The maximum subsidy one can access is worth $2,000.
Each property is eligible for a single subsidy. Owners of multiple homes can access the subsidy for every property they own.
The program is open to residential properties only.
Energy concession recipients can access the subsidy at higher rates.
Open to property owners and renters with authority from their landlords.
The subsidy is only applicable to accredited solar brands. You must also get an accredited installer to install it for you.
Find a Clean Energy Council-accredited solar retailer or installer and get a quote.
They will then upload your quote to the Plenti website which will start an eligibility assessment.
Once you are cleared to receive, the loan and the rebate will be channeled to the solar retailer. You will start your repayments after the installation in your home. Installers have up to six months for existing properties and a year to install the system in new buildings.
Factors to consider when applying for the free solar panel scheme
Cost of power. If you need the concession to pay your electricity bill, solar panels help to reduce your electricity bills.
Your location. SA enjoys ample sunshine throughout the year. It ensures that your solar panels efficiently produce power every day. If you live in a region with enough sun, you can enjoy a lot of savings on your electricity bill.
Orientation. The direction in which your solar panels are installed determines how much power your solar panels can produce. Solar panels produce more power when the sun hits them directly. Professional installers will consider the best direction to install solar panels for efficient power production.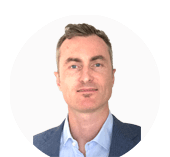 Author: Ben McInerney is a renewable energy enthusiast with the goal of helping more Australians understand solar systems to make the best choice before they purchase. Having an accredited solar installer in the family helps give Ben access to the correct information, which allows him to break it down and make it easily understandable to the average homeowner.