Can I Get Free Solar Panels in Victoria?
Updated: August 29, 2023
Getting solar panels installed can be expensive and unaffordable for many households. There are, however, many programs in Victoria that help reduce the initial cost of installing solar panels.
While there are no free solar panels in Victoria, there are initiatives that will help you get solar installed with no upfront costs (free). These initiatives include solar panel rebates, battery storage rebates, interest-free loans, and other subsidized costs programs.
Some of these programs may have requirements, but they are available to residents of Victoria and help families afford solar panels.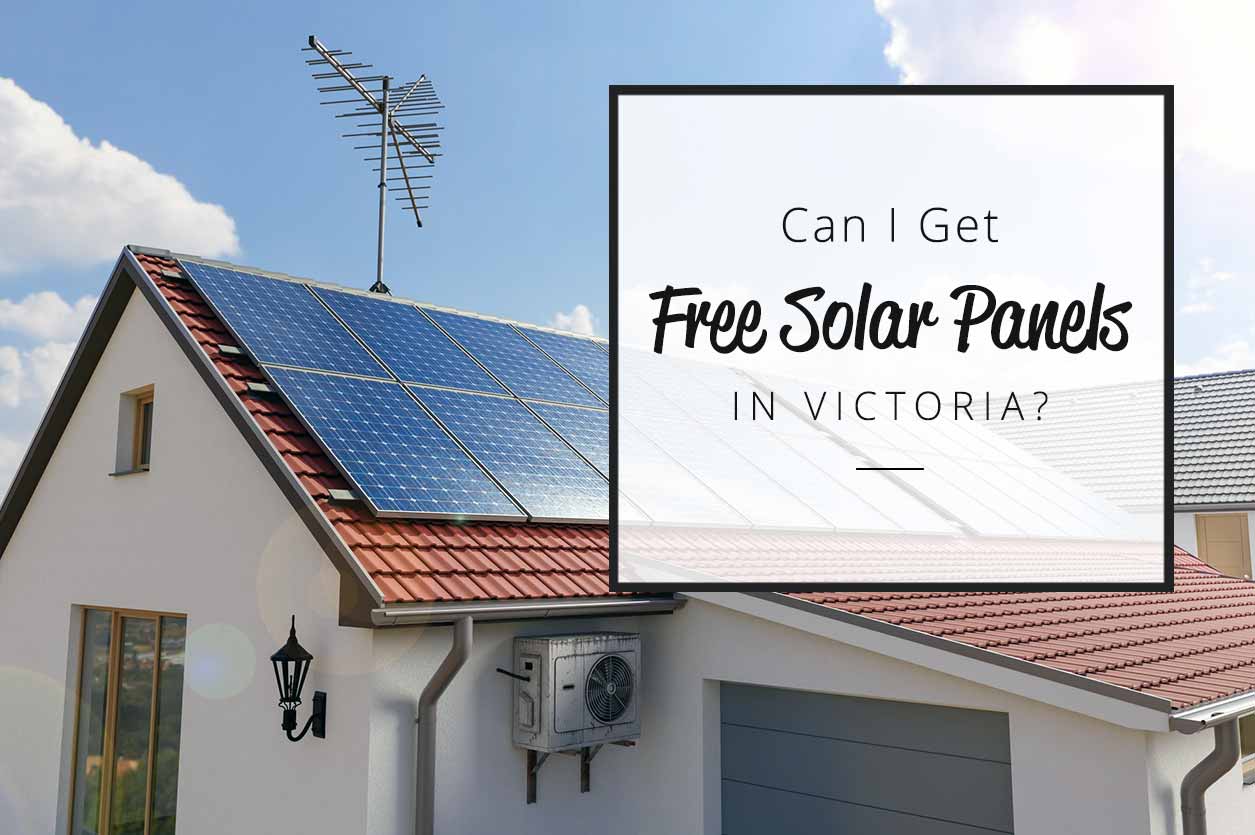 Victoria does not have a specific program for pensioners or low-income earners to help with solar panel system costs. But with the solar rebates and interest-free loans, pensioners can get solar panels installed with no upfront cost and use the savings on power to pay off the loan. The payback period is 3 – 4 years, after which you can enjoy cheap energy for the following 15 – 20 years. Below there is a list of programs that pensioners can also apply to include the solar rebate, battery rebate, and interest-free loan programs. These are designed to help all Victorians afford a solar panel system.
Are solar panels free in Victoria?
While solar panels are not entirely free in Victoria, many programs provided by the Australian and Victorian governments are just as appealing. They include solar rebates and incentives, interest-free loans on solar panels, etc.
If you are looking for free solar panels, here's the closest thing in Victoria. They include;
1. Federal Australian Government solar rebate;
Australia's national solar incentive is a government-run program that subsidizes the cost of solar panels and systems for owners from all over the country including Victoria. This program is run by the government and funded by private companies.
Homeowners are required to get their Clean Energy Council solar panels installed by a Clean Energy Council-accredited professional and the PV system is less than 100kW in size. After this process is completed, an STC (Small-scale Technology Certificate) is awarded to the homeowner. The cost of this solar incentive is estimated to be $396 per kWH on average.
2. Victorian Government's Solar Rebate
The Victorian Government's Solar Rebate commenced on July 1, 2019, to help subsidize the cost of solar systems for Victorian residents. This solar rebate is available for all homeowners with existing homes, homes under construction, and rental properties.
There are a definite number of rebates given monthly so you can apply next month if the current month is already completed. When you have been approved, you'll receive an eligibility number. You can sign on to the solar installer, pay all the required fees, install your solar panels, and enjoy.
Victoria offers residents interested in purchasing solar panels an interest-free loan equivalent to their rebate amount. The Loan will be provided by DEECA (Department of Energy, Environment and Climate Action). You can apply for an interest-free loan once you are eligible for the VI solar rebate.
These loans give Victorians the means to purchase and install a 4kw solar panel system or lower with no upfront costs and no collateral needed. However, if the proposed solar panel system costs are above 4kw, its cost will be higher than the loan and rebate, and any outstanding payment will have to be paid directly by the homeowner.
4. Solar battery rebate in Victoria
The Victorian government has a solar battery rebate that can help you save up to $2,950 off the cost of your solar battery installation. The program can help the average household save up to $640 per year.
There are some strict eligibility parameters that need to be met, but most households can apply.
Who is eligible for solar rebate Victoria?
How do you know if you are eligible for solar rebates in Victoria? Well, households in Victoria who meet certain criteria are eligible for the solar PV rebate. These criteria help the government to ascertain which households require assistance to purchase and install a solar panel system. These criteria include;
You have to be the owner of an existing property or a home under construction
A total household taxable income of less than $180,000 per year
Not have received any previous rebate under the Solar Homes Program
The existing property must be valued at under $3 million.
The household must have a quote from an authorized Solar Homes program solar retailer
Should not have a pre-existing solar PV system.
Homes with a solar panel system already installed (after Nov. 2009) are ineligible.
When does the Solar rebate end in Victoria
It is unknown exactly when the solar rebate in Victoria will end as it has not been decided yet by the state government. However, the Australian solar rebate funded by the Australian government is due to end by 2030.
The Victorian solar rebate is still in operation and the official government website released the weekly rebate amounts designated for solar panels, solar hot water, and solar batteries every 2nd Wednesday of the month.
Cost of solar panels in victoria
The cost of solar panels in Victoria depends on the size of the solar system you intend to install and the specific area you live in. Victorians generally pay anywhere between $4,030 to $8,440.
Smaller solar panel systems between 1 Kw to 2 Kw usually cost less than $3,000 while larger solar panel systems of 10Kw and above may cost over $8,000. Although larger solar panels cost more they end up producing more energy and may end up as a profitable investment.
| Size of solar panel system | Price |
| --- | --- |
| 3kW | $4,030 |
| 4kW | $4,250 |
| 5kW | $4,860 |
| 6kW | $5,420 |
| 7kW | $6,560 |
| 10kW | $8,440 |
Note; it is important to note that the price of solar panels may change depending on the specific area of Victoria you are located in. This also affects programs like the feed-in tariffs which are dependent on the amount of energy generated by your solar panels.
Are solar panels worth it in victoria?
Solar panels may be expensive, however, there are different reasons why solar panels are worth it in Victoria. The level of savings households make on energy usually ends up covering the cost of purchasing a solar panel in the nearest future.
The present solar programs such as the rebates, incentives, and interest-free loan options offered to Victorians ensure that solar panels are affordable meaning that more families can now have access to soil panels without breaking the bank. These programs make it a good time for you to get a solar panel.
However, if your location receives less than average sunlight, purchasing a solar panel may not be as profitable compared to grid electricity.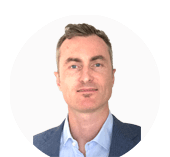 Author: Ben McInerney is a renewable energy enthusiast with the goal of helping more Australians understand solar systems to make the best choice before they purchase. Having an accredited solar installer in the family helps give Ben access to the correct information, which allows him to break it down and make it easily understandable to the average homeowner.