Risen Solar Panels Review
Updated: June 28, 2022
Risen Energy is one of the many Chinese solar panel manufacturers in the market today. The company was founded in 1986, but it started manufacturing solar panels in 2002 – making them one of the pioneers in the industry.
Being in the market for more than a decade, the company has slowly grown and gained a good reputation, reaching a module production capacity of 12.6GW.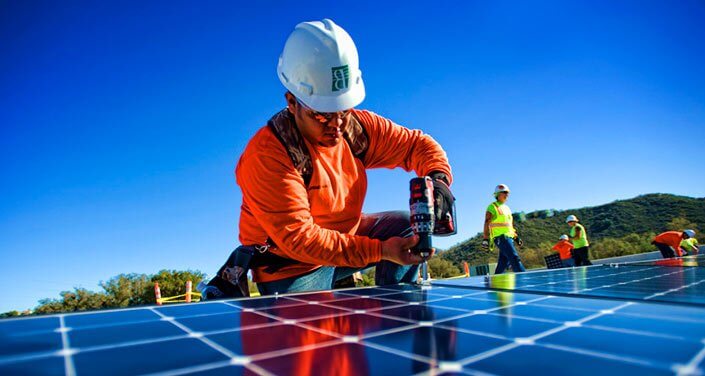 Risen Energy has invested a lot in research and development to ensure that its panels are top of the range in the market. It has been receiving excellent results in its independent tests, and the company's debt ratio isn't bad.
Risen also provides better product and performance warranties, 12 – 15, years and 25 – 30 years respectively. This is better than what's offered by most other Tier 1 manufacturers.
Their solar panels are also designed with the Australian climate conditions in mind. Coupled with the warranty, you're assured that the panels will last long. They are also one of the most cost-effective solar panel options in the market today.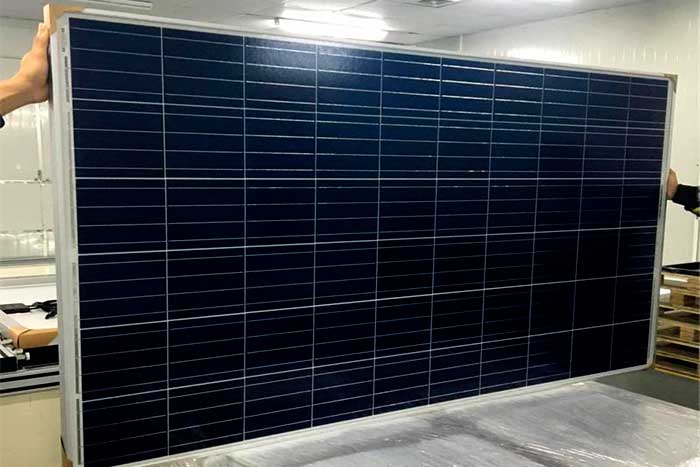 Owing to the impressive work of Risen's research and development team, the company exploits polycrystalline and monocrystalline technologies as well as the half-cut cell technology to produce high-performing solar panels.
It also uses the Heterojunction intrinsic thin-layer (HJT) with the bifacial technology to come up with high-efficient panels. Some of their new mono PERC modules have recorded high efficiencies of up to 20.5%.
Are Risen solar panels perfect for rooftop solar?
Yes! For most Australian homes, Risen solar panels sit well on the roofs. They're not only durable and adapted to the local conditions, but the Risen Half-cut mono cells also operate perfectly in shaded conditions.
You also have a range of solar panels to choose from with modules ranging from polycrystalline, monocrystalline, and HJT. If you have large roof space, this will be the perfect panel for you.
The mechanical load of the Risen panels is also good, with a 5400pa and 2400 pa wind and snow load.
Range of Risen panels reviewed
| Series | Panels |
| --- | --- |
| Sieger Series | Bifacial |
| Jager Plus Series | Monofacial |
| Titan Series | High-performance Cast-Mono Module |
| Polycrystalline Modules: | High-performance polycrystalline module |
The Sieger series is Risen's most efficient solar panel module. It features two solar panels; the Sieger 120 Heterojunction Intrinsic Thin-Layer HJT Bifacial Module and the Sieger 144 Heterojunction Intrinsic Thin-Layer HJT Bifacial Module.
Size: 2016 x 998 x 30mm
Cell type: HJT Bifacial
Cell number: 144
Output: 425W
Weight: 26kg
Risen's Sieger series panels use laser cut half cells with their heterojunction cell design allowing the panels to achieve maximum efficiency of 21.1%. The panels use N-type solar wafers instead of the regular Boron-Oxygen pair (B-O) to reduce the LID impact.
The series also embraces bifacial technology which increases the panel's rear power output by almost 30%.
Risen Sieger solar panel maintains a 93.95% after the first 10 years and around 89.0% of its initial capacity after the 25th year. This indicates an annual degradation rate of 0.45%. The slow degradation rate helps increase the panel's ROI and shows its durability.
Each Sieger solar panel comes with a 12-year product guarantee and a 30-year linear power warranty. This is much better than most industrial 10/25 products and performance warranties.
The maximum output of solar panels in this series is 425W with a record 21.1% efficiency using the 144-half-cell module. The panels are also PID resistant and have the lowest thermal coefficient of power. This helps improve their output.
Panels needed for 6.6kW solar system
The Jager plus series has been one of the most popular solar panels from Risen. The series categorizes the panels into two: Monofacial PV modules and the Bifacial PV modules. These panels were designed to solve most of the problems caused by the predecessors.
Size: 2178 x 996 x 40mm
Cell type: Mono PERC
Cell number: 156
Output: 455W
Weight: 25.5kg
Risen's Jager Plus series makes use of Passivated Emitter Rear Control Technology, as well as the two-side activation stack technology, Selective emitter technology.
The bifacial technology used on these panels increases their rear output by almost 30%. The series panels also embrace anti-LID and LeTID technology, enhanced current injection technology, and low-temperature firing technology. This helps minimize current losses, internal resistance and increases the overall efficiency of the panels.
The Jager Plus solar panels maintain around 93.0% power output efficiency of its initial output within the first 10 years, and at least 84.3% of the panel's initial output after 25 years.
The annual degradation rate of these solar panels takes a short 0.55% between the second and the twenty-fifth year.
Risen backs its solar panels with a better than average warranty for their Jager Plus solar panels. Each panel comes with a 12 years product warranty and a 25-year linear power warranty.
The peak performance for these solar panels stands at 455W with a 21.0% efficiency using 156 half-cut cells. These panels are also resistant to drought, mist, ammonia, and blown sand.
Panels needed for 5kW solar system
Polycrystalline Module Series
The Polycrystalline module series is among the most budget-friendly solar panels from Risen. The series features both the high-performance polycrystalline modules and the high-performance cast-mono modules.
Size: 2015 x 996 x 40mm
Cell type: mono, poly 5BB
Cell number: 144
Output: 400W
Weight: 23kg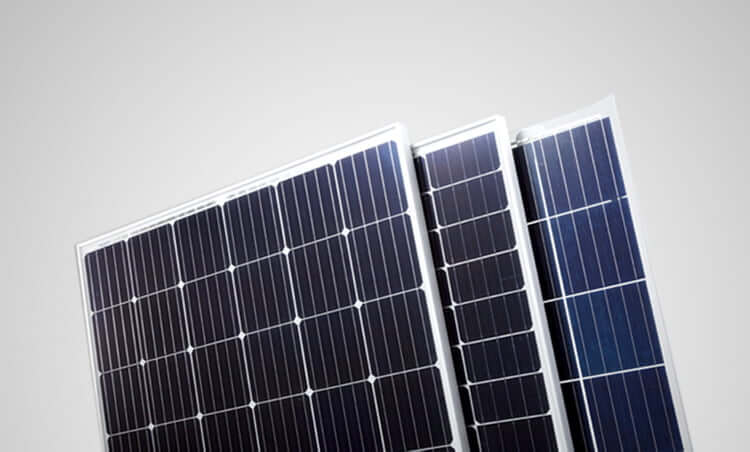 The biggest difference between other solar panels from Risen is the use of 5 -busbars. It also uses a split cell design, which not only improves its efficiency but also its power output.
The busbars improve the current distribution in the panels, hence reducing their internal resistance, reduces BOS costs, and improves power output.
The polycrystalline modules offer remarkable LID and PID resistance, with the lowest temperature coefficient of power. Their heat tolerance is also good.
With Risen solar panels, you can expect at least 93.0% of its initial production within the first 10 years, and around 84.3% after 25 years. The company hasn't publicly declared the degradation rate of the panels, but based on its efficiency loss; the rate maybe 0.5%.
Risen offers an industrial leading 12-year warranty guarantee for all their solar panels in this series. Their performance warranty lasts for around 25 years, showing that Risen is fully behind their solar panels.
The peak output of a polycrystalline module is 400W with a 19.9% efficiency on a 144 half-cut cell module. Under adverse conditions, the output and efficiency of the panels are still good thanks to its research and can withstand harsh conditions like heavy snow load, mist, and ammonia.
Panels needed for 10kW solar system
Risen's Titan series is part of their Monocrystalline PV modules. It features two panels; Titan 120 high-performance monocrystalline PERC module and Titan 120 high-performance bifacial PERC module.
Size: 2172 x 1303 x 35mm
Cell type: Monocrystalline PERC
Cell number: 120
Output: 605W
Weight: 34.5kg
Risen uses the PERC cell technology, Multi-busbar, bifacial, half-cut cell technology, and low current density which drastically reduce power losses from solar panels, and increases its yield.
The technology also leads to reduced BOS costs thanks to the increased yield.
Titan series panels come with an annual degradation rate of 0.55% annually from the second to the 25th year. After 10 years, you can expect around 93.12% of the panel's initial total output. By the 25th year, this drops to around 84.8% of the original output.
Risen offers a 12-year product warranty and a 25-year linear power warranty on both the Titan solar panels.
The maximum power output for a titan solar panel is 605W with an efficiency of 21.4% using a 120-half-cell module.
Panels needed for 3kW solar system
Yes! Risen solar panels have 11 offices all over the world, with two of them in Australia. The Australian offices are located in Brisbane and Melbourne.
Why an Australian office is important
For any solar manufacturer in the country, having an Australian office is critical for both customer service and distribution. Homeowners in the country who need to claim their warranties find it easier to contact and access the offices.
An office is also important because it reduces the need to depend on solar installers. This is because most installers, even the big reputable ones, often go out of business within the lifetime of the panels, leaving the homeowners stranded.
Risen solar panel specification/ datasheet
| | Sieger Series | Jager plus Series | Polycrystalline module Series | Titan Series |
| --- | --- | --- | --- | --- |
| Cell Number | 144 | 156 | 144 | 120 |
| Cell Type | HJT Bifacial | Monocrystalline PERC | Monocrystalline, Polycrystalline | Monocrystalline PERC |
| Power Output | 425W | 455W | 400W | 605W |
| Panel Efficiency | 21.1% | 21.0% | 19.9% | 21.4% |
| Annual Power Degradation | 0.45% | 0.55% | Not specified | 0.55% |
| Dimensions | 2016 x 998 x 30mm | 2178 x 996 x 40mm | 2015 x 996 x 40mm | 2172 x 1303 x 35mm |
| Weight | 26kg | 25.5kg | 23kg | 34.1kgs |
| Product Warranty | 12 years | 12 years | 12 years | 12 years |
| Performance Warranty | 25 years | 25 years | 25 years | 25 years |
| Operational Temperature Range | -40°C to 85°C | -40°C to 85°C | -40°C to 85°C | -40°C to 85°C |
| Made in | China | China | China | China |