How Many Watts Does A House Use Per Day, Week, Month
Updated: December 6, 2023
The amount of power a home uses in Watts will depend on the size of the home and the appliances being used.
A typical home will consume 18,000 – 24,000 watts per day. In a week, an Australian household will consume 126,000 – 168,000 watts. The monthly consumption will total 540,000 – 720,000 watts.
Factors such as your lifestyle, the size of your home, and family size determine how much power each house consumes. Different households have different power consumption habits that reflect in their electricity bills.
| Period | Watts Consumed |
| --- | --- |
| Daily | 18,000 - 24,000 |
| Weekly | 126,000 - 168,000 |
| Monthly | 540,000 - 720,000 |
The larger the house, the more power it consumes. A large house has more rooms. Each room may have its own power needs in addition to lighting.
For example, a 3-bedroom house has a higher power consumption than a one-bedroom house.
Consequently, a large house will consume more power per day.
Number Of People In The House
The more people there are in a household, the more power it consumes. A family of four consumes more power than a family of two.
Besides lighting, different occupants of the house may have different power needs. As a result, their household will have more power consumption.
The lifestyle of the people in a house determines how much power a household consumes. For example, a family of four who spends most of their time at home will consume more power than a family at home in the evenings.
Different lifestyles result in diverse power consumption patterns. A household that owns an electric car consumes more power than another that doesn't.
Different seasons lead to an increase or decrease in power consumption. Power consumption is likely to rise in summer and winter. In the summertime, households use more power to cool their homes. Similarly, during winter, more electricity is used to heat the house.
In other times when the weather is not extreme, heating and cooling appliances are in use sparingly. As a result, there is less power consumption.
Number Of Electrical Appliances In The House
The more electrical appliances you have in the house, the more power you consume. Different household appliances consume more power than others.
Dishwashers, washing machines, and electric water heating appliances use more power than TV, computer, and mobile phones.
If you have all these appliances in your home, you will have a high electricity bill.
If a house has electricity substitutes such as solar, it will consume less grid-connected electricity. If a household uses a solar system, it will have lower power bills.
A solar system is a cheaper source of power compared to grid electricity. Households with both solar and grid-connected electricity use less grid-connected energy.
Depending on the amount of power your solar system produces, you may opt to do away with grid-connected power and only use solar power. It makes you energy independent and less reliant on grid electricity.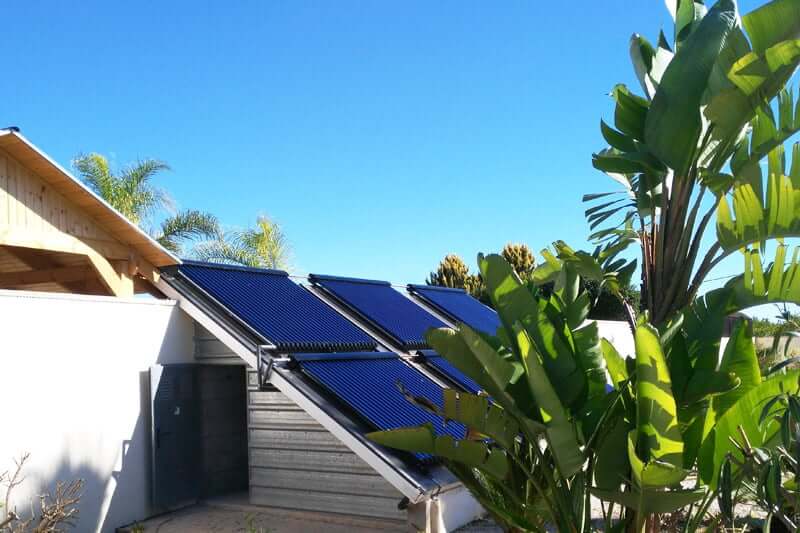 Electricity Consumption In An Australian Home
The Australian government surveyed households to identify how electricity consumption patterns in homes. The findings were as follows:
40% of electricity consumption goes to heating and cooling.
23% of power consumption goes to electric water heating.
14% goes to appliances such as TV, computer, and dishwasher.
8% refrigeration
7% lighting
5% cooking
3% standby power
How To Reduce The Amount Of Power You Use In Your Home
Switch off the lights when not in use.
Invest in solar power for long-term savings on electricity consumption.
Use LED bulbs.
Make use of daylight as much as possible if you are at home during the day.
Replace electric water heater.
Use energy-efficient appliances.
Reduce the use of electrical appliances
Unplug appliances when not in use.
Change settings on your electrical appliances to save on how much power they consume.
Conduct a home energy audit to assess your power consumption.
Invest in a programmable thermostat to monitor and control your electricity consumption.
Invest In Solar Power To Reduce Electricity Consumption In Your Home
If you are wondering how you can lower your home's electricity bills, solar power is the way to go. With a good quality solar system, you can offset your power bill by a great deal.
Depending on the size of your home and the amount of electricity you use daily, you can install the following systems:
Gosolarquotes.com.au is a free tool that connects homeowners to Clean Energy Council-accredited solar installers near you.
A solar system is one of the best methods to save or reduce your electricity consumption and bills.
Here is how to use the tool.
Enter your zip code at the top of the tool.
Fill in the form to provide details on the size of your home and your electricity consumption.
You will receive three or more quotes from solar installers near you.
Contact and hire solar installers who can provide the best service within your budget.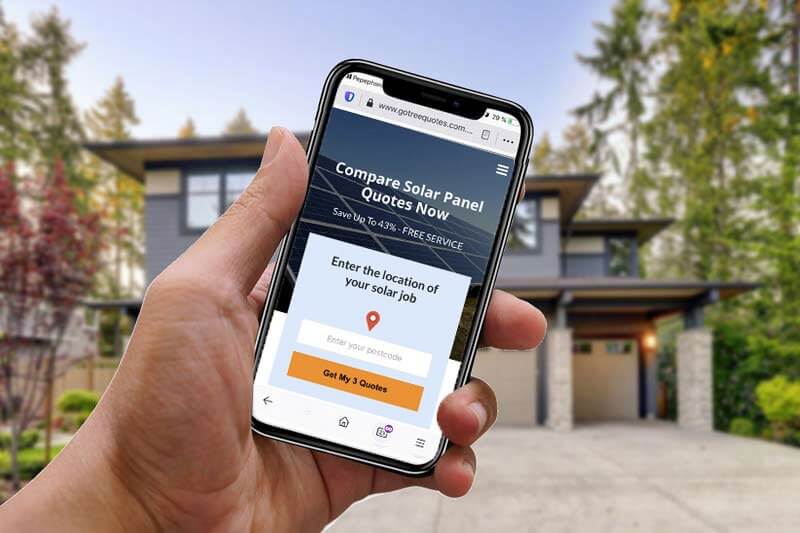 Advantages Of Installing A Solar Power System
Eco-friendly. It uses renewable sunshine to produce power. Fossil-fuel-produced electricity contributes a lot to environmental degradation.
Durability. Solar panels last for 25 years.
Cost-effective. Once you install solar panels, they require little to no maintenance.
Eliminate electricity bills. If you use solar panels full-time, you will eliminate your electricity bills. Also, depending on where you live, you can offset your electricity bill by exporting power from your solar panels to the grid.
Fast return on investment. Solar power is paid for before you use it. Solar power use results in significant savings on your electricity bill. You can recoup your investment in solar panels in 5-7 years based on your electricity needs and the savings you make on your energy bill. You can then enjoy free electricity for the lifespan of the solar panels.
Suitable for remote areas far away from the electricity grid.
Knowing how much electricity you consume daily, weekly, monthly, and even annually can help you find ways to cut down your consumption. If you have high power needs, the best option to lower your electricity bill is installing a solar system.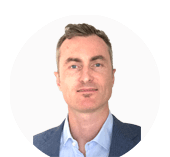 Author: Ben McInerney is a renewable energy enthusiast with the goal of helping more Australians understand solar systems to make the best choice before they purchase. Having an accredited solar installer in the family helps give Ben access to the correct information, which allows him to break it down and make it easily understandable to the average homeowner.