How Much Power Does A 6kW Solar System Produce?
Updated: August 29, 2023
When installing a solar power system in your home, consider your electricity usage to determine the capacity of the solar system you need.
A 6Kw solar system produces about 24kWh per day. These are enough units to power a regular household for the day. Many Australian households consume 20 – 24kWh of power per day.
Solar systems produce up to 4 times their rated capacity. Depending on how much power your household consumes, you know what size of solar panel system to purchase.
How much power your solar system produces depends on where you live. If you live in a region with sufficient sunshine, your solar system will produce at the expected capacity. However, if you live in a region with a few hours of sun on a day, your solar system will not produce as expected.
The intensity of sunshine varies as the day progresses. The more intense the sunshine that hits your solar panels, the more power it produces. Thus, if you have a few hours of intense sunshine in your region, the less power your solar panels will produce.
The Angle And Orientation of Your Roof
Most solar panels are installed on a rooftop. Before your solar panels are installed, there needs to be an inspection. Your installer will inspect your roof to check that the angle of the roof will allow for the high productivity of your solar panels. For ideal productivity, your roof pitch should be between 20 and 30 degrees.
Additionally, installing your solar panels on a north-facing roof ensures that they produce at maximum efficiency. A professional installer will check on these aspects of your roof before installing the solar panels to ensure that they provide maximum output.
Quality Of Your Solar Panel System
There are a lot of solar panel manufacturers in the market. Each of them produces their solar panels with different technology. As a result, the solar panels available in the market differ in quality.
High-quality solar panels produce as much power as their rated capacity. On the other hand, low-quality solar panels have lower productivity levels.
Before you purchase solar panels, make sure that you know the quality of solar panels available in the market. Then. purchase and install only high-quality solar panels that will produce as much power as they are rated to produce.
How Many Solar Panels Do I Need For A 6Kw Solar System?
The number of solar panels you need for a 6kw solar system depends on the rating capacity of the solar panels. The higher the capacity of the solar panels the fewer panels you will need. The lower the capacity of the solar panels, the more you will require.
If you use 370-watt solar panels, you will need 16 panels for a 6kw solar system.
To calculate this you take the size of the desired system, in this case 6000 Watts, and divide by the output of the panel.
6000W / 370 = 16.2 panels
How much roof space will I require?
The standard solar panel size is 1.0m x 1.7m. You will need 27.2 square meters of roof space to install the solar panels.
You need to have this information before you install your solar panel. Your installer will let you know how many panels you need at the inspection stage of your roof. If you don't have enough space, you could opt for higher-capacity solar panels.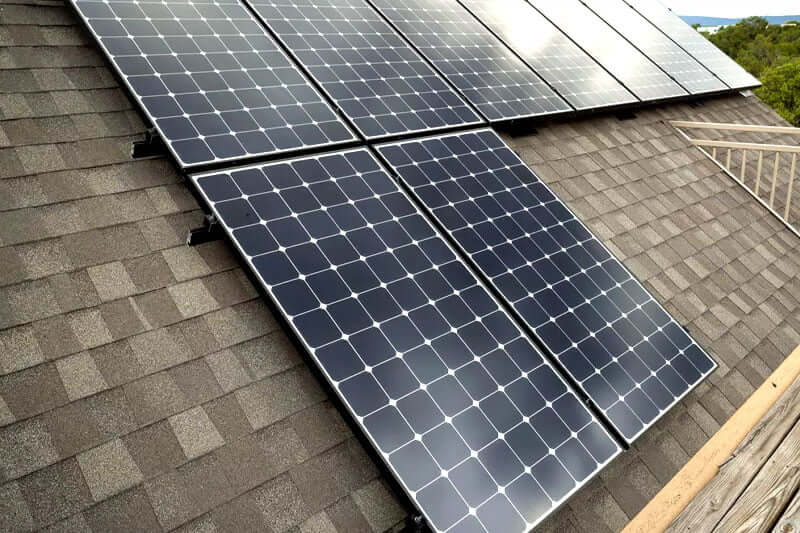 How Much Does A 6kW System Cost
You can expect to pay $6,709 to purchase and install a 6kw capacity solar system. The price includes a federal or state government solar rebate, depending on where you live.
Every new solar customer is eligible to receive a rebate. Additionally, you must purchase your solar panels from an accredited installer.
What Is The Payback Period On A 6kW Solar System?
Your electricity consumption depends on how long it takes to recover your investment in a 6Kw solar system.
It takes a maximum of 5 years for large energy users and even less for those with lower consumption.
How much you save on your electricity bill determines how soon you can recover your investment in your solar panel system.
Get In Touch With A Pro To Install Your Solar system
Gosolarquotes.com easily connects you to professional solar panel installers.
Enter your location at the space provided at the top of the page. Then, fill out the subsequent form to provide more details on your solar installation project.
You will then receive three quotes from professional installers. You may hire any of the three installers who send you a quote.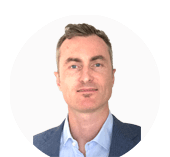 Author: Ben McInerney is a renewable energy enthusiast with the goal of helping more Australians understand solar systems to make the best choice before they purchase. Having an accredited solar installer in the family helps give Ben access to the correct information, which allows him to break it down and make it easily understandable to the average homeowner.