Q Cells Solar Panels Review
Updated: January 25, 2022
Q CELLS solar panels stack up well compared to top brands like Sunpower and LG. Although the panels are not the most affordable or efficient in the market, they still outshine most tier-one brands. That is why we gave them an overall rating of 8.8/10 because of their above-average warranties, performance and efficiency.
This Q Cells solar panels review provides essential information about panels to help you select the perfect solar panels for your home.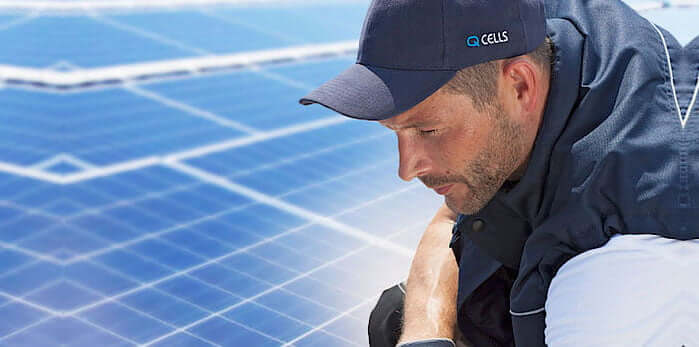 How much do Q Cells Solar Panels cost?
Q Cells solar panels cost around $1.00 on average. Below is the average cost of the solar systems, fully installed. The costs include:
Complete turnkey solar system installation with the Hanwha Q Cells solar modules
Installation by a pre-vetted solar installer from gosolarquotes.com network
STC solar rebate and GST
| System Size (kW) | Average cost (fully installed) |
| --- | --- |
| 6kW | $6,970 |
| 8kW | $9,530 |
| 10kW | $12,050 |
Note: The actual prices vary depending on location, the solar installer you choose and the preferred inverter brand.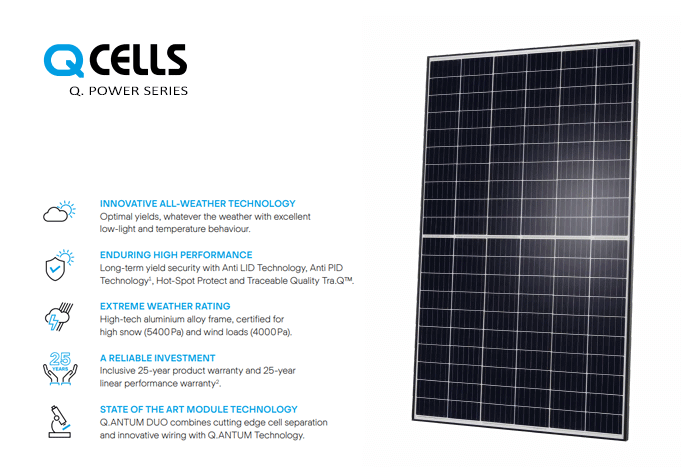 How are Q Cells panels better or worse than their competitors
Cost: 8.5
Quality: 9
Warranty: 9
Efficiency: 8.5
Performance: 9
Value for money: 9
Overall Rating: 8.8/10
Most solar panel manufacturers offer panels with module efficiencies of between 15-20%. Q cells panels' efficiency starts at around 20% (Q.PEAK DUO-G5) and goes up to 20.9% (Q.PEAK DUO XL-G9). This places the Q Cells brand among industry leaders like LG and SunPower.
Q Cells modules have a temperature coefficient of 0.35%, which is low compared to most lower-end solar panels. This increases the panel's performance and efficiency.
Q Cells also offer impressive warranties that match the average industry standard. (12-year product warranty and 25-year performance warranty). Q Cells also offers extended product warranties to 25 years on their Q.PEAK DUO-G6 + Series and Q.PEAK DUO-G8 + Series. This means their solar panel quality is unmatched.
Moreover, Q cells panels come at a relatively low price compared to other solar panels of the same quality.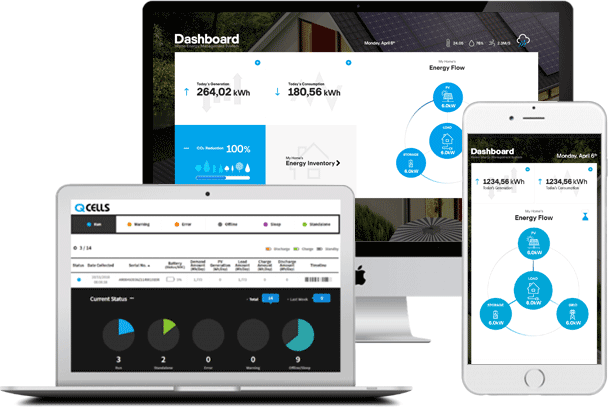 Do Q Cells Modules Have Any Credits/Awards To Back Them Up?
Yes! Hanwha Q cells have won several awards, placing them among the best panels in the Australian market. Some of their awards and credits include:
Intersolar Award with Q.PEAK DUO-G5
"Highest Reputation" Seal Award by Focus Money
Solar Power Award for excellence and Innovation
Top Brand PV Module Europe in 2021 by EuPD Research
Q Cells VS. LG VS. SunPower solar panels
The table below shows how Q Cells solar panels compare to other manufacturers.
| Product name | Q Cells Q. PEAK Series | LG NeON R series | SunPower Maxeon 5 AC |
| --- | --- | --- | --- |
| Manufacturer Logo | | | |
| Product image | | | |
| Cell Number | 60 cells | 60 solar cells | 66 solar cells |
| Cell Type | Monocrystalline Q.ANTUM half cells | Monocrystalline/ N-type | Monocrystalline Maxeon Generation 5 |
| Power Output | 390W | 380W | 415W |
| Solar Panel Efficiency | 20.8% | 22.0% | 22.2% |
| Company average turnover (USD) | $2.42 billion | $47.91 billion | $2.7 billion |
| Annual Power Degradation | 0.54% | 0.3% | 0.25% |
| Number of busbars | 12 | 12 | N/A |
| Approximate cost per watt (AUD retail incl GST) | $1.00 | $1.25 | $1.80 |
| Approximate cost per module (AUD retail incl GST) | $375 | $468 | $750 |
| Dimensions | 1840 x 1030 x 32mm | 1,700mm x 1,016mm x 40 mm | Not Mentioned |
| Weight | 19.5kg | 17.5kg | 21.1kg |
| Product Warranty | 25 years | 25 years | 25 years |
| Performance Warranty | 25 years | 25 years | 25 years |
| Operational Temperature Range | -40°C – 85°C | 44 ± 3°C | −40°C to +60°C |
| Made in | South Korea | South Korea | Malaysia/Philippines/Mexico |
| Datasheet supplied? | Yes | Yes | Yes |
Range of Q CELLS panels reviewed
Q Cells panels are approved by the Clean Energy Council. The modules we will review include:
Q. Power Series
Q. Peak Series
Q. Maxx Series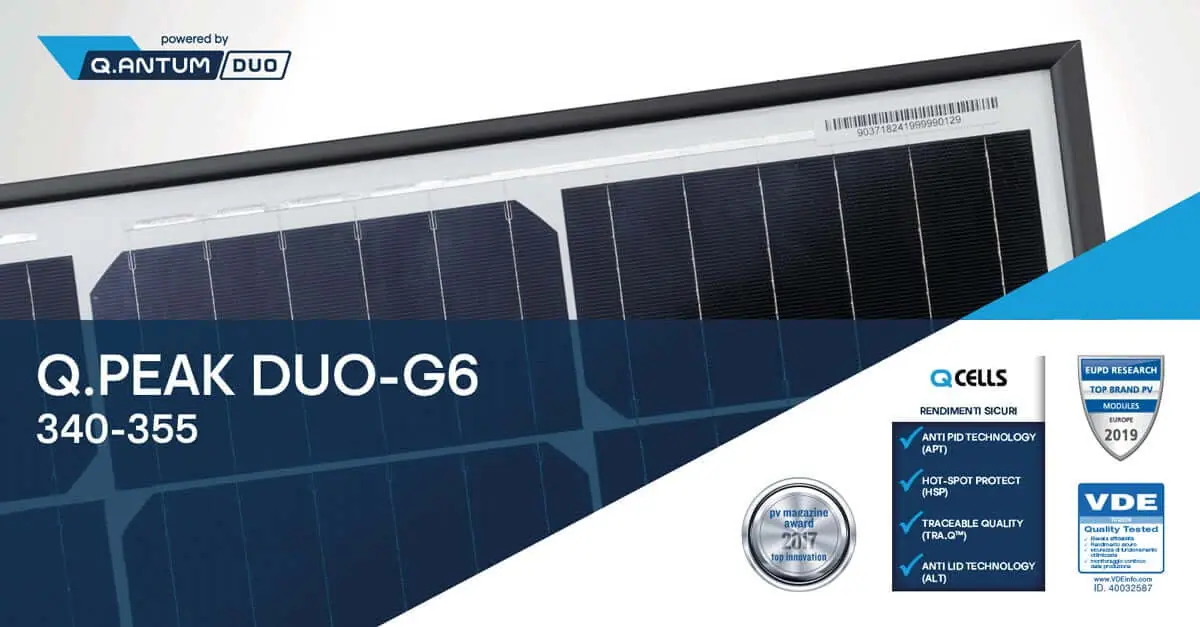 Known to be the most cost-effective Q Cell solar panel, the Q. Power is a fantastic option for homeowners. The most popular panel model in the series is the Q. Power-G5, which won 2014's Best Polycrystalline Solar Module Award.
Features
Polycrystalline cells
Bus-bar technology
12-year product warranty
25-year performance warranty with 83.0% power output guarantee
Up to 17.4% module efficiency
0.6% annual degradation rate
High snow (5400Pa) and wind loads (4000Pa)
Anodised aluminium frame
Ideal for residential and commercial applications (both rooftop and ground mounting)
Q Cell's Q. Power series is the best of their polycrystalline modules. The panels embrace the evolving polycrystalline technology and the 6-busbar technology, significantly improving its power yield.
The cells use anti-LID & PID technology to reduce Light-induced and potentially-induced degradation, which might affect your system performance.
The blend of these technologies improves the panel's reliability and efficiency.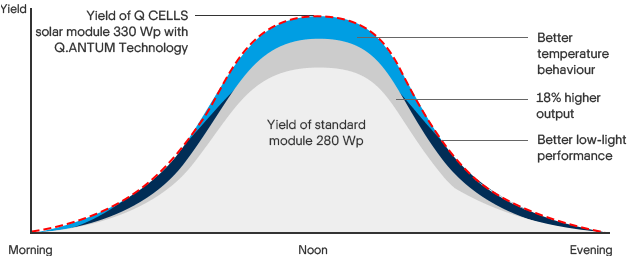 The Q. Power series solar panels maintain a 97.0% nominal power output during the
first year. After 10 years, this output efficiency declines to about 91.6%, then at least 83.0% of its rated power output by the 25th year.
The degradation rates for these series stand at 0.6% annually, slow enough to ensure faster ROI on your investment.
Q Cells assures you that this product is a reliable investment by offering a 12-year product warranty – which is two years longer than the standard 10-year warranties.
They also offer a 25 years linear performance warranty that is now becoming the industry standard.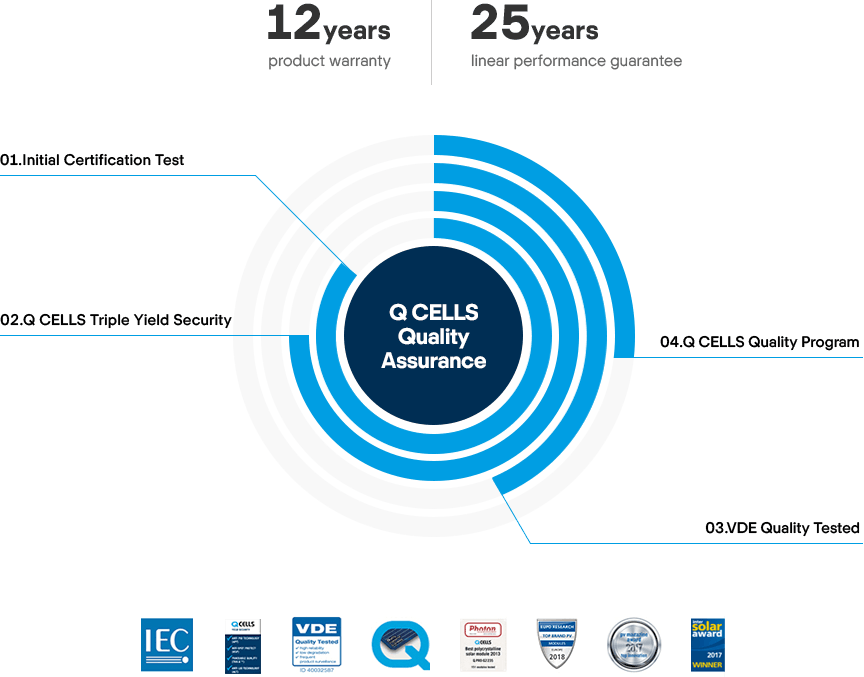 In ideal conditions, the maximum output of the Q. Power series panels is around 280W with an efficiency of up to 17.4%. The panel's heat tolerance is also good (-0.40%°C), and its performance in extreme weather conditions is impressive.
Panels needed for 6.6kW solar system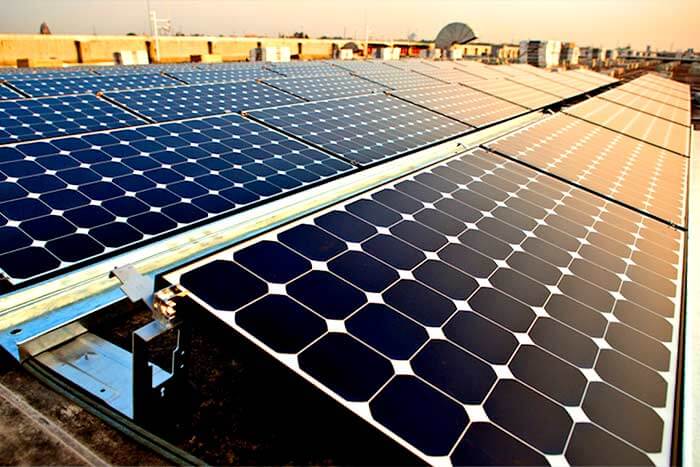 Q. Peak Series is Q Cell's most versatile and popular solar panel in the market today. The series features award-winning solar panels from the Q. Peak DUO G5 + to Q Peak G9. Panels in this series are known for their high module efficiency.
Model
Q. Peak DUO G5 Series
Q. Peak DUO G6 Series
Q. Peak DUO G7 Series
Q. Peak DUO G8 Series
Q. Peak DUO G9 Series
Features
Monocrystalline Q.ANTUM solar half cells
Q. ANTUM DUO technology
25-year product warranty
25-year linear power warranty
Up to 21.1% module efficiency
Black anodised aluminium frame
Ideal for commercial and residential installations
High snow (5400Pa) and wind loads (4000Pa)
Q Cell's Q. Peak series features the company's state-of-the-art Q. ANTUM DUO technology, which is designed to increase solar panel efficiency in small surface areas.
The series combines the half-cut cell technology and the busbar technology to lower the BOS costs and drastically improve the solar module's efficiency in all weather conditions.
Q Cells also uses anti-LID technology, saving up to 20% in power losses from power-induced degradation. To help you get all the information about the panels, Q. Peak solar panels also come with the Tra.Q™ Technology, which helps in tracking.
Q. Peak solar panels generate at least 98% of their rated power output within the first year. By the 10th year, the power output reduces to around 93.1% of the nominal power output. With a maximum of 0.54% degradation rate, you're guaranteed about 85% of the rated power output by the 25th year.
Q Cells offers a 12-year product warranty on all their Q. Peak panels and a 25-year performance warranty to show their faith and confidence in their product.
If that's not enough, the company has also extended its product warranty on the newer models, i.e., Q. Peak DUO G5 + and Q. Peak DUO G6 +, to 25 years.
In the best conditions, the Q. Peak series solar panels can generate up to 390W with an efficiency of 20.8%. The solar panels can support up to 5400/4000 wind/snow load, and it is certified as ammonia, salt, and mist resistant.
Panels needed for 5kW solar system
Due to the high performance of the Q. Peak solar panels, you won't need to invest in many solar panels. You'll need about 17 solar panels to satisfy your daily energy requirements. This makes it perfect for installation in both residential and commercial properties.
Datasheet: Q. Peak Series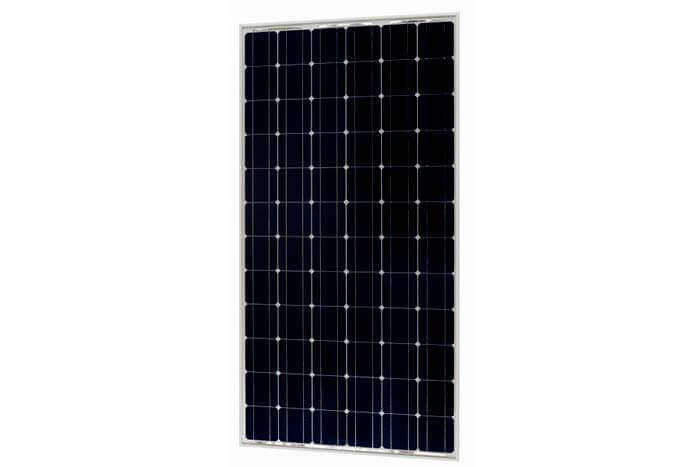 Q Cell's Q. MAXX series is quite similar to Q. Peak G5 + and G6 +. Their efficiency is almost similar, and their designs aren't too far apart. This series features the Q. MAXX 320W – 325W and the Q. MAXX – G2 354W-360W solar panels.
Model
Model
Q. Maxx 320 – 335
Q. Maxx G2 345 – 360
Features
Monocrystalline Q.ANTUM solar half cells
Q. ANTUM /bus-bar technology
15-year product warranty
25-year linear performance warranty
Up to 20.1% module efficiency
High snow (5400Pa) and wind loads (4000Pa)
Black anodised aluminium frame
salt mist corrosion resistant
Suitable for residential and commercial installations
Q. MAXX uses cutting-edge cell separation, Q. ANTUM technology, and innovative wiring solutions to provide the best power output and efficiency. The series also embraces the busbar technology by doubling the number of busbars to 12.
The Q. ANTUM tech helps lower the BOS costs and increases each panel's yield per square meter. It also helps the panel boost its performance in low-light conditions and cloudy days.
Q. MAXX solar panels also use anti-PID technology, anti-LID technology, Tra.Q™ for tracing, and hotspot protection.
Q cells assure you of a 98% nominal power output in the first year and a 0.54% annual degradation afterwards. During the first 10 years, the panels' power output stands at 93.1%. After 25 years, you can expect at least an 85% power output of its initial ratings.
Unlike the Q. Peak extended warranty guarantee, Q. MAXX maintains a 12-year product and a 25-year performance warranty. This shows that Q Cells backs their product well.
The maximum power output of the Q.MAXX series panels is 360W, with an efficiency of 20.1% in the best conditions. The panels are versatile and can accommodate harsh weather conditions thanks to their high-quality alloy frames and wind and snow loads of 5400/2400 pascals.
Panels needed for 3kW solar system
To install the Q. MAXX solar panels on a 3kW solar system, you'll need about 10 solar panels. This makes these panels a good choice for residential homes and buildings with small roof spaces.
Datasheet: Q. MAXX Series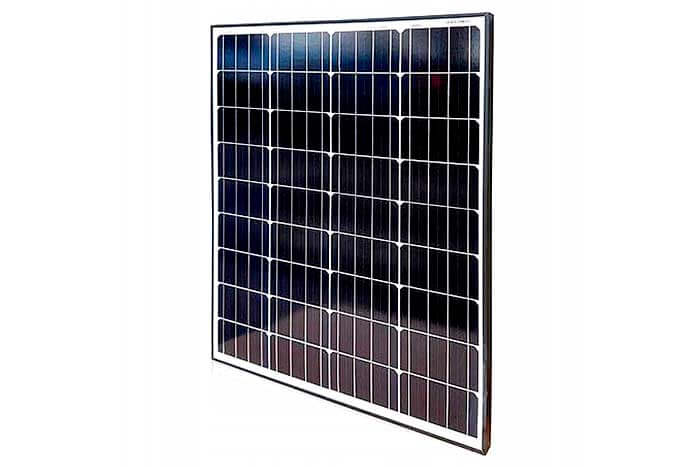 Latest leap forwards for Q Cells solar panels
Q cells has been a leader in the solar industry since its founding in 1991 in Germany.
In 2007, this solar company started developing the Q.ANTUM technology, the advanced PERC technology for their panels. Later in 2012, Q CELLS became the first solar panel manufacturer to begin mass production of solar panels using the innovative PERC technology.
The company's proprietary Q.ANTUM technology has since been improved into Q. ANTUM DUO technology involving MBB design, half-cell, and wiring interconnection.
In 2019, Q cells released the Q.PEAK DUO-G9 series, which uses the Q.ANTUM Z Technology (Zero-gap technology). Q CELLS, a technology leader in the solar energy industry, has continued to build its brand in the market through its breathtaking technological breakthroughs. The company is now developing perovskite tandem cell and N-type cell technologies.
Q CELLS solar company has a solid foundation in the solar manufacturing business, and they are now expanding into energy storage solutions, energy retail, and downstream development.
Why Q CELLS solar panels?
When it comes to new solar technologies, no company outpaces Q Cells. The company has invested heavily in R&D with around 4 state-of-the-art Research and development centres.
This allows them to continuously improve their products, ensuring that customers only get the best.
Their 12-year product and 25-year performance warranty, combined with an efficiency of up to 19.5%, also mean a reduced payback period.
Q Cells also offers a wide range of solar panels, giving homeowners the freedom to choose the best panel series for their property.
Q Cells uses their own technology, Q. ANTUM solar cell technology, in all their solar panels. This technology is based on the PERC technology (Passivated Emitter Rear Cell) and is only improved by a special Nano coating.
The coating works like a regular mirror, reflecting the otherwise unused sun rays to the cell, increasing its sunlight absorption.
The panel also comes with laser-fired contacts that enhance the cell's electrical properties, increasing its efficiency incredibly.
Newer Q Cell Peak series models also use busbar technology and half-cut cell technology to reduce internal power losses and increase output.
Other technologies integrated into the solar panels include the anti-LID (Light-induced degradation) technology, anti-PID (potential Induced degradation) technology, Hot Spot Protect, and the Tra.Q™ technology used for panel tracking.
Q CELLS solar panel specification/ datasheet
| | Q. Power | Q. Peak | Q. Maxx |
| --- | --- | --- | --- |
| Cell Number | 60 cells | 60 cells | 60 cells |
| Cell Type | Polycrystalline | Monocrystalline Q. ANTUM half cells | Monocrystalline |
| Power Output | 280W | 390W | 360W |
| Panel Efficiency | 17.4% | 20.8% | 20.1% |
| Annual Power Degradation | 0.6% | 0.54% | 0.54% |
| Dimensions | 1650 x 991 x 35mm | 1840 x 1030 x 32mm | 1740 x 1030 x 32mm |
| Weight | 18kg | 19.5kg | 19.9kg |
| Product Warranty | 12 years | 25 years | 12 years |
| Performance Warranty | 25 years | 25 years | 25 years |
| Operational Temperature Range | -40°C to 85°C | -40°C to 85°C | -40°C to 85°C |
| Made in | South Korea | South Korea | China |
Yes. With the company dominating around 12% of the Australian market, it only makes sense to have an office in the country. Their Australian head office is situated in Sydney, New South Wales, but their warehouses are distributed all over the country.
Why an Australian office is important
Since Q Cells is one of the biggest players in Australia's solar market, homeowners want to ensure that they can depend on the company to fulfil their warranty claims.
An office makes it easier to contact the company and resolve their customers' issues quickly. This is better than getting stuck trying to call the company's headquarters in South Korea.
Q Cells started in 1999 in Germany and has been producing silicon cells since 2001, and eventually started producing solar panels in 2010. The company was acquired by Hanwha Group in 2012 when it became insolvent due to significant losses. In 2015, Hanwha Group merged Q cells with Hanwha SolarOne, one of their subsidiaries, to form the Hanwha Q Cells solar we have today.
The panels were originally manufactured in Germany, but the manufacturing facilities have moved to Malaysia, South Korea, and China.
As of 2019, the company shipped around 8.3GW of solar modules worldwide.
Are Q Cells panels good for rooftop solar?
Yes! Their high efficiency and power output mean that you won't need many solar panels, and their all-black aesthetics complement your roof well.
Q Cells has also ensured that their solar panels are well suited for Australian climate conditions. The Q.Maxx series panels, are not only low in cost, but they're also salt and corrosion resistant, making them suitable even for homes in coastal areas.
Q CELLS offers the most efficient panels in the market. The panels are affordable and durable, with performance warranties of up to 25 years. The company has been in the industry for decades, so you can be assured that they will honour their warranty. If you are looking to install solar power, Q CELLS solar panels are an excellent choice for you.
Although Q Cells modules do not offer industry-leading performance or efficiency, they are extremely reliable and affordable. This makes them an excellent choice for any homeowner considering installing a solar system.
Yes, Q cells is one of the largest solar panel manufacturers in the industry, shipping approximately 9GWof solar modules every year. More so, the panels have product warranties of 15-25 years.