Solar Panel Installation Cost
Updated: August 29, 2023
The cost of installing a solar panel system will depend on the size of the system you need, the company used to install the system, and the size of the rebate your state gives.
The average cost of a solar system installed is $6,709. Priced quoted by companies always include installation.
The cost of solar panel systems by installers is the price after the government rebate has been applied/ deducted.
The solar rebate or also known as the STC scheme refers to the incentive the federal government gives eligible households when they install a solar PV system in their home.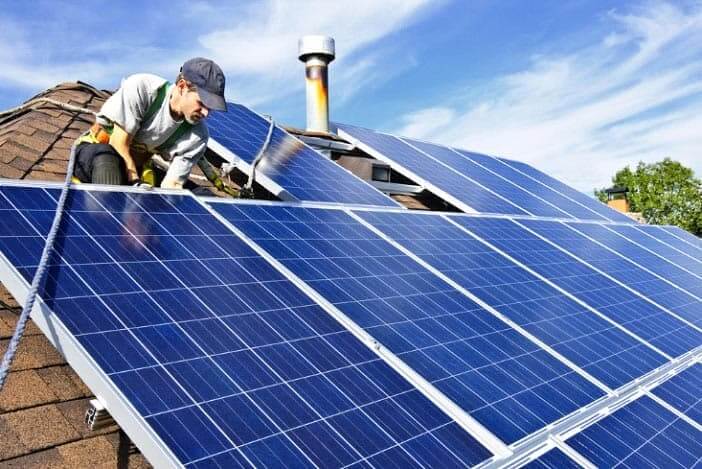 The rebate given by state governments varies depending on these three main factors; the number of solar panels you are buying, your location, and year of installation.
⦁   Number of solar panels you are buying – depends on the kW size you want for your home. The rebate applies only to solar power systems below 99.9 kW.
⦁   Location – the sunnier your location is, the bigger the solar refund you will get. Your postcode is needed to calculate for the solar rebate as they have already divided it into four zones in Australia.
⦁   Year of installation – the solar rebate is being phased out every year. Meaning, if you install your solar system next year, you will get less solar rebate than this year. It is reduced every year until it goes to zero.
Below are some pointers of the cost of solar energy by system and house size with the average yearly savings and cost per state:
| Home Size | System size | No. of panels | System cost | Average yearly saving |
| --- | --- | --- | --- | --- |
| Small | 1.5KW | 6 | $3,198 | $690 |
| Small - Med | 2KW | 8 | $3,545 | $986 |
| Medium | 3KW | 12 | $4,094 | $1,478 |
| Med - Large | 4KW | 16 | $4,929 | $1,971 |
| Large | 5KW | 20 | $5,726 | $2,364 |
| X Large | 6KW | 24 | $6,709 | $2,981 |
| XX Large | 7KW | 28 | $7,468 | $3,565 |
| Space Ship | 8KW | 32 | $8,229 | $3,952 |
| State | 1.5 kW | 2KW | 3KW | 4KW | 5KW | 6KW |
| --- | --- | --- | --- | --- | --- | --- |
| New South Wales | $3,198 | $3,545 | $4,094 | $4,929 | $5,726 | $6,709 |
| Victoria | $3,277 | $3,705 | $4,294 | $5,209 | $6,045 | $7,108 |
| South Australia | $3,198 | $3,545 | $4,094 | $4,929 | $5,726 | $6,709 |
| Western Australia | $3,198 | $3,545 | $4,094 | $4,929 | $5,726 | $6,709 |
| Aust. Capital Territory | $3,198 | $3,545 | $4,094 | $4,929 | $5,726 | $6,709 |
| Queensland | $3,198 | $3,545 | $4,094 | $4,929 | $5,726 | $6,709 |
| Avg. of All combined | $3,211 | $3,571 | $4,127 | $4,975 | $5,779 | $6,775 |
What else might affect the cost of solar power installation?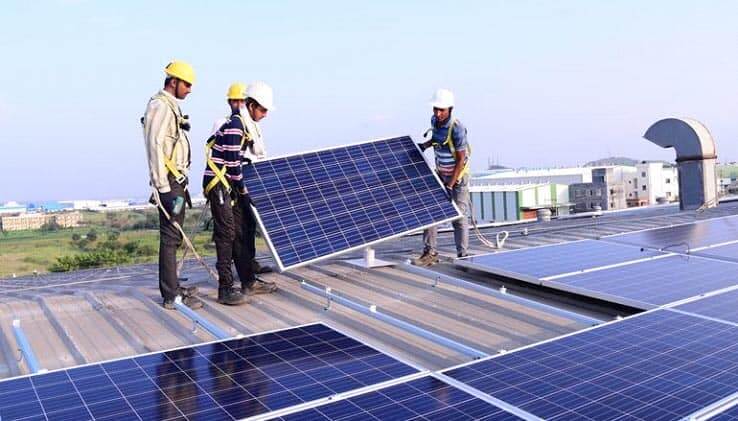 Every office or home has different electric requirements and the exact cost of going solar cannot be determined that easily. A lot of process goes into computing the exact cost of installing solar PV systems. Installing a new solar PV system comes with factors that can affect its overall cost as well.
These are some of the factors:
Power consumption and electrical demand
You need to calculate how much electricity a resident consumes per month to determine the solar power system size you need for your home and the number of solar panels installed. If you have a lot of electrical appliances in your home like a water heater, electric stove, air conditioning, washing machine, electronic gadgets, refrigerator, etc., your electricity bills will most likely be higher and the size of the solar system you need will be larger.
To get an idea, look through your electricity bills over the course of a year and calculate the average monthly electricity consumption.
Roof type
If your roof is small, the amount of space available for solar panels will be lesser than bigger roofs. The smaller array you have, the less the cost of your installation since less time and equipment will be needed for installation. As suggested, you'll get the best performance from solar panels if they are at a 30-degree angle and facing south or west since they will be facing the sun. You'll get the most electricity for your home and avoid any reduced output. If your roof is flat, then your solar installer can install brackets to make your solar panels sit at the right angle to get the best exposure to the sun's light. Another factor is the steepness of your roof. It means that if your roof is steeper, the more caution the installers need to consider while working on your roof and the more time they will take to finish the project which can add the cost to the installation.
If your roof is in no way suited for installing solar panels to work efficiently, you can customize your roof but it will add cost to your solar power installation.
Roof condition
Let's face it, your roof is the foundation of your solar panels. In order for your solar panels to safely stay put in the years to come, your roof must be solid and strong. The stronger your roof is, the longer your solar panels will stay and the more electricity generated for your home.
The age and condition of your roof is important and if you assess that it can't handle carrying your solar panels, you may need to conduct repairs or replacement that may affect the cost of your solar installation. Remember, even with new solar panels, a bad roof will not help generate the solar energy you need. Some things you need to check on are the following:
⦁   Age of your roof – you have to determine its age to know if it still can withstand the weight of solar panels. An old roof can crack if heavy equipment is placed on top of it and more so if your solar panel will stay for at least 30-50 years. Also, if your roof is old and can't stand drilling into its tiles, then you need to consider it for repair or replacement.
⦁   Loose or broken tiles – replace those which are broken and repair those which are loose otherwise any solar panel you place will not be anchored well. 
⦁   Worn-down materials – inspect if there are other parts of your roof that became fragile over time before you install solar panels.
⦁   Sealants – sealants applied on the roof may be worn out over time so check those too if it needs reapplication or repairs.
⦁   Cracks – if there are leaks inside the house, most likely your roof has cracks and open holes that should be checked.
⦁   Roof support – check if the supports of your roof are still intact to prevent structural damage that can collapse.
Solar panel mounting hardware
Mounting hardware is also called the racking system that is used for the solar panels. It is used to put the solar panels in place on the roof. The mounting hardware differs depending on the local weather conditions, the pitch of the roof, and the size of the solar array. Usually, the installers are the one who chooses the mounting hardware they will use for your solar system unless you install your own solar panels.
Installer demand
There are times when the demand for solar installers is high. If this happens, they tend to charge more than the usual price. Based on some suggestions, solar installing companies are low in demand during spring and early autumn. But most importantly, ensure that you deal with accredited installers as though the solar industry is filled with many solar providers, not all have accreditations from the clean energy regulator.  
Solar panel quality
Not all solar panels have the same price. If you choose a higher quality solar panel and well-known brands, the more money you have to shell out. Though these will be a great investment in the long run since you'll save a lot more in the years to come if you purchase the best solar panels. You have to remember that the most expensive panels don't necessarily mean they're the best, so you should do a lot of research about different brands of solar panels or you can ask for a recommendation from an expert. Again cheap solar panels don't mean they are bad off, but do more due diligence before buying from any solar panel brands. 
Solar inverter quality
Just like solar panels, solar inverters come in a variety of sizes and brands. Depending on what you will choose for your solar system, it will cost more if you buy a more popular brand. Some inverters differ in capabilities, efficiencies, and ratings so it's best to talk to a professional about which inverter is most appropriate for your solar array.
Amount of rebate
As discussed in the first portion of the article, the amount of rebate differs from the area where you live, the size of your solar power system, and the year of installation. The amount of rebate will affect the cost of your overall solar PV system installation so it is best to determine how much rebate you will get for you to calculate your overall budget.
Feed-in tariff
With the ever-improving solar technology, power generation is now much easier and homeowners are now generating more electricity than they can use. The feed-in tariffs will also save you a buck as you can send the excess energy back to the electricity grid. Check with your local energy company to see if they have a feed-in tariff and how much they pay for the power you send back. If that doesn't work, consider buying solar battery storage to help store the excess power. 
How to find the best local installer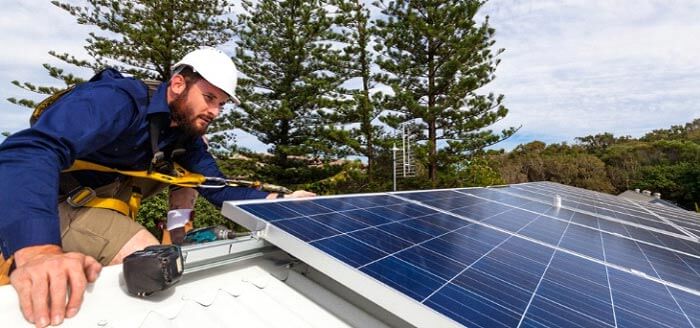 Now that you have made the decision to go solar, it is time to look for an approved solar retailer. You will be using your solar power system for a very long time, so you have to ensure that the installer you hire is the best, has intensive knowledge and experience, and is reputable, licensed, and insured. Above all, ensure they are registered by the Clean Energy Council.
Here are tips for you to choose the best local solar installer in your area:
Get estimates from 3 to 5 installers – It makes sense to get multiple quotes from different installers as this will help you see which companies are responsive and give you a background on how they provide customer service. It can help you compare prices to determine which one is more suited to your budget.
Some companies will conduct site inspections to provide you with a more accurate quotation. Maximize the time to ask them for additional information like their permits, how many solar panels you will need based on your monthly electricity usage, and if they offer workmanship warranties.
Workmanship warranties cover you from the wrong installation process committed by the installer. This will cover the repairs if something goes wrong, like loose screws in a solar panel. Also, ensure that the company can provide this warranty and that it's not fly at night. Check if they have a good history of conducting in the solar business.
Another good idea is to ask for recommendations from friends, neighbors, or colleagues about their solar installers. This ensures you get honest and great feedback about their installer's service. A strong and solid relationship with your installer is also important to make sure you have good communication with each other, so do not only judge their experience but also their attitude and character.
#1.  Check the equipment (panels and inverter) being used – Visit their company and inspect if they have the complete and right equipment to serve you. Check if the panels and inverter brands they offer are a good fit for you. You can also ask their expert opinion on which kind of solar power system best fits your home.
#2. Check on the quality of equipment vs price – visit their company and see the quality of their equipment if it is properly maintained and properly stored and compare the quoted price they gave you. This will help you decide if the quote is worth the price.
#3. Check online reviews – checking online reviews lets you know if they have good or bad reviews. These reviews can give you an idea of how high or low their rating is with these local installers. You must also take into account that some problems may arise so reading a not-so-great review may come up but also check if the company did anything to correct this negative experience so you'll know if they will do it if it happens to you, too.
#4. Check ABN lookup for recent name changes to run from bad reviews – ABN stands for Australian Business Number. ABN Lookup provides access to information provided by businesses when they get their ABN. You will be able to see their status and see if they changed their company name recently to run from bad reviews.
#5. Check if they are registered by the Clean Energy Council- This is important as a company not registered by the clean energy council will not be eligible for STCs. Thus, your chances of getting the government's solar rebates will be highly jeopardized. 
It's no secret that when you want to generate electricity by installing solar energy in your home is a big investment and commitment, so it is crucial for you to find a good company/installer that can help you with this to provide you with accurate information regarding your solar power system, as well as provide excellent service. Do thorough research and follow these tips: find a company that you can trust, an expert in the field and has the certification to conduct this kind of business, has licenses and insurance, and has a great reputation in the field of solar. As long as you follow these pointers, you won't have to worry about your solar panels because they will be in good hands. Save money through renewable energy by turning to solar energy to power your home!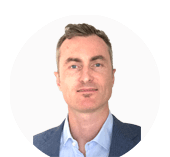 Author: Ben McInerney is a renewable energy enthusiast with the goal of helping more Australians understand solar systems to make the best choice before they purchase. Having an accredited solar installer in the family helps give Ben access to the correct information, which allows him to break it down and make it easily understandable to the average homeowner.