Updated: January 25, 2022
REC Group has, for a long time, been one of the biggest PV solar manufacturers in the world. Founded in 1996 in Norway, the company has risen from being a pioneer in the industry to one of the global solar leaders.
In 2015, REC was purchased by Norway's Elkem Group (Bluestar Investment Co. Ltd which has steered it to be among the largest European solar manufacturers.
By the end of 2019, REC boasted of producing and shipping more than 38 million solar panels.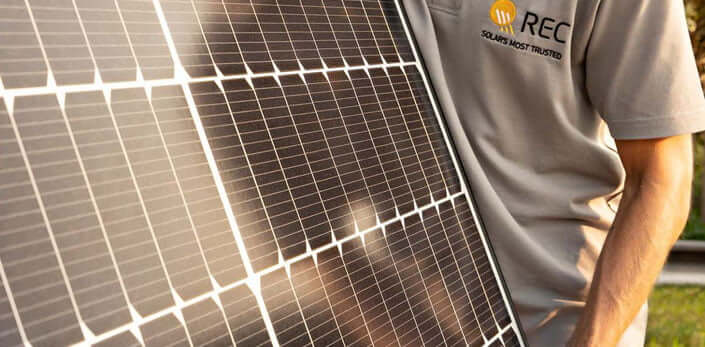 The main reason to choose REC solar panels is the quality of their products. REC subjects all their solar panels to strict internal testing, which ensures that all their panels pass industrial certifications and testing.
Their strict testing also means that their solar panels can withstand extreme weather conditions and environments.
REC also boasts of offering one of the best solar panel warranties in the market. All their panels receive a 20-year product warranty and a +5 years product warranty extension through their REC ProTrust Warranty.
The company also produces sustainable products and has received numerous awards for its sustainable productions.
Since its inception, REC has been a global leader in PV solar cell technologies. The company was the first ever to release half-cut cell technology solar panels, which have forever changed solar panel efficiency.
It has built upon this technology, now adding the PERC (Passivated Emitter Rear Cell) cell structure in their Twin Peak series.
Recently, the company released its Alpha series which uses the Heterojunction cells (HJT) technology, based on N-type Silicon. They combine this technology with their advanced cell interconnections and multi busbar technology to boost the efficiency of their panels.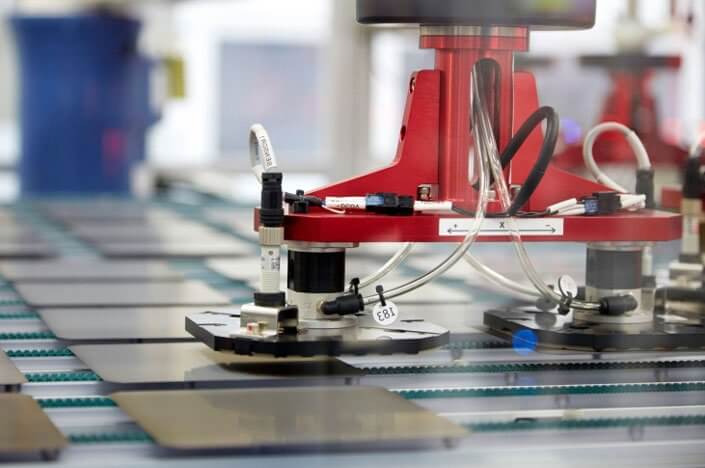 Are REC solar panels perfect for rooftop solar?
Yes! REC solar panels are known for their high efficiency and performance. With panels reaching outputs of 380W (Alpha panels) you are assured that they'll be great on your roof.
These panels are designed to withstand extremely harsh winds, hail, snow and extreme heat. This makes them viable for a rooftop in any location.
REC solar panels also come in a variety of designs and colors. So, if your roof aesthetics is one of the factors you consider, you'll find what you want with REC.
Range of REC panels reviewed
Series
Model
REC Alpha and Alpha 72
REC380ALPHA
REC450ALPHA72

REC N Peak
REC310NP
REC315NP
REC320NP
REC325NP
REC330NP

REC TwinPeak 2 Mono
REC300TP2M
REC305TP2M
REC310TP2M
REC315TP2M
REC320TP2M

REC TwinPeak 2s Mono 72
REC370TP2SM 72
REC375TP2SM 72
REC380TP2SM 72
REC385TP2SM 72
REC390TP2SM 72
REC395TP2SM 72
REC400TP2SM 72

Unveiled in early 2019, this is the latest series released by REC. The Alpha panels feature an impressive performance, efficiency, and power density compared to the conventional solar panels.
Size: 1721 x 1016 x 30mm
Cell type: Half-cut cells with HJT technology
Cell number: 120 half-cut
Output: 380W
Weight: 19.5kg
REC uses the Heterojunction (HJT) cell technology on these panels, to achieve their high outputs of 380W and 450W on the alpha and alpha 72 series respectively.
The panels in this series also combine HJT with 16 micro-busbar technology that improves the overall module conversion efficiency to around 21.7%.
To reduce LID losses,
REC adopts the N-type silicon cell technology and advanced cell connections which minimize thermal stress. They also use their unique twin design on each panel to reduce internal resistance and improve the panel's shading output.
REC's Alpha series was designed with durability and lower degradation in mind. The panels assure you of an industry record of 0.25% degradation rate, with a 92% power output efficiency of its initial capacity after the 25th year.
This low degradation ensures faster ROI for homeowners and longer durability of their solar panels.
REC prides itself in a 20-year product warranty for their alpha series panels, with a 5-year extension opportunity under the REC ProTrust warranty. The panels also come with a 25-year performance and labor warranties – no company offers a better guarantee.
Under optimum conditions, the maximum power output for the Alpha series is 380W with a 21.7% efficiency. For the Alpha 72 series, the maximum output hits 450W, with a 21.3%.
These panels indicate a 20% better power yield, compared to the standard solar panels of the same sizes.
Panels needed for 6.6kW solar system
If you want to install these REC panels on your 6.6kW solar system, you'll need around 14 panels with the REC Alpha 72 series, and 17 panels with the Rec alpha series.
Datasheet: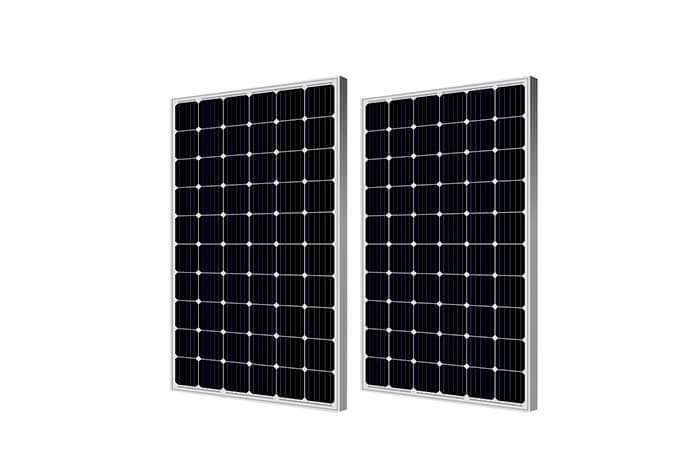 The N-Peak series was REC's first solar panels developed using the N-type silicon. It was designed with power efficiency in mind, allowing panels to generate more energy per square meter.
Size: 1675 x 997 x 30 mm
Cell type: Half-cut mono c-Si n-type cells
Cell number: 120 half-cut
Output: 330W
Weight: 18kg
REC N-Peak solar panels use n-type black monocrystalline solar panels with their half-cell technology, resulting in high quality, efficiency, and output.
The n-type technology maintains zero Light Induced Degradation (LID) losses, and when combined with PERT (Passivated Emitter Rear Totally diffused) technology drastically improves cell efficiency.
REC also implanted the Twin twist panel design on this panel, ensuring continuous power generation even when one of the panels is partially shaded.
REC N-Peak series panels guarantee customers of high-power output throughout the lifetime of the solar panels. The panels offer around 93.0% output of its initial output within the first 10 years and 86.0% of the initial output by the 25th year.
This reflects a 2% degradation within the first year and a 0.5% degradation rate within the subsequent years.
The company proves their faith in their products with 20 years product warranty and a 25-year linear power warranty. The product warranty also has an extension option if installed by one of REC's recommended solar installers.
The panel efficiency of the N-Peak series panels is 19.8% with a maximum power output of 330W in the ideal conditions.
This panel also performs well in harsh environments, thanks to its super-strong frame designs. It can support up to 7000 pascals of loads, which is a significant improvement from the conventional 5400 pa from other Tier 1 manufacturers.
Panels needed for 5kW solar system
For a 5,000kW solar system, you'll require about 15 solar panels. This makes the REC N-Peak panels a great option for homeowners with limited roof space.
Datasheet: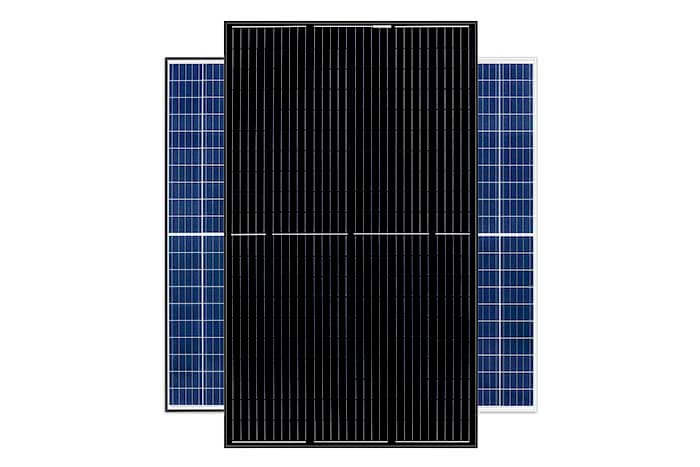 REC Twin-Peak 2 Mono Series
REC's Twin-Peak 2 Mono Series is designed based on their award-winning TwinPeak technology, featuring an improved efficiency.
Size: 1675 x 997 x 38 mm
Cell type: Half-cut mono-Si p-type PERC cells
Cell number: 120 half-cut
Output: 330W
Weight: 18.5kg
This series combines p-type monocrystalline cells with PERC technology and the half-cut technology to get the most efficiency from the panels. The p-type mono feature ensures a higher power output per meter squared while lowering the BOS costs.
TwinPeak 2 Mono panels also utilize REC's twin design which improves the panel's efficiency during partial shading. This results in a higher power output overall.
The REC TwinPeak 2 Mono panels maintain a 0.7% degradation rate, ensuring that you can expect at least 97.5% of its initial output in the first year, and at least 80.7% of the output during its 25th year.
REC offers a 20-year product warranty for solar panels in this series and a 25-year performance warranty. There's also a 5-year product warranty extension for solar panels installed by REC certified installers under their ProTrust Warranty. This is a pretty good backing for their products.
The maximum power output of these REC series is 330W with a high 19.8% module conversion efficiency. Compared to other 60-cell panels, the TwinPeak 2 Mono generates around 25 more Watts!
Panels needed for 3kW solar system
Since it's built around efficiency, you'll only need 9 TwinPeak 2 Mono panels to generate enough energy with your 3kW solar system. It's the perfect solar panel for residential, commercial, and utility projects.
Datasheet: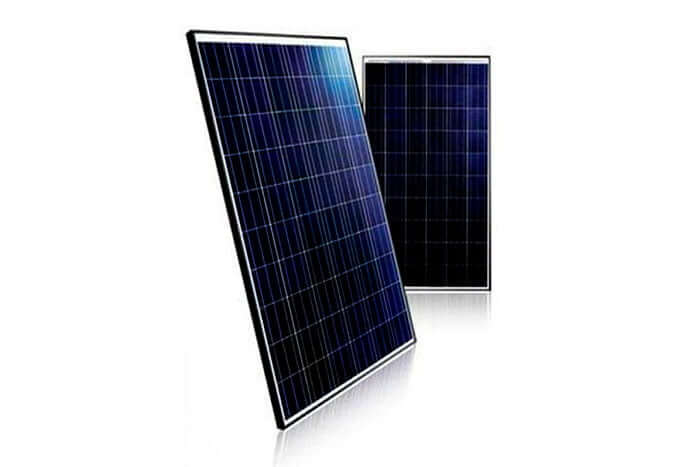 REC Twin-Peak 2s Mono 72 Series
The REC TwinPeak 2s Mono panels is an improved 72-cell variant of the TwinPeak 2 Mono series, based on REC's TwinPeak technology. It's only more efficient and outputs more power.
Size: 2005 x 1001 x 30 mm
Cell type: Half-cut monocrystalline PERC cells
Cell number: 144 half-cut
Output: 400W
Weight: 22kg
The REC TwinPeak 2s Mono panels incorporate the P-type monocrystalline cell technologies and the REC twin designs which significantly improve the performance of these panels.
This blend of different technologies leads to lower BOS costs, better performance in shaded conditions, and higher yields. The twin design ensures a much better power output per square meter than most 72-cell standard multi-crystalline panels in the market.
The Rec TwinPeak 2s Mono 72 panels maintain a maximum degradation rate of 0.5% on all their solar panels. By the 25th year, the solar panels will still generate at least 86.0% of its initial output.
The low degradation rate means a faster payback period and long-lasting performance from the panels.
REC provides a rock-solid guarantee for their solar panels with a 20-year product warranty and a 25-year linear power output warranty. If you have your solar panels installed by a REC certified solar installer, you'll also have the opportunity to grab a 5-year product warranty extension and 25-year labor warranty.
The REC TwinPeak 2s Mono generates the highest power output, 400W, then other REC solar panels, with a 20.0% module efficiency.
This makes it one of the best performing panels in the market.
It's also really lightweight, 22kg, compared to its size and output, making installation very easy.
Panels needed for 10kW solar system
Even though a 10kW solar system is quite large, you'll only need 10 REC TwinPeak 2s Mono solar panels to meet your energy demands. This is mainly because of their high efficiency and output.
Datasheet: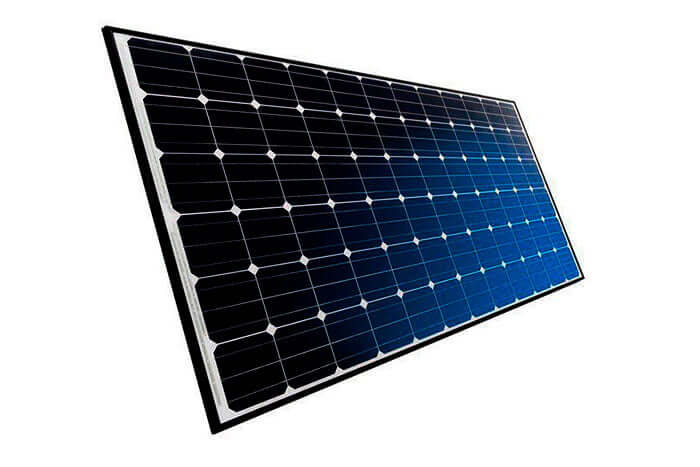 Yes! REC has offices in major cities in Europe, the US, Asia, and Australia. Their offices in the country can be found in Melbourne CBD.
Why an Australian office is important
Being a foreign manufacturer, homeowners seeking their 10/12/15-year warranty claims can have a hard time if the company doesn't have an office in the country.
REC's Australian office not only makes solar panel distribution easier; it also helps improve its customer service to Australian homeowners.
REC solar panel specification/ datasheet
| | REC Alpha Series | REC Alpha 72 Series | REC N-peak Series | REC TwinPeak 2 Mono Series | REC TwinPeak 2s Mono 72 Series |
| --- | --- | --- | --- | --- | --- |
| Cell Number | 120 | 144 | 120 | 120 | 144 |
| Cell Type | Half-cut with HJT | Half-cut with HJT | Half-cut mono c-Si n-type cells | Half-cut mono-Si p-type PERC cells | Half-cut monocrystalline PERC cells |
| Power Output | 380W | 450W | 330W | 330W | 400W |
| Panel Efficiency | 21.7% | 21.3% | 19.8% | 19.8% | 20.0% |
| Annual Power Degradation | 0.25% | 0.25% | 0.5% | 0.7% | 0.5% |
| Dimensions | 1721 x 1016 x 30mm | 2063 x 1026 x 30mm | 1675 x 997 x 30 mm | 1675 x 997 x 38 mm | 2005 x 1001 x 30 mm |
| Weight | 19.5kg | 23.5kg | 18kg | 18.5kg | 22kg |
| Product Warranty | 20 years | 20 years | 20 years | 20 years | 20 years |
| Performance Warranty | 25 years | 25 years | 25 years | 25 years | 25 years |
| Operational Temperature Range | -40°C to 85°C | -40°C to 85°C | -40°C to 85°C | -40°C to 85°C | -40°C to 85°C |
| Made in | Singapore | Singapore | Singapore | Singapore | Singapore |