Do I Qualify For The QLD Solar Rebate?
Updated: August 29, 2023
Most residents in QLD will qualify for the solar rebate. You just need to be purchasing a new solar system for your home and not have taken a solar grant in the past.
To be eligible you must:
Install a solar system no larger than 100kW
The solar power system must be installed at an eligible home. Examples include houses, townhouses, residential apartments and shops.
The solar system must be a new and complete solar system unit.
Solar Credits may only be created once for a particular solar installation and cannot be split across different certificates.
Solar Credits may only be created once for a particular solar installation, and cannot be split across different certificates.
The electric solar system must have been installed no more than 12 months prior to the date of application for STCs.
With several solar rebate programs, you will find that you easily qualify for a Queensland solar rebate.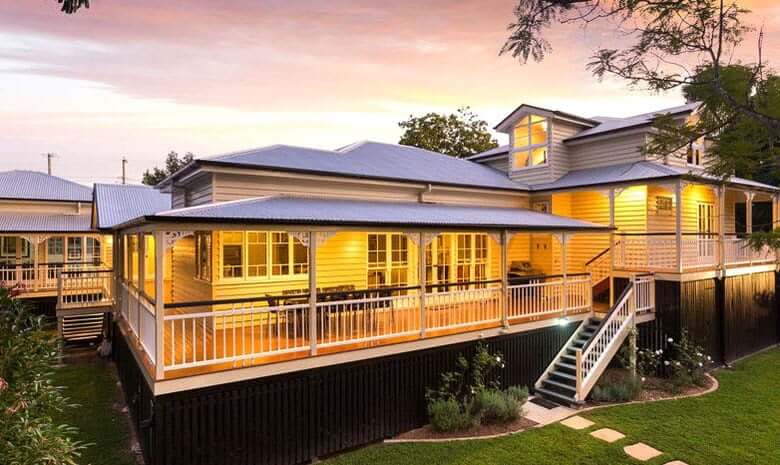 In this Queensland solar rebate program, new customers of solar power systems are issued with small-scale technology certificates or STCs.
STCs are awarded depending on the capacity of the solar system you purchase. A 10 kW solar system is awarded more STCs than a 3Kw system.
These STCs also have a monetary value. This means that the more STCs you are awarded, the higher the discount you receive on your solar power system purchase. Usually, small-scale technology certificates reduce the cost of purchase of a solar panel system by about 33%.
1 STC is awarded for every 1000 Kwh that the solar panel is expected to generate by 2030 when this incentive program is expected to end. Thus, the longer you wait to buy your solar system the fewer small-scale technology certificates you will receive.
Energy Concession Program
Another of the Queensland government's solar incentives is the energy concessions program. This is a program conceived by the Queensland government to help low-income households pay their electricity bill and acquire renewable energy products at a low cost.
To be eligible for the energy concession program, you must have a power bill you cannot pay. Be part of your energy retailer hardship program and hold a valid and current concession card. The concession amount is $309.
For more information on this program, contact your energy provider. They will start you on the application process once your eligibility is established.
One of the most popular Queensland solar incentives is the solar feed-in tariffs. Solar feed-in tariffs are payments made when you export your excess power to the grid. The typical solar feed-in tariff rate in Queensland ranges from 8 to 12 cents/Kwh.
A feed-in tariff is a great part of solar savings made on the cost of installing solar in a home or building. Solar panels pay for themselves in about 4 to 5 years. It is important to find an electricity retailer with a high FIT before installing solar in your home to make sure you get larger savings.
If you live in South East Queensland, your regional feed-in tariff is set by your electricity retailer. While in regional Queensland, you can choose a regional feed-in tariff based on the time you export more excess power from your solar system. You can choose a flat rate of 9 cents per kilowatt-hour or a high FIT for peak-time exports at 13 cents/kWh or off-peak feed-in tariff rates of 5.7 cents/kWh.
A now discontinued Queensland solar incentive is the Solar Bonus Scheme. It was a popular scheme that offered a high FIT of 44 cents. This high feed-in tariff encouraged many to be early solar adopters since it began in 2008 and ended in 2012.
The Solar Bonus Scheme is currently not accepting new customers. Only existing customers who are locked in with stringent eligibility conditions continue to benefit from the high feed-in tariff.
Eligibility Criteria For QLD Solar Rebate
In Queensland, solar customers can enjoy the Australian government solar rebate that provides discounts for solar panels bought from select solar retailers.
The first condition you have to meet to qualify for the rebate is that you have to buy new solar panels from an accredited solar installer. The Australian government has allowed the solar industry to offer discounts to customers. You can get your discount only if you buy your solar panels from Clean Energy Council Approved solar installers.
Another condition you have to meet is that you install the solar panels in an eligible building. Residential apartments and shops, and townhouses are eligible for this solar rebate. Further, every eligible property must only install a single solar power system to qualify.
The size of the solar system you are purchasing also matters. Solar systems of up to 100Kw are eligible for the rebate.
Another eligibility condition is that the solar system must have been installed for less than 12 months. This condition must be met for STCs or solar feed-in tariffs.
To be eligible for the federal government solar rebates in Queensland, you must own the home you want to install the solar panels. Whether it's a mobile home or a house, you must have ownership documents when needed.
The installation of the solar systems must be done by installers accredited by the Clean Energy Council.
Queensland Solar Incentives And Rebates
Queensland solar incentives and rebates are programs that significantly lower the cost of having solar systems installed in your home or shop. Buying solar panels from accredited solar installers or getting into an agreement with electricity providers allows you to enjoy the available Queensland solar incentives.
Here are some of the most popular Queensland solar incentives.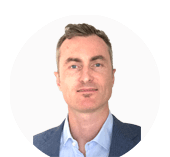 Author: Ben McInerney is a renewable energy enthusiast with the goal of helping more Australians understand solar systems to make the best choice before they purchase. Having an accredited solar installer in the family helps give Ben access to the correct information, which allows him to break it down and make it easily understandable to the average homeowner.