When does the Solar rebate end in Queensland?
Updated: December 6, 2023
The Australian Government Small-scale Technology Certificate scheme, also known as the solar rebate, was introduced in 2011.
The solar rebate will end in QLD on 31st December 2030. The current STC rebate offered to Queenslanders decreases yearly until it reaches zero at the end of 2030.
The 44c feed-in tariff offered by electricity distributors Energex, Ergon Energy, and Essential Energy is set to end in 2028 but is not taking new customers.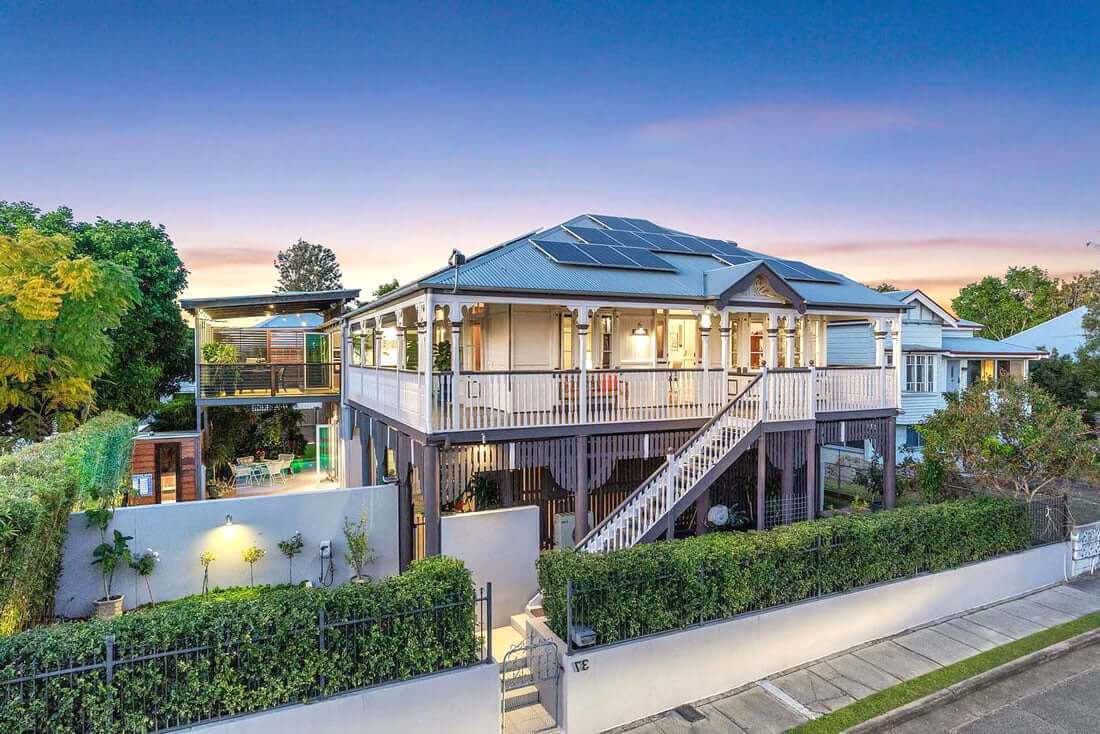 Yes. You can still take advantage of the solar rebate in QLD as long as you are eligible. To claim the rebate, you must:
Install a new solar system of less than 100kW.
The system must be installed by Clean Energy Council-approved installer.
It must be the first solar system for that house.
The system must not have been installed more than 12 months prior.
How Does The Solar Rebate Work In QLD?
In this scheme, households will receive small-scale technology certificates STCs based on the size of the system, where in QLD you live, the current price of STCs, and the deeming period.
Queensland doesn't have a state rebate; solar customers can take advantage of the federal scheme.
To be eligible, one must install a rooftop solar system smaller than 100kWh from a clean energy council (CEC) installer and do so before December 31st, 2030.
What Is The Current Solar Rebate In QLD
The below table shows the 2023 rebate amount based on Zone 3 customers at the STC market rate of $39.50. Go here to see the current STC rate, or use the below calculator to calculate your rebate.
| Size of Solar Panel System | Rebate Amount Received |
| --- | --- |
| 1.5Kw | $638 |
| 3Kw | $1,317 |
| 5Kw | $2,195 |
| 6Kw | $2,633 |
| 10Kw | $4,389 |
If you install solar panels in your home, you will receive 1 STC for every 1,000 kilowatt-hours your solar PV system can produce in a year.
The most commonly bought solar panel system size in QLD is  6.6kW. For this solar panel system, you can expect a rebate of $2,633. Suppose you live in Regional Queensland in STC zones 1 and 2. In that case, you can expect a higher solar rebate of $ 3,357 and $3,199, respectively, as your solar system can generate more power due to its advantageous geographical location.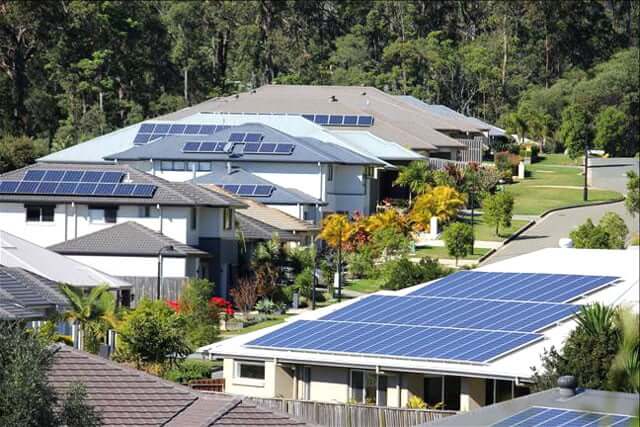 When does the 44c feed-in tariff end
The Queensland Government bonus scheme was a 44ckWh feed-in tariff rate offered by electricity distributors Energex, Ergon Energy, and Essential Energy. This legacy feed-in tariff rate is unavailable to new customers and ended in 2012. If you applied for this rate before then and maintain your eligibility, you will continue to receive this rate until July 1, 2028.
What is the Queensland Governement Solar Bonus Scheme?
The Queensland government introduced a Solar Bonus Scheme in 2008. It was a premium feed-in tariff of 44c per kilowatt hour of energy fed back to the grid by households and was available to eligible households until 2012. This scheme no longer accepts new customers.
Existing customers must abide by stringent rules to maintain eligibility and enjoy this unusually high solar feed-in tariff until 2028.
Feed-in tariffs refer to an amount paid to a solar panel system owner for electricity exported back to the grid. The payment is made by electricity providers Energex, Ergon Energy, and Essential Energy.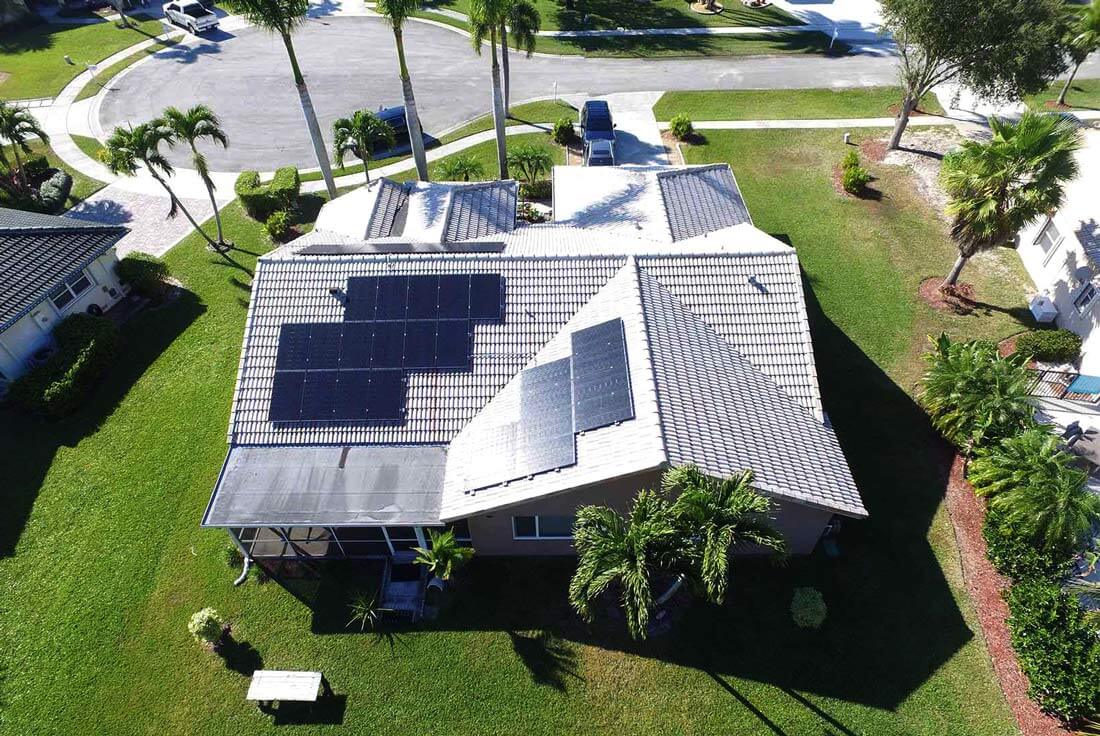 Current Feed-In Tariffs in QLD
Queensland solar feed-in tariffs are another incentive to help make solar more affordable. Unlike the solar bonus scheme, the existing solar feed-in tariffs are much lower.
Feed-in tariff rates depend on where you live and the electricity provider's current rates. Current feed-in tariffs for QLD residents are between 8.7c and 15c per kilowatt hour feed back to the grid.
The Queensland government also offers interest-free solar panels and battery storage systems loans.
Eligible households and businesses can apply for up to $4,500 of interest-free loans with a 7-year payback period. Battery loans are an additional $6,000 and payable over 10 years.
The accreditation is given by the Clean Energy Council and you can use their free finder application. You can so use Go Solar Quotes to search for a solar installer near you.
The solar rebate will reduce on January 1, 2024 as it does each year until it ends in 2030. The number of STCs awarded per kilowatt of solar installed will be reduced to:
Zone 1:  11 
Zone 2: 10
Zone 3: 9
The Small-scale Technology Certificate scheme is a government initiative. This means there are no resellers or changing prices from one solar installer to the next. 
Solar installers will advertise a price with the rebate already applied. Once they have installed the system, they collect the rebate from the government. That way households are never out of pocket for the rebate amount.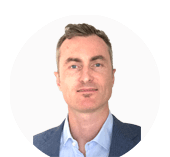 Author: Ben McInerney is a renewable energy enthusiast with the goal of helping more Australians understand solar systems to make the best choice before they purchase. Having an accredited solar installer in the family helps give Ben access to the correct information, which allows him to break it down and make it easily understandable to the average homeowner.