Queensland Solar Feed-in Tariffs: Top Value Picks 2023
Updated: December 6, 2023
Queenslanders have some of the highest power bills in the country, but the good news is they also have some of the best feed-in tariffs to counter that.
By installing a solar panel system, you can significantly reduce your power bills through feed-in tariffs offered by Queensland power companies.
| | Min. FiT | Max FiT |
| --- | --- | --- |
| National average | 8.7c | |
| Best FiT in QLD | 15c | |
| Best FiT Runner up | 10.2c | |
| Best FiT for large systems | 13.5c | |
Hundreds of thousands of Queenslanders are currently taking advantage of solar power and benefitting from the generous feed-in tariffs offered by local electricity retailers across Brisbane, the Gold Coast and the rest of the state. 

| Min FiT | Max FiT |
| --- | --- |
| 15.0c | 15.0c |
Why do we like Red Energy?
Red Energy is one of the only remaining power companies that are 100% Australian owned and operated. It's sad to say but that is rare. Also, their feed-in tariffs mean residents get great returns on their solar systems.
Red energy is offering 50% more per kWh in Queensland than in other states. New South Wales for example is just 9.5c.
Here are some estimates showing how much you could save on your power bill with a 6kWh solar system and Red Energy's 15c/kWh feed-in tariff.
At 15c/Kwh- on 17.5kWh excess you will need to feed back to the grid each day of the 25kWh produced, you would get $81 monthly in feed-in tariff credit which is $976.50 Annually.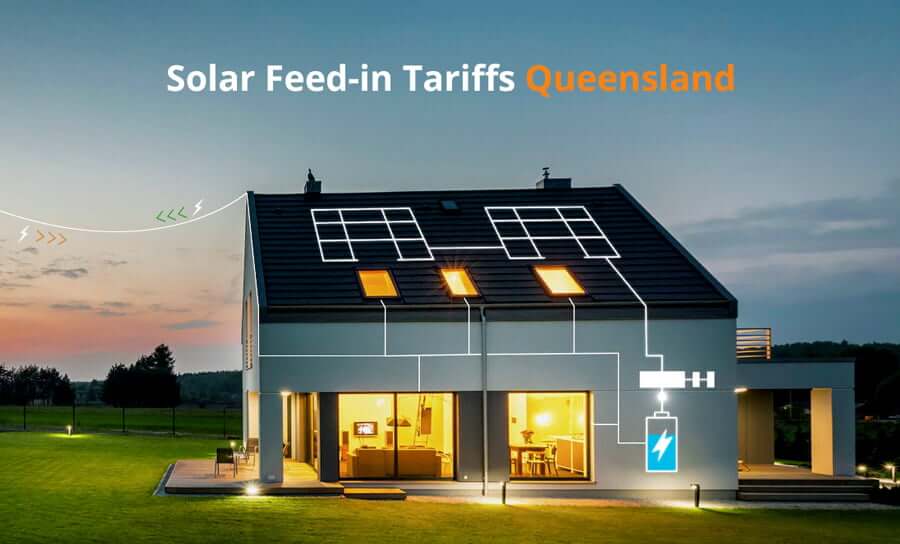 Best runner up FiT in Queensland

| Min FiT | Max FiT |
| --- | --- |
| 10.2c | 10.2c |
Why do we like Diamond Energy?
Diamond seems to be one of the few companies always adjusting their feed-in tariffs to match the best on the market which means they have their customers in mind. With a flat rate of 10.2c per kWh, there are no games and special conditions in their contracts to get a good rate.
One of the rare things in a power company is its no-contract policy. You can decide to leave whenever you like with no exit fees or penalties. This is a big plus in my opinion. Because the face of energy production is changing so rapidly in Queensland and the rest of Australia, having the flexibility to jump ship whenever you like to a better offer is very appealing.
The fact that offer this tells me they will do what it takes to keep you on board, including adjusting their solar rate to be one of the most competitive.
Diamond Energy company history
Originally a Victorian-based company founded in 2004, Diamond energy is squarely focused on renewable energy, with 76% of all power produced by solar and wind. 18% of all their energy is produced by homeowners with rooftop solar.
This is great news for you because they are relying on you to power their company, which means they will be looking after you when it comes to price and terms of service.
Best Max Fit's for large systems in QLD

| Min FiT | Max FiT |
| --- | --- |
| 13.5c | 13.5c |
Why we like momentum energy?
Momentum energy a very high Min. and Max. feed-in tariff rate. The government mandate is that power retailers give 9.2c. to have 13.5 is a lot more than other retailers are offering.
You may think they the difference between 9.2c and 13.5 cents for a feed-in tariff, but we are talking a 40% increase in revenue generated by your solar system.
We were tempted to make Momentum energy best runner up, as they made the top 3 in most states they service,  but Diamond energy are doing some great things for customers too which goes beyond price.
All Feed-In Tariffs In QLD
The following table shows some of the best feed-in tariffs you can get from electricity retailers operating in Queensland. Data is derived from current rates published on different sources and may have changed by the time you are reading this.
How Does the Feed-In Tariff Work?
Feed-in tariffs are a government-mandated scheme that is used to cut the amount of energy being drawn from fossil fuels and other non-sustainable sources.
Feed-in tariffs are payments you get for sending the excess or surplus energy from your solar photovoltaic system back to the grid.
To benefit from the feed-in tariff, you need to have a grid-connected solar PV system installed on your Queensland rooftop. This will directly connect to your electrical retailer's grid and have a meter connected to measure how much energy you "send" back to the grid. Most Queenslanders have a grid-connected system as they mainly use solar energy during the day.
The surplus energy you do not use from your solar PV system will then be utilized in the grid as normal electricity. Your solar retailer will either pay you or discount your normal electrical bill. This is calculated in Kilowatt-hour for each unit measured and sent to the retailer's grid.
Your solar installer should be able to install the necessary infrastructure you need to benefit from the generous feed-in tariffs on offer from different retailers in QLD. If not, then you should have your electricity retailer of choice add the components as you sign a feed-in contract with them and agree on how much you will be paid per kWh of energy sent to them.
Does the Fit affect solar panel cost?
Because the Fit is a way of profiting from unused solar energy, all the FiT does is make getting solar ever more appealing. The cost of solar in Brisbane, Townsville, Gold Coast and the Sunshine Coast is all about the same at $6,190 for a 6.6kW system.
Using a great feed-in tariff will help you pay the system off sooner and get a better ROI.
Difference between gross and net metering
There are two main types of feed-in tariffs: net feed-in tariffs and gross feed-in tariffs. The former is more common in most Australian solar grid-connected feed-in contracts with the latter emerging as a choice for new solar installations.
Net feed-in tariffs – This means you only send excess power produced by your solar system to the grid. Utility companies will pay you for what you feed-in. You then by it back off them at night.
Gross Feed-tariffs– This is where everything you generate goes to the grid, and you buy it back off the utility company. In my opinion, this defeats the purpose of having a solar system if you are just going to feed everything to the power company and buy it back at a markup. This energy will be measured by a single meter and your power bills adjusted accordingly based on feed-in rates.
What is the Solar Rebate in QLD?
Queenslanders can take advantage of the solar rebate in QLD given as small-scale technology certificates. A typical 5Kw solar PV system bought in QLD is eligible for rebates of up to 2,554 Aussie Dollars under the STC scheme.  Much of QLD is placed under Zone 1 with a rating of 1.07 per kWh.
You can calculate the amount in rebates available by multiplying your solar PV size by the deeming period and QLD rating above then converting the figure to real money with the current SCT value.
Feed-in tariffs do change from time to time based on several market dynamics and retailer priorities. However, most retailers would not go below the standard FIT rate in a given state. Always check with your retailer if a change in the FIT rate would affect your future contracts with them.
Most retailers will require that you sign a contract with them before they start buying your surplus solar energy and paying the feed-in tariff. You may or may not be able to back out of a contract mid-way depending on the terms set out in the contract.
At the same time, most retailers will not allow you to modify your solar PV system after signing a feed-in tariff contract with them.
That said, you can always sign a new contract with a different retailer if you move houses and purchase a new solar PV system or when your current contract period lapses. Take time to shop around to avoid having to terminate FIT contracts with retailers.
In Australia, it's advisable to have your power company/ retailer be the one giving you the feed-in tariff. In fact, it wouldn't make much sense to have a second company buying your solar energy yet you could receive your FIT as a credit towards your monthly electrical bill.
In some countries like the USA and Canada, it's possible to enter a contract with a different FIT licensee that is not the one supplying your power.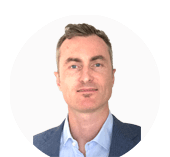 Author: Ben McInerney is a renewable energy enthusiast with the goal of helping more Australians understand solar systems to make the best choice before they purchase. Having an accredited solar installer in the family helps give Ben access to the correct information, which allows him to break it down and make it easily understandable to the average homeowner.