Solar Panel Rebates in WA: New 2023 Guide
Updated: December 6, 2023
Solar panel rebates are available for eligible residents in Western Australia. The amount of rebate you receive will vary depending on the size of the system you install.
The average solar rebate in WA is $2,633, which you would be entitled to if you installed a 6kWh solar panel system (The most popular size for the average household in WA).
The Western Australia Government awards the solar rebate subsidy to bolster the uptake of renewable energy systems across the state. The solar rebates are reduced each year and will end sometime in 2023.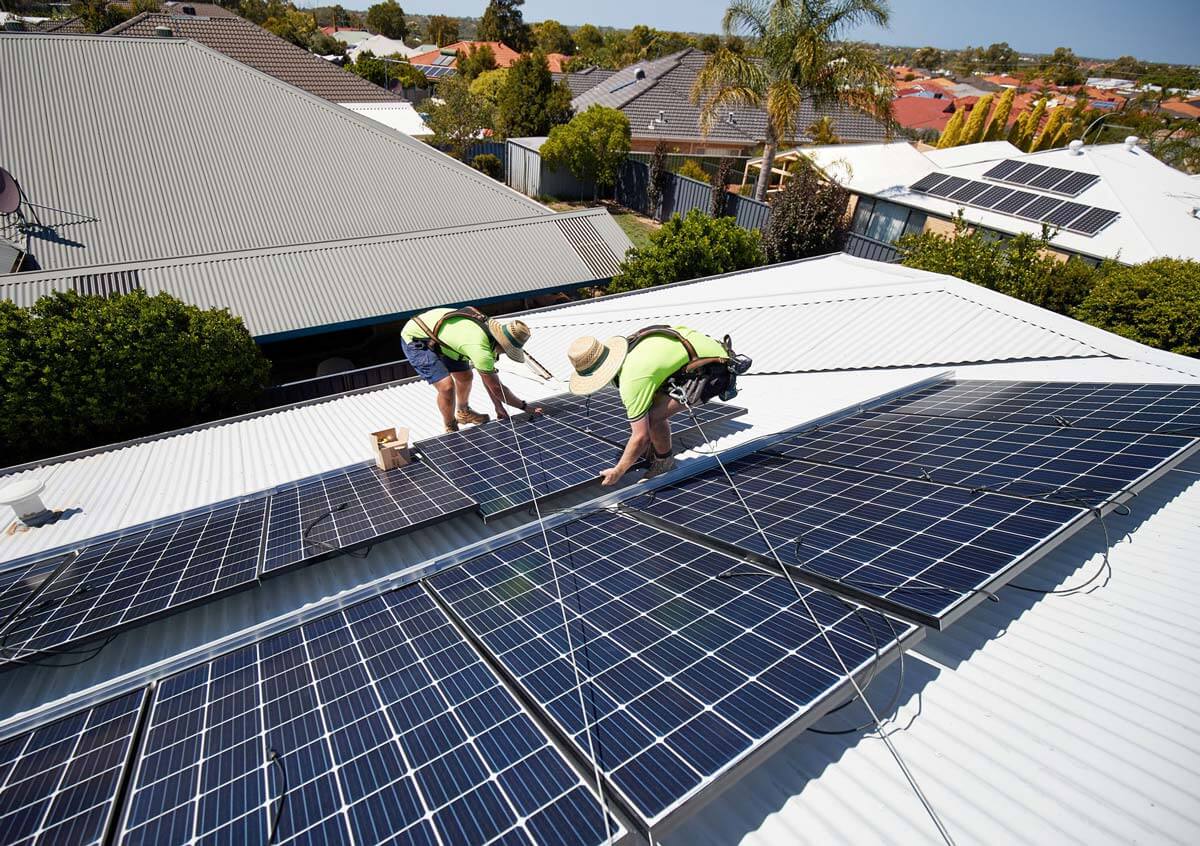 The solar rebate in Western Australia varies depending on whether you live in zone 2 or 3 and the size of your solar power system.
Zones are based on postcodes which you can see on this sheet for WA here, or you can get a general idea based on the below graphic.
| Solar system size | Number of STCs (WA) | Rebate amount in WA |
| --- | --- | --- |
| 1.5kW | 18 | $718 |
| 2kW | 24 | $958 |
| 3kW | 36 | $1,436 |
| 4kW | 49 | $1,955 |
| 5kW | 61 | $2,434 |
| 6kW | 73 | $2,913 |
| 6.6kW | 81 | $3,232 |
| 7kW | 86 | $3,431 |
| 8kW | 98 | $3,910 |
| 9.9kW | 110 | $4,389 |
| 10kW | 122 | $4,868 |
| 12kW | 147 | $5,865 |
| 15kW | 184 | $7,342 |
| 20kW | 245 | $9,776 |
| 30kW | 368 | $14,683 |
| 40kW | 491 | $19,591 |
| 50kW | 614 | $24,499 |
| 100kW | 1,228 | $48,997 |
How does the rebate work?
The solar panel rebate in WA is awarded through a national scheme called the Small-scale Technology Certificates (STCs), which are tradable certificates for a discount on your solar power system.
One STC is currently $39 but normally hovers between $35 and $40.
Depending on the zone you live in and the size of your system, you will be awarded a certain number of STCs. Multiply that amount by the current STC trading price to calculate the rebate you will receive.
STCs or Small-scale Technology Certificates are used to distribute cash incentives for renewable energy installed in Australia. One STC equals a one-megawatt hour of renewable electricity generated or displaced by an eligible renewable energy system.
The price of a single STC is currently at $39 AUD but ranges between $35 and $30. You are awarded a certain number of STCs depending on the size of your solar system and its potential for power generation.
How to calculate your rebate amount
To calculate your rebate for 5kW solar systems (assuming you buy it this year), here is a formula to guide you.
The solar systems size X 1.536 (WA STC zone rating) x 9 (current STC multiplier)
5 x 1.536 x 9 = 61 STCs
Multiply the STC number by the current STC value in the market.
61 STCs x $39.90 = $2,434.
And voila! It's that easy!

Solar Rebate Calculator
Am I eligible for the solar rebate in WA?
The CEC has several requirements for homeowners looking to install renewable energy systems in the form of rooftop solar power in Western Australia.
All eligible customers must;
Have not applied for the rebate in the past. One rebate per residential address.
Installation is done by a fully qualified installer.
Be a grid-connected system (not off-grid)
Be no larger than a 100kWh system.
How do I claim my rebate in WA?
Since WA does not have state-level rebates, you will have to claim your rebate from the federal government. And as mentioned above, you must meet all the requirements to be able to claim your rebate.
Ideally, you get your rebate as part of a sale discount for the solar PV system you install. Your installer will apply and get the rebate on your behalf after installing the system.
When do solar rebates end in WA?
Solar rebate in WA will end in 2030. The rebate amount homeowners will receive will reduce yearly until it finishes in 2030. So, the earlier you install your solar energy system, the higher rebate you will get.
Even when the solar rebate incentives end, solar power systems will still be affordable. As time wears on, the scale at which solar is produced increases, and the cost per kWh also reduces. This comes with better manufacturing techniques and more energy-dense technology.
What are other solar incentives and subsidies are available in WA?
There are four types of solar subsidies and incentives available to WA residents, and they include;
Household electricity credit
Distributed Energy Buyback Scheme (DEBS) through feed-in tariffs.
We look at each of them in a little more detail below.
Household electricity credit
You can apply for a payment of $400 to go towards your electricity costs are not billed directly from Synergy or Horizon Power.
Each residential address is eligible if used solely as a place of residence and you are either the owner occupier or tenant.
Distributed Energy Buyback Scheme (DEBS)
The Distributed Energy Buyback Scheme or DEBS is a "time of export" payment. This means it offers higher buyback rates during peak times.
Basically, it means you will be exporting excess electricity you are not using to the grid, which you can then draw on later when required. Think of it like a virtual battery system. 
As all solar PV systems are connected to the electricity grid, it will cost you nothing to do, but gives huge benefits.
Rates for Synergy & Horizon Power customers as of 1 July 2022
Peak rates: Electricity exported to the grid between 3 pm to 9 pm earns you $0.10 per kWh.
Off-peak rates: Electricity you export to the grid between 9 pm and 3 pm earns $0.025 per kWh for Synergy and $0.03 for Horizon Power customers.
What are feed in tarrifs?
Solar feed-in tariffs are just another name for DEBS and are when you send excess power back to the grid for credit. You can then draw on that power at night when you aren't generating electricity.
Are solar panels worth the investment in WA?
With the price of energy the highest it's ever been and showing no signs of slowing down, solar panels will be a no-brainer in 2023.
The return on investment will depend on your system size and current power needs, but you can expect a 3 – 4 year ROI. Once the panels have paid for themselves, you will enjoy power at a 90% discount for the life of your system, which is about 20 years.
Can I get free solar panels in WA?
Although WA is one of the few states that does not have its scheme for pensioners or low-income families, there are green loans available in Australia-wide, which will allow you to get solar panels 100% financed, interest-free (some offering 1,99% over a 4-10 year period. With the money, you save, you can have your system paid off in 3 – 4 years and enjoy power at a 90% + discount.
Will I still get electricity bills with solar installed
If you get the right size system for your current electricity needs, you will still get a small energy bill from your electricity retailer. Most people reduce their bills by 85%. If you oversize your solar PV system, you can reduce your bill to zero.
How to choose the right solar installer in WA
There are numerous solar installers in WA, so finding a genuine one may be more complicated than you think. Before you select any installer, consider the following:
Product and performance warranties are offered on the panels, inverters, and batteries.
Installation warranty.
The solar company's policy.
The company's experience and reliability. Do they honor their warranties?
Are they independent installers or tied to a particular brand or provider?
Ensure the installers are CEC accredited and the systems they install are CEC approved.
Make sure the installer you choose can meet your specific needs and they can install the system you want regardless of the size or where it will be mounted.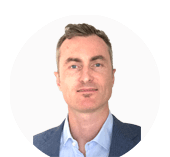 Author: Ben McInerney is a renewable energy enthusiast with the goal of helping more Australians understand solar systems to make the best choice before they purchase. Having an accredited solar installer in the family helps give Ben access to the correct information, which allows him to break it down and make it easily understandable to the average homeowner.