Znshine solar panels review
Updated: January 25, 2022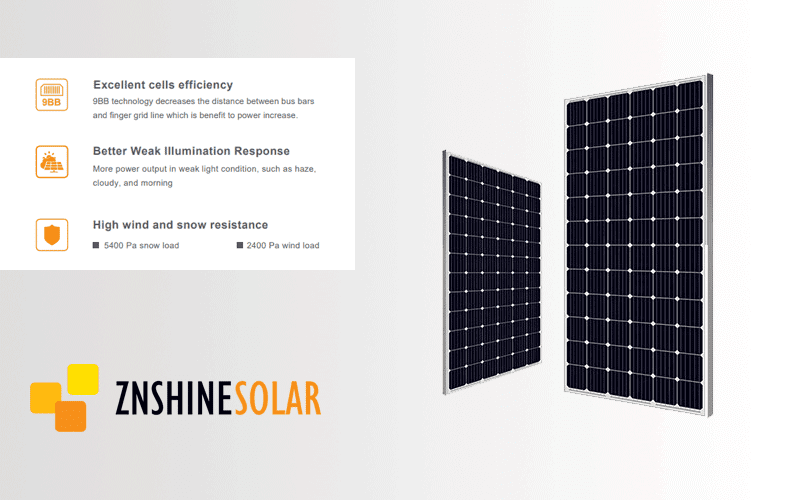 Znshine solar panels measure up well when compared to top brands like LG and Risen as they all offer good value for money. We, however, gave them an efficiency rating of 7/10 due to their relatively low module efficiencies, which make them unsuitable for small roof spaces.
On the plus side, Znshine has offices in Australia, making it easy for their customers to get quality services around the clock.
This Znshine solar panels review gives you a closer look at the panels.
How much do Znshine Solar Panels cost?
Znshine solar offers affordable solar power to Australian residents. The average price for fully installed solar systems is provided below. The prices include:
Complete turnkey solar system installation with the Znshine solar panels
Installation by pre-vetted solar installers from gosolarquotes.com network
STC solar rebate and GST
| System Size (kW) | Average cost (fully installed) |
| --- | --- |
| 6kW | $4,389 |
| 8kW | $6,274 |
| 10kW | $7,927 |
Note: The actual prices vary depending on location, the solar installer you choose, and the preferred inverter brand.
How are ZnshineSolar panels better or worse than their competitors
Cost: 8.5
Quality: 7
Warranty: 7.5
Efficiency: 7
Performance: 7
Value for money: 8
Overall Rating: 7.5/10
Znshine solar is one of the leading solar panel manufacturers in the solar Industry. Their presence in Australia is growing fast due to their quality and affordable panels.
Over the years, Znshine solar has strived to provide quality solar power for homeowners looking for more electricity at a lower cost. Although the panels are not the most efficient in the market, they guarantee you a performance of not less than 80% by the end of their 25th year.
The company offers 12-15 year product warranties and a 25-30 years linear power warranty on its double-glass series. This is much better than what most solar panel manufacturers offer.
Znshine is a leading Chinese solar panel manufacturer that has been in the solar industry for over 32 years. This Changzhou-based company strives to be the world's largest utility-scale solar project developer. They manufacture low-cost tier 1 solar panels that are fast becoming popular in Australia.
Over the years, Znshine solar boasts a 6GW PV production capacity and has earned a Bloomberg NEF Tier 1 status for its bankability and financial stability. This places it among top performers like LG, SunPower, and Rec.
Does Znshine Have Any Credits/Awards To Back Them Up?
Znshine solar has won several awards, including:
China's Top 10 PV Modules Manufacturer Brands in 2020 award
Top Performer Award by DNV-GL PV for two consecutive years
The Most Influential Enterprise Award
Znshine Solar became shortlisted in the 2020 Global Top 500 New Energy Enterprises
Znshine solar panels have also passed several tests and certifications such as:
KS certification in South Korea
Brazil INMETRO Certification
The panels are fire safety class A certified
Znshine VS. LG VS. RISEN solar panels
| Product name | ZNShine 9BB Double-Glass 370W | LG NeON R series | Risen Titan Series |
| --- | --- | --- | --- |
| Manufacturer Logo | | | |
| Product image | | | |
| Cell Number | 120 Half-cut cells | 60 cells | 120 solar cells |
| Cell Type | Monocrystalline PERC | Monocrystalline/ N-type | Monocrystalline PERC |
| Power Output | 370W | 365 - 380W | 410W |
| Solar Panel Efficiency | 20.31% | 22.0% | 21.3% |
| Company average turnover (USD) | $Unknown | $47.91 billion | $808 million |
| Annual Power Degradation | 0.50% | 0.3% | 0.55% per year |
| Number of busbars | 9 | 12 | 9 |
| Approximate cost per watt (AUD retail incl GST) | $0.40 | $1.25 | $0.58 |
| Approximate cost per module (AUD retail incl GST) | $148 | $468 | $225 |
| Dimensions | 1,755mm x 1,038mm x 30 mm | 1,700mm x 1,016mm x 40 mm | 1,754mm x 1,094mm x 30mm |
| Weight | 24kg | 17.5 kg | 21 kg |
| Product Warranty | 12 – 15 years | 25 years | 12 years |
| Performance Warranty | 30 years | 25 years | 25 years |
| Operational Temperature Range | -40°C to 85°C | 44 ± 3°C | -40°C – 85°C |
| Made in | China | South Korea | China |
| Datasheet supplied? | Yes | Yes | Yes |
Yes! Znshine strives to expand its footprints globally with offices in Japan, Germany, Switzerland, India, Italy, Canada, the USA, Chile, UK, and Australia.
Their Australian offices were opened in 2019 and are found in Parramatta, New South Wales.
Why an Australian office is important
An office in the country makes it easier for Australian customers to contact the Znshine customer service team in case of any issues with their warranties instead of making international calls to China.
A local office also ensures that their customers aren't reliant on their local solar installers, who can easily run out of business. It provides some security, knowing that the manufacturer will honour their warranty.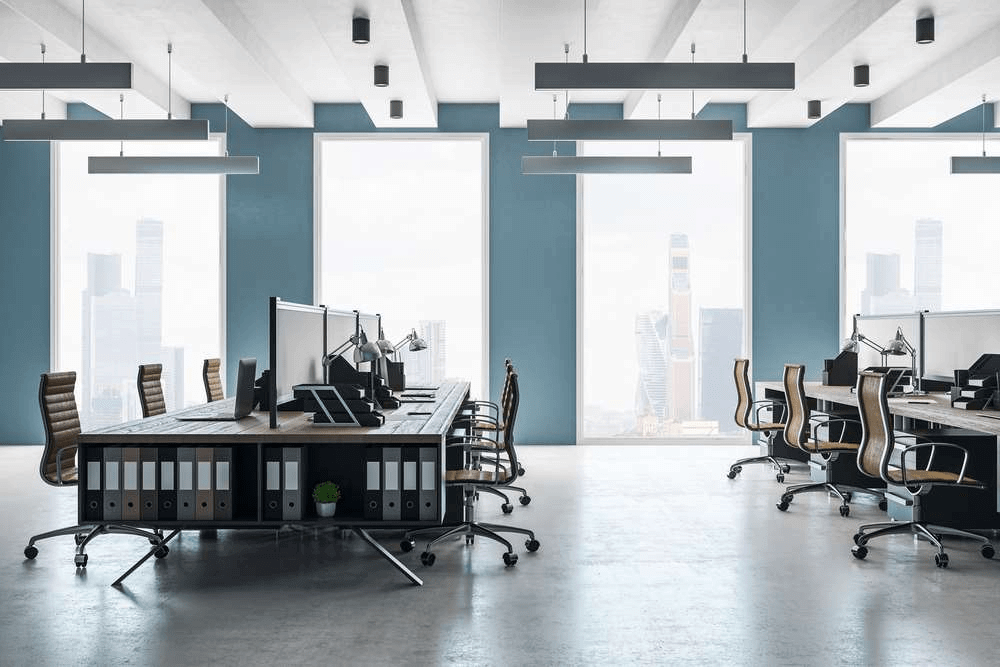 Are Znshine solar panels perfect for rooftop solar?
There's no one fits all answer for this; it all depends on your home's power consumption habits and the roof space available. If you are a heavy power consumer, e.g., commercial businesses, Znshine solar panels may not be the best.
This is because their panels have a relatively lower efficiency of around 18%, while top brands in the market achieve new efficiencies of more than 23%.
However, residential properties with ample roof space are perfect for Znshine. The panels are cheap, durable, and designed to withstand any strong weather condition.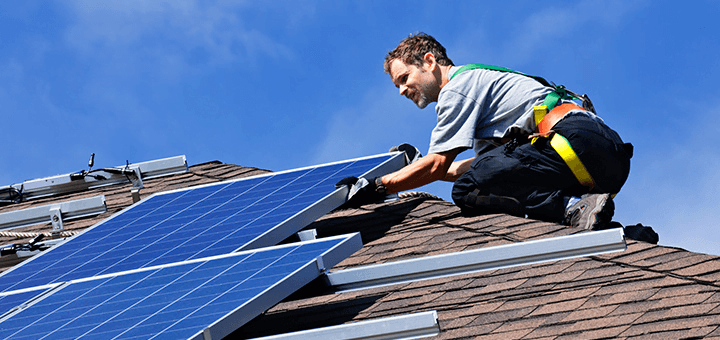 Znshine has introduced nearly 46 models of solar panels, all approved by the Clean Energy Council for the home solar rebate program by the Australian government. However, three models have become very popular among most Australian homeowners. These include:
ZNShine Double-Glass 330W
ZNShine 9BB Double-Glass 370W
ZNShine Half-cell Mono 400W
Znshine Double-Glass 330W Series
Solar panels on this series were designed with efficiency, durability, and thorough output in mind. Their design enables the solar panels to be used for BIPV and BAPV construction applications, making them perfect for the production of clean energy.
Half cell technology and 5BB for improved power yield
Better weak illumination response for higher power output in low-light setups
Robust, superior, and airtight, unlike other double glass modules
Easy installation due to lightweight, lower transport costs
Decorative and shading functions suitable for BIPV and BAPV construction applications
30-year performance warranty
Every Znshine solar panel in this series incorporates the half cell and 5 busbar technologies in its design which reduces its internal resistance and increases the fill factor (FF).
It also uses a self-cleaning graphene coating, increases the module's power generation, and reduces maintenance costs.
The coating is also associated with excellent dirt resistance due to its hydrophilic nature. According to the manufacturers, this property can improve the panel's output by up to 5%.
The series integrates anti-PID features and undergoes strict testing throughout the mass production to reduce power degradation.
The Znshine solar modules maintain a 92.5% standard efficiency after 10 years and around 95.03% efficiency within the same period for the Znshine DG module's linear warranty.
After 25 years, the standard efficiency is around 80% and an impressive 83% after 30 years. This places the modules higher in the ranks compared to other solar panel manufacturers.
Znshine offers a 15-years product warranty for residential rooftop PV systems and a 30-year performance warranty for all the modules in the series. Double glass modules, however, have a 12-year product warranty.
Under ideal conditions, the maximum power output for panels in this series is 330W, with an efficiency of 19.71%.
Panels needed for 3kW solar system
If you choose these panels for your 3kW solar system, you'll require between 9 – 10 solar panels. You might also need slightly more or less, depending on your roof size and location. These panels are ideal for small households with large roof spaces.
Znshine 9BB Double-Glass 370W Series
The Znshine double glass solar panels in this series are among the most reliable, well-priced, and most tested panels in the Australian market.
9BB technology for improved power output, better temperature coefficient
Decorative and shading functions suitable for BIPV and BAPV construction applications
Better light transmission and efficiency from graphene coating
Excellent performance under low-light settings
Lightweight, easy to install and transport
30-year power warranty
Reduced power degradation from the Anti-PID feature
Znshine 9BB double-glass uses the 9-busbar technology, which helps increase the total power output and reduces power loss. It achieves this by decreasing the distance between the finger grid lines and the busbars.
The graphene coating used for the panels increases their power generation and improves efficiency by nearly 2 Watts! This is possible because Graphene reduces light reflection on the panels and increases the amount of light transmitted through the glass.
Each module also incorporates anti-PID technology to limit power degradation.
Additionally, the panels are designed to be lightweight for easier installation and transportation.
Solar modules in this series maintain a high standard power output of around 92.5% at 10 years and approximately 80% after 25 years. Their annual degradation rate stands at 0.5% over the 30 years, ensuring customers receive a higher return on investment (ROI).
All double glass modules in this series come with a 12-year product warranty and a 30-year linear performance warranty.
The maximum power output of solar modules in this series is 370W under the right conditions. Its top efficiency stands at 20.31%, thanks to its excellent performance under weak light conditions.
Panels needed for 5kW solar system
The 5kW solar system will require between 12 – 15 solar panels to meet their energy requirements using solar panels in this series. They are ideal for small to medium households that don't consume a lot of energy every day.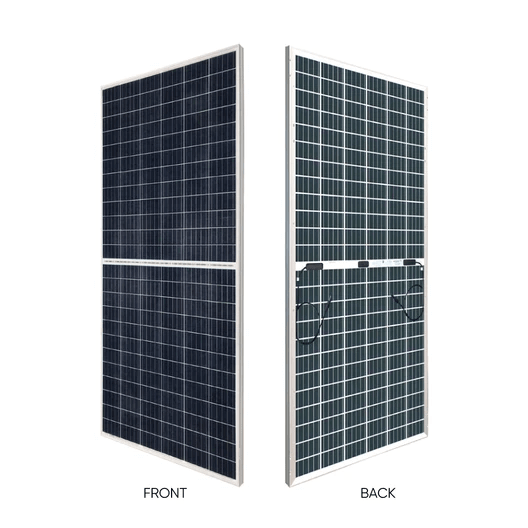 Znshine Half-cell Mono 400W Series
This is one of the biggest solar module series from Znshine and generates more power than most other solar panels. It's mainly used in commercial properties, industrial plants, and sometimes large homes.
Each panel in this series is subjected to tests and approval from international labs, ensuring that each product is top-quality.
10BB (Multiple Busbar technology) that reduces resistance improves cell efficiency
Improved power output in weak light conditions, e.g.., cloudy weather
Certified to withstand High wind and snow resistance
Integrated bifacial technology for rear power harvesting
30-year power warranty for all products
Self-cleaning graphene coating technology for increased power production
Anti PID properties that reduce power degradation
Znshine Solar has integrated a wide range of solar technologies to achieve high outputs in each module. It combines the half cell technology with the 5 busbar or 10 busbar models to increase the power output of the modules by decreasing their internal resistance.
The R&D department has also introduced bifacial technology, enabling the panels to generate more power (up to 25%) through its rear side.
The cells are also still covered in the thin Graphene coating that helps improve the panels' efficiency and reduces their maintenance costs.
Within the first year of performance, the peak efficiency for the solar modules stands at 97.5% of its total output value.
After the first 10 years, these Znshine panels have a maximum efficiency of around 92.4% of its total rated output value and about 80% after the 25th year.
Znshine offers a 12-years products warranty and around 30-year performance warranty that you can be confident they will honour. All this is under their linear warranty, which is around 19.35% better than what most solar panel manufacturers offer.
The maximum total power output of Znshine solar panels in this series is around 400W, with a module efficiency of about 21.07%. It's also very sturdy and can withstand adverse weather like heavy snow and wind perfectly. This makes these solar panels excellent for mounting on the rooftop.
Panels needed for 6.6kW solar system
Being among the most efficient solar panels from Znshine, you'll need about 16 – 17 solar panels for your 6.6kW solar system. It's, therefore, ideal for commercial projects and homes with small roof space.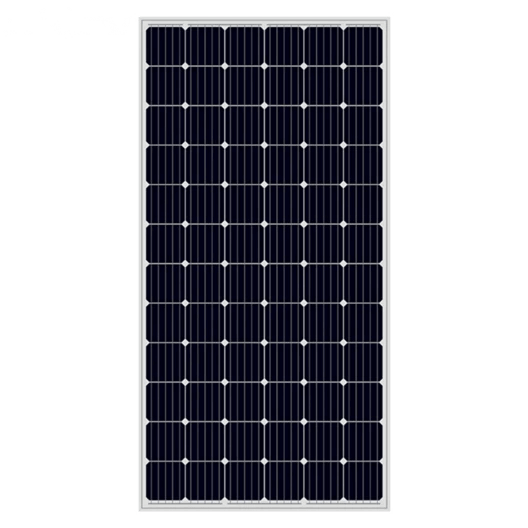 Latest leap forwards for Znshine solar panels
Having been in the solar power industry for over three decades, Znshine solar has incredibly grown to be one of the best solar panel manufacturers globally. The company has an impressive production capacity of 6GW.
Their standard panels' efficiency ranges between 15.6% to 18.9%, similar to other low-cost modules from other brands. However, their newer double-glass models have module efficiencies of up to 21%, which is impressive.
Why Znshine solar panels?
Znshine solar offers a wide range of low-cost solar panels using the best technologies in the market. Their solar modules boast relatively high efficiencies, ranging between 18% – 20.3%, and high reliability.
Each Znshine solar panel has passed the accelerated stress testing and characterization under LLC's Product Qualification Program (PQP).
In 2020, the company was one of eight manufacturers to achieve the Top Performer status in the Dynamic Mechanical Load (DML) test. It also showcased its prowess in manufacturing quality by receiving awards in Thermal cycling (TC) and Potential-Induced Degradation (PID) tests.
This means that their solar panels have a lower micro-crack risk, last longer, and perform better in adverse weather conditions.
The company also offers a 30-year performance warranty which shows great faith in their products.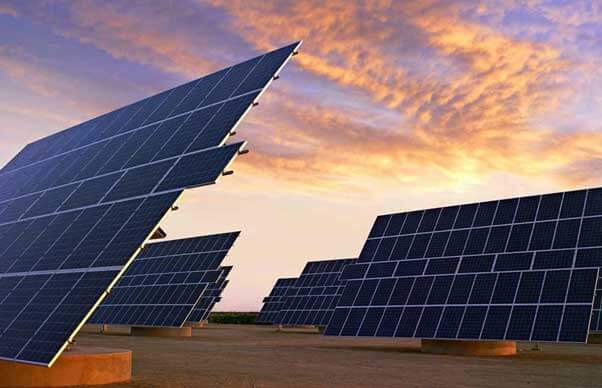 Znshine solar has partnered with the China University of Science and Technology to develop solar panels using Graphene technology.
Since Graphene is strong, thin, lightweight, flexible, yet still very conductive, their solar products have the best power output and efficiency.
They also leverage other cutting-edge technologies such as the single and double glass half-cells and the 5 and 9 busbar system (5BB & 9BB) to ensure that each solar panel meets the industrial standards of other top brands.
Newer models of the manufacturer's panels also employ the Bifacial technology. This means that the solar panels can now generate power from both sides of the solar panel. This helps improve the power output of the panels by around 25%.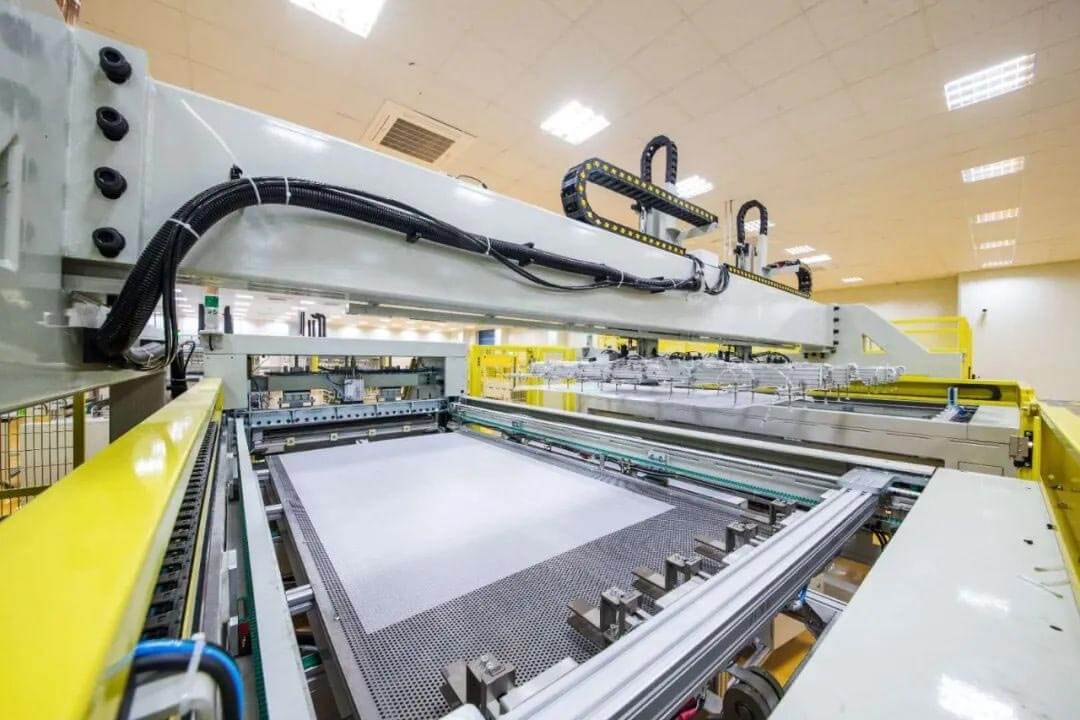 Znshine solar panel specification/ datasheet
ZNShine Double-Glass 330W
ZNShine 9BB Double-Glass 370W
ZNShine Half-cell Mono 400W
Cell Number
120 Half-cut cells
120 Half-cut cells
144 Half-cut cells
Cell Type
Mono PERC
Mono PERC
Monocrystalline
Power Output
330W
370W
400W
Panel Efficiency
19.42%
20.31%
19.72%
Annual Power Degradation
0.50%
0.50%
0.55%
Dimensions
1696 x 1002 x 30 mm
(1.70 m²)
1755 x 1038 x 30 mm
(1.82 m²)
2024 x 1002 x 35 mm
(2.03 m²)
Weight
22kg
24kg
22.5kg
Product Warranty
12 – 15 years
12 – 15 years
12 – 15 years
Performance Warranty
30 years
30 years
25 years
Operational Temperature Range
-40°C to 85°C
-40°C to 85°C
-40°C to 85°C
Made in
China
China
China
Znshine Solar offers above-average product warranties and industry-standard performance warranties that make them reliable. Moreover, their panels have an average efficiency of about 19-20%. From Go Solar Quotes perspective, these panels offer value for money because Znshine offers one of the most affordable CEC-approved tier 1 solar panels.