Updated: December 6, 2023
Now that you've decided to invest in solar power, your next biggest decision will be having to choose an installer. Over the recent past, an increasing number of Australian homeowners have been complaining about poor installer services.
You, therefore, need to be extra cautious when hiring an installer for your solar panels.
The national average installation cost for solar panels stands at $1.02 per watt. For the most popular solar system in the country (the 5kW system) most solar installers will charge you about $5,130.
These prices will vary depending on your system's size, rebate amount in your location, and the brand of your panels.
It's, however, worth noting that you might spend lesser, around $0.91 per Watt to install larger solar systems. This is because labor costs for installing many solar panels are actually lower per watt. E.g., labor to install 20 panels may be the same required for 25 solar panels.
Here's a table showing how many solar installers may charge you for any sized solar system.
| State | 1.5 kW | 2kW | 3kW | 4kW | 5kW | 6kW |
| --- | --- | --- | --- | --- | --- | --- |
| New South Wales | $3,198 | $3,545 | $4,094 | $4,929 | $5,726 | $6,709 |
| Victoria | $3,277 | $3,705 | $4,294 | $5,209 | $6,045 | $7,108 |
| South Australia | $3,198 | $3,545 | $4,094 | $4,929 | $5,726 | $6,709 |
| Western Australia | $3,198 | $3,545 | $4,094 | $4,929 | $5,726 | $6,709 |
| Aust. Capital Territory | $3,198 | $3,545 | $4,094 | $4,929 | $5,726 | $6,709 |
| Queensland | $3,198 | $3,545 | $4,094 | $4,929 | $5,726 | $6,709 |
| Avg. of All combined | $3,211 | $3,571 | $4,127 | $4,975 | $5,779 | $6,775 |
Choosing a good solar installer
There are many qualities that make a good installer. The most basic of them is ensuring that any installer you consider is CEC accredited and approved.
Without this accreditation, the installer won't be eligible to receive the government rebates for your solar system. It also assures you that the installer has undergone extensive training in solar installation and so, can guarantee you quality results.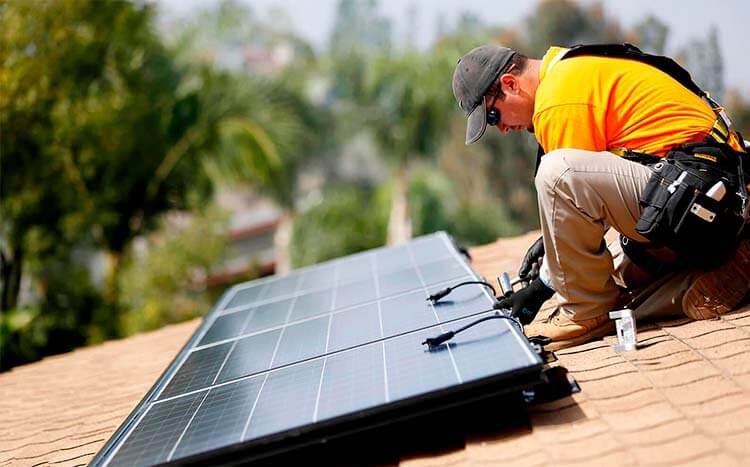 Other important factors to look for in a solar installer include:
You want a solar installer whose work speaks for them and not their high-pressure sales tactics. This comes from experience in the market. Look for an installer who has been in the market for a long and has an extensive list of past successful projects. Ask them for testimonials, and seek as many recommendations as you can.
Warranty and documentation
Your solar installation is a big deal and so, you have to ensure that your installer offers you a warranty in case anything goes wrong after the process is complete.
Read their workmanship and performance warranty terms carefully and determine if they're the best for your system. In most cases, solar installers who aren't confident in their work always offer relatively short warranty terms.
Before settling on a solar installer, you should also consider your pockets and how much you can afford. As a rule, always seek multiple quotes from different installers near you to get a feel for how much you can expect to spend for the job.
However, don't get too worked up on the installation costs that you choose to go with an inexperienced installer. Doing this might cost you more than you'd have spent in hiring a good installer.
Relationship with the installer
How you relate to an installer is very important. It improves your channel of communication allowing you to accomplish more with the installer. You should never feel under pressure to work with anyone or purchase any of their products.
If you feel like an installer is dodging some of your questions, that might be a red flag against working with them.
Recommendations and Reviews
What are their previous clients saying about the installer? Before hiring the installer, go online and read some of their reviews. Even though these reviews are not usually the best depiction of the installer's services; it helps you grasp a thing or two about them. If possible, look for face-to-face recommendations from your friends or family about the installer. They are more likely to give you an honest review.
Questions to ask solar installers
How long has the company been in operation?
Are they licensed and have a warranty? If so, do they have some proof?
Do they have in-house solar installers, or do they subcontract your installation job?
Do they accept any solar financing options like leasing or PPA?
Do their costs account for rebate discounts? How much?
Which solar panel and brand do they recommend for my roof?
How much should you pay upfront?
How long will you wait before making the full payment?
Is my roof structurally sound to handle my solar system?
How many solar panels will you need?
How long will the solar installation take?
How much will I save with the solar system?
What is the expected ROI of the system?
Will the system be eligible for the feed-in tariff? If so, how much will you receive?
Will shading affect my system's output? By how much?
How much warranty do they offer? Does it cover the installation?
Will you need an external power backup like a solar battery?
Will you able to monitor the solar system's output and my consumption?
How many inverters will be used?
How to find good solar installers
Once you understand how to distinguish between genuine and fake installers, it's time to directly choose a contractor. To find the installers, you can use any of the following websites:
Google – Google remains the best place to find whatever you're looking for. Simply open it on your preferred search engine, and open your search bar. Look up 'solar installers near me' then choose the installers that appear to be the best.
Clean Energy Council – The CEC website offers a free tool that allows you to get connected to among the best-approved installers near you, regardless of your location.
The fastest and easiest way to get connected to three of the most reliable and affordable solar installers in Australia would be using this FREE service.
GoSolarQuotes.com quickly matches you with three local solar installers voted #1 by previous users in your area. It's really easy!
Scroll up to the top of the page and enter your ZIP Code in the blue form at the top of the page.
Give us a few details about your solar installation or replacement job plus some contact information.
Your solar job details are forwarded on to the closest three solar installers all voted best priced who will also price your solar job.
In slightly under three minutes, you'll have your installers!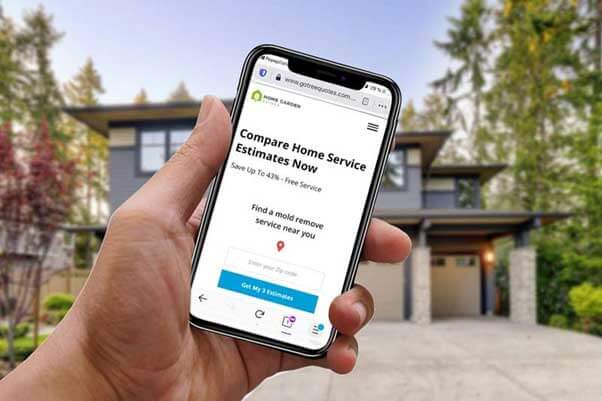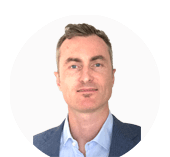 Author: Ben McInerney is a renewable energy enthusiast with the goal of helping more Australians understand solar systems to make the best choice before they purchase. Having an accredited solar installer in the family helps give Ben access to the correct information, which allows him to break it down and make it easily understandable to the average homeowner.