Solar Panels in Townsville, QLD - Cost and Rebate Guide 2023
Updated: December 6, 2023
Townsville is a fairly sunny region, which makes it perfect for rooftop solar. 600,000 QLD households and businesses have already installed a solar system. That's 30% of all households. It's also in Townsville, where you will find Ross River Solar farm which produces enough electricity supply to power Sunshine Coast and Australian in general.
Power prices are only going to get more expensive as they have over the past couple of years, so installing solar is a great way to reduce your power bill by 80% or more. Produce your own energy and save money on your energy bills with solar PV systems.
The 5kW solar power system is the most common for most households because it provides enough energy to support the average home's daily household needs. This solar power system costs approximately $5,366. This price includes the government rebate, which means it is already subsidized.
The average cost per kW is $1,073 based on the 5kW system. 
| Service/ system | Size | Cost |
| --- | --- | --- |
| Solar cost per KW in Townsville | 1.5 kW | $3,078 |
| National average cost per KW | 1 kW | $930 |
| 3kW solar system cost in Townsville | 3 kW | $3,895 |
| 5kW solar system cost Townsville | 5 kW | $5,366 |
| 6.6kW solar cost Townsville | 6.6 kW | $6,495 |
In Queensland, solar PV systems take approximately 3-4 years to pay for themselves, but if you finance your solar power system, you can actually become net positive immediately.
A reliable feed-in tariff from utility companies is a must to use the grid as a virtual battery of sorts to store power through the day you are not using and drawback on it at night. You will be producing your own electricity as you while enjoying amazing energy saving benefits.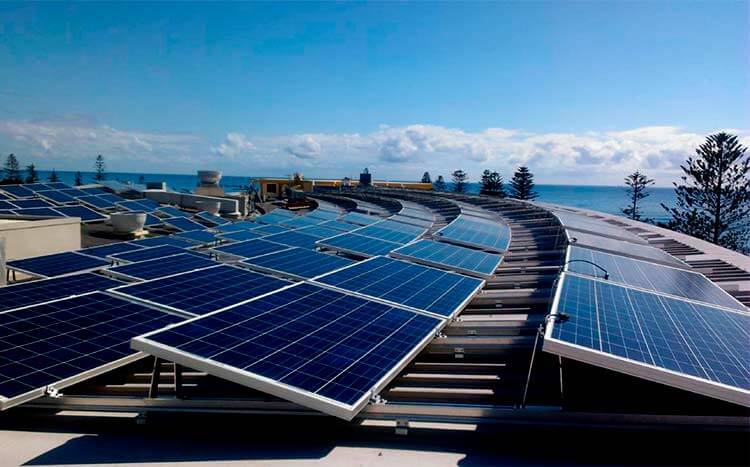 Government solar panel rebate in QLD
The solar panel rebate in Australia is a government scheme called the Small-scale Renewable Energy Scheme. It awards citizens rebates when installing solar panels to reduce energy costs.
If you live in QLD, Australia, you will get a government rebate for installing your solar power system. The rebates vary depending on your STC zone and the size of the system you install. The bigger the system, the higher the rebate amount.
The QLD state rebates depend on the number of STCs you get for your solar PV system. The larger the system, the more the STCs you get. The STC price has been moving between $35 and $40 for several years now. So, for an average 5kW solar system, you will get 64 STCs, which gives you a rebate of $2,554.
QLD Government State Rebates
Queensland provides a number of solar rebates to its residents. The rebates differ depending on the size. The larger the system, the higher the rebate.
All Queenslanders are encouraged by the state to apply for interest-free loans for solar as well as solar storage provided by the government. The loans enable people to buy solar power systems without spending a lot of money in the initial installation stage.
Rebate background: The government rebate is an initiative by Australia's government that aims to provide affordable solar energy to all the citizens going for solar installation. This initiative is known as the Small-scale Renewable Energy Scheme. The government awards people differently depending on the number of STCs your system gets in the region or zone you live in.
| Solar System Output | Number of STCs Awarded |
| --- | --- |
| 1.5Kw | 19 |
| 3Kw | 38 |
| 5Kw | 64 |
| 6Kw | 77 |
| 6.6Kw | 85 |
| 7Kw | 90 |
| 10Kw | 129 |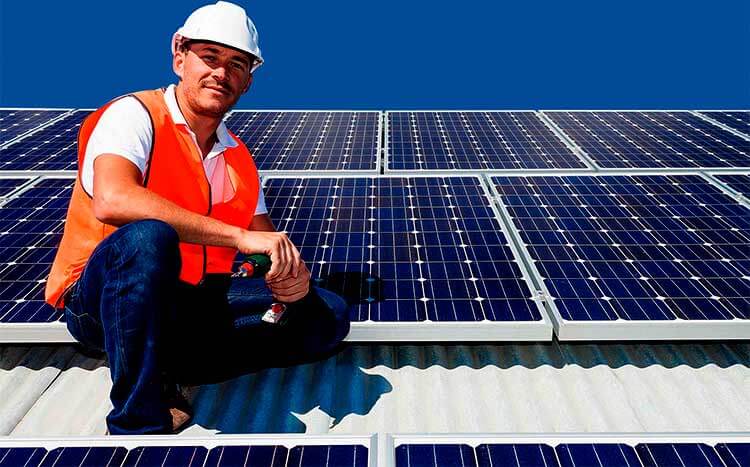 Solar system output in Townsville QLD
Below is a simple illustration of the power output for different solar system sizes. If you know your system's output, you can easily calculate your rebate using the STCs.
| System Size | Output |
| --- | --- |
| 1kW | 4.3kWh |
| 1.5kW | 6.45 kWh |
| 2kW | 8.6 kWh |
| 3kW | 12.9 kWh |
| 4kW | 17.2 kWh |
| 5kW | 21.5 kWh |
| 6kW | 25.24 kWh |
| 10kW | 38.5kWh |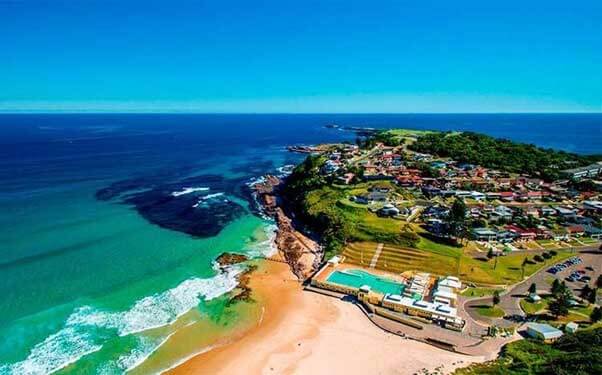 STC zone in Townsville QLD
A larger part of QLD is in zone 1, so is Townsville. This means that this zone receives more sunlight than VIC for example, which is in zone 3. QLD receives an STC rate of 1. 622 and awards the QLD homeowners depending on the size of the solar system they have installed.
Solar Feed-in tariffs QLD
Besides the discounts from the government rebates, you can receive money from local energy providers who offer you money for every kW of power you feedback into the grid.
This feed-in tariff offered by QLD utility companies allows you to trade in the extra power you generate from your system for money. You can receive a specific amount for your watts, depending on the company. Some companies can offer up to 44c per watt, which is a promising figure, and it helps reduce your system's payback time.
Below are some of the best companies to work with.

Dodo offers you a minimum feed-in tariff of 8.5c, but it can go up to 44.0c depending on the size of your system. 
Although they still state they have 44.0c feed-in tariff, it's doubtful anyone actually ticks all the boxes to make be eligible.  That being said, I have found them to be the best overall with their rates and terms in the state.

| Min FiT | Max FiT |
| --- | --- |
| 15.0c | 59.0c |
Red energy is also an excellent choice for your power. It offers 15.0c on the minimum and a maximum of 15.0c. It was hard to pick between Dodo and Red energy, I just found the customer service to be quicker and friendlier. 
Red energy does give a high minimum Fit which is a great feature.

| Min FiT | Max FiT |
| --- | --- |
| 12.0c | 56.0c |
Another great FiT provider is Click Energy that gives you 8.0c per kWh on the minimum and a maximum of 10.0c. Your earnings depend on the size of solar you have.
There are a lot of companies out there, that do a great job, and we tried to find 3 with a good balance of price, Fit and customer service. Click energy ticked all those boxes and deserves the 3rd place crown.
Is Townsville a good climate for solar?
Townsville, often seen as the unofficial capital of North Queensland,  as the  is in zone 1 in Australia, which means it receives a fair amount of sunshine. It is, therefore, a good climate for solar energy. Australia is generally sunny all year round, making it a good climate for solar power installation. Even the coldest regions can support solar power as long as the panels receive sunshine during the day.
Percentage of Townsville households with solar installed
Approximately 24% of homes in Townsville have solar energy, according to the PV institute. That's a whopping 25,000 installations as of May 2021. This figure is rising steadily with more homes look to cut their energy bills by installing solar energy. This rise is due to the government rebates and feed-in tariffs from reliable utility companies. The emergence of new sustainable models, of panels and solar battery storage systems, means more and more home owners in sunny Townsville will enjoy massive energy savings for many years to come. 
Optimal solar panel orientation and angle in Townsville
The optimal solar PV system orientation is North and about 28 degrees. Most roofs in Townsville are inclined to this angle. The panels are usually just bolted to rails on the roof and that will suffice. A flat roof will need the angle of the panel changed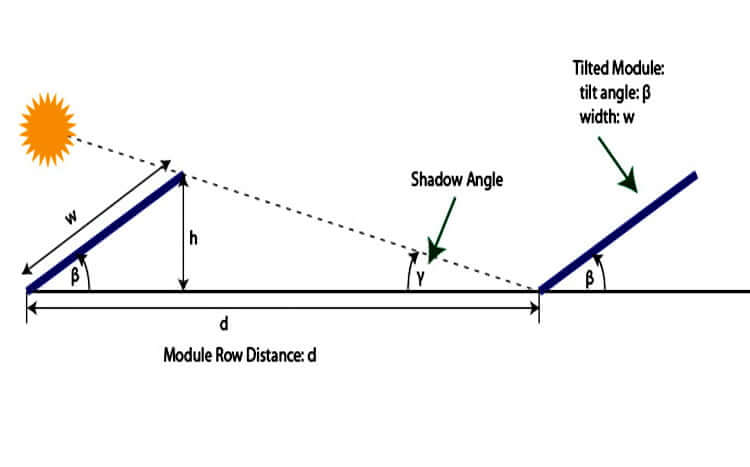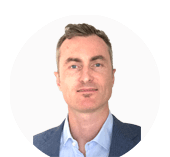 Author: Ben McInerney is a renewable energy enthusiast with the goal of helping more Australians understand solar systems to make the best choice before they purchase. Having an accredited solar installer in the family helps give Ben access to the correct information, which allows him to break it down and make it easily understandable to the average homeowner.