Solar Battery Rebate in VIC – (2023 Guide & ROI)
Updated: August 29, 2023
The Victorian solar battery rebate is a local government incentive whose aim is to reduce initial costs for residents who want to purchase solar batteries.
If eligible, anyone with a solar PV system can access a fairly decent discount on their solar battery from an authorized dealer through the program.
Victorian homeowners with an existing solar installation 5kWh or grater can access a point of sale rebate of up to $1,875 for their solar battery purchase. This is normally given to a limited number of applicants who also satisfy the requirements set under the Victorian Solar Homes program.
There are a few requirements for eligibility, so please read the requirement below to see if you can apply.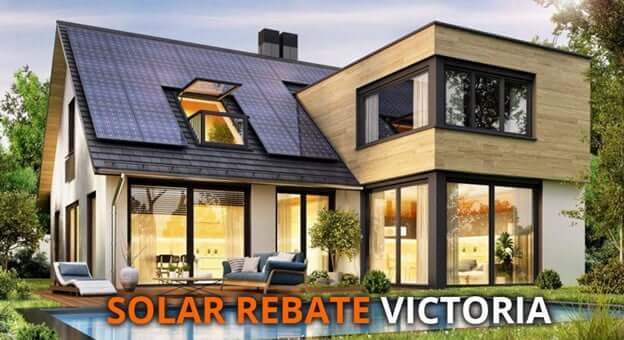 The Victorian solar battery rebate is given to residents who have an existing solar PV installation and are within a specific geographical boundary in the state. The local government uses a set of postcodes that are continually updated based on certain parameters such as high PV penetration and the growth numbers in an area or suburb.
Please refer to the list of postcodes here.
However, being in the right suburb and having an existing solar PV installation does not make you an automatic candidate for the solar rebate. You will still need to satisfy some additional conditions to receive the battery rebate.
Requirements for eligibility are as follows:
You must have a solar system 5kWh or larger already installed to apply.
Be within specified Postcodes
Own and occupy the property
Should not have applied previously for a rebate
The combined household income is less than $180,000 p.a.
Pre-approval by your network provider to connect the battery to the grid
Property is worth less than 3 million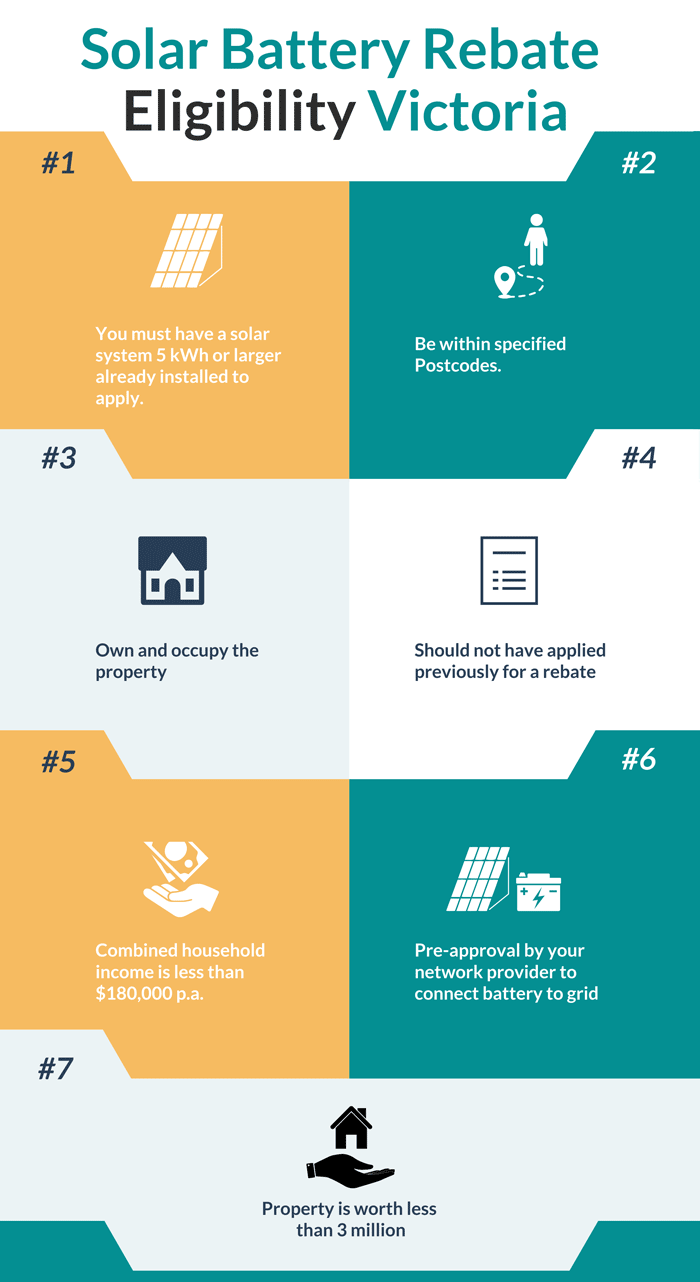 Additional Requirements for The Victorian Solar Battery Rebate
In addition to the basic eligibility criteria, you are also required to satisfy the following requirements to receive the solar battery rebate in Victoria:
To be eligible for a solar battery rebate, you must own a property within the approved postcodes in a release period. Documentation to show this may be required as part of the application or inspection process. Be sure to check that your postcode is included in the targeted list before you make an application for a battery rebate.
You should also be the owner and occupier of the property where the solar battery solution will be installed.
The property should not have been used for a previous solar homes program such as the solar PV rebate or solar hot water rebate.
Lastly, your property's current value based on the local council rates notice should not exceed $3 million.
Size of Your Solar PV System
Only solar PV systems with a capacity of 5Kw or greater are eligible for the Victorian solar battery rebate.
Pre-approval for grid connection Requirement
Applicants are required to obtain pre-approval from their DNSP (Distributed Network Service Provider).  A DNSP is basically the company distributing power to your house. You need their approval as part of the battery installation process for safety purposes and to receive the battery rebate. There are five Distributed Network Service Providers in Victoria, namely:
Powercor Australia – serves the Western suburbs and Western Victoria.
United Energy Distribution- Serves the Southern suburbs and the Mornington peninsula.
Ausnet Services – This DNSP serves the Outer northern and eastern suburbs and Eastern Victoria
Jemena – Jemena serves the Northern and North-Western suburbs of Victoria
It's easy to find out who your DNSP is based on these demarcations.  Get in touch with them on your own or through your solar battery installer to obtain the approval needed for your battery rebate application.
Solar Battery Solution Requirements
You are required to purchase your solar batteries from an authorized provider using approved products.  This way, the battery solution to be installed will be eligible for the rebates as it will be among the list of approved battery list provided by Solar Victoria.
Additionally, the applicant should not have an existing solar energy storage solution in the same property listed in the rebate application.
Household Income Requirements
To qualify for the Victorian solar battery rebate, the applicant's combined household income should be less than $180,000 per year. The program was primarily meant to help low-income households to adopt green energy. Documentation from the Aussie tax office will be used to verify that you have met this requirement.
Miscellaneous Requirements
Applicants to the Victorian solar battery rebate program must agree to receive further information from their DNSP regarding battery trials. These trials are meant to maximize the value you get from the battery solutions installed under the program.
Lastly, you must indicate that you approve a safety inspection to be conducted on your property as required under the program.
How Do I Apply for The Victorian Solar Battery Rebate?
The solar battery rebate is a little different to the regular solar rebate. There are a few steps that need to be taken in order to claim to apply for and claim your rebate for solar battery storage in Victoria.
They are:
Identify vendor
Get a quote
Obtaining DNSP approval
Finalize the application
Installation
1. Identify an Authorized Vendor and Solar Battery Solution
Having gone through the requirements and ascertained that you satisfy all of them, your next step should be to identify an authorized solar battery vendor and a storage solution that is:
Among the list of approved solar storage solutions- You can find out if the solar battery you have identified is in the solar Victoria list of approved products before you get a quote.
Find a battery that is appropriate for your solar PV system and needs. You can ask your preferred solar vendor to help you in sizing your solar battery solution so that you get the value for your money.
Purchasing a battery that is too small for your solar PV system may not be ideal if you want to store all the surplus energy. On the other hand, an oversized storage solution will not make economic sense and may prolong your solar payback period.
2. When Is the Next Solar Battery Rebate Release?
The Victorian solar battery rebate is normally given out within a specific window and to a limited number of applicants. For example, by the time of publishing this guide, the next solar battery release was scheduled for the 2nd of September 2020.
This means that you have to get your application in early or within that window to be among the candidates who will receive the battery rebate.
You can always refer to the Solar Victoria government website for this particular rebate in case you happen to read this on a different date or year.  That said, only those who meet the very specific eligibility criteria set out in the program can access the battery rebate.
3. Get A Quote from The Vendor/ Battery Retailer
After identifying your vendor and your preferred storage solution, your next step should be to obtain a written quote. If the retailer is among those approved to process the Victorian solar battery rebate, they should be able to create and upload your quote to the Solar Victoria portal on your behalf. This will initiate the approval process with Solar Victoria. You should get an email in your inbox indicating that the vendor has uploaded your quote.
4. Obtaining DNSP Approval
This step will be completed by your chosen solar battery retailer. Before creating and uploading your quote, your retailer will contact your Distributed Network Service Provider. You only need to provide them with the documentation they need to obtain the approval. Solar Homes Victoria advises applicants to verify that the DNSP approval has been obtained before they make any commitments with a retailer.
5. Finalize the Application
If all went well, you should be able to finalize your rebate application through the link provided in the email you received. In the portal, you will be able to view the quote provided by the retailer and confirm it. You will then receive a unique code in the form of a QR code to signify that your battery rebate application was approved.
6. Installation and How to Claim Your Rebate
After approval, you can go ahead and schedule the battery installation with your vendor. Provide the installation team with your QR code before they start the installation. Once they scan the code and proceed with the installation, your rebate will have been processed and given as a point of sale discount. You only need to pay the rest of the balance minus the $1,875 rebate to your retailer based on what is contained in the quote.
Expect to pay amounts between $500 to $1800 per kWh depending on the quality and type of battery storage solution you want to purchase.  Lithium-ion batteries will be more expensive to purchase but cheaper to run as compared to flooded lead-acid solar batteries.
Solar battery costs are relatively high as compared to solar panels in Australia. This is why you should take advantage of government incentives such as the Victorian solar battery rebate to bring the costs down and get value for your money.
In addition to the battery rebate, Victorians are also eligible for more local solar rebates. They can also claim the federal solar PV rebate that is currently packaged as small-scale technology certificates. Here are the solar rebates you can receive in Victoria and how to claim them:
The Victorian solar PV rebate– Victorians who are eligible can receive a rebate of up to $1,875 for their solar PV installations. These can be claimed as a point of sale discounts with approved vendors following the instructions provided for the Solar Homes Program.
Solar hot water rebate- You can receive a rebate of up to $1,000 for a solar hot water installation in Victoria under the Solar Homes Program.
The Federal STC based solar rebates– Every Australian is eligible for a rebate under the STC program. The rebate may cover over half of the initial solar PV installation costs given Victoria's favourable STC rating.
It's predicted that solar battery prices will continue to fall in the coming years as more and more people embrace green energy and install off-grid or hybrid PV systems. At the same time, new, more affordable and efficient storage solutions will impact the battery market in the coming years.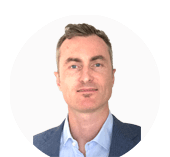 Author: Ben McInerney is a renewable energy enthusiast with the goal of helping more Australians understand solar systems to make the best choice before they purchase. Having an accredited solar installer in the family helps give Ben access to the correct information, which allows him to break it down and make it easily understandable to the average homeowner.