Best Solar Inverters 2023
Updated: December 6, 2023
There are a few inverters we feel are the best of the best in 2020 for Price, efficiency and flexibility.
You can jump down and see who the winners are, but I urge you to first read a few essential things about inverters to have a better understanding to help you choose which is best for you.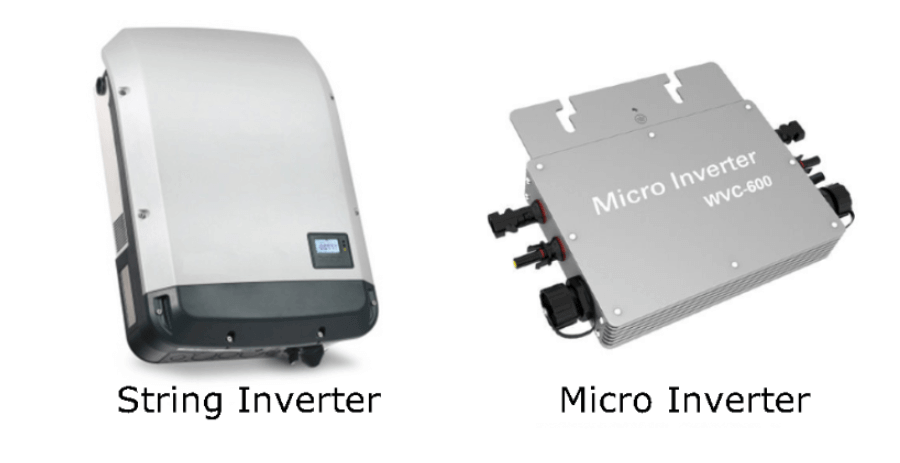 String inverters are the most cost-efficient type of inverters in the market. These inverters work at their maximum capacity if your solar panels are not shaded and do not point in multiple directions. Basically, your solar panels are arranged or linked together in a circuit and are connected to a single inverter to convert DC to AC power. Microinverters do cost less than string inverters since they are essentially a small inverter stuck to the back of each panel, rather than one large inverter to service all.
The main disadvantage of having a string inverter on is that it will only produce as much power from the least productive panel. So if one panel is shaded or does not get enough sunlight compared to other panels, the power output will be reduced to that one panel.
On the other hand, microinverters work differently from string inverters. Microinverters are installed behind each solar panel to get individual power output. It does cost more, but it is more effective and reliable than string inverters. There are a lot of advantages when you use micro inverters. Not only is it safe, but it is also easy to install. Since it converts electricity on the spot, the DC won't leave the panels so it's a lot safer. Installing is also a breeze since it's just a plug-and-play device. You can also monitor each inverter through an app.
To sum it all up, Micro inverters are the way to go, it can yield more electricity and is a great investment since you will get what you pay for in the long run. It is also advisable if your panels are installed in multiple directions since micro inverters will surely harvest all of the solar energy available. Microinverters also come with a 25-year warranty which will put your mind at ease for investing your money in these.

Other types of Solar Inverters
Central inverters are connected in series and the DC power is transferred to the inverter which is located in a protected environment usually installed near the main panel so it is reliable and away from harsh climate conditions. It is used for larger-scale applications since it has a larger capacity than string and micro-inverters. The disadvantage of having central inverters is the same with string inverters; it will reduce its performance if any of the solar panels are shaded or breaks down for some reason since the panels act like one unit. It also has higher replacement costs than string and micro-inverters.
Hybrid inverters are a combination of two components in a single piece of a unit composed of a solar inverter and battery inverter. These inverters are great if there are power outages since you'll have back-up power, unlike traditional inverters which automatically turns off for safety purposes. If you want to have solar backup power or if you're in an area that is prone to power outages, hybrid inverters are for you. It is also easy to monitor because it's in a centralised monitoring which means you can monitor both the solar panel system and battery system in one platform. Hybrid inverters cost less in terms of installation since it combines two components into one which lowers labour expenses.
Battery inverters need a battery bank to function. It converts DC from the battery bank into AC power. Just like hybrid inverters, they can provide power even if there are power outages. The disadvantage of having battery inverters is that it causes interference in phones, radio and television reception since it creates a buzzing sound. You can minimize the interference by installing sine wave
inverters.
Best solar inverter by brand and Model
Considered as the leading, internationally awarded string inverter manufacturer in the world. Their service and quality are top-notch. Fronius manufacture, engineer, and design their products in Austria. The first inverter Fronius made was way back in 1994.
Fronius Primo Inverter
Type: A single-phase string inverter ideal for residential homes.
Size: 3.8kW tom15kW
Cost: $913 – $1505 depending on the size and model.
Warranty: 5 years for parts and labour.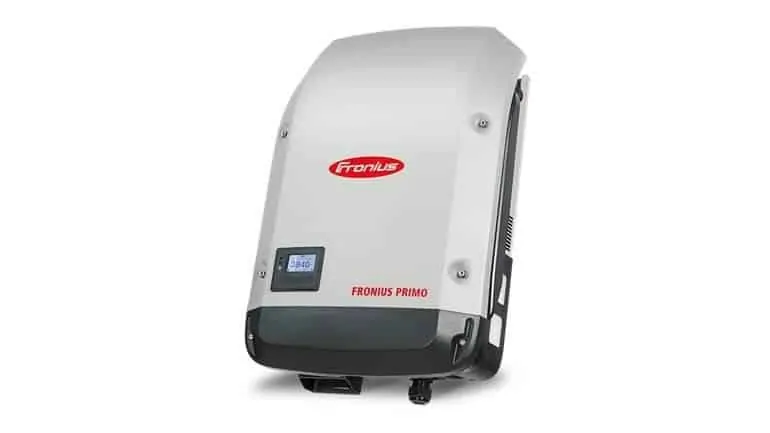 If you purchase directly from Fronius, you'll enjoy an expandable warranty of up to another 5 years for parts.
They are known for their Snap-Inverter mounting design which allows easy installation. They also have a fan cooling design, in-built DC isolator, rapid shutdown capabilities, LCD graphic interface where you can see the energy performance, Wi-Fi, and Ethernet communication which lets you access your inverter anywhere.
There's a USB port for firmware updates and data logging as well. Fronius Primo is not ideal for hotter climates as it can only withstand temperatures up to 55°C (131°F) while it can go operate below freezing conditions up to -40°C. Another con is the noise it produces. The maximum noise emission is at 65 dB(A) compared to other alternatives which are at 25dB(A).
Founded in 2006, SolarEdge is an Israeli company known for pioneering the concept of string inverters complemented with individual DC optimizers on each solar panel for individual panel monitoring and optimization, rapid shutdown capabilities, and Multi-Power Point Tracking (MPPT) to make a smaller string inverter. They are also considered one of the best when it comes to warranties at 12 years and optimizers at 25 years, making them a top pick for consumers.
Model to look out for SolarEdge HD-Wave
Like Fronius, this is ideal for residential homes as this is a single-phase string inverter. Models range from 3.8 kW to 11.4 kW. Price ranges from $1,352 to $2,862. The warranty standard is 12 years which is better than Fronius. The individual DC optimizers let you monitor each panel and optimize independently. If there is a panel that has reduced performance due to reasons like shading or malfunction, the optimizer will isolate this and make adjustments to have maximum performance. It is also very safe with its auto-shutdown capabilities in a power outage. Another advantage is their new app monitoring system which lets you monitor its performance through your phone. SolarEdge HD-Wave won't work without optimizers, unlike other brands/models. It is mandatory and costs more. Newer models get frequent design changes too, so it's harder to get support or advice when you run into problems.
The leading microinverter manufacturer based in the US also founded in 2006. They have a huge market share in the US and growing in regions in Europe and Australia. Their inverters also have the same lifespan as your solar panel and a warranty of 25 years. Enphase is also considered one of the most reliable inverter manufacturers due to extremely low failure rates. 
Model to look out for: Enphase iQ7 and iQ7+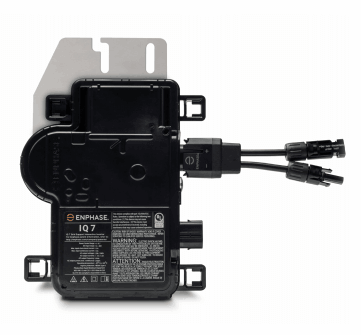 This is the latest upgrade phase iQ7 and iQ7+ from Enphase, which showed great improvement from the last model. Also considered the best inverters if you have a townhouse or an apartment/condo unit. You must shell out $165 apiece, including the mandatory Q cable connectors. For the whole 5kw inverter package, it will cost around $2500. This is right for you if your panels experience heavy shading. This will produce power even if you only have one or two panels in the sun. 
Other brands require three or even four panels to get the minimum power. In addition, its panel monitoring lets you track each solar panel's performance and make necessary adjustments like trimming your tree. It's easy to install and has a light indicator if it's functioning correctly. Enphase IQ Envoy is bought separately for monitoring your solar system's output which adds labour cost in the installation process compared to other brands like Solar Edge HD Wave that comes with monitoring built into the inverter.
One of the leading Chinese manufacturers of inverters was established back in 1997. They are known for being reliable with a cost-effective option and great customer support.
Model to look out for Sungrow SHK5-20
A hybrid solar inverter with the best value with an optional backup device for power outages. Priced at $2675.93 and offers a 5-year warranty Sungrow SHK5-20period from the date of installation. Sungrow SHK5-20 can provide backup power during blackout which previous models of this can't do. It has two Multi Power Point Tracking (MPPTs) and has a high-efficiency rating of 98%. You can also have the option to make it work off-grid or grid-tied from pressing a button. Though they have an online portal (iSolarCloud) and a free app for monitoring, there have been reports that consumption monitoring experiences some problems.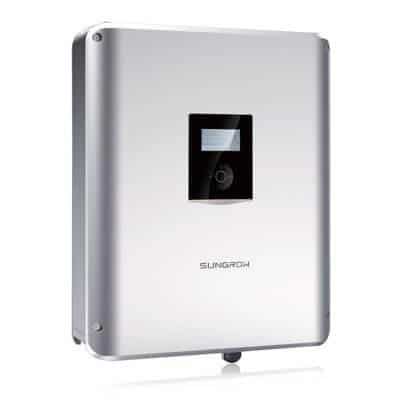 One of the oldest companies in the solar power industry, it was established way back in 1981 and is world-renowned for its string inverters.
Model to look out for SMA Sunny Boy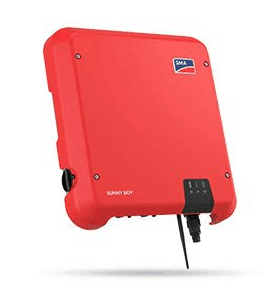 This is rated as one of the best string inverters in the world. It's lightweight, sleek, and efficient. They are available in sizes 3.0, 3.6, 4.0, 5.0, and 6.0kW, along with a version of Sonny Boy 1.5, 2.0, and 2.5kW. Price ranges from $1,261 to $1,920 with a warranty period of 10 years. If your area is sunny all year long, this is your inverter. Its efficiency rating is at 97.5%. Also, its price is its strong suit since it costs less than other brands. They have a feature called Secure Power Supply (SPS) which gets you backup power if there are blackouts. SMA also offers the best customer support in the industry.
You won't get its maximum efficiency if your panels get shaded or if your panels face multiple directions. You must remember that string inverters will reduce production if one of the panels is shaded. The SPS gets its power in real-time, so your panels should get sunlight for this to work. The warranty period, as previously mentioned, is too short, so you will need to replace it at least once over the course of your solar system.
Another Chinese company was founded by JXT and supported by the Chinese government.
Model to look out for Goodwe DNS
Praised for its aesthetic design with its white gloss interior. It has been reported to perform very well compared to other brands despite its affordable price, which starts at $922. Great for those who are looking for affordable options. Performs very well and can compete with other brands. Its efficiency is at 97%, which is a good number. Noise level is also lower than others at 25 dB(A). Also released Goodwe Smart Meter for monitoring capabilities. It uses an LCD interface that other brands have already swapped out for LED since LCD has experienced failures in inverters. There is no inbuilt DC isolator and rapid shutdown capabilities. The warranty is shorter than the others, which are at only five years.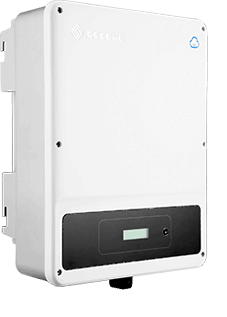 A global Swiss company for electronics and offers high-quality string inverters. As of this date, FIMER, an Italian inverter manufacturer, will take over ABB's solar division.
Model to look out for ABB Uno DM
Just like Fronius, they also have a plug-and-play option for simple and easy installation. It has a complete monitoring experience and you can optimize self-consumption. Price starts from $714 to $1184 with a warranty period of 10 full years. Easy installation, lightweight, and fast commissioning process. With Ability™ Energy Viewer, you can remotely access your solar system's performance. It has a dynamic feed-in control where you can control the amount of energy being sent from the grid along with a simple user interface. Firmware updates are done through Wi-Fi, so you don't need to open up your inverter when it needs an update.
Another Chinese giant is known for telecommunications and other industries, but in recent years, this giant reportedly shipped more inverters than any manufacturer in the world.
Model to look out for Huawei Solar SUN-2000L series
It is a string inverter with a battery-ready option. Priced at $866.75 with a warranty of 10 years that can extend up to 25 years. It is compact and lightweight that only requires one person for installation. It has two MPPTs with the ability to function with or without optimizers. As the screen display fails over time, this only has LED indicators since setup and configuration are done over Wi-Fi via Huawei Smart Energy Center where you can integrate your system into your smart home.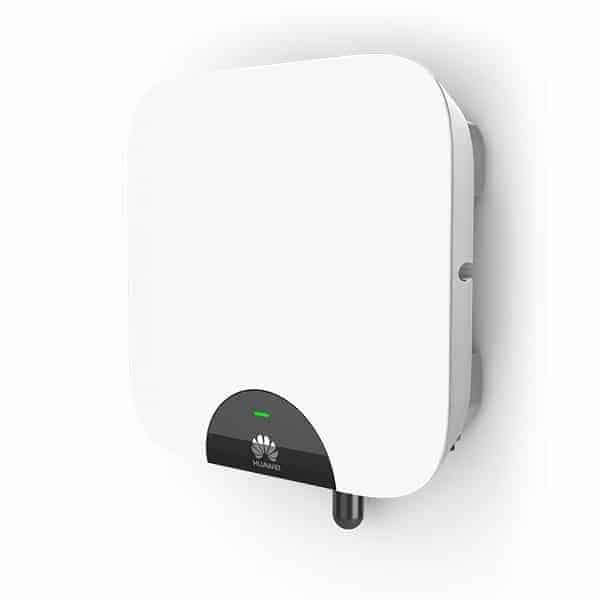 This inverter can also withstand harsh conditions, ranging from -30°C to 60°C. However, this inverter won't be able to provide backup power in case of blackouts/power failures.
Manufactured by Delta group which is an electronics giant. This company was founded in Taiwan in 1971. Priced at $1000 with a standard 5-year warranty.
Model to look out for: Delta Flex
A compact and light with a modern design string inverter. It has two MPPTs for solar array optimization. Built-in Wi-Fi allows the owner to commission and view the status of the inverter from an app that is available for iOS and Android phones. It has no rapid shutdown and optimization options. This lightweight inverter emits less noise than other brands which is at 20 dB(A). It is more expensive than most brands but worth checking out.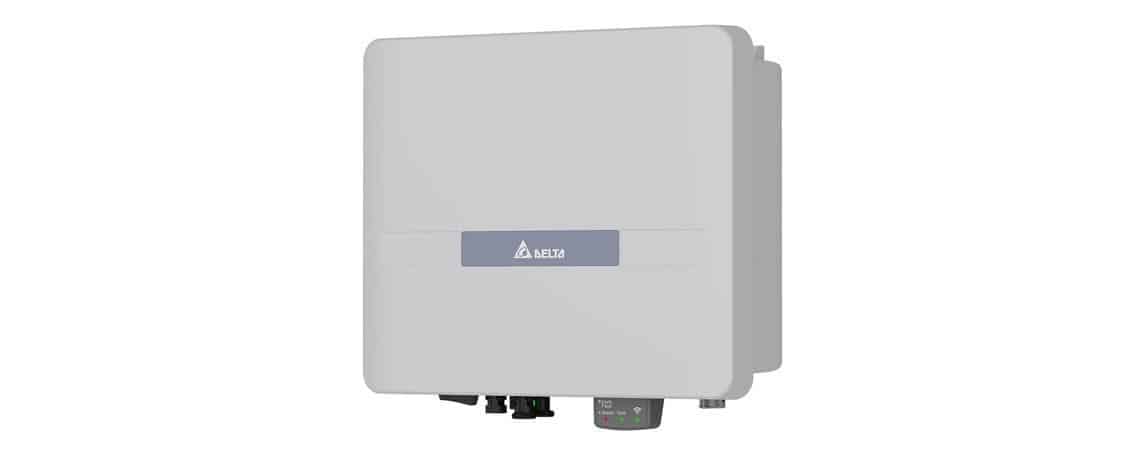 How long do solar inverters last?
Most good quality solar inverter units typically last for about 10 years the least and a maximum of 20 years at most when maintained properly.
Do inverters need servicing?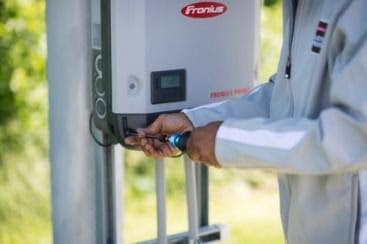 Yes, to make sure that your inverters are maintained and updated, your inverters need servicing. Servicing will also help your inverters run more efficiently and make sure that it will last for a long time. It also reduces the risk of failures and inspects if your inverter is running smoothly.
How big a solar inverter will I need?
Solar inverters are rated in Watts. There are 3 factors to consider what size of inverter you need. It's the size of your solar array, your geographical location, and your solar system's design.
The general rule is that your solar inverter should be the equal amount of watts or size of your solar system. So, if your solar system is 5kW, your inverter should be 5000 watts. Your location is also important because if you live in a sunny location, your inverter size should be close to your solar system while if you live in a low-temperature location, a smaller inverter is advisable since it will produce less power. Basically, your inverter needs to handle the electricity your solar systems produce. In line with this, the design of your solar panels is taken into consideration as well in terms of shading, panel's direction to estimate your solar system's overall production.
However, the best way to know what size of inverter you need is to still consult a professional solar installer. They are the most qualified that can help and advise you to achieve the solar system you want for your home.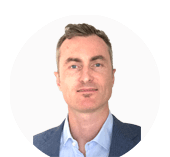 Author: Ben McInerney is a renewable energy enthusiast with the goal of helping more Australians understand solar systems to make the best choice before they purchase. Having an accredited solar installer in the family helps give Ben access to the correct information, which allows him to break it down and make it easily understandable to the average homeowner.