Solar Panel Quotes - Free Service
Updated: December 6, 2023
The benefits of switching to solar energy in Australia are just too good for most homeowners to ignore. Once you've decided to try it on your rooftop, the next step is seeking quotes from different solar experts.
The total costs you'll receive on the quotes will differ for each contractor depending on numerous factors.
| System size | Suits house | Average Quote |
| --- | --- | --- |
| 1.5 kW | Tiny | $3,198 |
| 2 kW | Small | $3,545 |
| 3 kW | Small - Medium | $4,094 |
| 4 kW | Medium | $4,929 |
| 5 kW | Medium - Large | $5,726 |
| 6 kW | Large | $6,709 |
| 8 kW | Large - Very large | $8,229 |
| 10 kW | Humongous | $9,623 |
Among the key factors that affect the total you'll pay for solar includes your monthly energy consumption, location, brand and quality of your preferred solar components.
Your consumption patterns directly affect the size of the solar system you'll need for your home. The bigger your bill reads at the end of the month, the more you'll spend on a big solar system.
On average, you'll spend between $3,198 – $9,623 for the panels depending on the system size.
Your location or state in Australia determines how much government rebate you'll receive for your solar system. According to the federal government's Small-Scale Renewable Energy Scheme, states which enjoy longer sunlight hours receive more rebates than those which don't.
Different solar panel brands also cost differently on the market.
What is a good brand of solar panels?
There are numerous excellent solar panel brands you can choose to work with for a reliable and long-lasting period.
Most of these brands are regarded as 'Tier 1' solar panels, which isn't a measure of quality but rather the manufacturer's financial stability in the business.
Some of the top brands in the market today include:
Below are a few more details about each panel.
| Brand | Manufactured | Efficiency | Warranty |
| --- | --- | --- | --- |
| Jinko | China | 20.48% | 15 Years |
| Qcells | South Korea | 20.8% | 25 Years |
| Trina | China | 21.2% | 30 Years |
| Rec | Norway | 21.7% | 20 Years |
| Risen | China | 21.4% | 25 Years |
| Seraphim | China | 20.47% | 30 Years |
| LG | South Korea | 20.8% | 25 Years |
| Suntech | China | 20.6% | 30 Years |
| Tindo | China | 19.3% | 25 Years |
| Canadian | Indonesia | 21.1% | 30 Years |
| Longi | China | 21.6% | 25 Years |
Jinko company is a Chinese solar panel manufacturer that's been in operation since early 2006. They are among the biggest manufacturers in the world, known for their budget-friendly yet reliable panels.
The company offers a wide range of solar panels suitable for both residential and commercial setups.
Their most common solar panel series includes the Cheetah Series, Cheetah HC, Swan, Tiger and Tiger Pro series. Each of these panels incorporates modern solar technologies to improve their panel's efficiency and durability.
In 2020, the Chinese giant announced that their newest n-type monocrystalline solar cells had achieved a world-record 24.79% efficiency.
Their Australian offices are located in Melbourne, Perth, Adelaide, and Brisbane. Read more about Jinko here.
Q-cells is another top-performer in the solar industry known for its high-efficiency panels. The South Korean company has existed for almost three decades and is widely popular because they use the best technologies in their product development.
They have three main ranges of solar panels in the Australian market, including the Q. Power, Q. Peak and Q. Maxx. Some of their best panels achieve up to 19.5% efficiency, which drastically reduces their payback period for homeowners.
Q cells also boast of an impressive 12-year product warranty and 25-year performance guarantee on all their panels.
Their main offices in Australia are located in Sidney. Read more information about the Q-cells company here.
LG is by far one of the most dominant electronics companies globally – and it doesn't change with solar. The South Korean company offers one of the best solar pane module efficiencies, boasting of a stunning 20.8% panel efficiency.
Most Australians prefer this brand because they've used some of their other products before, and they're confident that LG honours their warranties.
Some of the main range of panels includes the NeON 2 series, NeON R Prime, and NeON ace. LG's investment in quality solar cell technology is unquestionable, and their results don't lie!
You'll find their main Australian office in Eastern Creek, Western Sydney. They also have satellite offices in other states except for Tasmania.
Read more about LG solar panels here.
Rec solar is widely popular globally for being a pioneer in the solar industry. It's been operating since 1996, and is now one of the largest solar producers. One of their biggest achievements was being the first company to release the half-cut cell technology – a technology that has revolutionized the entire industry.
Besides their keen interest in solar technology developments, the company also adheres to a strict testing program for all its panels. This ensures that they only release the best quality panels to the market.
They have a range of four solar panels, including the REC Alpha and Alpha 72, REC N Peak, REC TwinPeak 2 Mono and REC TwinPeak 2s Mono 72.
Tests have shown that these panels can yield around 20% more power than most other panels. Their best panels can achieve an efficiency of about 21.7%.
REC's Australian main offices are based in Melbourne CBD. Read more about REC solar here.
What is a good solar inverter?
Aside from your solar panel brands, there also exist several solar inverter brands, which makes it harder to choose one. However, you need to be just as cautious when choosing your inverter as you would the panels.
A good inverter is one that meets the power demands of your home. There are three main types of inverters:
String or centralized inverters
Micro Inverters
Power optimizers
Before choosing any inverter, ask your solar installer how each inverter works and which one would be best for your home. One of the best brands to consider include;
Fronius solar inverters are among the best inverters in the Australian markets today. The company has been producing inverters since 1994 and has been recognized severally for the quality of its products.
The inverters are very easy to install and operate and adopts the latest technologies for easier accessibility.
With Fronius, the solar owner can monitor and control their inverter from any location thanks to the wi-fi and ethernet connectivity.
The product comes with a 5 -year parts and labour warranty, which can be extended a further 5 years if directly bought from Fronius.
Other good solar inverter brands you can check out include SolarEdge, Enphase, Sungrow, SMA, Goodwe, Huawei, ABB and Delta inverters.
How much does a 5kW solar system cost?
Most homeowners spend around $5,726 on the 5kW solar system after government rebates and taxes are applied. However, the actual costs largely depend on your location in the country.
Owners in Western Australia, NSW and Queensland, for instance, will spend less on this system compared to those in Victoria and South Australia because they receive more rebate.
| State | Gov. Rebate | Final Quote |
| --- | --- | --- |
| New South Wales | $2,195 | $5,726 |
| Victoria | $1,875 | $6,045 |
| South Australia | $2,195 | $5,726 |
| Western Australia | $2,195 | $5,726 |
| Aust. Capital Territory | $2,195 | $5,726 |
| Queensland | $2,195 | $5,726 |
Solar panel Quotes by City
As earlier mentioned, solar panels costs vary in different cities because the states don't receive equal rebates. Moreover, some states also offer more state rebates to their residents in addition to the federal rebates.
The feed-in tariffs are also different and vary depending on your preferred utility company. A power company may offer different rates in different cities, and this influences the overall costs and savings from a solar system.
The average cost of a 5kW solar system in Melbourne stands at around $6,045. Such a system receives a government rebate total of $1,875 – making it one of the most expensive areas to purchase solar.
However, due to the high costs of electricity and more sunlight hours in this city, your solar savings will be high. Depending on your power consumption patterns, you can save up to $155 per monthly. This equates to a $1,860 annual solar savings.
The average cost of feed-in tariffs in the city stands at about 17.0c/kWh, with Origin Energy offering the best rates during peak hours (25.0c/kWh).
Residents in Sidney enjoy one of the most favorable solar prices in the country, with the most popular 5kW solar system going for about $5,726. Thanks to the high sunlight intensities in the area, the city enjoys a generous $2,195 in government rebates.
The NSW state government also has its rebate program, which Sydney residents can utilize and further cut down their solar costs.
Feed-in tariff rates in Sidney average at around $16.50c/kWh. Red Energy offers the best rates here at 59.0c/kWh.
Most homeowners in this area enjoy monthly savings of about $170, which is around $2,040 annually.
Perth is the cheapest area in Australia to invest in solar panels. The average cost for a 5kW solar system stands at around $5,726, which is more than a thousand dollars cheaper than most other states.
This could be attributed to their high rebate incentives from the government and the longer sunlight hours than most other states. Perth receives a rebate total of around $2,195.
The annual savings for residents using solar in this area stands at around $180 monthly, which comes to around $2,160 annually.
Typical feed in tariff rates in Perth are the lowest in the country. They are limited to only two companies; Synergy and Horizon power, with the state government imposing a fixed 10c/kWh rate during peak hours and 3c/kWh on all other hours.
The average cost of a 5kW solar system in Adelaide is about $5,726. This city enjoys very good rebates, with most homeowners receiving around $2,195 in federal rebates and up to $6,000 in state solar battery rebates.
The feed-in tariff rates here are also quite generous, with the best company, Dodo, offering a maximum rate of 44.0c/kWh.
Your monthly solar savings with solar in this city stands at about $162, which is around $1,944 annually. However, the rising power costs in Adelaide means your savings will keep improving.
The cost of a 5kW solar system in Brisbane lies on the high end of the national average costs. Unlike other cities, the residents can rely on the federal government rebates, which stand at $2,195, to bring down their solar costs.
The best feed-in rates in this city come from Click Energy which offers 16.0 c/kWh during peak hours and around 11.2c/kWh during off-peak periods.
Annual savings for going solar with this solar system ranges at around $1,920 and about $160 per month.
Homeowners looking to install a 5kW solar system on their homes may spend around $5,726, one of Australia's lowest.
The rebate amounts in the area stand at $2,195, but residents can also take advantage of extra state rebates to reduce the total costs.
Central Coast experiences a relatively high sunlight intensity, and this improves your power production and the overall annual savings. Most homes save about $162 per month and around $1,944.
The best feed-in tariff rates in this city are from Click Energy, offering 16.0c/kWh during peak hours.
A 5kW solar system in Newcastle goes for around $5,726 after the rebates and taxes are applied. This is relatively lower compared to the national average because the city receives a high local and federal government rebates.
Expect at least $2,195 in rebates for the solar system. The average FiT rates in this city stand at 15.0c/kWh, with Click Energy offering the best rates in the area.
Your annual savings for this system in Newcastle stands at around $162 monthly and $1,944 annually.
Right from its name, Sunshine Coast is obviously one of the best places to go solar. The average costs of a 5kW solar system goes for around $5,726, which is on the higher price end.
The system, however, receives one of the highest rebate amounts in the country at $2,195 due to its sunlight intensity.
Feed-in Tariff rates on Sunshine Coast are also quite high, with an average of 20.0c/kWh. Your annual savings with this solar provider stand at around $170 monthly or about $2,040 annually.
Residents of Gold Coast in Queensland can expect to spend around $5,726 for the most popular 5kW solar system. Thanks to the high rebates received in the area, your 5kW system will earn you around $2,195 in point-of-sale discount.
The feed in tariff rates in the city average at around 16.0c/kWh, but your best offers will come from Red energy and Click energy, with their best rates at 59.0c/kWh.
Annual savings for this system stands at around $1,944 and $162 per month. However, your overall savings will depend on your energy consumption habits.
The 5kW solar system is among the most popular solar systems in Canberra. Residents spend around $5,726 for this system – which lies on the lower end of the national average.
You can expect to receive a federal rebate amount of $2,195 and an extra 50% of the total cost if you apply for the state's Low-income household program.
The average costs of feed-in tariffs in the city stand at around 16.0c/kWh, but the best company is Origin Energy stands at around 20.0c/kWh during peak periods and 14.0 during off-peak periods.
Expect to save around $158 monthly on a 5kW solar system and about $1,896 annually.
How to calculate the solar system size I need?
To calculate the size of solar system that will be perfect for your home, follow these steps:
Figure out your current monthly and daily energy usage. You can do this by looking at your previous (preferably 12 months) power bills. Divide your average monthly bill by 30 to get the daily kWh and divide the annual bill by 12 for the monthly kWh.
Research and find out the amount of sunshine hours your area receives. Use a sun hours chart and record the peak sun hours for the city closest to you.
Measure your roof's total size to figure out how many watts per square meters will be required. This will determine the number and size of panels you'll need.
Finally, divide your daily kWh consumption by the peak sun hours in your area. Multiply the result by an efficiency factor of 1.15, which gives you the size of the solar system you need. You can also use an online solar system calculator to do the math.
How much will I save with solar panels?
It depends on how much energy you consume and the rate of electricity in your area. Homes that receive large power bills at the end of the month stand to save more than those with small bills.
You'll also save more with solar panels if you live in an area where the cost of electricity is relatively high. Any small increase in the prices of electricity means more savings for solar owners.
Will I eliminate my bills with solar?
Not 100%. Even though you save a lot on power bills with solar, you only cut about 80 – 90% of your bills. At the end of the month, you'll still receive a bill since you still rely on grid power in the evenings.
The only way you can achieve net-zero power savings is to invest in a solar battery.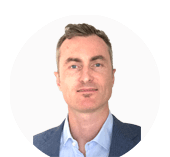 Author: Ben McInerney is a renewable energy enthusiast with the goal of helping more Australians understand solar systems to make the best choice before they purchase. Having an accredited solar installer in the family helps give Ben access to the correct information, which allows him to break it down and make it easily understandable to the average homeowner.