How to Claim the Australian Solar Rebate
Updated: December 6, 2023
The Australian government solar rebate is a federal initiative but varies from state to state.
This guide shows how to go about claiming all the solar rebates you might be eligible for in your state.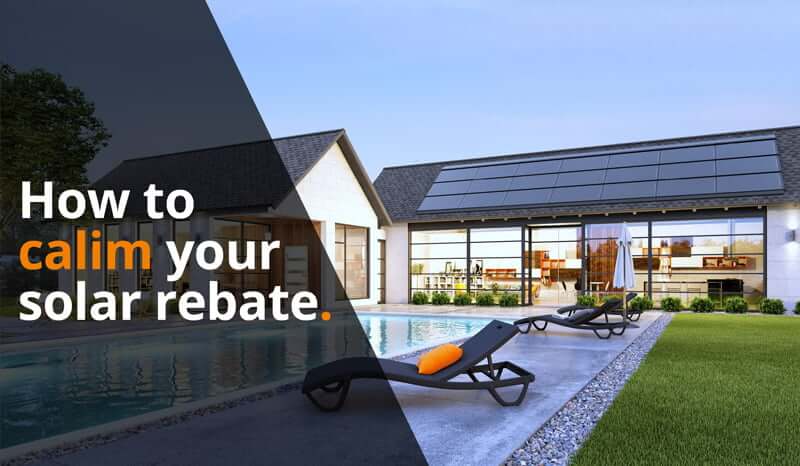 We go state by state to see if there are any special requirements you should be aware of and how to go about getting the correct rebate application rebate in.
NSW residents are eligible for one of the best solar rebates available in the country.  The solar rebate in NSW is usually claimed as a point of sale discount with an approved solar agent.
This means that the solar installer has already discounted the price of the rebate off their solar package and will claim the rebate themselves after they have installed your solar system.
This makes things so much easier as you do not have to be out of pocket for several thousand dollars while you wait for the government to process your rebate. The installer will do it for you.
Extra rebate for low income households
The NSW solar rebate goes one step further and gives an even larger discount for low-income households. You will need to live in certain areas of the state and the amount of rebate will depend on your circumstances, but if you feel you might be eligible for this extra rebate I suggest you read some more about it here.
| Solar System size | Number of STCs | Gov. Rebate in NSW | System price after rebate |
| --- | --- | --- | --- |
| 1.5Kw | 16 | $638 | $3,198 |
| 3Kw | 33 | $1,317 | $4,094 |
| 5kw | 55 | $2,195 | $5,726 |
| 6Kw | 66 | $2,633 | $6,709 |
| 6.6Kw | 72 | $2,873 | $7,013 |
| 7Kw | 77 | $3,072 | $7,468 |
| 10Kw | 110 | $4,389 | $9,623 |
How to Claim the Solar Rebate in Victoria
If you live in Victoria, then you have the benefit of having both a state-level and federal STC-based rebate for your solar purchase. Under the Victorian government's solar subsidy program, you can claim a rebate of up to $1,875 depending on the amount on offer when you make the application and your current financial circumstances.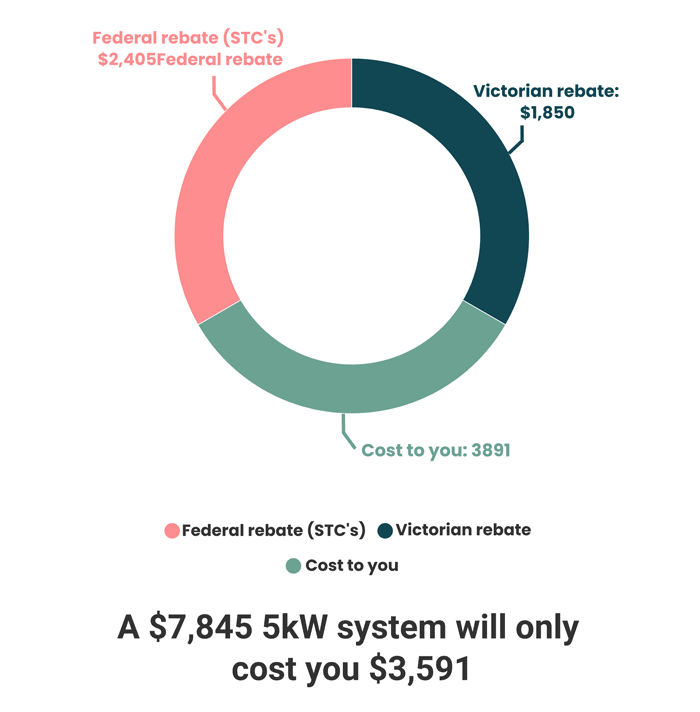 Here is how you can claim the state-level solar rebate in Victoria:
Search for an authorized dealer and get a solar installation quote from them. The state government has a list of preapproved solar dealers participating in the rebate program in Victoria.
Have the authorized dealer upload the quote to the Victorian government Solar Victoria portal with your details and contact information such as email. You should receive a notification via email from the government after this has been done.
You will then confirm the quote by following a link to the portal sent in the email. This will allow you to receive an eligibility code and QR code that you will give to the installer to receive the rebate.
You can start the application for the stet level rebate on the Solar Victoria portal

today. Remember that the quote has to be uploaded by an approved solar installer on your behalf to initiate the claim.
You qualify for the Victorian solar rebate if you meet the following requirements:
Own and occupy and property in the state.
You should not have a combined household income not exceeding $180,000 a year.
Your property should be valued at less than $3 million to be eligible- the state-level rebate is meant for low-income households.
You should not have an existing solar installation on the same property.
How to Claim the Federal Rebate in Victoria
You can claim the federal STC-based solar rebate on top of the state rebate. STC rebates can be claimed as a point of sale discount with an authorized installer or foregone and claimed after an installation. Most people prefer to assign the rights to claim their STCs with the solar installer as opposed to claiming them later.
To claim your STC rebates in Victoria, just approach an accredited solar installer and have them strike off the rebate from your final installation price as a discount. This is the most convenient way to receive your rebate in Victoria.
| Solar System (Nominal Output) | Number of STCs | Rebate Value in Victoria |
| --- | --- | --- |
| 1.5Kw | 14 | $559 |
| 3Kw | 28 | $1,117 |
| 5Kw | 47 | $1,875 |
| 6Kw | 56 | $2,234 |
| 7Kw | 66 | $2,633 |
| 10Kw | 94 | $3,751 |
How to Claim the Federal Rebate In QLD
Applying for the solar rebates in QLD is easy. It can be done at the point of sale where you surrender the rights to claim the STC to your installer. You will then receive the discounted rebate amount from the installer and they then go onto claim the rebate from the government.
I can already hear you saying "hmm sounds like a scam".
The beauty of this method of doing things is all solar installation companies advertise their products and services at the price less than the rebate.
So, a 5kWh solar system would be advertised as $5,726 installed and not $7,920 which would be the price without the rebate discounted.
It's just a transparent way of doing things so the price you see is the price you get. No smooth-talking salesman can trick you into spending more with the promise of an over-inflated rebate.
System Size
Number of STC's
(NSW, QLD, WA, SA, NT, ACT)
Rebate Amount
1.5 kW
18
$693
2 kW
24
$924
3 kW
37
$1,425
4 kW
49
$1,887
5 kW
62
$2,387
6.6 kW
82
$3,157
7 kW
87
$3,350
8 kW
99
$3,812
9 kW
111
$4,274
10 kW
124
$4,774
12 kW
149
$5,737
15 kW
186
$7,161
20 kW
248
$9,548
30 kW
373
$14,361
40 kW
497
$19,135
50 kW
621
$23,909
100 kW
1,243
$47,856
How to Claim the Federal Rebate In SA
As with all other states, local residents automatically qualify for a significant solar rebate in SA should they choose to install a solar PV system and be part of the federal government's clean energy targets. Rebates can be claimed as a point of sale discounts with accredited solar agents/installers or as STCs.
For those who choose to claim the STCs themselves, they'll need to gather all the documentation needed by the CER (Clean Energy Council) and make an application to the regulator's portal. The regulator will then perform an inspection if required and give the certificates to the owner. Remember to make the application within 12 months of an installation to be eligible for the solar rebate.
| Solar System installed Kw | Number of STCs (SA-Adelaide) | Rebate Value in Southern Australia |
| --- | --- | --- |
| 1.5Kw | 16 | $638 |
| 3Kw | 33 | $1,317 |
| 5kw | 55 | $2,195 |
| 6Kw | 66 | $2,633 |
| 7Kw | 77 | $3,072 |
| 10Kw | 110 | $4,389 |
How to Claim the Federal Rebate In ACT
Those in the Australian Capital Territory can claim two rebates: one from the federal STC rebate scheme and one from the state-level Low Income Households Program.  The STC rebate can be claimed as a point of sale discount with an accredited solar installer while the state rebate can be claimed by making a formal request to the ACT Actsmart Household team.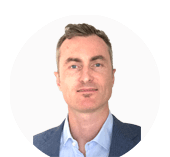 Author: Ben McInerney is a renewable energy enthusiast with the goal of helping more Australians understand solar systems to make the best choice before they purchase. Having an accredited solar installer in the family helps give Ben access to the correct information, which allows him to break it down and make it easily understandable to the average homeowner.