When Does the Government Solar Rebate End?
Updated: December 6, 2023
The solar rebate initiative was introduced in 2011 to encourage Aussies to make use of solar energy.
The government solar rebate is set to end on 31st December 2030.
The Australian government decided that rather than stopping the rebate immediately, it was a better idea to phase it out gradually. The government decided that the gradual phasing out period should take 15 years up to December 31, 2030.
As a result of this decision, the small-scale technology certificates (STCs) system by the Australian government started being phased out on January 1, 2017. What this means is that once the government solar rebate ends, people will stop receiving rebates for solar system installations in their homes and properties.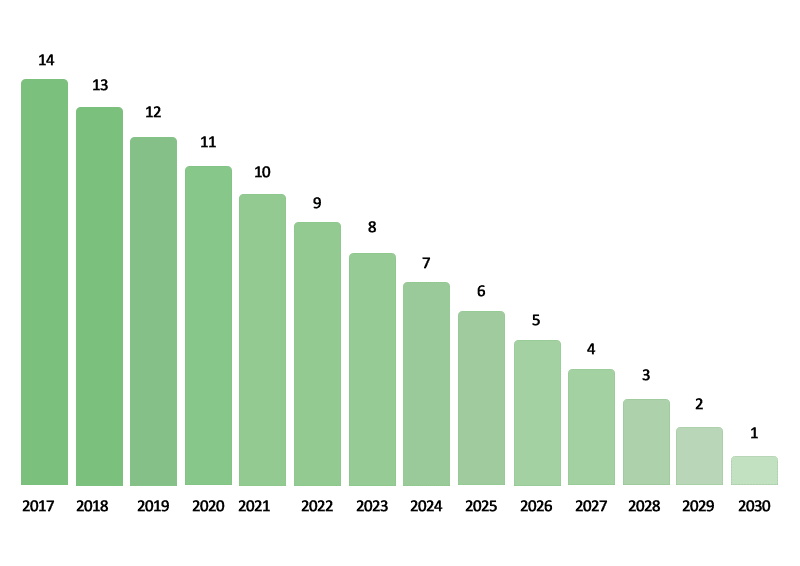 How the Solar Rebate Works
There are factors that determine how the solar rebate works. One of the factors is the location of your property.
A place that has more sunshine hours causes a solar power system to generate more power. Thus, if your solar system produces more power, you receive a higher amount of rebate. For instance, if a person resides in Western Australia, the amount of rebate will be more than a person who lives in a state that receives a few hours of sunshine.
Another factor that determines the amount of incentive that one receives is the size of the solar panel system. If the solar panel system is large, it will generate more power, thus attracting a higher solar rebate.
It's worth noting that the solar rebate system works through the issuance of STCs. STCs are issued according to zones. Essentially, the Federal Government divides Australia's postcodes into 4 zones. This is how this works: If you live in zone 1, you get a greater rebate than a person who lives in zone 2, who, in turn, receives a higher rebate than a person in zone 3 and so on. Once you are issued with STCs, you sell them to companies that generate fossil fuels. The sale happens on the open market, so the price fluctuates depending on the current demand for solar energy.
In simple terms, the rebate is paid to your installer by the government, who has already passed the saving onto you when they sold you the system.
In reality, the rebate is paid through the sale of STCs. Once homeowners install solar panel systems, they are issued with STCs, which are, in turn, paid to the installer based on the size of the system installed and the zone they reside in.
The price of an STC certificate depends on the supply and demand factor of renewable energy. Generally, if the supply of solar energy is high, then the STC price will go down.
How much is the Solar Rebate in 2023
Solar rebates in 2023 will still see those installing solar power systems in their properties receiving generous incentives.
So, anyone who missed the opportunity to install a solar panel system in their home has the chance to become part of the solar rebate scheme in 2023.
For instance, if a person residing in Adelaide installs a 6.6kW solar system, the incentive offered by the State of SA is around $2,873, according to the current STC values on the open market. This means that the early part of 2023 is a good time for one to install solar power systems.
Full rebate information for other states can be found below:
Solar Rebate NSW
Solar Rebate SA
Solar Rebate QLD
Solar Rebate VIC
How Much Is the Solar Rebate: By State
The following is the solar rebate on solar in different states based on the STC price of $39.90. The amount of solar rebate is equal to the number of STCs x STC value
Example: 1.5kW in Zone 3 gets 16 STC's.
Calculate: 16 x $39.90 = $638 Rebate
Please see the following tables to calculate the rebate for your system size.
1.5kWh
2kWh
3kWh
4kWh
5kWh
1.5kWh
| | 1.5kWh | Rebate | Zone |
| --- | --- | --- | --- |
| Western Australia | 16 STCs | $638 | Zone 3 |
| Queensland | 16 STCs | $638 | Zone 3 |
| South Australia | 16 STCs | $638 | Zone 3 |
| New South Wales | 16 STCs | $638 | Zone 3 |
| Victoria | 14 STCs | $559 | Zone 4 |
| Tasmania | 14 STCs | $559 | Zone 4 |
2kWh
3kWh
4kWh
5kWh
Will Solar Energy Become Too Expensive?
Certainly, solar power will not be unaffordable. Judging from how the price of solar power has been dropping in the last 10 years, it is unlikely that the price will remain about the same.
Taking a quick look at how the trend has been, the price of a 5Kw solar system in 2008 was $40,000, and in 2016 it was valued at $6,500. This is a huge decline in price.
Moreover, even as technology continues to improve, solar power still continues to be affordable for many people. Again, with the Australian government still encouraging people to use solar power, it is, without a doubt, that prices will not shoot to unaffordable levels. It will still be affordable to install solar power systems for most people.
When to Install a Solar Power System
If you can install solar power now or sooner, it will be a great move. Essentially, if you install now, you will enjoy the benefits of the solar rebate before it comes to an end. On top of that, there are other benefits that you will get for installing solar energy on your property.
You will reduce your electricity bill significantly and save that money to take care of other matters of importance to you. It's also rewarding to take advantage of the present moment when the solar installation is quite affordable. It's always good to grab an opportunity when it is available.
However, if you are not able to install now, you don't have to worry because the likelihood of the price becoming too expensive is low. Given that the cost of solar technology has the probability of going down, you can always invest in solar power as soon as you are ready to do so. It will even be better if you consider taking advantage of the solar rebate before it ends on December 31, 2030. It is an investment that will offer valuable rewards to you.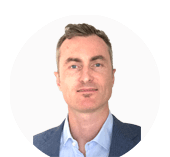 Author: Ben McInerney is a renewable energy enthusiast with the goal of helping more Australians understand solar systems to make the best choice before they purchase. Having an accredited solar installer in the family helps give Ben access to the correct information, which allows him to break it down and make it easily understandable to the average homeowner.