NSW Solar Rebate (2023 Guide)
Updated: December 6, 2023
The solar rebate in NSW is a government incentive where residents receive large cash discounts off the price of their solar systems. This is to encourage Australians to move away from fossil fuels and to go green.
The average rebate or discount you receive on a solar power system in NSW is $2,633.
The rebate will depend on the size of the solar power system being installed. The most common solar system being installed in NSW is 5kW which comes with a rebate of $2,195 at today's STC price of $39.90.
Please see the below table for a quick breakdown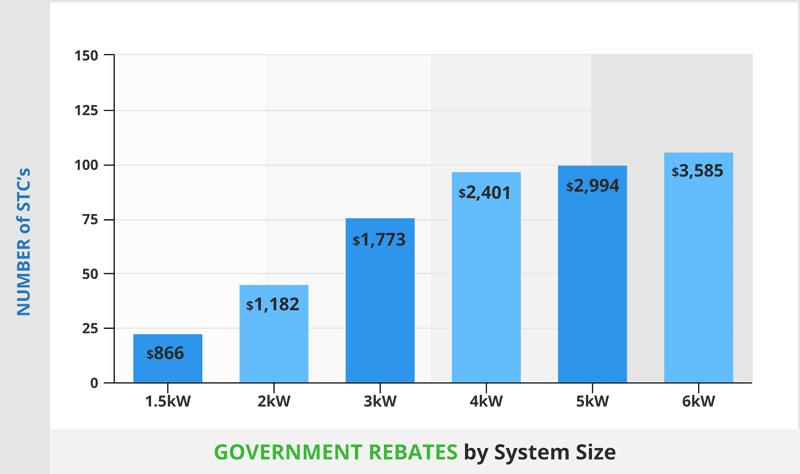 Without considering any state-level rebates and discounts, a point of sale solar discount using the small scale technology certificates scheme for a 5kw solar kit is worth around $7,920 at current rates.
Notice three important things emphasized in the rebate estimate above: location, size of the solar kit installed, and current small scale technology certificates value in the open market.
These three dynamics hold a lot of meaning in calculating solar discounts in NSW as we shall now explore in more precise terms:
| Solar System size | Number of STCs | Gov. Rebate in NSW | System price after rebate |
| --- | --- | --- | --- |
| 1.5Kw | 16 | $638 | $3,198 |
| 3Kw | 33 | $1,317 | $4,094 |
| 5kw | 55 | $2,195 | $5,726 |
| 6Kw | 66 | $2,633 | $6,709 |
| 6.6Kw | 72 | $2,873 | $7,013 |
| 7Kw | 77 | $3,072 | $7,468 |
| 10Kw | 110 | $4,389 | $9,623 |
What factors determine my rebate?
Small-Scale Certificates Price
How do you calculate STCs in NSW?
Which Zone is New South Wales in the STC rebate scheme?
What are the expected gains from claiming the rebates?
State-level solar rebates- Are there any state-level solar discounts in NSW?
Solar for underprivileged households in New South Wales- How does it work? Who qualifies?
1. What are STC's in NSW?
From the outset, the small-scale technology certificate solar scheme (an incentive created to encourage Australians to adopt green energy production) was designed to take physical location into account. What it means, in basic terms, is that a resident in the Northern territories or the Outback might get slightly more STCs per Kw than you in New South Wales.
In the STC solar discount scheme, NSW is placed in zone 3 with a 1.382 STC zone rating. Using postcodes as geographical references, the Aussie Clean Energy Council will calculate the number of STCs you can get as a resident in New South Wales.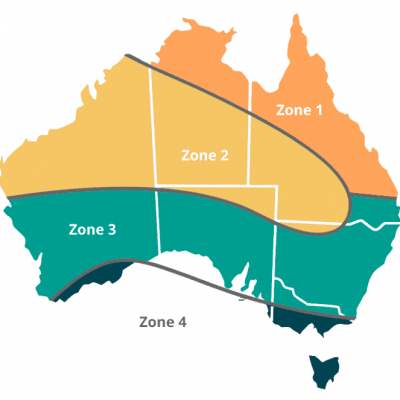 2. Preferred system size Installed in NSW
The bigger the solar power system the bigger the rebate, but it does not make sense to over-do it.
The most popular solar system installed in NSW is a 6.6kW solar panel system. This covers the average home's power needs.
That said, it does not mean that buying a smaller solar kit will put you at a disadvantage in terms of refunds. Refunds are given based on the total cost of your solar kit, and smaller kits will most definitely have an equal rebate applied to cover the initial cost.
3. A Word About the STC Value- Current Rate
As of the time of publishing this guide, the current STC value, according to  Greenmarkets, was $39.90. The STC value is mostly influenced by the forces of demand and supply in the Australian solar market. Depending on the time you install your solar power system, the STC value might be different. It will affect the value of your STC-based rebate (given as a point of sale discount).
With all the three factors considered, below is a breakdown of the values in federal STC solar discounts you would get in New South Wales. (Keep in mind that these are just estimates and that they have been generated based on current market rates and deeming periods)
| Solar System size | Number of STCs | Rebate | Net price after rebate | Gross system cost |
| --- | --- | --- | --- | --- |
| 1.5Kw | 16 | $638 | $3,198 | $3,836 |
| 3Kw | 33 | $1,317 | $4,094 | $5,411 |
| 5kw | 55 | $2,195 | $5,726 | $7,920 |
| 6Kw | 66 | $2,633 | $6,709 | $9,342 |
| 7Kw | 77 | $3,072 | $7,468 | $10,540 |
| 10Kw | 110 | $4,389 | $9,623 | $14,012 |
*Solar rebates in postcodes near zone 3 boarder towns may have different figures. It's best to find out from your solar installer/ vendor on the exact amount you can claim at point of sale. At the same time, keep an eye on the current STC value and timing of your application. The above estimates are made with an 11-year deeming period and current STC value of $39.90.
How Much Solar Rebate Will I Get?
As mentioned at the beginning, NSW solar discounts can be claimed at the federal level through the STC scheme and locally funded NSW government STCs. While the exact amount in rebates cannot be put down to a constant figure, you should expect, at the very least, to have at least 50% of the cost catered for using one or both of the rebates processed by your solar vendor or installer.
That said, a look at historical and prevailing figures for both local and STC rebates suggests that a value of not less than $2,500 is just about what you will receive in NSW as a rebate. As an example, buying and installing a typical 5Kw solar power system in Australia should cost not more than $7000 with the STC rebates claimed at point of sale as discounts. As you will find out, this is quite cheap in comparison to what most people outside Australia would pay for the same system.
As an example, the same solar power system minus installation charges would cost anything from $11,000 to $13,000 in neighbouring New Zealand; that is the impact of Australian solar rebates on solar prices. Couple this with falling global solar prices and local NSW incentives on things like battery storage rebate and Feed-in tariffs, and you can understand the boom in solar uptakes in NSW. The Feed-in tariff will recoup for you some bucks.
To get a good idea of the amount of rebate you can get in NSW, ensure that you ask about rebates available along with any quotes you get on solar products. At the same time, it's good to keep an eye on the Energy NSW website as well as updates from the Australian Clean Energy Council.
When Does the Rebate Finish In NSW?
The STC-based solar rebate is set to finish in 2030 as per the masterplan drawn at the beginning of the project. It is by then that the government hopes to have reached its green energy objectives and had 100% uptake of solar products in Australia. This informs the reducing deeming periods as we get closer to 2030, as illustrated in the figure below: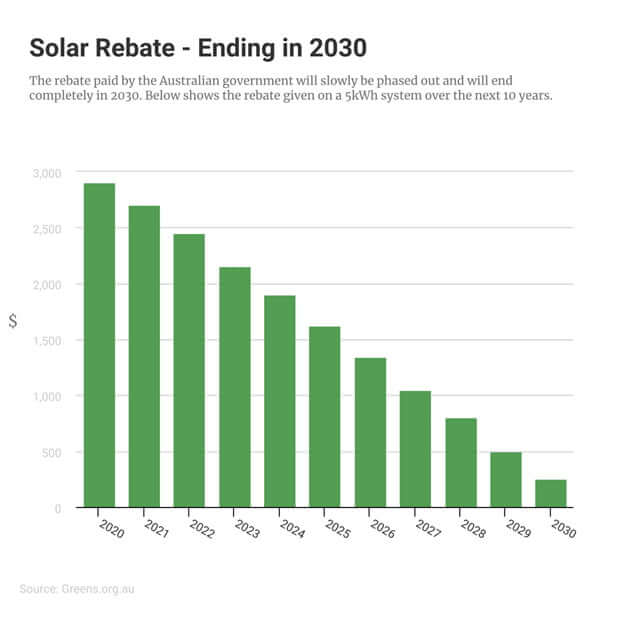 Do I Qualify for A Solar Rebate NSW?
Shorty answer? Probably yes. In fact. It's safe to say that anyone within the borders of Australia qualifies for a solar rebate. So, with the risk of stating the obvious, NSW residents are entitled to not only the rebates at the federal level but also to any local solar rebates if they meet the requirements.
There are two solar rebates you could qualify for as an Aussie and living in New South Wales; federal STC rebates and the currently in-trial solar for low-income households rebate.
Requirements for the STC solar rebates in NSW:
You must time your Solar photovoltaic purchase and install within a 12-month window of applying for the certificates.  Solar installs were done over a year ago when you or your vendor claimed the certificates were not eligible.
The solar photovoltaic system must meet quality standards in Australia
The installation company chosen must be accredited by the authorities. Additionally, the installer must have demonstrated the ability to meet the requirements set out by the Clean Energy Council in Australia.
The installation shall be done according to the set guidelines by the Clean Energy Council.
You will be required to comply with guidelines on safety set put by federal and NSW authorities.
The installed solar photovoltaic system must not have a nominal capacity exceeding 100Kw and a yearly output exceeding 250Mwh.
Luckily, most of the above requirements can be met at the vendor level so long as you get in touch with one who is accredited and can claim the solar rebates on your behalf. Most buyers prefer to have the solar company handle the rebate and apply it as a point-of-sale discount. This saves you the trouble of gathering the documentation and going through the lengthy, sometimes confusing, application process with the Clean energy council.
NSW Solar Rebates- Solar For underprivileged Households
Though in the trial, the NSW state-level solar incentive program dubbed "solar for low-income households" is yet another viable solar rebate that could interest you if you qualify. This scheme bears some similarity to what residents in Victoria and the Australian Capital Territory have been enjoying for years.
According to information published on Energy NSW ( an NSW government website publishing energy-related information), the trial rebate program is meant to help underprivileged people to install solar panels and consequently reduce their power bills.  It's not yet clear, based on what has been published so far, how much you could receive as a rebate through the program.
Do You Qualify for The NSW Solar For Low-Income Rebate?
Here is how you can find out if you qualify for this pilot rebate program for solar installs initiated by the New South Wales government.
You own a home in New South Wales
You don't live in a strata building or retirement village
You should be receiving the Low-income household rebate– In case you have never heard of it, the low-income rebate is a general rebate given to specific categories of people who need help reduce their power bills in NSW. You could be receiving these rebates if you:
Possess a concession card from the Commonwealth Department of Human Services or Veterans' affairs body in Australia.
Have someone on an approved life-support machine in your home
Have certain medical needs
You are a senior
You have a pensioner concession card or Gold card from the Department of Veteran' Affairs.
You don't have an existing solar PV system in your home
You have proved that you already use at least 3,600Kwh of electricity in a given year to justify the need for a solar PV system.
The following regions are currently targeted for the Solar for Low-Income rebate in NSW:
The South Coast
Sydney-South
Applications for this state-level rebate are handled by the government through the aforementioned Energy NSW website. The government aims to provide solar rebates to at least 3000 households in NSW.
Note: One downside with this rebate program is the limited number of households that can access the funding as well as limited solar vendors approved for it. For instance, as of the time of publishing this guide, only two installers were registered to handle installations under the NSW solar for underprivileged households' rebate scheme. In contrast, federal STC rebates can be accessed by anyone in Australia and processed by a majority of solar companies in the country.
How Much Is the Rebate on A 10 KW Solar Power System?
The rebate for a 10Kw system in NSW is worth about $4,389 based on the current STC value and rating of NSW in the STC scheme. This rebate value was generated on the assumption that you will install the solar power system with a valid deeming period of 11 years and an STC valuation of $39.90 per certificate claimed.
For a more accurate figure based on when you read this, talk to your preferred solar company and find out what they can offer you at the moment. Alternatively, calculate the number of STCs you can receive for a 10Kw solar power system in NSW using the formula:
Nominal Solar Panel wattage x deeming period x zone rating.
For instance, were you to install the 10Kw solar system in 2023, the STCs received could be calculated as follows:
10 x 10 x 1.382 =138.20 small-scale technology certificates.
Now multiply the number of STCs you have with the current STC value to get the exact value. For instance, multiply 138.20 by 39.90, the current STC value, to get amount in total. This is the amount you will receive as a discount for your solar install after claiming your STCs.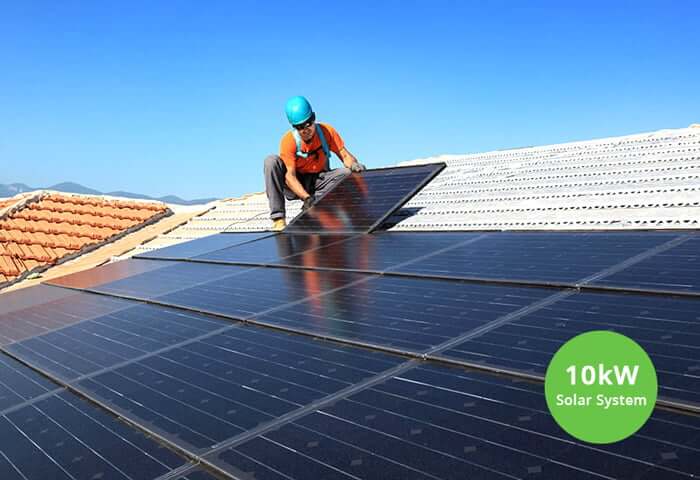 How Do I Apply for A Government Solar Rebate?
There are two ways you can apply for government solar rebates. The first one, which is preferred by most people, involves handing over the rights to claim your STCs to the solar company you are dealing with. They will then be able to factor the rebate to the point of the sale price as a discount. The second method involves having the solar power system installed and then:
Going through the document gathering process yourself,
Applying for the STCs with the Clean council through their online portal
Trading your STCs on the open market.
As for state-level rebates, such as the solar for low income households program, a separate application process is available through the Energy NSW website.
What Are The 2 Main Disadvantages of Solar Energy?
Solar energy is an attractive option for most Australians, whichever way you look at it. Solar panels are getting cheaper and cheaper, and government rebates are a major contributing factor. At the same time, increasing energy costs in New South Wales and most other states in the country make having solar as a complementary and sustainable source of household energy quite attractive.
That said, there are a few downsides to using solar energy such as:
Unpredictable Daily Yields
Solar panels depend on the amount of solar radiation you get in a given day or year to generate energy. Sometimes, weather patterns might work against you and reduce daily yields, thus forcing you to tap into the grid for the deficit. To address this, invest in a solar power system with nominal output that slightly exceeds your daily consumption.
For instance, if your daily consumption is slightly below or above the 25Kwh Mark, then a 6.6Kw solar installation in Sydney would be more than enough for your power needs. Of course, you could also go for an even bigger system and invest in battery storage to compensate for any inconsistencies in daily output.  NSW homeowners in the hunter region can access loans from the state under the Empowering Homes solar battery loan offer program.
Initial Costs Might Be High
In most places, purchasing and installing a sizable solar power system can be expensive. This is why the Aussie government and other stakeholders are quite actively trying to make it cheap for you to get it installed. You can always get a loan to cover any amounts that are not covered in rebates. At the same time, payback periods for solar installs are quite short, at least in Australia (mostly less than 3 years).
Do I Need Council Approval to Install Solar Panels In NSW?
You may require approval from the authorities to install solar panels in any location in Australia. In most cases, relevant bodies dealing with green energy and electrical installations will need to perform an inspection and see to it that safety standards are adhered to. This is especially important for grid-connected residential solar installations.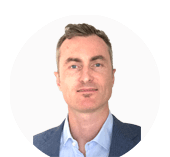 Author: Ben McInerney is a renewable energy enthusiast with the goal of helping more Australians understand solar systems to make the best choice before they purchase. Having an accredited solar installer in the family helps give Ben access to the correct information, which allows him to break it down and make it easily understandable to the average homeowner.