Solar Panels Canberra Cost
Updated: October 18, 2023
The rising cost of electricity and the Australian government solar rebates have made renewable energy solutions attractive to most homeowners. Currently, over 15% of the residents of Canberra have installed solar power. And with this rate, solar power is fast becoming an alternative source of electricity for Australian homeowners.
The cost to install solar power in Australia differs slightly depending on the state you live in. Installing a 6kW solar system in Canberra would cost about $6,709. This is the average system size for a 3 or 4-bedroom house.
Read on to find out how much different solar system sizes cost in Canberra and how much money you can save from your solar system.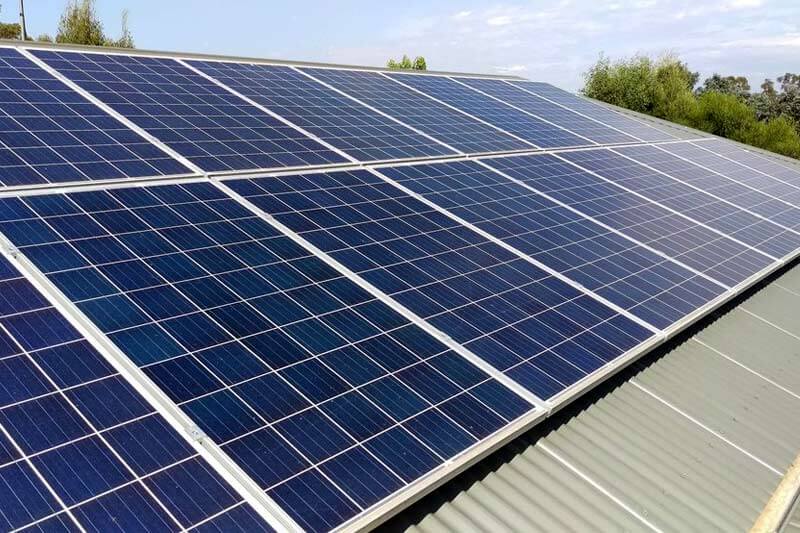 The following table provides you with the average cost of different solar PV system sizes in Canberra, including the national average cost per kW.
What is the rebate on solar power systems in Canberra?
Residents of Canberra are eligible for two rebate programs. These are:
Federal government rebate for solar PV systems (STCs)
Australian homeowners living in Canberra planning to install solar power are eligible for the federal government solar rebate provided through Small-scale Technology Certificates (STCs).
The STCs are technically tradable certificates exchangeable for a discount on the price of the solar system size you want to install. Different system sizes have different numbers of STCs, and the larger the system, the more STCs you will receive.
For instance, if you install a 5kW solar system, you will receive 55 STCs. To calculate the rebate amount you will receive on the system, you must consider your STC zone (zone 3 for Canberra) and the current STC value ($39.90).
That being said, you will get a rebate amount of about $2,195 on your 5kW solar system.
Here is a table showing the solar rebate in Canberra for solar system sizes.
| Solar system size | Rebate amount |
| --- | --- |
| 1.5kW | $638 |
| 2kW | $878 |
| 3kW | $1,317 |
| 4kW | $1,756 |
| 5kW | $2,195 |
| 6kW | $2,633 |
| 6.6kW | $2,873 |
| 7kW | $3,072 |
| 8kW | $3,511 |
| 9kW | $3,950 |
| 10kW | $4,389 |
ACT battery rebate program
The ACT solar battery rebate scheme, widely known as Next Generation Energy Storage Program, was launched in 2016. This program provides a rebate of $825/kW for battery storage and has supported the installation of more than 600 batteries across Canberra.
This scheme's popularity is increasing, making more and more homeowners install battery backup systems to store the surplus electricity their systems produce.
What is the solar system output in Canberra?
The power output of your solar system will depend on several factors, including:
The number of sunshine hours per day
Weather and climate
Shading problems
The orientation of your roof
The type/quality of your solar system and supporting components
The average Canberra rooftop receives about 8 hours of sunshine per day. This makes it an excellent climate for solar power installation. So, a good quality 5kW solar system, which is suitable for a three-bedroom house, for example, will produce about 21.5kWh per day.
The table below provides different solar power outputs depending on the system size. The calculations are based on the Clean Energy Council GC design guidelines.
| Solar system size | Number of solar panels | Output in kWh | Annual output in kWh |
| --- | --- | --- | --- |
| 1kW | 3 - 4 | 4.3 kWh | 856kWh |
| 1.5kW | 4 - 6 | 6.45 kWh | 1,450 kWh |
| 2kW | 5 - 7 | 8.6 kWh | 2,628 kWh |
| 3kW | 8 - 10 | 12.9 kWh | 3,942 kWh |
| 4 kW | 11 - 13 | 17.2 kWh | 5,256 kWh |
| 5kW | 14 - 16 | 21.5 kWh | 6,570 kWh |
| 6kW | 17 - 18 | 25.24 kWh | 7,850 kWh |
| 7kW | 19 - 22 | 27.5 kWh | 9,198 kWh |
| 10kW | 27 - 31 | 38.5 kWh | 13, 140 kWh |
What is the payback period for solar systems in Canberra?
The payback period for a good quality solar system in Canberra is about 4 to 5 years. However, the exact payback period depends on factors such as:
Your solar system size
Your power consumption patterns
Sunshine hours in the area you live in
Your solar system quality.
Typically, the payback period for a larger system is shorter than that of a smaller system. Also, if you use most of the power generated by your system, you will experience a faster ROI than when you send the excess energy to the grid.
Is solar energy worth it in Canberra?
Yes, solar power is worth it in Canberra. The city is fairly sunny throughout the year, and if you consume most or all the power your system generates, you can get a good ROI from the system.
The amount your solar system can save you depends on the system size and the percentage of power you can consume daily.
If you install a 5kW solar system and use most of the power generated by the system, you are likely to save about $2,000 or more per year, with a lifetime savings of more than $50,000.
The table below shows the indicative returns for solar PV systems in Canberra if the self-consumption rate is 40%.
| Solar panel size | Average cost | Average daily power usage | Self-consumption rate | Annual savings | Estimated payback period |
| --- | --- | --- | --- | --- | --- |
| 5kW | $5,726 | 21.5 kWh | 40% | $751 | ~6 years |
| 6.6kW | $7,013 | 26.24 kWh | 40% | $995 | ~5 - 6 years |
| 10kW | $9,623 | 27.5 kWh | 40% | $1,705 | ~5 years |
*Assumptions
Energy price of 19 cents per kWh in Canberra
Solar feed-in-tariff of 7 cents per kWh
Self-consumption rate of 40%
Solar battery storage in Canberra
The ACT state government offers a rebate for battery storage to support homeowners looking to install solar batteries alongside their solar systems.
The battery storage incentive is under the Next Generation Energy Storage program that helps reduce solar battery costs for eligible homeowners.
If you qualify for this program, you get a rebate of $825/kW for your battery system.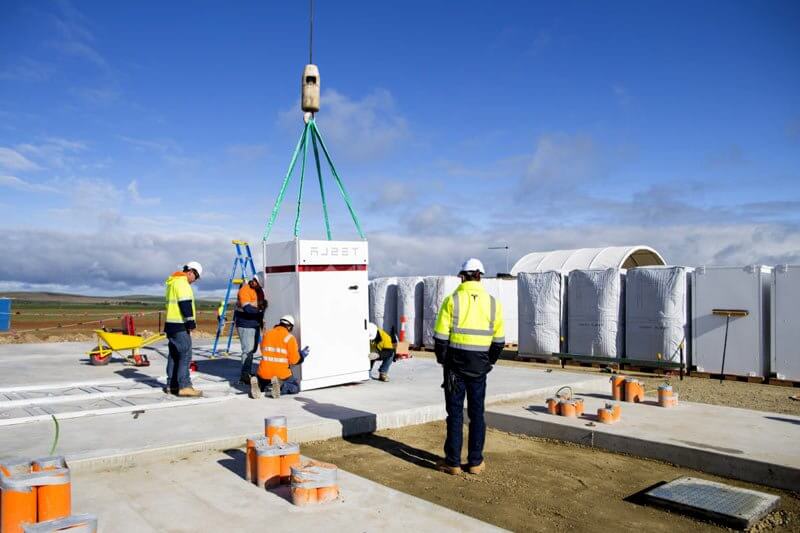 Is battery storage worth it?
Whether or not battery storage systems are worth it depends on your power consumption patterns and needs.
If you wish to go off the grid, then battery storage will be an excellent option. Also, if you want an endless supply of solar power even during bad weather, you might want to consider installing a battery storage system.
However, to be fair, battery storage is quite expensive and will drastically increase the payback period of your solar system.
Here is a table showing the payback period for battery systems and the total savings you can get in the first year.
| User description | Solar panels and battery systems | Total savings for one year | Estimated payback period (solar and battery system) | Estimated payback period (battery system only) |
| --- | --- | --- | --- | --- |
| Young adults or older families | 5kW solar system + 3.5kWh battery backup system | $950 | ~8 years | > 20 years |
| Young families or retirees | 6.6kW solar system + 6.5kWh battery backup system | $1,400 | ~7 years | 20 years |
| Big solar power user | 13kW solar system + 13.5kWh battery backup system | $2,500 | ~8 years | > 20 years |
How can you benefit from solar power in Canberra?
To benefit from your solar system in Canberra, you must install the right solar system size. Also, the system you install must be of good quality.
There are two ways through which you can benefit from your solar system. These include:
Using most or all of your solar power is an excellent way to get maximum benefits and savings from your system. The more power you use, the more money you save by cutting down your quarterly energy bill.
You can also receive credits for sending your system's excess solar power back to the grid.
Combining these two benefits makes solar power an excellent investment in solar energy.
Note: Currently, solar feed-in-tariff rates are pretty low (about 5c/kWh to 13c//kWh), and the credits you get depend on your electricity retailer. And since electricity retailers are no longer obligated to pay you credits for your excess solar energy, you may not get as many benefits compared to when you use most of the power generated by your system.
How to choose the right solar system size in Canberra
To choose the right solar system size, you must understand your daily power needs per day.
The average Australian living in Canberra uses about 15 to 25kWh per day. So, a 5kW or 6.6kW solar system would be an ideal size for people looking to lower their electricity bills.
Before installing solar panels, your solar installer should help you choose a system size that will meet your home or business needs.
Do I need council approval to install solar panels in Canberra?
How to get a solar system quote in Canberra
Before hiring any solar company to install a rooftop solar system, other than getting 3 solar quotes, you will need to know a few things first. These include:
Your daily average electricity consumption
The type of solar system you want (off-grid, grid-tied, hybrid)
Your estimated budget
When you want to install the system
Critical information about your property (e.g. the roof material, property age, etc.).
Once you put this information together, ensure you get at least three quotes from potential installers.
Use this FREE service to find a reliable solar installer in your area
The fastest and easiest way to get connected to three of the most reliable and affordable solar panel installers in Australia would be by using this FREE service.
GoSolarQuotes.com quickly matches you with three local solar installers voted #1 by previous users in your area. It's really easy!
Scroll up to the top of the page and enter your ZIP Code in the blue form at the top of the page.
Give us a few details about your solar installation or replacement job, plus some contact information.
Your solar job details are forwarded on to the closest three solar installers, all voted best priced, who will also price your solar job.
In slightly under three minutes, you'll have your installers!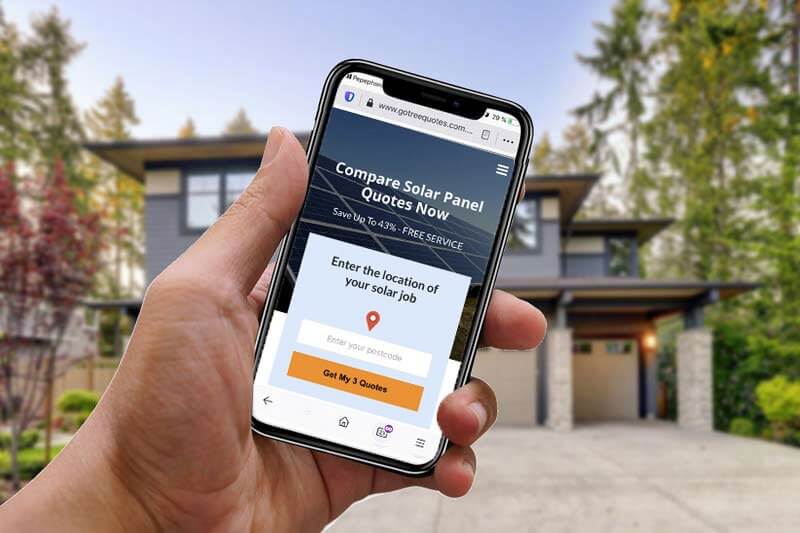 How to compare solar power system installers in Canberra
Below are a few tips to help you compare different local solar panel installers in Canberra.
Check whether the installers you select are accredited by the Clean Energy Council
Check how long the company has been installing solar systems
Visit the company website and check their ratings and reviews
Find out what previous customers have to say about the company
No, solar panel installation is not a DIY job. The panels are heavy and could be dangerous for you. This job, thus, requires an accredited solar installer with the right experience to install the system for you.
Solar panels last about 25 to 30 years. That is why most manufacturers provide 25/30-year performance warranties for the panels.
Yes. If you live in an area with a high cost of electricity, investing in solar power could help you offset your energy bill. Also, with government rebates and solar feed-in tariffs, investing in solar power will give you a good ROI within 4-5 years, depending on your system size.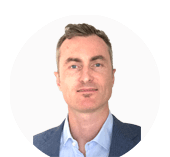 Author: Ben McInerney is a renewable energy enthusiast with the goal of helping more Australians understand solar systems to make the best choice before they purchase. Having an accredited solar installer in the family helps give Ben access to the correct information, which allows him to break it down and make it easily understandable to the average homeowner.